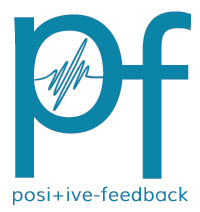 You are reading the older HTML site
Positive Feedback ISSUE 18
march/april 2005
Max on the Music: Jacques Loussier: Impressions on Chopin's Nocturnes, Telarc, Surround SACD-63602 Time: 61:33
by Max Dudious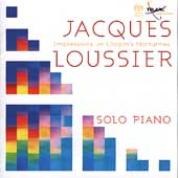 If you know some Chopin and you were driving down the road in your car, and you switched on a station after they had announced this album, you might think you were listening to straight-up Chopin Nocturnes at first. Then you might hear a bit of blues sprinkled in so artfully you would think it belonged. Matter of fact, you might have a Chopin "Goldie Oldie," like his Nocturne No. 2 in E-flat major (Op. 9, No. 2), get by you until you thought of it a little. Hmm, let's see, a bit of modern harmonics, a soulful bit of jazz phrasing, some syncopation, a few extra added notes that are definitely not in the score. And, if you're like me, you'd notice at long last that the pianist was taking considerable liberties with Chopin, "Impressions" as he says in the title. And then you'd have a decision to make.
Are you one of those guys who thinks Bach is sacrosanct, or do you like Bach's various inventions played on a synthesizer? Do you think it is "criminal" for Duke Ellington to have arranged Tchaikovsky's The Nutcracker Suite for his jazz orchestra? Or do you find all those experiments welcome, under the dictum that "music is music," and if Bach or Tchaikovsky were alive today they'd be interested in hearing what those other guys could do with their music. I confess I fall into the second of those camps. I'm not sure but that die-hard jazz fans wouldn't complain on the grounds that a good jazz musician has to "make up" his own tunes. To which I'd answer, "Then why do so many jazz immortals do their takes on show-tunes and standards?" I think Dave Brubeck and John Lewis used to drop some Bach into their solos back in the 1950s, and Danilu Perez did the same in the '90s. So it is not unheard of. And Jacques Loussier made a career out of playing Bach arranged for jazz trio. His unofficial "Bach's greatest hits" album is also available on Telarc SACD-63590.
This album of Chopin's Nocturnes is a more courageous album, leaving Loussier unprotected and exposed. Here we get to view his taste, his technique, and his musicianship unencumbered by his trio's input. It is totally nude Jacques, alone and personally responsible for discarding the usual left hand figures of the nocturne. This is another of those Telarc albums that makes me want to take my hat off to all the Dudes involved, especially Bob Woods, the executive producer. This is a perfect cross-over album. It is the type of project that will be of interest to the jazz musician with an ear for the classics, or vice versa. It doesn't sound like a white musician trying to sound black. Rather, it sounds like a musician, and there are many (Andre Previn, Bobby McFerrin for but two), who have classical training but are at home with jazz, and can get their jazz to swing.
Loussier, who's also offered his impressions of Ravel and Satie, is at home in this dreamy night-music. His light sense of dynamics, his limpid and beautiful right hand, transform the notes first into pearls, then into the play of light on a reflecting pond. He has the French Impressionist sensibility in his bones, particularly his hands. According to The Concise Oxford Dictionary of Music, Chopin took "the name 'nocturne' from John Field, [but] he transformed the form, as he did everything, by harmonic imagination and melodic distinction ... The Victorian conception of Chopin as a consumptive drawing room balladeer of the keyboard, a conception connived at by lesser pianists, has long been exposed as a false trail leading hearers away from the true, poetic, heroic Chopin." Chopin seems a composer worthy of Loussier's "impressions." You'll dig it.
This article also appears in the current issue of Audiophile Audition.