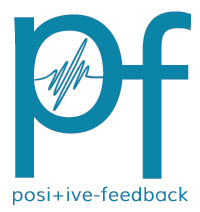 You are reading the older HTML site
Positive Feedback ISSUE 18
march/april 2005

Excerpts from Hi-Res Classical Reviews in March 2005 issue of AUDIOPHILE AUDITION

More from the second batch of Living Stereo SACDs
Continuing with RCA/BMG product, here is the latest batch of Living Stereo 2 & 3-channel SACD reissues. Remember, it is highly suggested that your surround system have a center front channel as identical as possible to your left and right front speakers in order to realize the enhancement the third channel can provide...

Heifetz Concertos = SIBELIUS: Violin Concerto in D Minor - with Chicago Sym. Orch./Walter Hendl; PROKOFIEV: Violin Concerto No. 2 in G Minor - with Boston Sym. Orch./Charles Munch; GLAZUNOV: Violin Concerto in A Minor - with RCA Victor Sym. Orch./Walter Hendl - RCA Red Seal Living Stereo 3-channel SACD 82876-66372-2, 68:55 ****
Heifetz played the premieres of both the Sibelius and Prokofiev concertos and long associated with all three of these works. The original recordings were made in 1959 and 1963 and have captivated audio buffs ever since their first release in the 60s, and on RCA CD reissues, Classic Records vinyl reissues, and the Sibelius on a recent JVC xrcd reissue.
I compared all of these (except for the original LPs which I don't have). The Classic vinyl sounded very close to the SACD and in some ways the phantom center channel positioning of Heifetz was in better balance with the orchestra than the three-channel version—the same goes for the CD versions. Heifetz insisted on a rather prominent emphasis on his violin in the mix. However, the glorious silky timbre of his violin actually was more pleasing on either SACD layer than via the vinyl. It was pure pleasure to hear the highest notes of the instrument free from even the slightest digital distortions. The xrcd of the Sibelius suffered from a steely tone of the violin, as heard on the standard CD versions—and perhaps a bit worse due to the greater high end extension of the xrcd option. The orchestras also sounded rather amorphous in their placement of phantom center channel solo instruments other than the violin. With the two-channel SACD the instrumental placement was much more solid and accurate, and the general orchestral timbre was richer sounding. While there was no problem of a too-strong spotlighting of the violin on the two-channel xrcd, it sounded like two violins—one at each L & R speaker—whereas both SACD layers put the violin in dead center and only larger than life rather than morphed into two instruments. After sampling all three of these concertos repeatedly I now enjoy the tuneful Glazunov most of all; this concerto should be on more concert programs. It would be very well-received. John Sunier

OFFENBACH: Gaite Parisienne; ROSSINI-RESPIGHI: La Boutique Fantasque - Boston Pops/Arthur Fiedler - RCA Red Seal Living Stereo SACD 82876-66419-2, 63:43 ****
These iterations of l954 and 56 have been since their first releases among the most exciting recordings ever made by the Boston Pops; I feel right on a par with Fiedler's Bizet-Shchedrin Carmen Suite. The music is spectacular to begin with, coming from the terrific tune factories of Offenbach and Rossini respectively. And the recording, although only two and not three-channel, matches the material at hand. (Minor grouse: Since the stereo and surround layers are totally identical two-channel here, why not put a bit of L - R ambiance on the surround channels or feed it thru Dolby Pro Logic II so the "surround" really is surround, and to give those who prefer their music in surround an option.
Comparing the SACD and the Classic Records vinyl I found very little difference again. If anything, perhaps a more secure feeling of speed constancy on the SACD during very slow sections, and a bit more forgiving big climaxes on the SACD vs. the LP. I don't know if SoundMirror carried out some tweaks to their remastering process but I seem to hear greater clarity and transparency in this batch of SACD than I heard in the first. Could it be they got themselves some vacuum tube decks for playback? Still not as clean and forward-sounding as the Mercury SACDs, but those were recorded with an entirely different, much more close-mic'ed approach. John Sunier

RAVEL: Boléro, La Valse, Rapsodie espagnole; DEBUSSY: Images for Orchestra: Gigues/Ibéria/Rondes de printemps - Boston Symphony Orchestra/Charles Munch - RCA Red Seal Living Stereo 2 & 3-channel SACD, 73:37 ****
Munch and French repertory were inseparable and these works—which originally took up a lot more than a single disc - were among his best interpretations of the two French composer's impressionistic music. His Bolero won't bore you to death; it certainly doesn't sound like a tape loop but builds to a ferocious climax—as does Ravel's deconstruction of the Waltz. I had thought Fritz Reiner's La Valse was the one to have, but its breakneck tempo and schitzo interpretation are over the top for me—Munch is just rights. The three Ravel works were recorded in 1955 and 56 in two channel only, with Images getting three-channel treatment in 1957.
The Debussy work began life as a suite of pieces for two pianos, but he soon realized that his ideas could be more successfully carried out by the full symphony. Thus was created one of the most effective works of impressionistic mood and tone-painting in the repertory. The centerpiece is the longest section, depicting the soul of Spain in music - and perhaps better than any Spanish composer has done it. The third channel aids in clarifying the colorful orchestrations and solo flights of various instruments in the orchestra. It also provides a wider and deeper orchestral soundstage. The SACD compared to the standard old CD or the CD layer on this disc showed more finesse, a smoother sound and greater depth in the orchestra. John Sunier

DVORAK: Cello Concerto in B Minor; WM. WALTON: Cello Concerto - Gregor Piatigorsky, cello/Boston Symphony Orchestra/Charles Munch - RCA Red Seal Living Stereo 3-channel SACD82876-66375-2, 71:22 ****
Heifetz' partner in violin-cello works, Piatigorsky, recorded this classic performance of the Dvorak in 1957. He also premiered the Walton Concerto and three years later recorded it for Victor. The three-channel reproduction is perfect for these concertos—Piatigorsky is placed with almost holographic realism front and center, with the BSO spread out wide and deep behind him. Quite a different sound experience from the venerable l930s mono Angel recording of the work by Pablo Casals! Walton wrote a glorious work for Piatigorsky, keeping in mind throughout an avoidance of covering up the less strong sound of the cello with two much orchestra. The work is really shaped as two slow movements with a center scherzo the composer described as "technically more spectacular." It has a thoroughly modern yet accessible sound common to this composer who I have always felt was less stuffy than some of his countrymen.
I didn't have the reissue LP but did have the fairly recent xrcd of the Dvorak to compare. It was easily surpassed by the two-channel SACD with a richer, smoother and less thin-sounding overall timbre. There was more depth and spatial information in the orchestra, and Piatigorsky was situated a bit to right of center and quite realistic in the two-channel option. In three channels the cello was much more strongly placed and centered. Plus you only got the Dvorak concerto on the xrcd. John Sunier

BRAHMS: Piano Concerto No. 1 in D Minor - Arthur Rubinstein, piano/Chicago Symphony Orchestra/Fritz Reiner - RCA Red Seal Living Stereo SACD 82876-66378-2, 46:20 ****
This Rubinstein recording is appearing in the Living Stereo CD series for the first time. Not as long in playing time as the other SACD reissue, it appears there wasn't anything appropriate to pair up with the concerto. It comes from very early in Victor's stereo recording work—954—and before they moved to three-channel tape recorders to have more flexibility in mixing to the final stereo masters. I didn't have a vinyl version on hand for comparison, but I figure one needn't bother if it's piano music—even a run-of-the-mill standard CD beats out the vinyl every time for me due to rock-steady speed accuracy.
It's an exciting and satisfying performance of this major Brahms concerto, with Reiner and Rubinstein at their passionate best. The piano is centered all right phantom-wise, but it's also on the left and right channels in a larger-than-life presentation that seems to be the standard for piano recordings unfortunately. Have to just get used to it, grouse grouse. John Sunier

SCHUBERT: Octet, D. 803, op. posth. 166 - Camerata Freden - Tacet DVD-A 133 (58 mins.)
The youthful Camerata Freden, Festival Ensemble of the Freden International Music Festival, sets a new standard for how Schubert's famous Octet works, and whether the traditional notion of Viennese charm is a prerequisite to its interpretive success.
The answer to the latter question is a definite no, as the eight musicians led by violinist Adrian Adlam (also Artistic Director of the Festival) show that the music need not fawn and curtsey as each of the famous themes make their appearances. Instead, the ensemble takes a wide-eyed approach keyed to the stream of instrumental beauty that Schubert has created. Eschewing familiar phrasing choices that seem to have chiseled in stone, according to the truth put down by renowned groups like the Vienna Octet, Adlam and his crew takes a more direct route and opens up whole new vistas.
And while Adlam shows almost superhuman strength and virtuosity in his demanding role (you can't realize how much physical work this Octet is for the first violinist until you have attended a live performance), the excellence of the music making extends to each player. If you want to single out any of them, it would have to French hornist Ron Schaaper, who lights up the sky with his virtuosity, and cellist Michel Dispa, whose playing of the great solo in the theme and variations movement sweeps the recorded field.
Tacet's sound by Andreas Speer and Roland Kistner is rich in timbral glory and clear as a bell, its excellent inner detail lacking only the last bit of definition (perhaps achieved by the Tacet Real Surround Sound on the DVD-Audio version). Oliver Buslau's liner notes chronicle the theory and facts of the music's composition in beautifully if straightforward written prose.
[Correct about the DVD-A version: And in addition the listener gets to sit in with the eight players! I know other publications have made fun of Tacet's "Real Surround Sound"—in which the individual players in a chamber group are spaced equally around you. I don't agree that this is a misuse of the acoustic space that can now be captured with recordings. I find it to be involving, edifying and educational. Almost none of us could afford to hire an ensemble to perform in our homes but these multichannel recordings are the next best thing. It's important to have an identical or very similar center channel speaker to the other four, because Tacet makes use of the center channel for one of the instruments in all of these discs. And it is also important to have equal level on all five or six channels. (I find I have to reset levels when I switch between my DVD-A player and separate SACD player—an advantage of universal disc players!) In the case of the Octet the center channel is the viola, flanked by the first violin on the left front speaker and the cello on the right front. Then along the left side is the bassoon, with the clarinet on the right side. Finally, the second violin is placed at the left rear surround speaker, the doublebass at the right surround, and the French horn in between them directly to the rear...Ed.] Laurence Vittes

BEETHOVEN: Symphony No. 4 in B-flat Major, Op. 60; Symphony No. 5 in C Minor, Op. 67 - Minnesota Orchestra/Osmo Vanska - BIS 1416 Multichannel Hybrid SACD (5.0 Surround Sound) CD 67:03****
My only prior familiarity with Osmo Vanska (b. 1953) has been his survey of Sibelius on BIS, so I suppose his recording of the Beethoven middle symphonies with the Minnesota Orchestra, which Vanska inherits from Eiji Oue, testifies to the legitimacy of his musical pedigree. I recall an old Mercury LP with Antal Dorati and the Minneapolis Symphony in this same configuration.
Recorded April and May 2004, this high-definition CD has a decided plus for the audiophile in its lifelike sonic spread, where with high-end equipment, you can enjoy the woodwinds and emergent sound from behind you. The B-flat Major Symphony is fairly linear and literalist, until the last movement, when Vanska finally pulls out the stops for some unbuttoned Beethoven energies. The sforzati between strings and the tympani's undercurrents are deftly captured. The slightly reduced orchestral forces maintain the Haydnesque parameters of Beethoven's historical sound. The C Minor is taken rather briskly, no romantic lingering nor metaphysical straining for meaning. Again, I find the interpretation in the literalist tradition, with only a slight ritrard at the end of the Andante con moto that recalled for a moment, the Erich Kleiber approach. Nice touches in the Scherzo and its transition to the final Allegro, where the enhanced sound can add to the mystery of creation (and the repeat) and the harvest gleaned as C Minor yields to an ineluctable C Major triumph. Solid music-making but no revelations of interpretation. Gary Lemco
Reviews reprinted with permission from Audiophile Audition