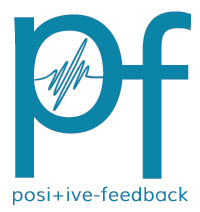 You are reading the older HTML site
Positive Feedback ISSUE 17
january/february 2005
To SACD or Not SACD: A Brief Sampling of Old Analog Recordings on New SACDs
by Roger S. Gordon
A few members of my local audio society came over to my house last Saturday to listen to a new set of cables that I had acquired. Before we got started, one of the guys asked if we could play three recent SACD reissues of vintage analog recordings that he had just purchased. He wanted to compare them to vinyl pressings in my collection, to see whether the SACDs sounded better than the LPs.
The SACDs were from the new series that RCA and Mercury have started issuing from their Golden Age (late 1950s to early 1960s). The RCAs were Saint-Saens' Third (Organ) Symphony with Charles Munch and the Boston Symphony Orchestra (82876613872) and Ravel's Daphnis and Chloe, also with Munch and the BSO (8276613882). The Mercury was Paul Paray and the Detroit Symphony Orchestra playing overtures of Suppe and Auber (0289470638278BT). For comparison purposes, I pulled the Classic Records reissue of Daphnis and Chloe, the Classic Records 45rpm reissue of the Saint-Saens No. 3, and a very late Dutch pressing (M8 stamper) of Mercury SR90359, a compilation album that included the Suppe Poet and Peasant Overture from SR90269, the source for the Suppe overtures on the Mercury SACD.
The first comparison was Daphnis and Chloe. The SACD was slightly more detailed and had a blacker background, while the vinyl was slightly more natural and three-dimensional. None of us had a preference for one or the other—they were just different. Them we compared the two version of the Organ Symphony. We played the SACD, then the vinyl. From the first chord of the 45rpm LP, there was no comparison. The vinyl sounded richer, more three-dimensional, and more dynamic. 4-0 in favor of the vinyl. The final comparison was the Poet and Peasant track from the Suppe/Auber SACD versus the late Dutch pressing. The LP was not in mint condition, but despite the noisy surface, it was again 4-0 in favor of the vinyl, which sounded more like real music.
Does this nonscientific sample of three recordings reveal any significant truths? Perhaps. Only one of my three friends has a turntable, and has only a few LPs. The fact that the digi-guys agreed with us vinyl guys made me think that what we heard was the truth. On the other hand, it would be nice to expand the sample size. RCA has issued twenty SACDs, and Mercury has announced an initial series of ten. I hope that my friend will buy the rest of the SACDs so that we can expand the comparison, but until then I will continue to buy vinyl. I just wish that 45rpm reissue LPs were not so expensive! The hybrid SACDs are cheap, cheap, cheap by comparison ($7.99 on sale), and I really wanted them to sound as good as the vinyl. Oh well, maybe next year.