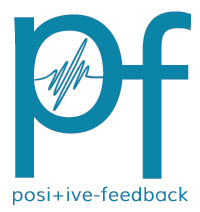 You are reading the older HTML site
Positive Feedback ISSUE 17
january/february 2005
Three "Alternative" releases from Doriain
by Karl Lozier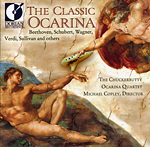 The Classic Ocarina, The Chuckerbutty Ocarina Quartet (DOR-93620)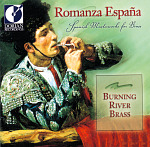 Romanza Espana, Burning River Brass (DOR-90316)
Am I Born to Die, Mason Brown & Chipper Thompson (DOR-93217)
These unique recordings are similar in many ways, uniqueness included. The Classic Ocarina section of this review is dedicated to editor Dave Clark. When I asked Dave what kind of music he liked, he replied that he liked music that was "unusual or different." It doesn't get much more unusual than ocarinas. Has anyone ever heard of a composition scored for one ocarina, much less a quartet of them? If you are not sure what an ocarina is, look it up. Violin maker George Kelischek says, "an ocarina is an animal-activated-solid-state-multi-frequency-sound-synthesizer." Originally made of clay, they are found worldwide and date from more than ten thousand years ago. The name is Italian, and means "sweet little goose," though in current slang it is "sweet potato." Some can cover a range of two octaves. The Chuckerbutty Ocarina Quartet is the best ocarina group that I have ever heard. It is also the only ocarina group that I have ever heard.
This attractive recording features the excellent and subtle accompaniment of a string quartet, piano, harmonica, accordion, and guitar. They perfectly complement the ocarina quartet, never distracting. Since the composers that write for ocarinas have yet to be discovered, all of the selections are short arrangements of familiar classical music. This CD shares excellent performances and excellent sound quality with the other two Dorian CDs. The rather closely recorded ocarinas are a good test for transient response.
Romanza Espana is subtitled "Spanish Masterworks for Brass," and features seventeen short selections including the well-known suites from Carmen and The Three-Cornered Hat. The Burning River Brass has become a well-known ensemble with a previous half-dozen releases for Dorian. Although this one has HDCD encoding, it sounds just fine on a regular CD player. This group of a dozen fine performers features four trumpet players, two on horns, three on trombones plus a fourth on bass trombone and one on tuba, with the last player handling timpani and percussion. They would be overpowering in most living rooms if they were playing live, but you would love every minute of it. This is another unique group, even with respect to the number of musicians involved, as most such groups are either smaller or much larger. The performances are excellent, as are the sonics, which are disarmingly natural.
The last of this trio of unique recordings is the best sounding. The rather close-up recording is downright superb, and is almost of demonstration quality, with a "right there" quality when given a bit of added gain from your amplifier. The CD is subtitled "An Appalachian Songbook," which sounds rather straightforward, but it is not. A footnote on the back cover states, "This Programme Is Whole Somme & Goode." All of the songs are traditional, and in the public domain, so the melodies, words, and instruments sound pleasingly familiar, but you have to read the extensive liner notes to appreciate what is really going on. Melodies have been subtly changed, with vocals added or alternate versions used. The instruments include guitar, banjo, mandolin, bouzouki, bodhran (Irish hand drum), bass fiddle, banjeaurine, percussion on a variety of bottles, foot stomping, and more. An Appalachian dulcimer is mentioned in the liner notes, but (not surprisingly) is nowhere to be heard. Attentive listening reveals that, while this recording allows an interesting backward glance at our musical heritage, it is actually a slick and professional production. I suggest that you enjoy it for what it is rather than criticizing it for not duplicating what has gone before.
Chipper Thompson, born near Huntsville, Alabama, and Mason Brown from Battle Creek, Michigan have created a greatly entertaining recording with a rich sense of presence. If you can qualify a disc of "hillbilly" music (though perhaps it should be called bluegrass, or Celto-Appalachian) as fun, this one is fun and then some. My efforts to stimulate your interest in this outstanding recording seems wanting, so let me defer to Homer St. John, co-editor of The Yoknapatawpba Howlsman's Quarterly: The Southern Annals of Music, Catfish, and Culture, from the August 2000 issue: "Whether or not our family's history leads to the hills and hollers of Appalachia or Ireland, we hope you enjoy Mason Brown and Chipper Thompson's efforts to honor the past, commune with their ancestors, and to live in peace with the unanswerable question: Am I born to die?"
If you have a problem obtaining or ordering these recordings at your local dealer, you may order directly from Dorian at 1-800-DORIAN-6 or try their website at
web address: www.dorian.com