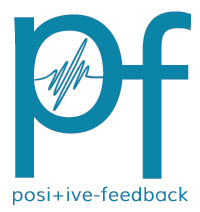 You are reading the older HTML site
Positive Feedback ISSUE 17
january/february 2005
Super Audio CD: The Column
by Stephen Best
Stephen runs the site SA-CD.net (www.sa-cd.net) which not only features information on just about every SACD title in existence, but has links to where these titles may be purchased. It should be mentioned that Stephen does receive a small percentage of any sale made through his site.
While not exactly flooding music stores in malls everywhere with SA-CDs, 2004 was a bumper year for the format with about 1000 new releases worldwide and many labels (mostly in Europe) issuing SA-CDs for the first time. Though there continues to be endless discussion of the sonic merits of the transfers of older recordings, the standard of most new recordings for the format is very high. Hopefully 2005 will bring some great SA-CDs for everyone.
Title round-up:
This column is in summer(!) recess so you'll have to make do with only this round-up for this issue. Below is a selection of a dozen (mostly classical) recent or upcoming SA-CD releases, most of which I've heard personally (and enjoyed greatly) or look forward to hearing. For a complete list of new releases check out the new & upcoming lists of your favourite vendor or consult www.SA-CD.net.

BIS BIS-SACD-1362
Beethoven: Piano Sonatas Nos. 8-11 - Ronald Brautigam
The first of a projected 17 disc set covering the complete solo piano works of Beethoven played by Brautigam on fortepiano.

Mobile Fidelity UDSACD 4006
Smetana: Ma Vlast - Susskind

Clarion CLR 915
Through the Green Fuse – Conspirare

Amati AMI 2301/3
Mozart: Die Zauberflöte (The Magic Flute) - Kuijken

First Impression Music FIMSACD063
The Gossamer Song - Hui-Fen Min & Xiao-Fen Min
A follow-up to the highly successful River of Sorrow SA-CD.

Universal (Japan) UCGP-7043
Debussy, Ravel: String Quartets - Quartetto Italiano
Just one of fifty transfers of DG/Philips/Decca recordings recently released by Universal in Japan.

Hyperion SACDA67375
Arvo Pärt: Triodion - Polyphony/Layton
A multi award-winning recording and a must-have disc for lovers of Pärt.

LSO Live LSO0535
Shostakovich: Symphony No. 11 – Rostropovich

Sonoma Records SAC-001
Music for Organ, Brass and Timpani
A showcase recording for the newly founded Super Audio Center.

BMG (Japan) BVCC-34115/6
Bach: Sonatas and Partitas - Kazuhito Yamashita
Transcriptions for guitar of the complete sonatas and partitas for solo violin. A DSD recording.

Songlines SGL SA1551-2
Bill Frisell: RICHTER 858
Interscope B000373936
Nine Inch Nails: The Downward Spiral (Deluxe Edition)