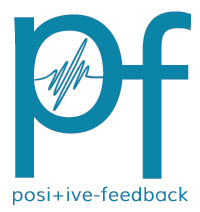 You are reading the older HTML site
Positive Feedback ISSUE 16
november/december 2004
The Tenor's Passion - Marcleo Alvarez
by Stephen Francis Vasta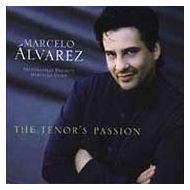 The Tenor's Passion, Marcelo Álvarez, tenor, Staatskapelle Dresdenh/Marcello Viotti (Sony SK 92937). Puccini: La Bohème, "Che gelida manina," Madama Butterfly, "Addio, fiorito asil," Tosca, "Recondita armonia," "E lucevan le stele, " Manon Lescaut, "Donna non vidi mai," Turandot, "Nessun dorma." Cilea: L'Arlesiana, "Lamento di Federico." Giordano: Fedora, "Amor ti vieta," Andrea Chenier, "Come un bel dì di maggio." Ponchielli: La Gioconda, "Cielo e mar." Flotow: Martha, "M'appari." Richard Strauss: Der Rosenkavalier, "Di rigori armati il seno." Bellinik:: I Puritani, "A te, o cara." Meyerbeer: L'Africaine, "O Paradis." Lalo: Le roi d'Ys, "Vainement, ma bien aimée." Bizet: Carmen, "La fleur que tu m'avais jetée."
The Three Tenors phenomenon gave classical music a welcome boost in the eyes of the general public. Whether it has gained new fans for "real" opera continues to provoke intense debate on on-line forums, but as the aging Pavarotti, Domingo, and Carreras wind down their careers, there has been a noticeable dearth of potential successors. One after the other, Alagna, Cura, Vargas, Licitra have fallen short of their popular but flawed models on technical or musical grounds.
Argentine tenor Marcelo Álvarez, here taking his first steps into the popular repertoire, may prove to be the most suitable candidate yet. Once past a tentative Bohème aria—he begins it tremulously, only hitting stride at "Talor del mio forziere"—he shows both mettle and musicianship in an Italian and French repertoire (though I suppose Strauss' "Italian" aria counts as German).
Unlike many lighter-voiced exponents of Puccini and verismo, Álvarez wisely resists the urge to inflate his voice, trusting that his basically lyric instrument has sufficient presence not to get swamped in the midrange. It does—try "Addio, fiorito asil"—though he does open the vowels for more impact at the peak moments of the Chenier aria. He isn't afraid to sing softly, ending the first verse of "Cielo e mar" in a pleasing, supported voix mixte and fashioning a nicely introspective "O Paradis," reserving the bigger outpourings for climaxes. His rendition of the Rosenkavalier aria, tenderly phrased with in-between dynamics and firmly rooted in Álvarez's bel canto training, shames some of the starry tenors in the opera's complete recordings. The Roi d'Ys aria, closer to the tenor's usual (until now) territory, has the right sort of verbal immediacy but could sound more spontaneous.
Álvarez still has room to grow artistically. His performances are good, but generic. There are too few insightful details to match his melting inflection of "l'ardente amante mia" in "Recondita armonia." Some of the soft singing, though well intentioned, is less well supported ("O dolci baci" in "E lucevan le stelle"). The relative weakness of his low tones shouldn't be a problem unless he's planning to try the role of Canio—or, for that matter, Calaf—his ringing top B notwithstanding. But those secure, squillante high notes never really expand or blossom, suggesting fundamental limitations in his vocal capacities. I hope that when he undertakes some of these roles on stage, he resists the temptation to crank his voice out at full throttle. If he paces himself, he'll last longer.
The svelte, blended sound of the Dresden State Orchestra, recorded in a slightly backward perspective, doesn't immediately suggest itself for this sort of thing, but under the knowing baton of Marcello Viotti, who unexpectedly contributes the Sacristan's lines in "Recondita armonia" with bright, tenorish tones, they play handsomely and attentively. The woodwinds make the usual pennywhistle sound in the Puritani introduction—it's Bellini's fault, not the players'—but the horn playing, both the full-blooded choir of the Fedora introduction and the velvety, distant solo call prefacing the Gioconda, is most enjoyable. Stephen Francis Vasta