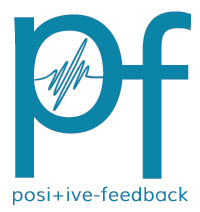 You are reading the older HTML site
Positive Feedback ISSUE 16
november/december 2004
Guns N' Roses, Greatest Hits (Geffen B0001714-02)
by Danny Kaey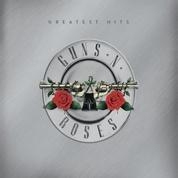 Who has not heard of Guns N' Roses? Hrmmm… no hands in the air. Axl Rose (born Bill Bailey!) and Slash are the most visible members of Guns N' Roses, and have had their share of fortunes with the group. Always surrounded by controversy, these guys were once considered the cutting edge of heavy metal, yet today they are merely footnotes. When the time comes for a band to release a greatest hits album, it usually means one of two or possibly three things. One, the band is past their glory days, and wants to make a quick buck by releasing all their hits. Two, the mansion payment is due (or whatever—the Lamborghini needs all four carburetors adjusted). Another possibility is that a greatest hits release signifies a new beginning for a prosperous career. In the case of Guns N' Roses, I think the answer is the first one, since for all intents and purposes the band doesn't exist anymore.
The CD is in a nice digipak, the cover featuring two locked and loaded guns facing opposite directions, intertwined with the group's signature red roses in full bloom. Inside are fourteen songs that truly made these guys shine. From the signature pieces, "Welcome to the Jungle," "Patience," "Paradise City," and "Knockin' on Heaven's Door" to the rich, melodic "November Rain" and "Live and Let Die" (ex-Beatle Paul McCartney's James Bond superhit), everything is here in full force. Surprisingly, the sound quality is more hi-fi than not, with beautiful layering, analog-sounding strings and guitars, and drums captured in all their glory. Cue up "November Rain" and let the kick drums whack you upside the head! The orchestra on this track may not sound quite like the Deccas, RCAs, or Mercuries of yore, but they do quite nicely.
Before purchasing the album (on sale at Tower for $9.99!), I was concerned that it would sound like dog poop. To say that I was pleasantly surprised would be an understatement. I'm not sure if it was my all-tube playback system or the fabulous-sounding Gallo Reference 3s, but the sound was never etched, thin, or brittle. Quite the contrary, I wouldn't be surprised if these were analog recordings. Axl's voice sounds full-bodied and vehement. Even when he screams his lungs out, the recording is never distorted. Slash's guitar sound is superb, and he is able to carry wonderful melodies across a wide range of material. Spatial cues are all over the place, as is depth and a sense of magic surrounding each of the signature pieces.
My favorite tune? "November Rain." The beautiful string arrangement and fantastic composition make this a special performance. Make sure you catch the video too! This is a great album. Even if you are not a dedicated Guns N' Roses fan, there are simply too many wonderful songs, and at less than ten bucks, what have you got to lose? Danny Kaey