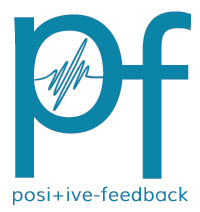 You are reading the older HTML site
Positive Feedback ISSUE 15
september/october 2004
Willow, Misty River
by Clay Swartz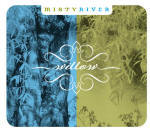 Misty River's Willow is one of the most solid pop albums of the last five years. The only other album I can think of that can compete is Cyndi Lauper's At Last. Record producers and artists could use this as template for album production: Take talented musicians, then select music that is worth repeated listening. Choose songs with varying styles, to avoid boring the listener. Do not let the instruments overshadow the words. Make a straightforward recording.
Misty River is an all-acoustic, all-woman quartet that plays folk, bluegrass, and Celtic music. Carol Harley, the leader of the group, brings a rich alto voice to the mix. She plays guitar, mandolin, ukulele, and banjo. Her daughter, Laura Quigley, supplies a clear soprano and plays a standup, 1920s, German double bass. Dana Abel plays accordion and guitar and writes songs. Chris Kokesh, who plays fiddle and guitar, also writes for the group. Various guest artists play on some of the cuts. The group is very popular in the Northwest, and has received good reviews in bluegrass and acoustic music publications. Their albums have also been mentioned in high-end audio magazines because of their sound quality. I reviewed their first two albums in PFO (Issue 4). I use their first album, Rising, as a sonic reference. It is one of the most natural-sounding CDs that I have ever heard.
On this new album, they take five of their strongest songs, add five traditional tunes, and four covers, which makes for a very strong album. The cover songs are Kate Wolf's "Green Eyes," Dave Carter's "When I Go," Paul Simon's "Kathy's Song," and Guy Clark's "Home Grown Tomatoes." The traditional songs are "The Cuckoo," "Shady Groove," "These are My Mountains," " Blue Eyed Boston Boy," and "Bright Morning Stars." Chris Kokesh supplies "Box of Lace," "This Town," and the title song. Carol Harley supplies "Tammony Hall." Dana Abel contributes "Baird's Lullaby." All of the songs written by group members deserve repeated listening. Particularly good is the title song, which sounds very much like a traditional Irish ballad, complete with Irish whistles and Uillean pipes. The instrumental playing is of the highest quality. The vocal harmonies are among the best I have heard. The recording quality is exceptional, with instruments well placed and detailed. The double bass is better recorded than any other folk recording that I have heardódeep, detailed and controlled. My new subs really liked it.
The album is available from Misty River's website (www.mistyriverband.com). If more albums were made with this formula, the record business might not be in the shape it's in. Clay Swartz