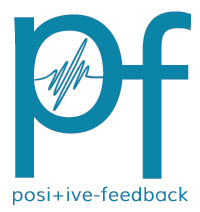 You are reading the older HTML site
Positive Feedback ISSUE 15
september/october 2004
Bryn Terfel Sings Favorites, The London Symphony Orchestra and London Voices(Deutche Grammophon CD B0001305-02)
by Karl Lozier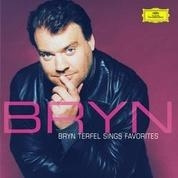 You are probably thinking, Bryn who? It is an understandable question, and the answer is that Terfel is an outstanding singer that the opera world has only recently discovered and embraced. Still never heard of him? The reason is very simple. The singers known by the general (non-opera-loving) public, such as Caruso, Domingo, and Pavarotti, share one thing—they are tenors, and at the moment there seems to be a dearth of outstanding tenors wowing opera audiences.
What to do about the situation? Simple, bring on the guy with the outstanding bass-baritone voice, the one that seems primed to reach stardom. Here he is heard in what is often referred to as a crossover recording, a selection of mainly American favorites with a few classical or opera items tossed in for good measure. It has become common for well-known opera singers to make pop or easy listening recordings, and it usually adds to their popularity.
Terfel starts this recording with the "Toreador Song" from Bizet's Carmen, one of the relatively few well-known songs written for bass-baritones. Next up is a traditional American song, "Shenandoah," with Neil Martin piping in (I could not resist this) on the pipes. Every time I hear a few bars played on the pipes, I momentarily think I am hearing a bit of James Horner's score for either Titanic or Braveheart. The Welsh folksong "Bugeilio'R Gwenith Gwyn" follows, with Catrin Finch adding appropriate touches on the harp.
Classical or opera lovers may consider the next selection as the highlight of the recording. Here is added, not an instrument, but another human voice ("the ultimate musical instrument"), that of tenor Andrea Boceli. Terfel and Boceli make absolutely beautiful music together, though it will probably be difficult for listeners to equal the experience to the concert or opera world. Listen, and then listen again, to almost six minutes of the famous duet from Bizet's opera The Pearl Fishers. On "The Lord is my Shepherd" (Psalm 23), the London Voices add their beautiful, considerable talents to Terfel's, and again on "Swing Low, Sweet Chariot," "Ave Maria," and "Abide with Me." "The Love Theme" from the movie Titanic is a sonic knockout, and might be some listeners' choice for the winning selection, but I found the old American song "At The River" even better. Terfel seems to generate almost as much power as the London Symphony Orchestra, without strain. What a voice, what a voice! He can tide me over until replacements for tenors Pavarotti and Domingo come forth. I haven't mentioned a half dozen other fine songs, but the finale is a low key offering of that collaborative effort by Hoagy Carmichael and Johnny Mercer, "Lazybones," with Martin Taylor on guitar and of course, the outstanding London Symphony Orchestra.
The sound quality of this recording on a typical mid-fi audio system ($3000-$5000) was okay, but on a top-notch system the quality was very natural and musical, nearly as good as it gets. There was no undue emphasis to destroy the mood. The mood is beautifully atmospheric, and some selections are actually quite relaxing. The orchestral accompaniment is universally appropriate, good enough to stand on its own, even if Terfel was not being featured. The results will obviously differ at times from what might be expected if a tenor were performing. Some listeners may not agree with the arrangements of every song, but I believe that nearly all will be very pleasantly surprised. This is one of most entertaining crossover recordings in my memory, and that goes back a long way. Highly recommended, but do remember that the better your equipment, the better the resulting sound.