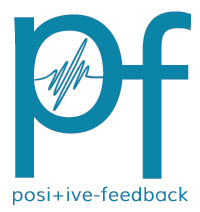 You are reading the older HTML site
Positive Feedback ISSUE 15
september/october 2004
Rocky Mountain Audio Fest 2004 - A Photo Report, Part 1
by Dave and Carol Clark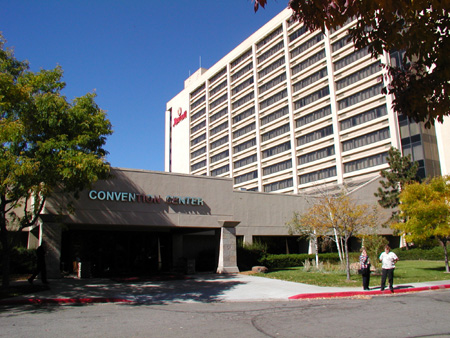 A beautiful day in Denver looking at the Marriot Hotel - host to the show. This turned out to be one of the best venues we have visited for an audio show ever. Great exhibit rooms, nice lodgings, fine restaurants, and an excellent bar! What more could one ask for?!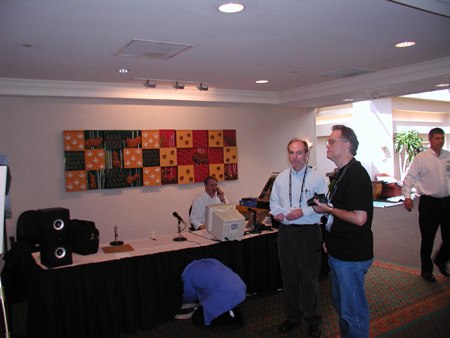 Dave Robinson and our esteemed host Ron Welborne early Friday. Great show organization with nary a hitch.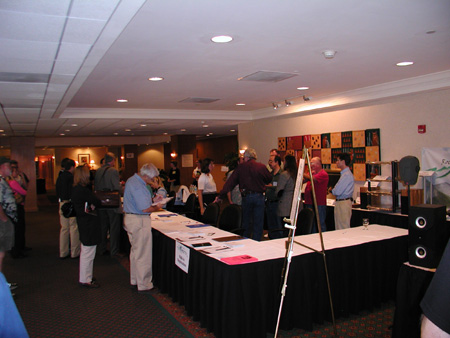 A shot of the registration desk prior to the crowds. While the rooms and halls never seemed all that crowded, the response from the exhibitors was that, the attendance was at a level that made their time and efforts worthwhile. Everyone had a great time.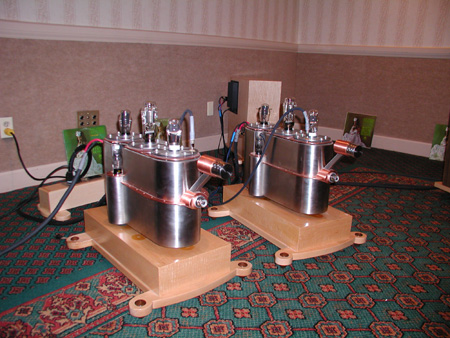 The Cain and Cain room featured the usual killer amps from Josh Stippich. Pictured are the Electronluv 45 monos with quad power supplies. Incredible looks and sound!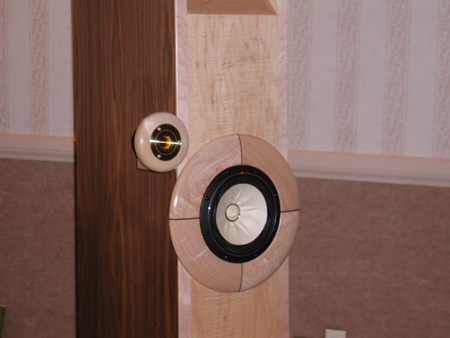 A close-up of the finest cabinetry work this side of heaven—the Studio Ben Single Horn.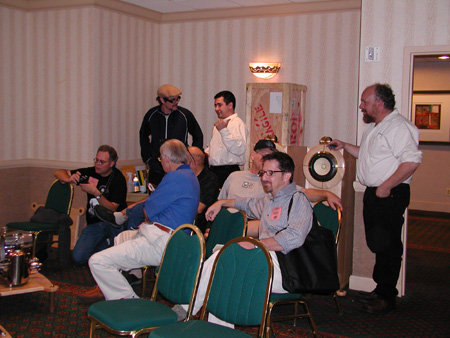 Bryan Galdstone (er.... Gladstone, they goofed on his badge, but it was a fun goof) and David Robinson (far left) taking in the tunes. Terry (far right chats a bit, while Josh (left rear) answers a few questions. Roger Gordon (in the blue) provides David with a few pointers on digital imaging (yeah, right...).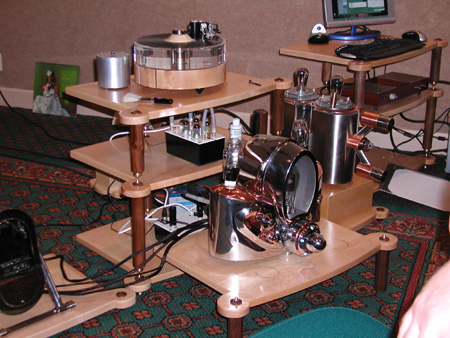 Josh's new preamp—the Electronluv 10Y parafeed linestage. About as wild as it gets! A Teres table and a Tri-Planar arm, along with Terry's music server provided the tunes.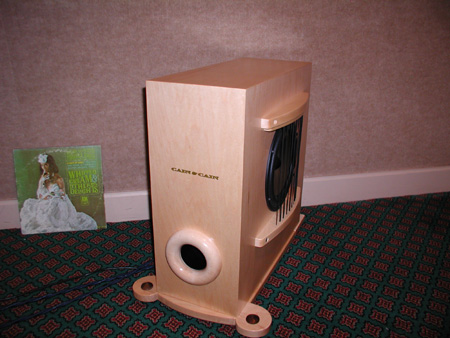 Terry's Bailey sub filled in the lower frequencies and came across as being seamless as a face-lift from a Miami plastic surgeon.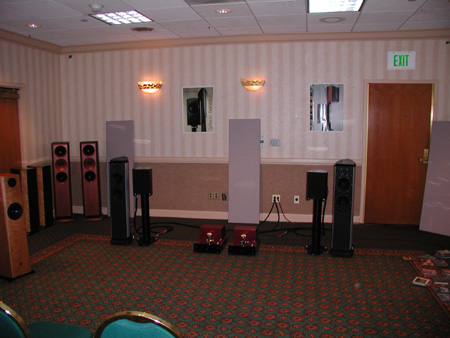 Sounds Real Audio had a nice set-up that was musical and easy on the ears. Featuring deHavilland, Art Audio, Wilson Benesch, and a whole lot more really cool stuff! A true high-end dealer that specializes in the not-so-common, yet oh-so-desired products that really make music.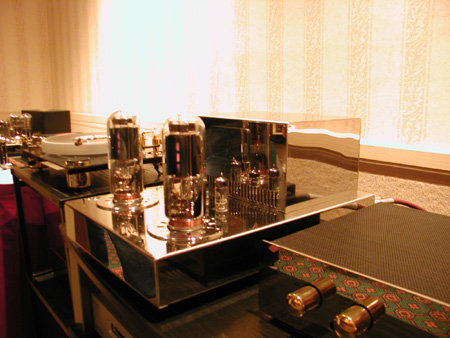 Art Audio Carissa amplifiers.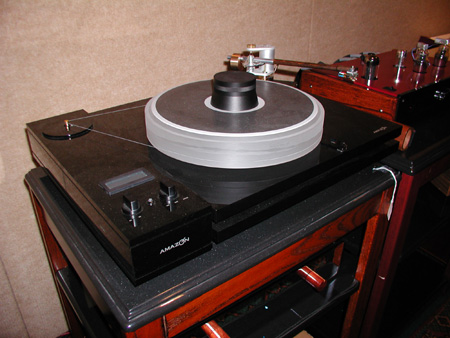 Amazon table spinning d'vinyl.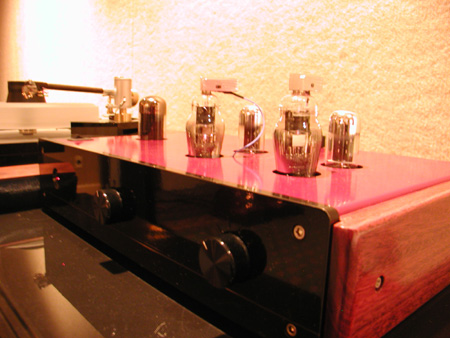 A preamp all warm and fuzzy! The new Mercury preamplifier from deHavilland.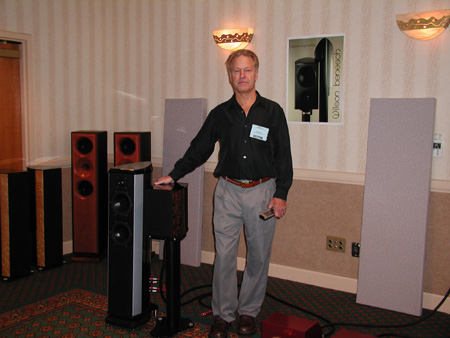 Jim Riddell of Sounds Real Audio.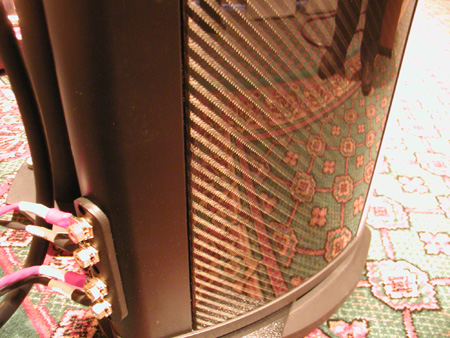 Carbon fiber reflecting the carpet fiber, courtesy of the Benesch speakers.