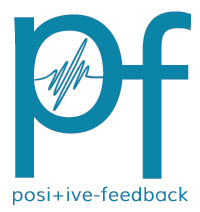 You are reading the older HTML site
Positive Feedback ISSUE 15
september/october 2004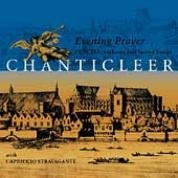 "Evening Prayer": Purcell Anthems and Sacred Songs Chanticleer (vocal ensemble); Capriccio Stravagante/Skip Sempé, with *Olivier Fortin, organ Teldec Classics 2564 60290-2. TT: 58:14
Rejoice in the Lord alway ("The Bell Anthem"). Remember not, Lord, our offences. I was glad*. O Lord, rebuke me not. Praise the Lord, O my soul, and all that is within me. Now that the sun hath veiled his light ("An Evening Hymn")*. Hear my prayer, O Lord. My heart is inditing.
This well-chosen program gets off to a rocky start. The orchestral playing in the opening Bell Anthem confirms one's worst period-practice fears: the violins sound infirm, while intrusively resonant bass strings constantly throw the balance out of kilter. Singers and instrumentalists alike shy away from energy and expression: the music's off-beat accents don't bring any snap or thrust. and the unexpected flattened leading-tone in the final bars goes for nothing. Similarly, the following a cappella chorale, Remember not, Lord, our offences, is trapped in a generic devotional hush, its creepy chromatics realized accurately but without affect.
Fortunately, matters improve thereafter. The performers gradually warm to their task—as if in the concert hall rather than the recording studio—and every piece offers moments of real distinction. The string playing in Praise the Lord, O my soul is more incisive and better balanced, and the singers project the rhythmic scansion of music and text with relish. In the unison hymn Now that the sun hath veiled his light, the Chanticleer members' unified phrasing and blend establish a lovely contemplative mood. Dead-center intonation fulfills expressive functions: the duetting sopranists of O Lord, rebuke me not wring the maximum intensity from their impeccably tuned suspensions, while the grinding dissonances of Hear my prayer, O Lord are expertly gauged, building the piece to an wrenching climax. The sixteen-minute My heart is inditing offers sprightly rhythmic projection within an appropriately ceremonial flavor, while the choral sound remains even-textured while scaling down to softer dynamics, capping the program with a real hymn of praise.
If you want just a single disc of Purcell, you could certainly do worse. Devotees, however, will want to save up for Robert King's comprehensive 11-CD set (Hyperion CDS44141/51), or pick and choose from among its separately available individual discs. The boy soprano sections of King's two choirs offer more tonal body and color than do Chanticleer's diligent, careful sopranists, and Hyperion's vivid, velvety, atmospheric sound trumps Teldec's pleasant ambience. Stephen Francis Vasta