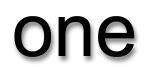 The Margules ACRH 1.2 is an integrated amplifier that employs a tubed preamp section coupled with a solid state amplifier. I have always liked this design approach. Aside from a Luxman hybrid that I had way back when, I once owned a Bryston 3B ST amp that really began to sing when I coupled it with a tubed Sonic Frontiers preamp.
The ACRH 1.2 is attractive and well constructed. Though it seems larger than some other integrated amps I have reviewed, it weighs less. Its silver finish is typical these days, but the curvature of its faceplate hints at an artistic flair. The knobs, switches, and indicators on the front panel are kept to a pleasing minimum. There is an on/sleep button (the on/off switch is in the rear), along with input selector buttons, a volume knob, and a handful of LEDs to indicate whether the unit is on and which input you have selected. The on/sleep and mode buttons are small, and to activate or deactivate one, you must depress it to a point that is below the level of the surrounding faceplate. It must also be held for a moment to ensure the desired result. On the other hand, the volume knob is nicely sized, and smooth in its rotation. The remote, a utilitarian silver rectangle, offers the basic control options. Its off-axis range is limited, and I had to aim, point, and shoot a bit more then I am used to with other remotes—not a big deal.
The speakers I used for this review are the new (and soon-to-be-reviewed) Reference 3A Dulcets, sitting atop a pair of very solid 24-inch Sound Organisation stands. Between the amp and the speakers I used a pair of Acoustic Zen Hologram speaker cables.
On to the music. Many tracks on Kruder & Dorfmeister's The K&D Sessions have wonderfully deep bass. My predilection for stand-mounted speakers has kept me from becoming a bass junky. Rather, I tend to listen for subtleties. The ACRH gave me some good thumps, and I mean that in the best way. Its bass was lean and tight, certainly not the bloated bass that is the Achilles heel of lesser amps. Though I could not evaluate the deepness of the ACRH's bass, I can report that it had good control of the bass I did hear.
I never found that the ACRH tended toward brightness, but when the highest frequencies were demanded, the amp became a little "shouty." Brightness is a constant irritation, while shoutiness comes and goes. When vocals stayed within the comfort range of the tweeter, there was no problem. Male vocals were fine, but with Diane Reeve, the amp shouted a bit. Once I picked up on this, I found that I could tame things by replacing the silver interconnects I had been using with copper ones. The presentation became more full, and the amp's tubiness more evident.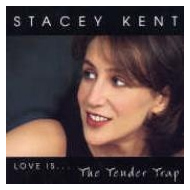 One of my favorite vocal tracks is "Comes Love," on Stacey Kent's second release, The Tender Trap. This 25-ish year old diva dishes up some wonderful jazz standards, with a voice that consistently connotes a smile. On this track, the Margules amp was able to render the sound of that smile. I have had the misfortune of listening to some components that deprived me of this simple pleasure, and this is unacceptable. I did not play this track before switching cables, but I sense I would have lost the smile.
The ACRH performed consistently well in the midbass. It was the anchor of the amp, which did not call attention to itself by either over- or under-performing in this critical range. The throaty voice of Greg Brown was just that. I can't write a review without a reference to Ani Difranco, so here it is: The right Ani CD can transport you down many musical paths within its 70 minutes. Given her expansiveness, the Margules was put to the test, and it more than adequately passed.
It has been my experience that as you spend more money on electronics, there is a point of diminishing returns in the area of harmonic accuracy. Satisfaction in this respect boils down to personal preference, and is not due to frequency anomalies. The distinctions I have found in integrated amps above and below the $2000 price point are in the areas of refinement and soundstage. It comes down to how much refinement and soundstaging you can afford, and these are the areas in which the ACRH falls a bit short.
Every soundstage-obsessed audiophile knows that the soundtrack to the film American Beauty has scary depth and width. I am not soundstage-obsessed, but I have heard this recording on everything from my iPod to editor Dave Clark's supremo system (my words, not his, though I suspect he agrees). Imaging has ranged from surprisingly good to "oh-my-lord" good. Where does the Margules amp fit in? It's good to pretty good. The soundstage of the ACRH seems to have a pre-engineered limit to its depth and width. It does not reach for the end of the room and fail. Rather, it seems to go only so far and stop cold. This may not be an issue if your listening area is small, but the larger the area the Margules must fill, the more this may be a problem. Good soundstaging is a must for me, but it is not at the top of my list. If the ACRH is used to drive an office or bedroom system, it will do just fine.
I give the Margules ACRH a healthy recommendation, especially considering its price. Perhaps, ten years ago, the difference between the performance of a $1500 integrated amp vs. that of one priced at $3000 was huge, but these days, it's not so large. This makes poor audiophiles like myself very happy. As long as companies like Margules are making equipment that offers such good value, the big boys will have to keep looking over their shoulders. If you are looking to spend around $2500 on an integrated amplifier, give the Margules ACRH a go. John T. Brazier