ED KOBESKY'S SYSTEM
LOUDSPEAKERS
ProAc Tablette 2000
ELECTRONICS
NAD 3400 Monitor Series integrated amplifier, Rotel RC-980 preamplifier and Rotel RA-970 amplifier, Denon DRA-395 stereo receiver.
SOURCES
Technics SL-1200Mk2 turntable, NAD C521i CD player, Phillips CDR-785 CD changer/recorder, Denon DVD-900 DVD player.
CABLES
Audioquest Diamondback (used to replace the pre-out/main-in jumpers on the NAD and also between the Rotel preamp and amp), MonsterCable Interlink 400MkII & 300MkII, and Audioquest Coral (to connect the digital sources), MonsterCable Z1 speaker cable, Grado 15' headphone extension cable.
ACCESSORIES
MonsterPower HTS2500 isolation transformer, Record Doctor II record cleaning machine with Disc Doctor brushes, Sennheiser HD580 headphones, Sony Professional MDR-7506 headphones, Audioquest MC cartridge demagnetizer.
Here's an interesting cartridge. The AT110E is no longer part of Audio-Technica's U.S. product lineup, but you can still buy it for around $60 from European hi-fi dealers, as well as some U.S. merchants who import it. At that price, it slots in nicely between entry-level cartridges like the Grado Black and Stanton 500E MkII and more expensive ones like Audio-Technicas' 440ML and the Shure M97xE.
It was last seen in North America during the early 1990s, most notably as standard equipment on certain Rotel turntables. Replacement styli are readily available. Information on the AT110E is sketchy. Audio-Technica U.S. could only tell me that it was "discontinued several years ago." My sample seems to have been imported from somewhere in English-speaking Europe. The bare-bones instruction manual says that it's high compliance in design and features a "new type of LF-OFC (Linear Crystal-Oxygen Free Copper) in the construction of its coil and lead wires." Output is a healthy 4.5mV. No optimum tracking force is stated, but a range of 1 to 2 grams is specified. Unlike other cartridges in its price range, which tend to have conical styli, the AT110E boasts a 0.4 x 0.7 bi-radial diamond bonded to a tubular cantilever. It weighs a relatively hefty 7.2g. Packaging is minimal—a cardboard box with a Styrofoam insert containing the cartridge, two sets of mounting hardware, and the instruction manual. A one-year warranty is included, but since you're buying either a gray market cartridge or new old stock, it's up to the seller to honor it.
Aligning the AT110E was complicated by a slightly loose-fitting stylus assembly. In fairness, most bargain-priced moving magnet cartridges (with the exception of Grados and a few others) have a tiny bit of play between the stylus assembly and cartridge body, which can be extremely annoying to perfectionists. Then again, this isn't a perfectionist's cartridge. With the AT110E tracking at 2g, it could only clear the first and second bias tracks on the Hi-Fi News test record. It also had a tough time tracking the innermost grooves on side two, a test my Denon DL-110 and Audio-Technica 440ML passed with aplomb. That's about what I'd expect for $60, though to the AT110E's credit, I've owned much costlier cartridges that tested similarly.
This was nothing to get excited about so far, but in use, the AT110E is a more enjoyable cartridge than its modest price and specs might lead you to expect. Its highs are more extended than many cartridges at this price, and so is its bass. The midrange isn't overly sweet compared to the likes of the Grado Black and Green. Sibilance, my foulest tormenter, was rarely intrusive, and those who aren't overly sensitive probably won't notice.
I'm not sure how long the AT110E takes to break in, and couldn't perceive much change during 50 hours of listening. Word has it that you should allow about 100 hours before it really settles down. If this were a $300 low-output moving coil, I'd be more willing to give it the extra time, but considering the fact that the stylus may only last 500 hours, it seems absurd that one-fifth of its lifespan should be devoted to break-in. It's not outside the realm of possibility, however, and patience might be rewarded. The cartridge was a fine enough performer right out of the box. There was an overall graininess compared with my Denon DL-110, and a bit of dryness as well. Classical music lacks the lushness I've come to associate with more expensive cartridges, but you'll have little difficulty enjoying rock or pop.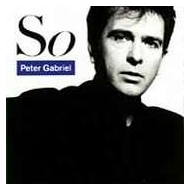 The drive of Peter Gabriel's So (Geffen GHS 24088) was well preserved, and the A110E kept pace with the album's many dynamic shifts. On Billy Joel's The Nylon Curtain (Columbia QC 38200), the piano intro to "Laura" was far less icy than with some budget cartridges, and cymbal taps were more delicate. Decay was also reasonably convincing. Surface noise was less intrusive than with Shure's M97xE, though there was no real center to the soundstage, which was disappointingly short and narrow. Classical music sometimes flummoxed the AT110. On delicate chamber pieces and solo performances, the sound was too often edgy and nervous, yet on more vibrant pieces like Berlioz's Symphonie Fantastique (Rozhdestrensky/Moscow Radio Symphony Orchestra, Angel 40054) and Holst's The Planets (Stokowski/Los Angeles Philharmonic Orchestra, Seraphim S-60175), the AT110E's inherent eagerness gave extra exhilaration to otherwise ordinary recordings.
The AT110E exhibited a slightly recessed midrange on some discs (Peter Gabriel's self-titled debut, Atco SL 36-147) and a bit of glare on others (Art Pepper's Intensity, OJC-387, and Ry Cooder's Into the Purple Valley, Reprise MS-2052), but when the picture snapped into focus on a quiet, high-quality pressing like Pink Floyd's The Final Cut (Columbia QC 38243), the cartridge's minor flaws were forgiven and forgotten. Though the AT110E can't make lemonade out of lemons, it does play most music honestly.
Is the AT110E worth searching out? Yes, if you like a vibrant, exciting, sparkly sound and favor rock, pop and large scale classical. Not that it performed badly with more delicate performances—detail and air, for example, were above average. There was simply a sense of coiled-up tension that made for a slightly overwrought presentation. If you like the crash-boom-bang of more bombastic classical pieces or the explosive guitar of garage rock, the AT110E will speak your language.
About the biggest compliment I can give the AT110E is that I was in no particular hurry to see it go. Believe me, there have been quite a few cartridges costing as much as four times the 110E's modest price that I was anxious to unload. Unlike them, the AT110E manages to be musically involving, getting the basics right and even exceeding my expectations at times. At $60, it's a terrific choice for reviving your old turntable or as a backup cartridge. Like a precocious kid hopped up on pixie sticks and Jolt cola, it could simply use some calming down.
Audio-Technica
web address: www.audio-technica.com