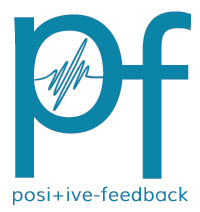 You are reading the older HTML site
Positive Feedback ISSUE 14
july/august 2004
Trading Up
by Cornetto de Basetto
It was the summer of 1955. I should have been focused on impending college, or women at the very least. Neither was my fascination. I was preoccupied with setting up a binaural sound system.
Three years before, I put together my first high fidelity rig. Two University 12" coaxial speakers in Electrovoice corner enclosures were driven by a 12 watt Bell amplifier. A Garrard changer with a GE phono cartridge gouged its way through Columbia Ormandy/Philadelphia Orchestra and Bruno Walter/NY Philharmonic very early LPs of Brahms and Tchaikovsky.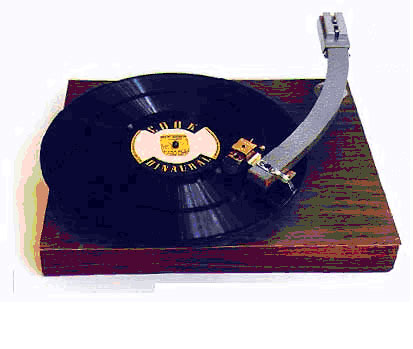 I had read of Emory Cook's celebrated recording of railroad locomotive sounds in 1953. It was recorded in binaural sound on a 33 1/3 RPM disc with an inner and outer track designated for each ear. The trick was to simultaneously track the two from beginning to end. To accomplish this feat the designated gear was a Rek-O-Kut turntable with the U-shaped Livingston arm, which had been fabricated for the purpose of mounting two identical phono cartridges at a precise tracking distance to provide glorious binaural sound. This cost of this rig was $165. This amount was out of my league. I had a summer parks job prior to my first year of college, earning the then princely sum of $2/hour for cleaning the public parks in Baltimore. On Saturday mornings this included a celebrated garbage run. Friday dinners of Maryland crabs made unrivaled Saturday morning garbage. This was not work suited for the Livingston binaural arm.
Emory Cook was an audio engineer in Boston who had started his own record label several years earlier. He was the genius behind binaural sound. I learned that he had created a binaural adapter which could fit on any tone arm—even that of a Garrard changer. Where to find this? I contacted Mr. Cook in Boston and was told that a Dr. Day in the Baltimore suburb of Catonsville had several of the Cook adapters and might be willing to part with one.
Catonsville is one of Baltimore's older western suburbs. It was thickly settled during World War Two, and soon became crisscrossed with a network of streets and avenues with names like Valleystream, Sunset Hills, Exeter and High Point. These were filled on both sides by identical small brick row houses, separated only by the narrow streets made even smaller by parking on both sides. Dr. Day's home was 616 Exeter Avenue. It sat on the north side of the street, elevated from curb level by two four step terraces.
I parked in the one space available on the street. It was directly across the street from Dr. Day's. As I got out of the car I was assaulted by the sounds of The Dukes of Dixieland .The noise came from across the street and became louder as I approached Dr. Day's home. My knocks on the door were in time with the bass drum of the Dukes. They could not have been heard with that noise level. It was not until the Dukes took a break that I, much less anyone inside, could hear or feel my incessant knocking upon that door.
When the front door at last was opened, the visceral impact of that sound all but knocked me down. I was led immediately into a small living room in whose not so far corners sat the largest speakers I had ever seen. They were folded horn corner enclosures, and were the size of refrigerators. I clearly felt the impact of the Dukes bass drum on my sternum—or was it my heart? The trumpets, trombones and tuba were deep in my head—such was the acoustic of that small low room with those immense speakers pumping out the most painful Dixieland north of Preservation Hall. What amount of power could be driving these speakers? I glanced through the open arch beyond the far wall and caught the glow of rows of tubes sitting within an open, silver-colored, long rectangular metal box. I gestured to the small, balding, and seriously bespectacled man in white short sleeved shirt and khakis that I wished to speak with him.
That metal box had a central large knob flanked on each side by a troika of three smaller ones. The pressure in my chest lessened, and I realized Dr. Day was turning that large central volume control DOWN.
"I called you about the Cook binaural adapter."
"Yes, I can let you have one for $10."
"Great!" I said, but was drowned out by two clockwise notches of the volume control. "That's one hell of an amplifier you have!"
His screeching laugh cut through the Dukes refrain. "This is my PREAMP!"
"Where's your amp?"
He smiled a smile of triumph. "It's downstairs in the basement."
We followed an inch-thick gunmetal gray cable from the preamp across the floor, down the dark cellar stairs into the dimly lit knotty pine basement. It ran the length and breadth of the row house. The cable lay on the cement floor and led to the far wall, where it was attached to the largest tube amplifier I had ever seen. It was immense.
"Why, it's almost the size of a coffin," I remarked.
Dr. Day had not heard me. He was enraptured by his creation. The look of adoration on his face was accentuated by the glow of the twenty or so EL-34 output tubes refracted through his glasses onto his now beaming face.
"It is rather impressive, isn't it?"
Rather impressive? Is King Kong a "rather impressive" gorilla?
"Yes, most impressive."
"I'm glad you think so." He mused. "It's cooler down here—saves the tubes you know."
"And heat rises, of course," I added. "I've never seen anything like this amp."
He smiled broadly, and nodded: yes, yes, it was true.
Upstairs the Dukes were still at it. I gave Dr. Day his $10, received my binaural adapter, and made for my car, the sounds of the Dukes pounding in my head as I drove across the city.
I never could quite get the two cartridges to track simultaneously. The celebrated Cook locomotive usually sounded like two locomotives coming toward each other across my speakers rather than one moving left to right. The Zimbler Sinfonia—an excellent chamber orchestra comprised of Boston Symphony players—often sounded like Ivesian bands playing contrary to one another.
The High Fidelity Hound remains an unrecognized breed by the AKC. In those days I frequented hi-fi shops day and night, and was often heard baying outside—particularly when the place carried the Livingston arm. I wanted that arm. It was the only component that would allow my turntable to provide my dream of hassle-free binaural sound.
I tried a new tack. I owned a Pilot integrated amplifier which I would trade with $75 for the Livingston/Rek-O-Kut combo. Negotiations had reached the delicate stage; $100 cash was the asking price. The seller and I were only $25 apart, but this was still too much.
I walked to the North Avenue Market and began to look at the News stand's meager collection of hi-fi magazines. In the latest Audio was a description of a live recording made in Victoria Hall, featuring the Geneva of L'Orchestre de la Suisse Romande conducted by Ernest Ansermet, performing Ravel's Rhapsodie Espagnole. This had been recorded in stereophonic sound by Decca-London, and was described by the author as the most lifelike recording he had ever heard. The Decca engineers had perfected a 45 degree groove with stereo information on each groove side, tracked by a single cartridge!
That was all it took; my infatuation with the Livingston arm and binaural sound ended suddenly. I waited three long years for the release of stereo recordings, which I played on a recently traded for Pickering/Rek-O-Kut combination. They were, and are, "the most lifelike sound I have ever heard."
These days, despite my obsessive days of "trading up" in audio, I greatly favor reflective music: the Bach cello suites, the late Beethoven string quartets, Haydn, Mozart. Despite the experience I had with Dr. Day's listening room long ago, Gilbert and Sullivan, or Bernstein's Candide, is the most raucous music I enjoy now. And Dixieland is a sure migraine to be avoided.
No corner speakers and—for this lifetime—no surround sound is on my radar.