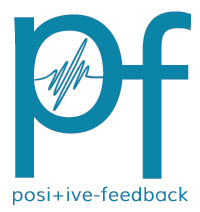 You are reading the older HTML site
Positive Feedback ISSUE 14
july/august 2004
Primedia's 2004 Home Entertainment Show... or, In Search of High End Audio
by Myles B. Astor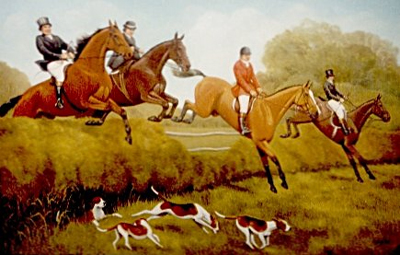 Close to 15,000 audio, video, and home theater enthusiasts attended Primedia's 2004 Home Entertainment Show at the New York Hilton, but to this show-hardened veteran, the turnout seemed far smaller. Few rooms were packed on either Friday or Saturday, nor were there long lines of people waiting outside the hottest exhibits. As is usually the case on the show's last day, most rooms were deserted on Sunday. Many big-name companies, among them Krell, Madrigal, Audio Research, Burmester, Transparent Audio, VPI, Lyra, Rowland, and Wilson Audio (only present because Sony used their speakers in their demo room), not to mention leading New York high end audio dealers like Lyric Hi-Fi, Innovative Audio, and Stereo Exchange, were conspicuously absent. Even sadder was the fact that very few industry notables were on hand to meet and greet showgoers. Certainly, half the fun for attendees is shooting the breeze with their favorite designers! This was hardly great promo for an industry that can use all the good press it can get.
The million-dollar question is, when did the show jump the shark? Why did high-end manufacturers and stores who have supported the show in past years bail? Is it politics? The answers most often given include the show's escalating costs (essentially precluding many small manufacturers) coupled with belt tightening, and the fact that the show is held right before the slowest part of the selling season, which means that it doesn't translate into sales. Some in the industry question the necessity of the Primedia show, much less two of them plus CES.
Despite these problems, our industry needs a consumer high-end audio show, both to draw new people into the fold and to publicize the hobby. The show also serves to keep audiophiles' blood boiling and maintain their interest in the hobby. Where else can audiophiles congregate to make new friends? (The net doesn't count.) The overriding question is why can't the high-end audio industry organize its own high-end show, and not rely on a magazine to represent it? Isn't it about time that high-end manufacturers controlled their own fate? Holding a top-flight high-end audio show isn't rocket science, as some might have you believe. Our industry has enough business-savvy people to organize a show, and there's no doubt that audiophiles would travel to—and pay more for—an exclusively high-end audio (even video) show, replete with all the leading manufacturers, proper demos, and interesting events.
Picking up the Scent
The trail began in the booth area, a melting pot of manufacturers, reviewers, and enthusiasts. This was home base for the leading music software companies and distributors, including Acoustic Sounds/Analog Productions, Chesky Records, the recently resurrected Mobile Fidelity, Elusive Disc, CISCO Music, Sundazed, Classic Records, Music Direct, Red Trumpet, to name but a few. After my bit of a hiatus from the show, it was extremely gratifying to see so many companies continuing to carry the analog baton, releasing both old and new recordings on LP, even showing that there are still some great, undiscovered recordings! Without their dedication and diligence, analog lovers would be largely left high and dry.
Nowhere, however, was the discrepancy between reported and perceived attendance at greater odds than in the booth area. Unlike past Stereophile shows, the booth area never had diehard audiophiles standing three and four rows deep, wading in, hunting, doing whatever was necessary to get their hot little hands on that new software title. I couldn't believe that there weren't a few new recordings that attendees heard during the show that they couldn't live without!
Though a boatload of analog and digital titles were worth a fight, selecting the best-of-show recordings was a no-brainer: Analog Productions 45rpm jazz reissue series from the Riverside, Pablo, Contemporary, and assorted jazz and blues vaults. Among my faves are Cannonball Adderly with Bill Evans, Know What I Mean? (Riverside 9433), Duke Ellington and Ray Brown, This One's for Blanton (Pablo 2310-721), and Lightnin' Hopkins, Goin' Away (BV1073). My one regret is that Chad Kassem didn't ship me more of these outstanding 45rpm reissues! (On the other hand, could my bank account have stood the hit?) Fortunately and unfortunately, what these discs do is show the superiority of the analog medium. While the Adderly and Evans' Riverside recording retains the left/right-channel sidedness of the original release, all of these reissues possess a stunning sense of dynamics, ease, space, realism, and tonality. I was also pleasantly surprised to find that AP had eliminated the edge and hotness that plagued many an original Pablo release.
Only a nose behind the AP jazz reissue series is the simply amazing LP reissue, Favorite Chinese Instrumentals (LP001) from Winston Ma and First Impression Music. Remember, you heard it here first. Do whatever you need to order this disc before it goes out of print. You won't regret it! (FCI's companion disc, River of Sorrow, is already out of print—though Ma confided that he plans to reissue this highly successful release—and there are four more titles in the pipeline!) The CD version of FCI has long served as one of my reference discs, but no more. It's not even close. For those ensconced in analog, it will come as no surprise that the LP version obliterates the CD, in even conceivable way, shape, and form. The differences are so dramatic that I have permanently retired the CD.
The number of new SACD and DVD-A titles grows with each passing week, and both formats were well represented at the show. If we're to believe the numbers given (which don't include mail-order sales, for many the main source of these discs!), SACD is outselling DVD-A by roughly a two-to-one margin. At the end of the long software trail lie Ray Kimber's new DSD recordings. Kimber has recorded The Academy of St. Martin in the Field Chamber Ensemble and the Gospel group T minus 5 with his new IsoMike (an omni-directional microphone placed between a heart-shaped acoustic baffle). This soon-to-be-released pair of recordings employs two mics with up to four recorders synched up to allow the use of multiple pairs of mics. In some ways, Kimber is rediscovering what was originally imagined for audiophile recordings—leading artists captured in great sound with no filtering, dynamic compression, or close miking. The sound was very impressive, possessing the lifelike instrumental palpability heard in the handful of great triode amplifiers, but the music had a bit of an edge that, as Ray Kimber suggested, was caused by 80-kHz high-band noise. (As good as the DSD recordings sounded, why didn't Ray run an analog recorder in parallel for comparison's sake—or for us analog enthusiasts?)
Hot on the Trail: Accessories
Shows are a great place for rooting out new tweaks, and HE NY 2004 had its fair share. A quick trip through the show turned up several new vibration isolation systems and racks, plus room treatments, contact enhancers, tube dampers, AC line treatment devices, etc. The first on my accessory finds list is Music Direct's Tube Dampers. Available in both standard and high temperature versions, these rings are designed to work with small-signal tubes. Now all we need are some tube dampers for large capacitors! I can't wait to install these rings (the high-temperature rings versions require four per tube) around the small-signal tubes of my conrad-johnson amplifiers. Stay tuned for further thoughts.
Gutwire had an accessory called the Notepad on display at a nearby table. This accessory, which just begged for a listen, is intended for placement under and over sources of vibration. Filled with a specially formulated, high-molecular weight gel to eliminate vibration, resonances, EMI and RFI, each Notepad will support 22 pounds.
Room acoustics continue to be an enigma to many audiophiles, and a frontier that remains largely unexplored. Shatki demonstrated the effects of their Hallograph Soundfield Optimizers in the Brinkman USA/Sound Advice room, while Echo Busters showed their new Echo Buster Active panels employing Electroclear technology in the booth area. One room treatment that caught my interest was Eighth Nerve's (formerly known as Roomtunes) Pret-a-Porter series of room treatments that supercede the Response line.
No well-heeled audiophile would be caught dead placing his or her equipment on the floor or on ordinary shelves. The quickest way to transform a megabuck amplifier into a low-end receiver is to place it on a carpeted floor! Several excellent vibration platforms, stands, and equipment were on display from Silent Running Audio, Symposium Acoustics, and Harmonic Resolution Systems. Gingko Audio's Cloud 10 vibration isolation control platform, with or without their nicely designed, custom acrylic dustcovers (not a bad idea for turntable owners if properly executed), looks to be an affordable solution for those suffering from bad vibrations. My only reservation might be using the Gingko "ball" suspension with sprung turntables, as the two "springs" could beat against each other and degrade the sound. There is no doubt that the system can reduce tube preamplifier noise, and begs a listen under turntables. One turntable designer that I ran into at the show had tried the Cloud 10, and was pleased with the results. Also on display, underneath Sutherland Audio's new battery-powered phono stage, was another new platform from First Impressions Music. This nice-looking platform consists of two pieces of clear-finished hard maple separated by three cups containing steel ball bearings.
Finally, the electricity feeding audio gear still garners the attention of high-end companies. A variety of devices were on display at the show, including some balanced power devices from Equi=Tech and Goertz, and line treatment products from companies such as Richard Gray and Shunyata Research. The most interesting of the lot, however, was Lloyd Walker's SST contact enhancer (see David Robinson's PF review). SST contains ultra-pure, micron-sized particles suspended in an organic-based solvent, and is claimed to increase the conductivity of connections. Walker does caution against using too much of the fluid, as well as the need for a couple of hours of break-in time.
Getting Sidetracked, or No Home Entertainment Show is Complete Nowadays without HT, HDTV, HD-DVD, DVD, 1080i and Many More Acronyms
Many of us saw the writing on the wall several years back. Five years ago, it was abundantly clear that home theater would eventually dominate the Stereophile (now Primedia) show. Roughly half the rooms at this year's show featured home theater. I appreciate a good picture as much as the next person, especially after my recent purchase of Sony's outstanding 34-inch 16 x 9 CRT HDTV. There's nothing like watching the Discovery channel or Channel 13—or some of the prime time shows on the major networks, or Showtime, or HBO—in HD. (By the way, if any Time-Warner execs are reading this report, it's time to add more HDTV programming to your cable system. There's absolutely no excuse for subscribers to be without ESPN, MSG, TBS, etc. in high def! If other cable services can offer these channels, Time-Warner has no excuse.)
The quality of most of the home theater/video rooms at the show, whether they were of the projector, plasma, or DLP variety, was disappointing. Those in the press trumpeting the superiority of DLP don't seem to be aware that in many cases they're only viewing a 720i, not a 1080i input. Explain, then, how DLP is better than the best plasma or HDTV CRTs? Maybe I'm just spoiled by my Sony, but most pictures seemed as if the contrast or line definition was turned up all the way for the WOW—not reality—factor, resulting in a rather artificial, sterile picture. It's analogous to turning up the treble control, except it affects the eyes. Real life, unless my eyes need further testing, just doesn't look like the video images at the show.
The most exciting news in video land is the impending release of the new blue-laser HD-DVD players (something that I wrote about in Ultimate Audio years ago). Based on what was shown at the show by Sony and Samsung, it won't be long until we're enjoying our favorite movies in 1920 x 1080 high definition. Sony showed their Blu-ray player, along with their highly acclaimed Qualia projector and a Wilson Audio Series 7 in 9.3 based format. Trailers of Spiderman 2 and 50 First Dates demonstrated the medium's promise, but the surround-sound/audio upsampling/SACD portion of the demo was far from optimal. Things are not all rosy in video land—there's a format war looming on the horizon. Neither camp's systems are compatible, and of course the consumer is placed in the middle again. Will these companies ever learn?
At Last: The Hunt Ends
Providing a blow-by-blow description of the entire show is beyond the intent of this article. I'll leave that chore to others with more patience. Instead, I've focused on the rooms or products that got my juices flowing!
Sporting several rooms and systems at the show, Singer's $210K statement system comprised the new JM Labs Reference Utopias driven by two pairs of paralleled BAT VK150SE amplifiers providing 600 watts on the top end and BAT VK600 solid-state amplifiers providing 1 kilowatt on the bottom, a BAT VK-51SE preamplifier, a dCS Vienna word clock and Verona upsampler digital front end, and cabling and power treatment courtesy of Shunyata Research. Rarely do expensive systems live up to advance billing (and expectation), but this demo proved an exception to the rule. Considering that the room was only slightly smaller than Royal Albert Hall, the system was effortless, low in coloration, and had great presence. Despite their size, the Utopias disappeared into the background and allowed the music to take center stage. Out-of-absolute-phase recordings were painfully obvious on this system.
Several other large speaker systems were scattered throughout the show. NOLA, the high-end company formerly known as Alon, showcased their $45,000 Proteus speaker driven by a pair of bridged conrad-johnson Premier 140 tube amplifiers, along with the soon-to-be-released ACT2 preamplifier (the follow-up to the highly successful ART) and the $3300 Lector tube CD player. Much more information about the Proteus can be found at nolaspeakers.com, but suffice it to say that it continues Alon's—oops, NOLA's—Alnico magnet driver philosophy. Those familiar with the "Alon sound" won't be disappointed—a soundstage beginning in back of speakers and excellent imaging and transparency, along with, considering show conditions, deep bass.
A few doors down from the NOLA room, I found the new 300 wpc Tenor Audio 300HP hybrid amplifiers ($37,000) driving the 95dB-efficient Epiphany Audio Model 12-12 speakers ($14,900) plus a $6,490 E-Cube subwoofer that weighed a paltry 220 pounds. This, along with the NOLA room, was one of the better sounding rooms at the show. Ancillary support was provided by Shunyata Research, Silent Running Audio Cruz stands, and the well-represented Muse Audio Model 11 universal digital player. Dropping in at the end of the day on Saturday provided me an opportunity to hear "When I Fall in Love" from Sam Cooke at the Copa. The system was eminently listenable. Its many strengths included soundstaging, smoothness, low-level resolution, though the top end was a touch too soft and closed-in for my taste.
Let's face facts—no room that uses a $27,000 analog source can be all bad! In fact, the Walker/Kharma room proved a soothing respite for show-weary ears. The system consisted of Kharma 3.2 FE speakers ($21,000), the Ceramique Subwoofer in its first public demo (priced at $7000), Kubala-Sosna wiring, a Lamm Audio L2 linestage ($14,290) and 1.2 Reference amplifiers ($19,690), and the Walker Audio Reference Phono section ($12,500) and Proscenium Gold turntable. Kharma also debuted its new $75,000 Midi Exquisite-DE speakers in an adjacent room.
Two things struck me in Walker's room. First, Lloyd Walker had replaced his much-cherished Clearaudio cartridge with a new cartridge called the Magic Diamond ($5000). As it turns out, Walker not only uses the Magic Diamond but is the U.S. importer. Unfortunately, he didn't have any information on the transducer. Second, Walker had situated his phono section just inches from the back of the tonearm to minimize signal loss and path length—excellent idea! Maybe someday we'll see a company build a turntable into a phono section (Clearaudio, by amplifying the signal at the headshell, and VPI, by building the phono section into the turntable, tried reducing the signal path, but unfortunately these ideas never came to fruition).
The last of the supersystems was presented by John Rutan of Audio Connections in New Jersey, and featured a pair of bridged, monster-sized Rogue Audio Zeus 225 wpc tube amplifiers configured for triode, along with Rogue's prototype Concept preamplifier, a Clearaudio Master Reference turntable (with multiple tonearms), a Wadia digital front end, and Vandersteen 5A speakers. Total price of the system? Well, the analog front end alone ran for roughly $47,000.
Musical Surroundings, importer and distributor of many fine analog products, announced a significant revamping of the Benz cartridge line, long a personal favorite. Both the Ruby ($3000) and Reference Series 3 ($2000) cartridges come with newly updated generator mechanisms and assemblies. Mono versions of all Benz cartridges are now available, and even a 78-rpm version is available upon request.
A couple of floors up from NOLA and Ephiphany was Simaudio of Canada, who displayed their new Moon Orbital Universal Player. Capable of reading CD, SACD, DVD-A, DVD-R, CD-R, CD-RW, DVD-RW and MP3 discs, this player seems like the perfect answer for those who are into audio and video—or collecting acronyms. Priced to go at $6500.
The next stop on the high-end audio trail led to the von Schweikert/VAC room, where tunes were being played through the new, stackable Von Schweikert VR-4 Jrs. ($4000). Whether it was due to the newly developed, low distortion, composite cone drivers, or other factors, the Jrs. were the least colored von Schweikert speakers that I've heard to date. Driving these attractive speakers was the drop-dead-gorgeous 110 watt/channel VAC Phi Beta integrated amplifier ($18,000). Equipped with KT88 output tubes, the PB is fully remote controllable, and can easily be integrated into a multi-amplifier home theater system. CDs were played back on the Oracle transport feeding the Electrocompaniet DAC. The cabling by Verbatim included thin foil interconnects and speaker cables made from 1- to 2-inch mono crystal copper. The speaker cables are relatively inexpensive at $900 to $1500 per 8-foot pair.
Last stop on the trail was the Music Hall room. Was it the smell of Scotch or the sound of music playing in the room that led me there? (Unfortunately, I had clients to train later in the day, so couldn't sample the Scotch.) Roy Hall always strives to provide great value for the money, but this year he went slightly upscale, showing the new Epos M22 speakers ($1995/pr), the $1300 Maverick SACD player, the $1300 Mambo preamplifier, and at the top end of the spectrum, the $2695 Shanling SCDT200A tube SACD player. I managed to wrangle a comparison of the two SACD players, and the Maverick proved to be more than capable of competing.
Since Primedia dropped the contest for best show sound, here are my suggestions for new show awards:
The Audio Eye Candy Award (a tie): Thor Audio TP150 amplifiers, Art Audio Carissa amplifier, VAC Phi Beta integrated amplifier, Clearaudio Master Reference turntable/Everest stand combination
The Beauty is in the Eyes of the Beholder Award: Northstar Prame HC-2 speakers
The Something Only a Mother Could Love Award: the circa 1957 Siemens Bionor speaker system