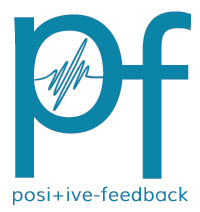 You are reading the older HTML site
Positive Feedback ISSUE 14
july/august 2004
Naxos On A Roll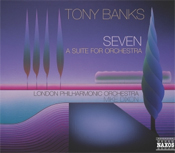 Tony Banks, even: A Suite for Orchestra
Very few rock artists have successfully crossed over to classical, but Tony Banks might be a rare exception to the norm. Banks was a founding member of the rock group Genesis, and is an accomplished writer and keyboard player. It is hard to underestimate the contribution Genesis made to the progressive rock movement of the 1970s. Despite the departure of several key members of the group, Banks remains its anchor.
What does an aging prog rocker do with his musical creativity some thirty years after the progressive rock era? The former members of Genesis have produced an amazing spectrum of solo projects, even some with a classical bent, and we must include Seven: A Suite for Orchestra among them. Seven, thankfully, is a keeper. One of Tony's earlier solo projects, A Curious Feeling, proved that he could wade into classical waters, but Seven dives right in.
From a technical standpoint, Seven is faultless. Recorded at George Martin's fabulous Air Lyndhurst studio with the London Philharmonic Orchestra, the sound is clean, transparent, and slightly lush, which suits the atmospheric sections very well. There is also a certain amount of drama, and it is well captured, with an excellent sense of depth. The excellent sonics may have something to do with the fact that Tony enlisted co-producer Nick Davis on the project.
Seven was written entirely by Tony Banks, who was assisted in the orchestration by Simon Hale. The result is something I would describe as a tasteful blend of lighter classical and very atmospheric film music. While listening to this disc, I was constantly wondering why Banks hasn't had a fabulous career in film work. His compositions have all the required elements.
Does Seven sound like Genesis with strings? Not at all. There are subtle Banks trademarks in a few songs, but most of the material is unique and original. It took me a few listenings to fully appreciate Seven, but once digested, I found it to be a very impressive work, one that will appeal not only to Genesis fans, but to all but the snobbiest classical purists. If I were forced to describe this CD in one phrase, I might call it "John Barry and Vaughan Williams write a film score."
Favorite tracks include the opening "Spring Tide," which has a grand, atmospheric feel, with substantial musical drama. It also has the perfect musical attitude for kicking off the work. "Black Down" is more somber and serious, and has moments that are achingly beautiful. I would love to hear a Banks-based, all-keyboard/synth version of this song. Most of these tracks will quickly grow on you. I find Seven far more romantic and memorable than most classical music.
"The Gateway," reportedly written some twenty years prior to the rest of Seven, illustrates the timelessness of Tony Banks' writing. This song really takes flight, and would be a stunning soundtrack for a documentary on aviation or migrating birds.
The closing movement, "Spirit of Gravity," is an eleven-minute varied journey that is a fitting ending to the suite. You can almost see the closing movie credits scrolling across your listening room. Hopefully, Seven will prove to be the superb beginning of a long classical career for Tony Banks. He clearly continues to write memorable, beautiful music, and there should be an audience for it, in spite of the pathetic state of the music business.
At the risk of being shot dead by Genesis fans, I would prefer that Banks pursue this line rather than attempt a Genesis reunion that would be a huge disappointment. Perhaps a partial reunion solution is possible, as ex-Genesis guitarist Steve Hackett recently achieved moderate success with his own classical project. I can only imagine what Tony and Steve might create together in the classical realm. I think I just experienced "A Curious Feeling." Greg Ewing
Naxos
www.naxos.com