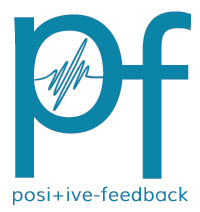 You are reading the older HTML site
Positive Feedback ISSUE
10

october/november 2003
The Record Store of the Future - an Interview with Derek Sivers
by David Elias
Introduction
What follows is a PFO interview with CD Baby founder and President Derek Sivers. Derek has been making waves and news in recent years with the growing success of his online record store promoting independent (unsigned) artists worldwide. CDBaby.com started out in 1998, and has grown from a handful of artists to over 50,000, and now employs 30 people. To date, CD Baby has paid over $4 million to its artists, providing the service fulfillment of all orders from its warehouse in Portland, Oregon. A sister project Hostbaby.com provides web hosting for musicians seeking special attention to their needs. In November, Esquire Magazine's annual "Best and Brightest" cover story named CD Baby "the record store of the future."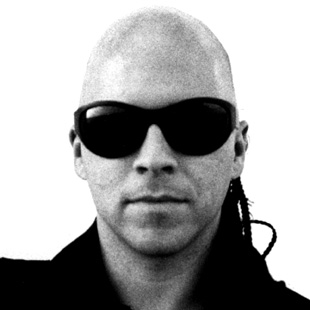 I have been an artist with CD Baby since January 1999. The model is simple and has been since copied by others: Charge the artist a basic $35 fee to list a CD title online by creating a web page the artist controls all text for. The artist has complete control of the CD retail price and market info at all times, as well as access to sales info including web hits, payments and buyer stats. MP3 sample cuts are also provided per the artist's request. CD Baby charges a flat $4 fulfillment fee for each CD copy sold and pays artists weekly via check or direct bank deposit. CD Baby stays in contact with the artist via regular e-mail and online forums. Suggestions and questions are responded to with amazing reliability. If you host your web with Hostbaby, all up-front CD setup charges are waived. All you have to do from there is stand up and drive people to the web page to buy your CD....
I was able to get a holiday weekend snippet of Derek's busy schedule to ask some questions about his ideas on the future of online and hi-res music.
The Interview
Intro: CD Baby History
Elias: CD Baby has become one of the few success stories out there for independent music distribution worldwide. Can you tell PFO what motivated you to start CD Baby and how your motivations have changed over the past 5 years or so as CD Baby has grown?
Sivers: The real idea was to share resources. I had gone through all the red tape to get a credit card merchant account and build a shopping cart site, just to sell my own CD. Once I was done, I told a few of my friends that I could sell their CD, too. But then they told more friends, and what was supposed to be a hobby, turned into a full-time job.
Once I realized it was a business, I made my mission to make it a musician's distribution dream come true. So from my point of view, the perfect distribution would...
1. pay me every week;
2. give me the full name & info of every customer;
3. never kick me out for not selling enough;
4. not allow paid placement. Everyone would be treated equal.
And believe it or not, the motivation and mission hasn't changed one bit since it started.
Elias: What is your earliest involvement with music?
Sivers: Oh I've played lots of instruments since I was a kid.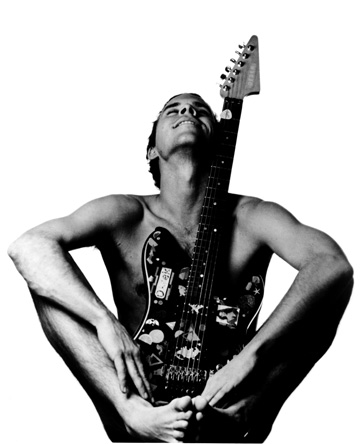 SACD hits CD Baby
Elias: CD Baby was at the leading/bleeding edge of providing innovative ways for unsigned/independent artists to sell their work online in 1997 or so. In more recent years, and especially this year, a major innovation to the way musicians can record and master CDs has been pushed to the mainstream by none other than Sony and Philips, the original CD instigators! This is the SACD format which was given free as a sampler in Rolling Stone Magazine this month (Dec. 11th issue).
What is the visibility of Hi-Res recordings (SACD or DVD-A) like those from David Elias, Suitcase Pimps, Romero and Martha's Trouble on your radar?
Sivers: Hey — "love all, serve all." We try to make sure everyone gets the exact same visibility. To me, that's part of being the best record store we can be.
Elias: How important is this new technology to your artists and to your customers at this time, and what do you expect to see over the next year or so?
Sivers: I love it! I heard of it first from Seth Godin, of Yahoo and Ideavirus fame. I respect Seth's opinion so much, that I've been very interested in it. His two SACDs are here:
http://www.cdbaby.com/cd/saucemusic
http://www.cdbaby.com/cd/wendylostboys
How important? I guess that's a different answer for everyone.
Elias: How does CD Baby promote or at least communicate innovation like SACD and Surround Sound to its audiences of artists and buyers?
Sivers: "Don't do for one what you can't do for all." In order to treat everyone equally, I can't call attention to certain CDs over others.
Elias: What do you think is the key motivation for companies like Sony (behind SACD) and Warner (DVD-A) to develop and promote these Hi-Res standards?
Sivers: I'm the wrong guy to ask. There's nothing I understand less than corporate mentality. :-)
Digital Distribution
Elias: How does digital distribution offer artists and listeners opportunities that cannot be accomplished any other way?
Sivers: It's a step in the right direction. Getting rid of the plastic. We all know that eventually pieces of plastic will not be the main delivery method for music.
Elias: What is the audio quality comparison between a 128K MP3 and the new Apple format? What about lower res like 32kbps?
Sivers: I'm pretty dissatisfied with any 128k bitrate format, so I never bothered to compare them. For myself, I use FLAC. Lossless. http://flac.sourceforge.net
Elias: From your experience, what is the lowest common denominator for audio quality in the mainstream? By that I mean, how do you think your customers measure the quality of CDs in general, compared to vinyl or iTunes/MP3 downloads?
Sivers: Unfortunately, I get the feeling MOST people don't care. They just want to sing along or hear those lyrics that they relate to, whether at 96k or 256k, CD or SACD, they just want the music.
Elias: Does digital distribution have limits to its market due to limits to its overall quality?
Sivers: In the short-sighted view, yes. But there's no reason someone couldn't use FLAC as a download format. If you define digital distribution as any music distribution without plastic in-between, I think it's limitless.
Distribution in General
Elias: CD Baby recently signed an agreement with Tower Records which allows Tower to carry the independent titles online through Tower.com. How do you think this will be significant to most CD Baby artists and their audiences?
Sivers: It's nice to reach some extra browsing customers.
Elias: Where does the biggest demand for music from independent artists, who have no promotion compared to today's record labels, come from?
Sivers: Word of mouth, publicity, touring. You know. The usual.
Elias: Esquire magazine recently wrote about CD Baby as the record store of the future. What do you think the record store of the future will look like by the end of 2004?
Sivers: I think there will be a slow move towards digital download. But much slower than the cutting-edge folks would have you think.
CD Baby
5925 NE 80th Ave
Portland, OR 97218-2891
web address: www.cdbaby.com