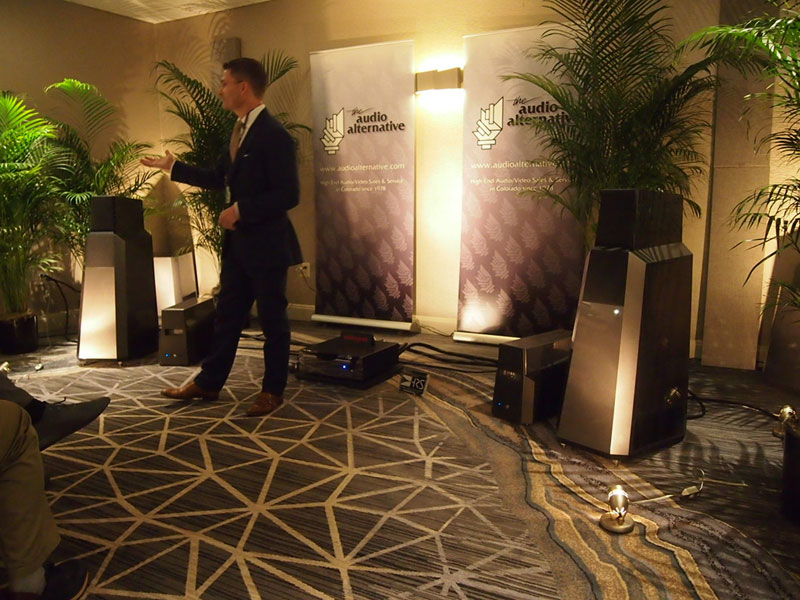 Vandersteens at RMAF 2016.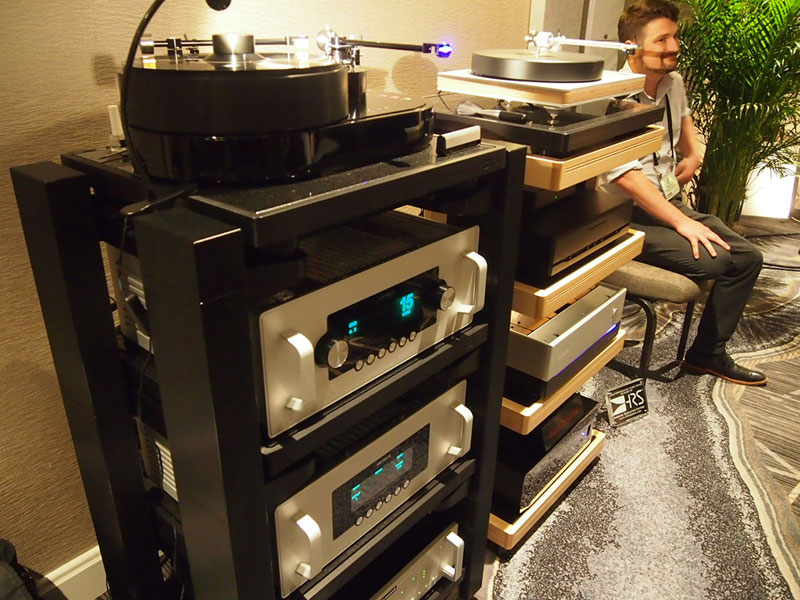 Musical Surroundings and The Audio Alternative were together with Vandersteen Model Seven MkII and a new subwoofer. Two turntables were shown, an AMG V12 Turbo, and Clearaudio Performance DC wood. Electronics were Audio Research, cables by AudioQuest, and racks by Harmonic Resolution Systems.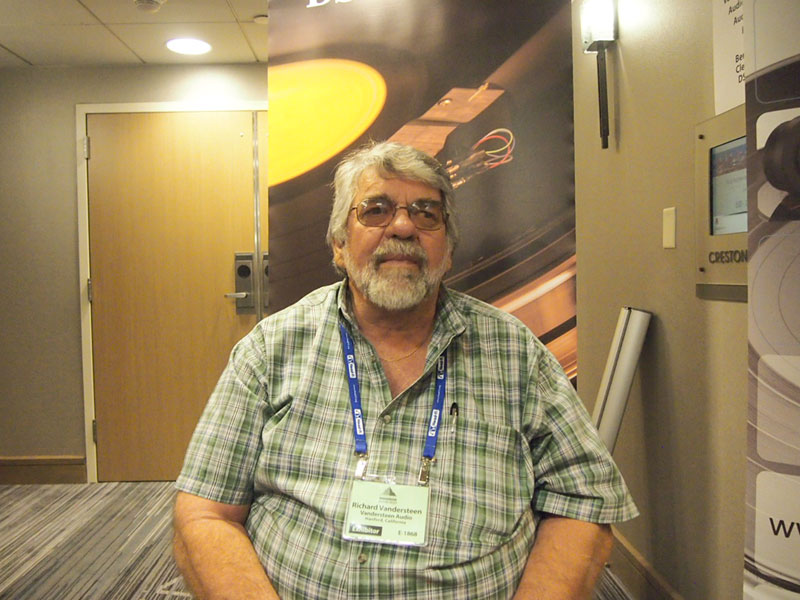 Richard Vandersteen.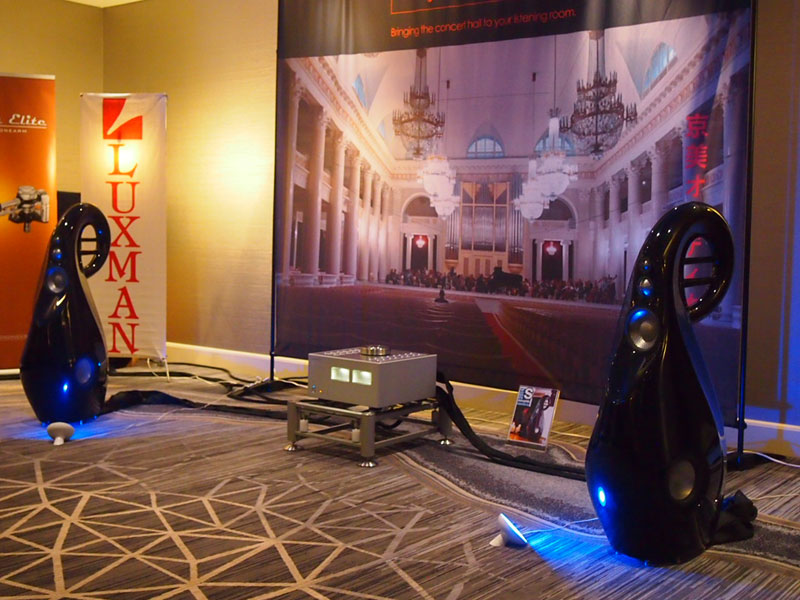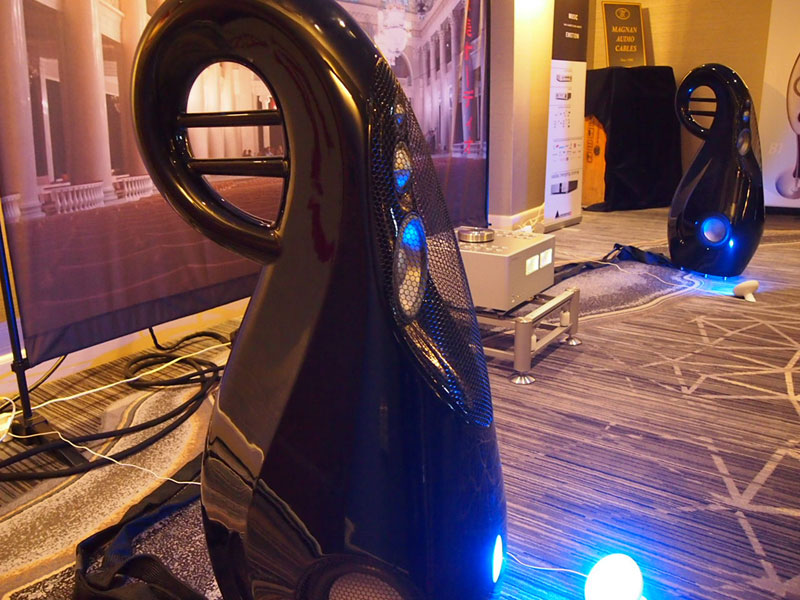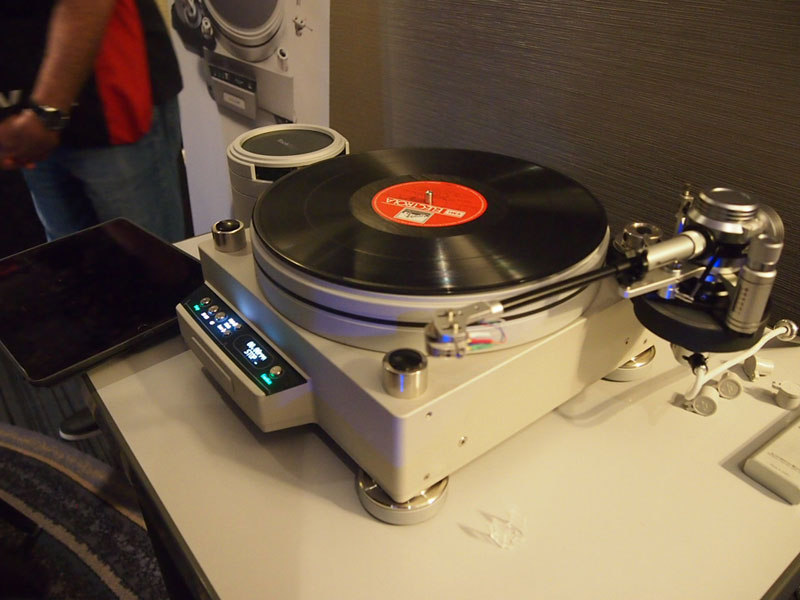 As usual, Philip O'Hanlon's On a Higher Note room sounded amazing. Featured were Kyomi Audio, Graham Engingeering/TechDAS, Magnan Cables, Lusman, and Vivid Audio.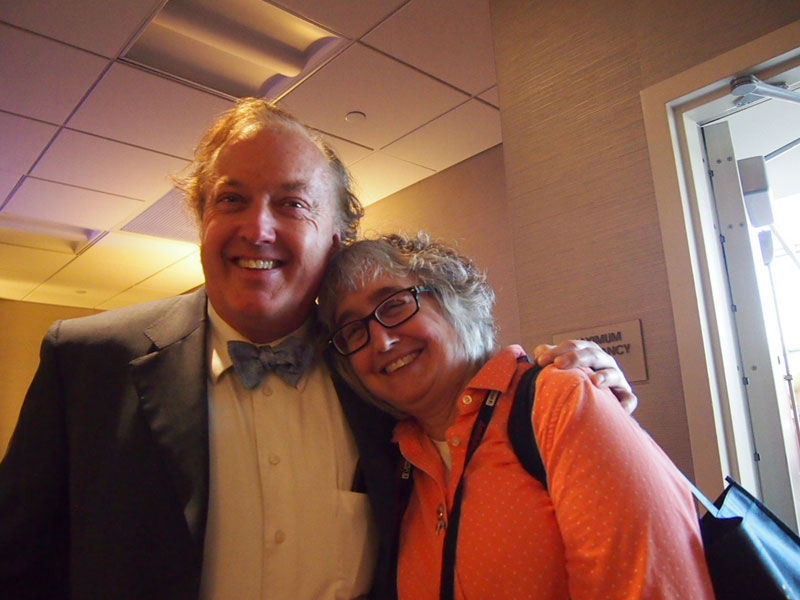 Philip and Carol catch up.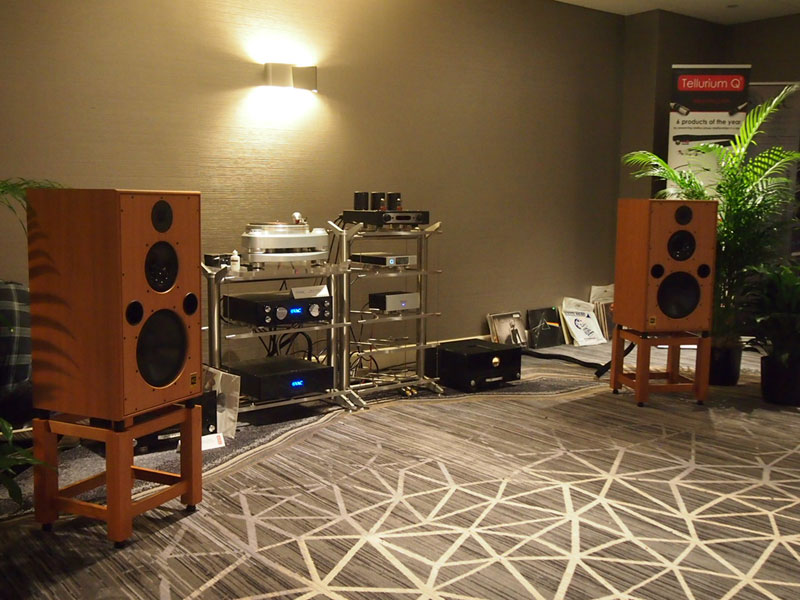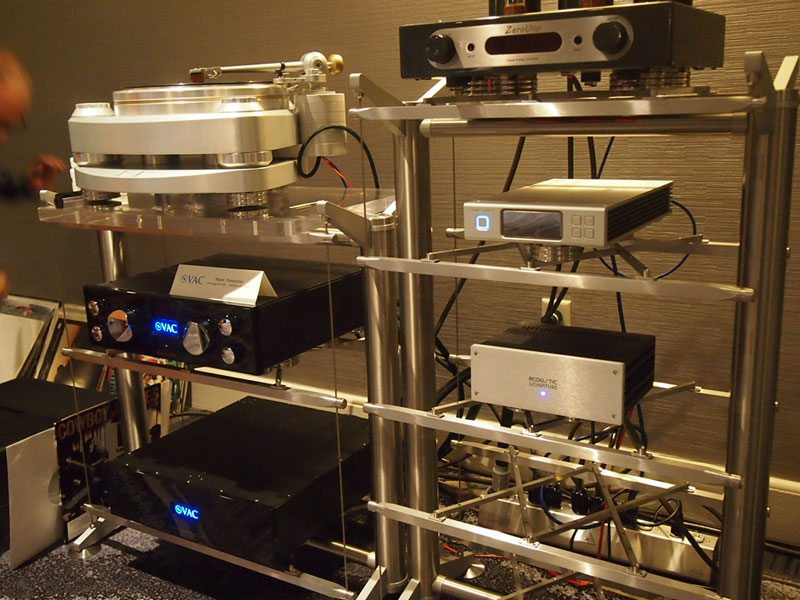 Valve Amplification Company (VAC) and Fidelis A/V.
Zu Audio and Peachtree, this room sounded great. Lots of enthusiasm from both companies. Standout Room Winner.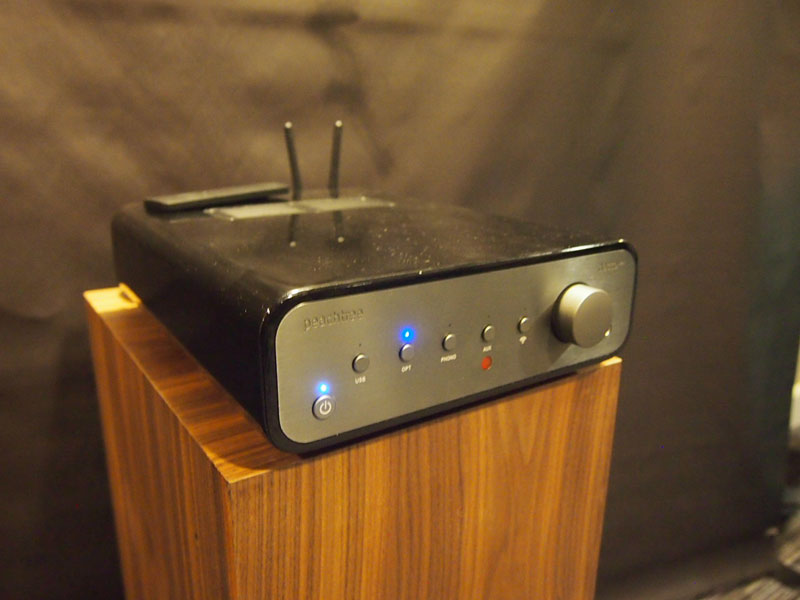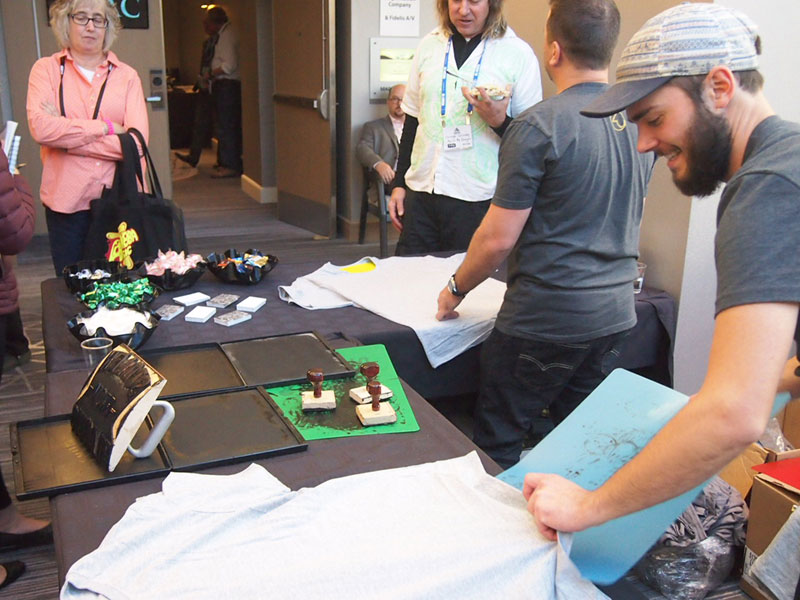 Zu were making "Stolen from Zu Audio" t-shirts. Carol just looks sad because they didn't have her size.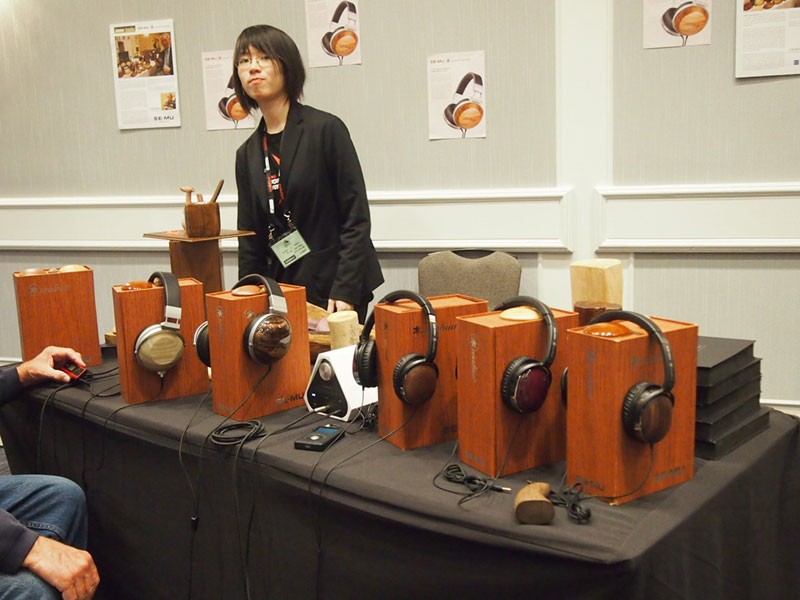 Part of the CanJam was inside the hotel. Featured were Acoustic Research, AmpsandSound, Aqua-Acoustic Quality, AudioQuest, Brimar Audio Labs, CEntrance, Comply, DanaCable, Darin Fong Audio, E-MU Systems, Final managed by S'Next Co., Gingko Audio, Santa Cruz Audio, Sonic Studio, Stymax International, Voxx Accessories, and Wells Audio.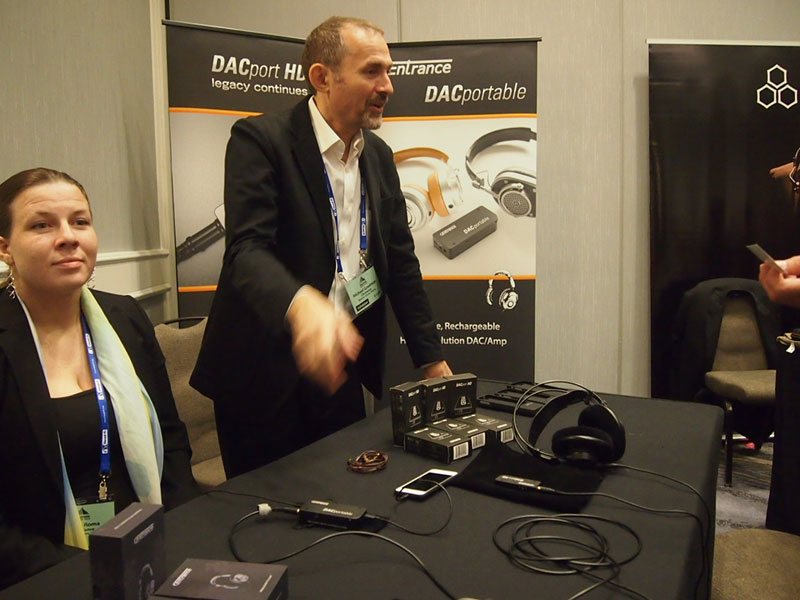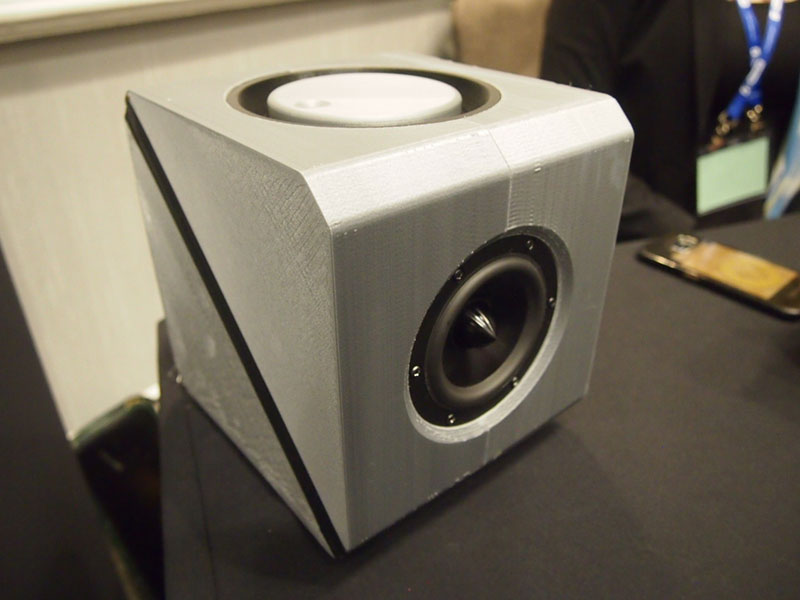 Michael Goodman of Centrance. They have a new product. This speaker can be used individually, or joined together so your music can follow you through your house! Super cool! Prototype is 3D printed.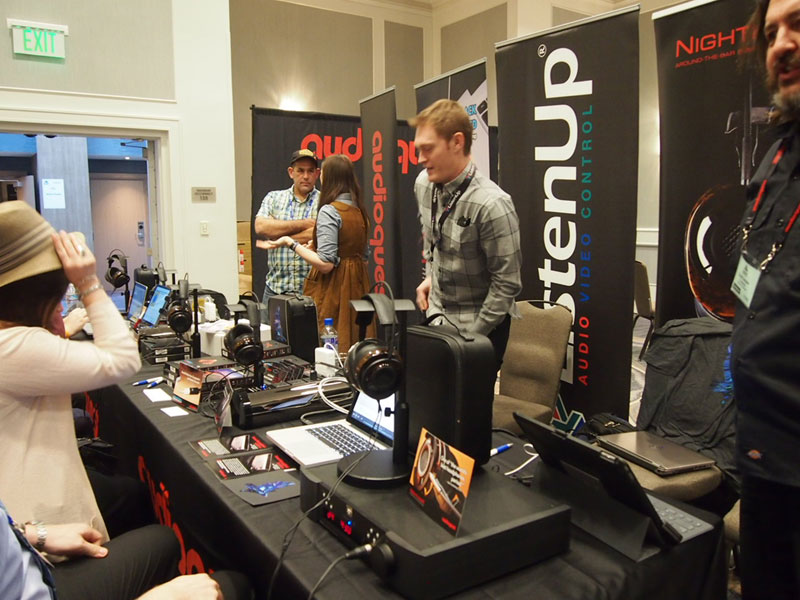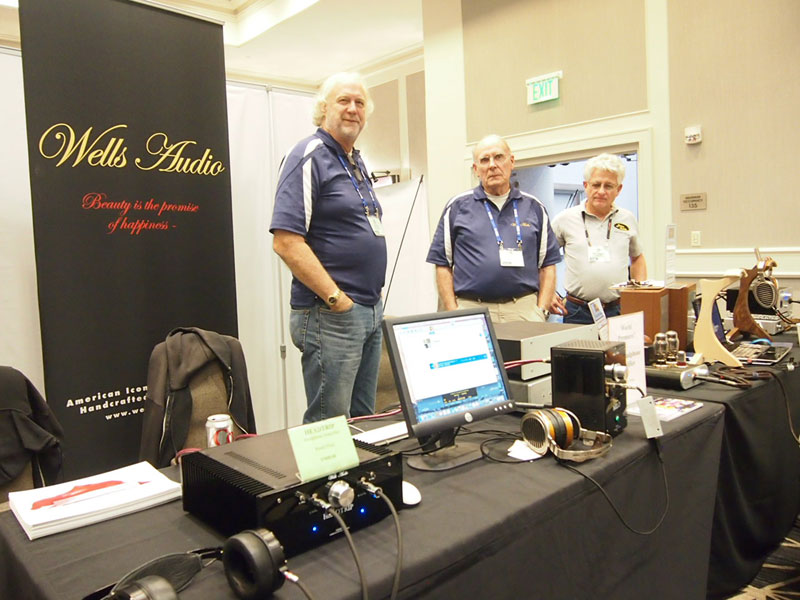 More shots of CanJam.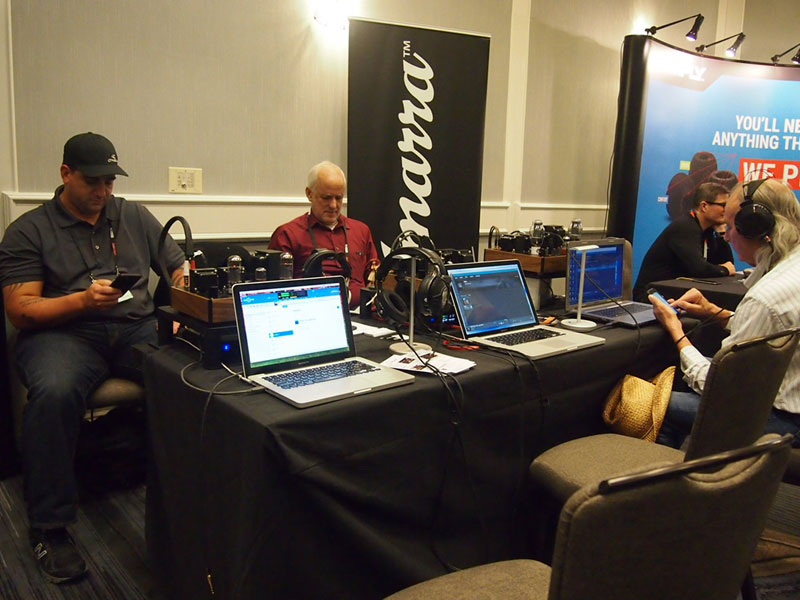 Sonic Studio Amarra with ampandsound.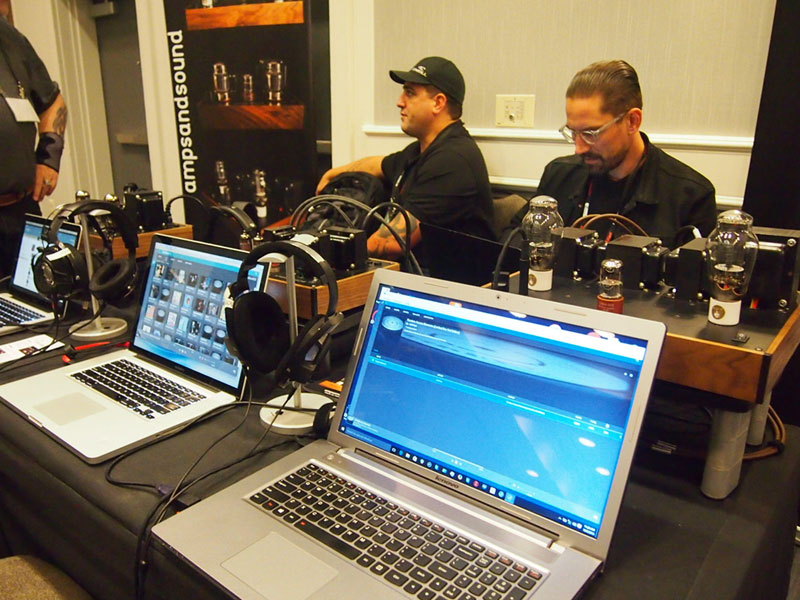 New Amarra is to be out soon... no longer tied to iTunes and works on either a Mac or PC. More ampandsound.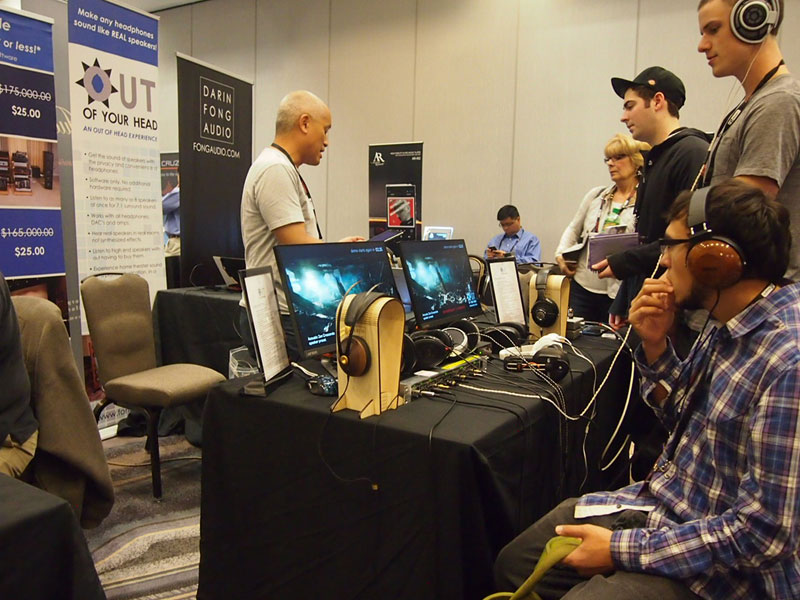 There were more CanJam exhibits outside.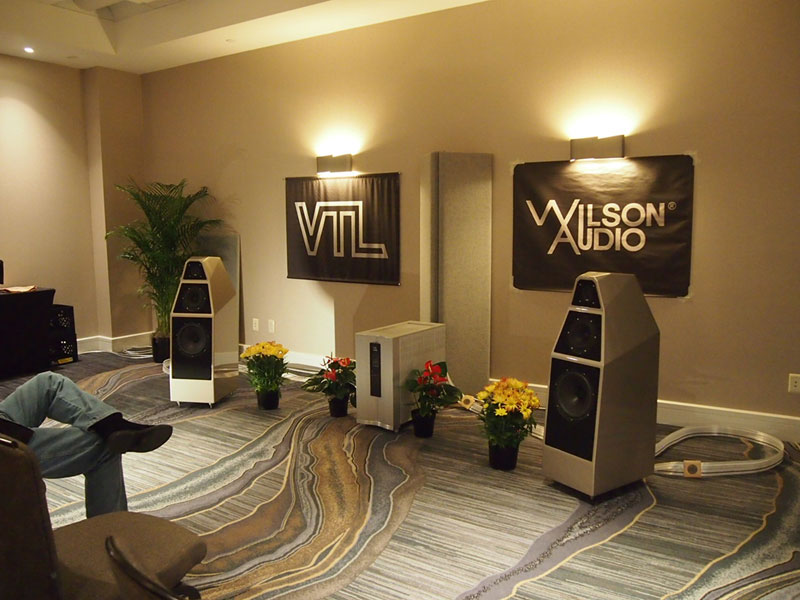 VTL and Wilson Audio.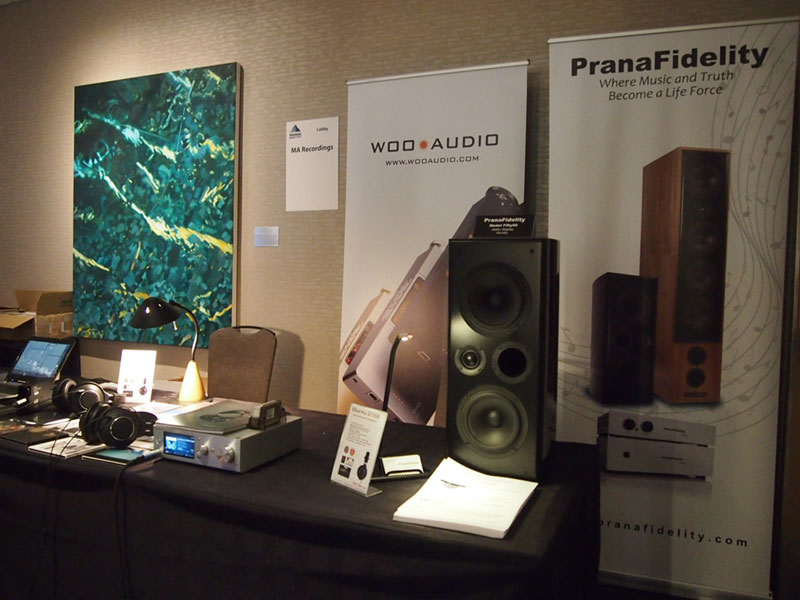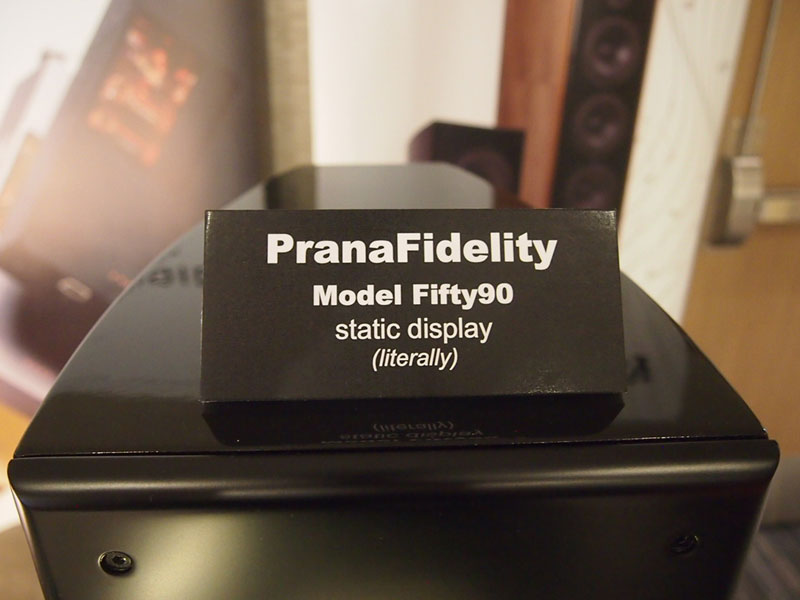 Steve Norber of Prana Fidelity had the best sense of humor! He had a static display, so Dave mentioned it would be funny if it was actually a static display. If you put your ear close to the speaker you heard actual static. Hidden away was an amp and an FM receiver tuned between stations. Love it!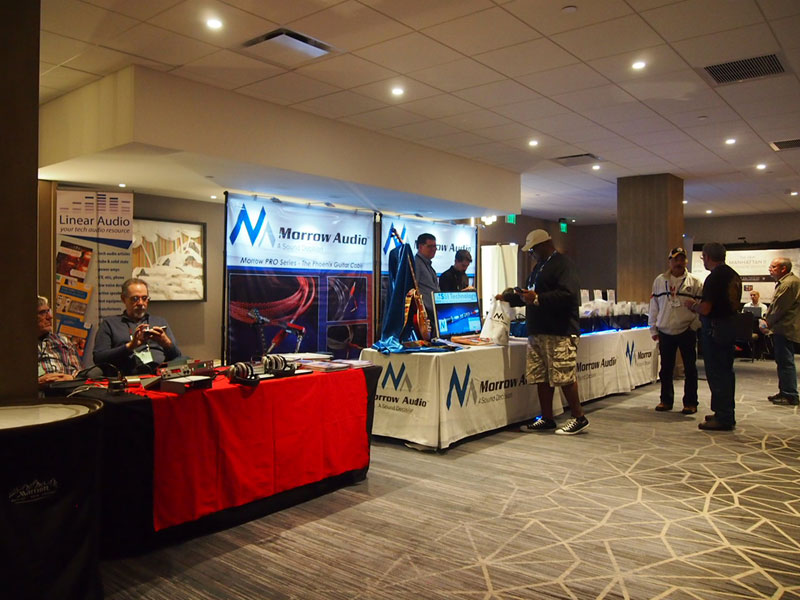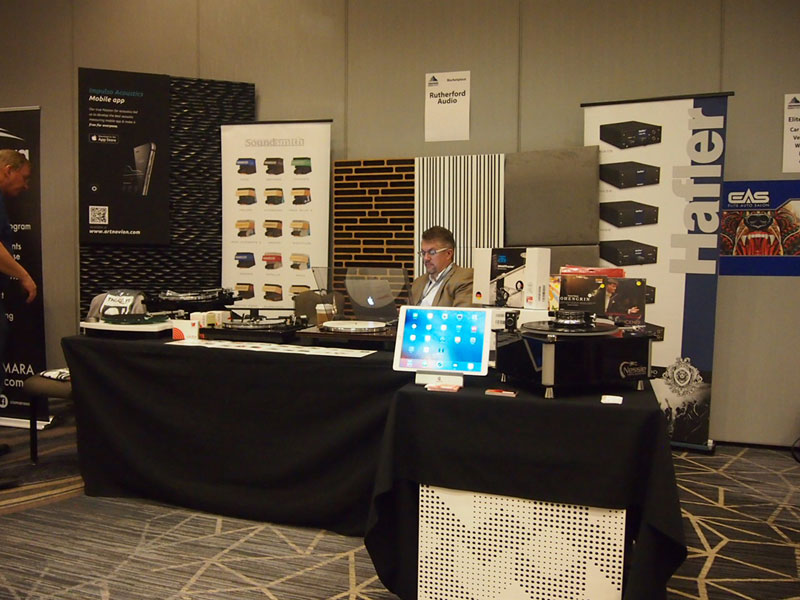 Some of the displays in the Marketplace.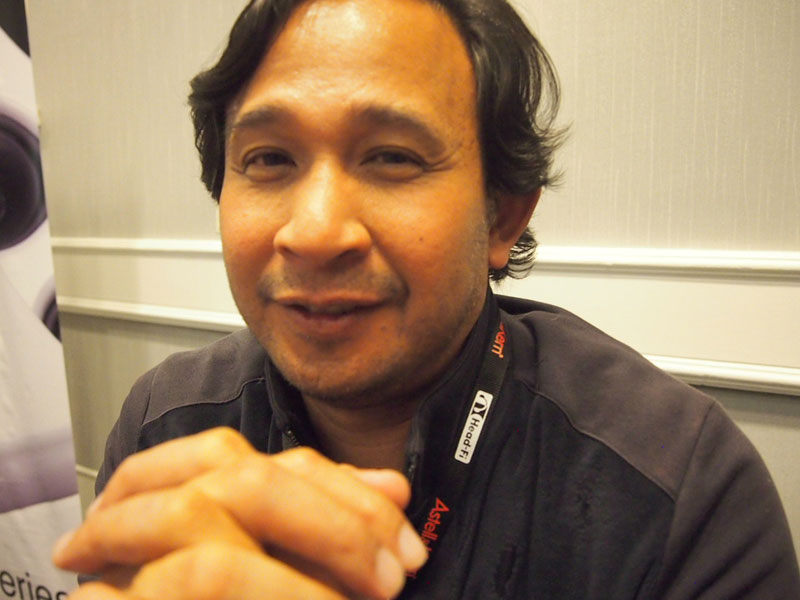 Arnold Martinez of Tweak Studio.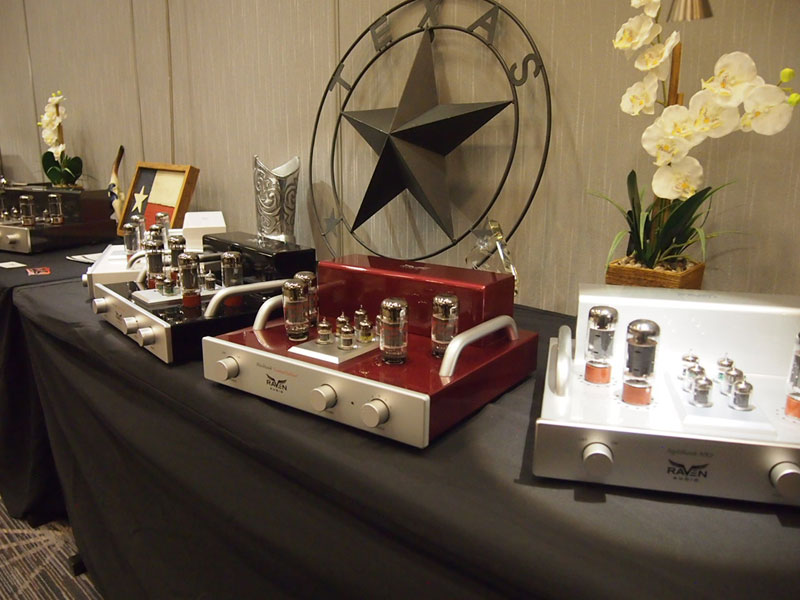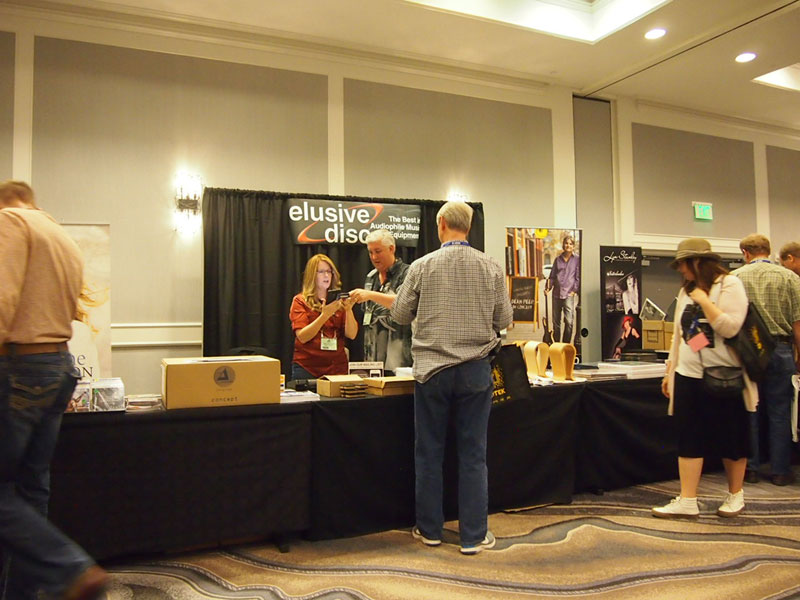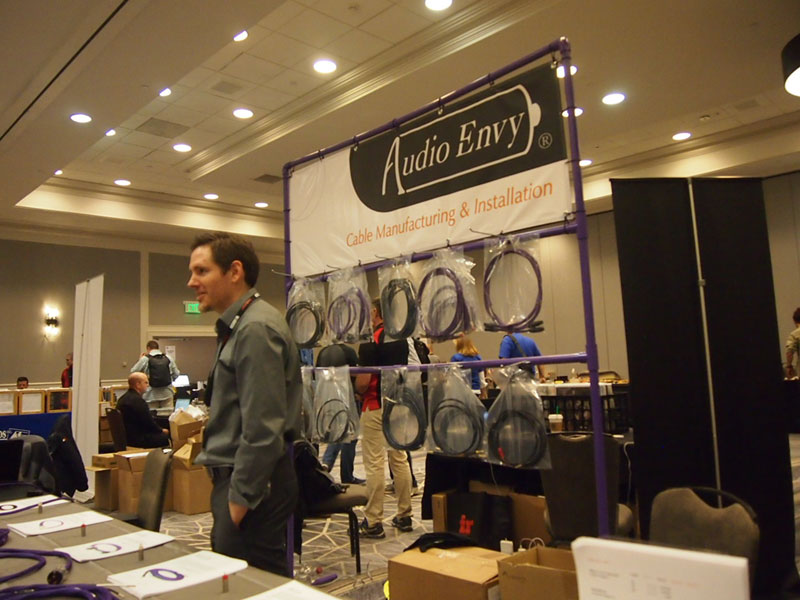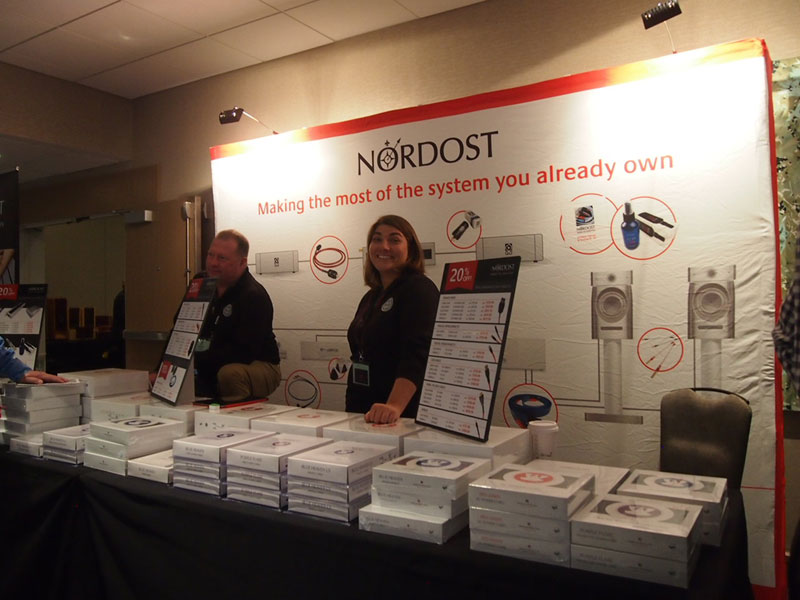 More exhibits in the Marketplace.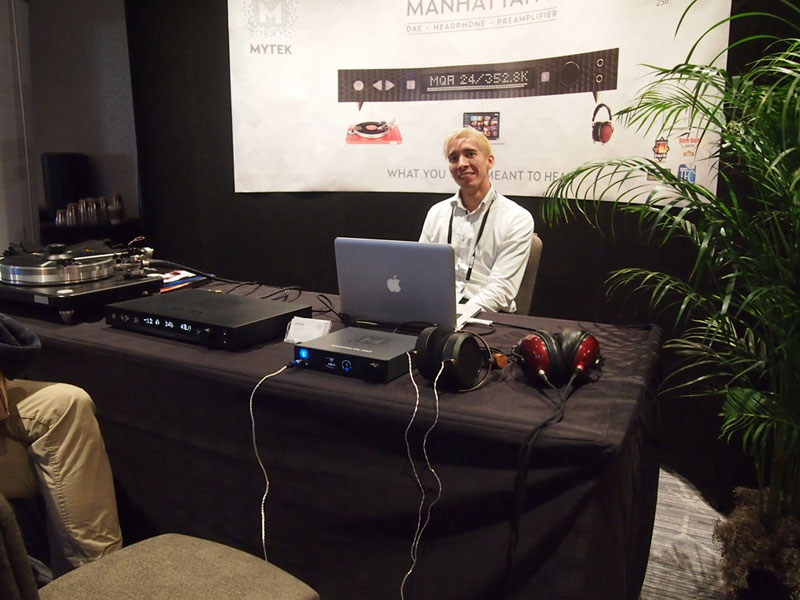 Chebon Littlefield of Mytek.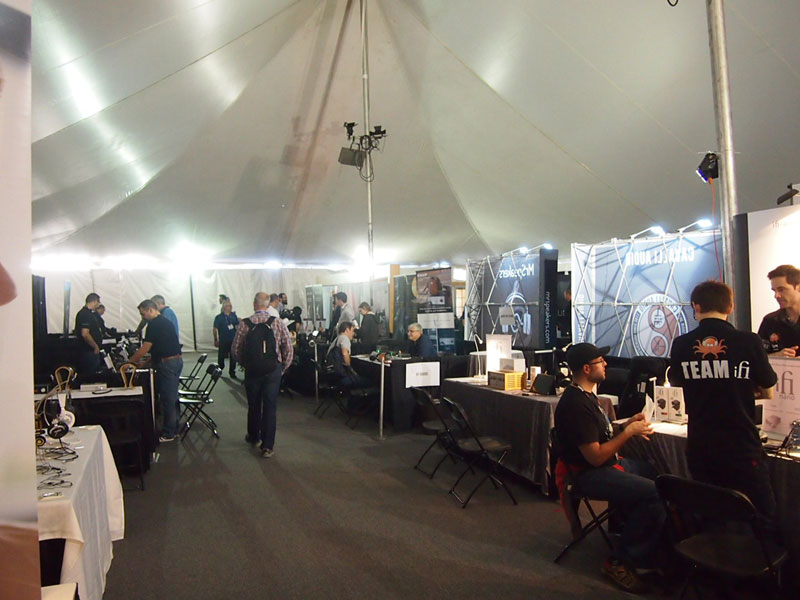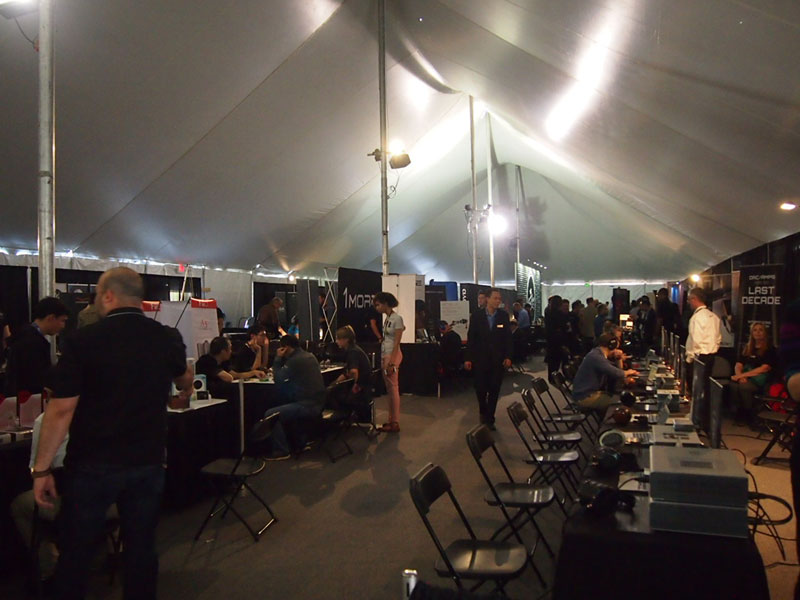 Due to constraints in the hotel, CanJam was mostly outside in a tent. It was close to the hotel, and aside from a few struggles, seemed to be a good venue.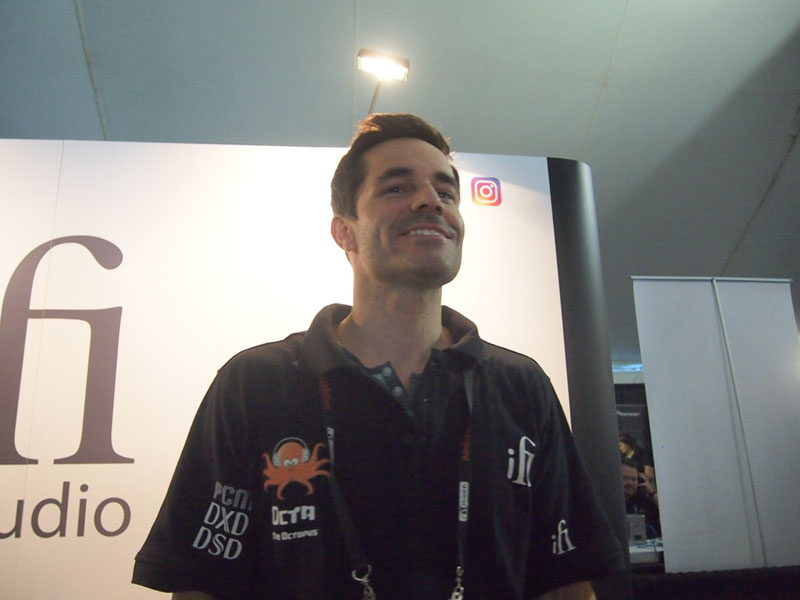 Tyler from iFi Audio.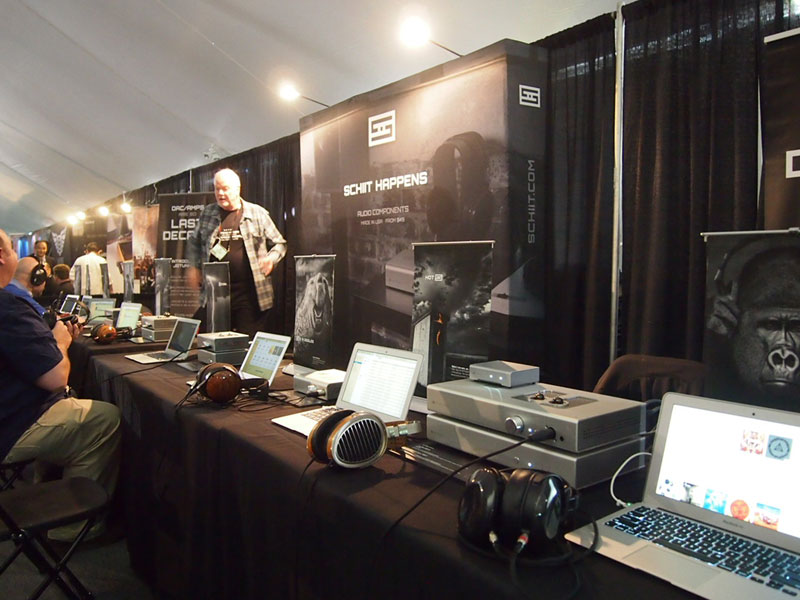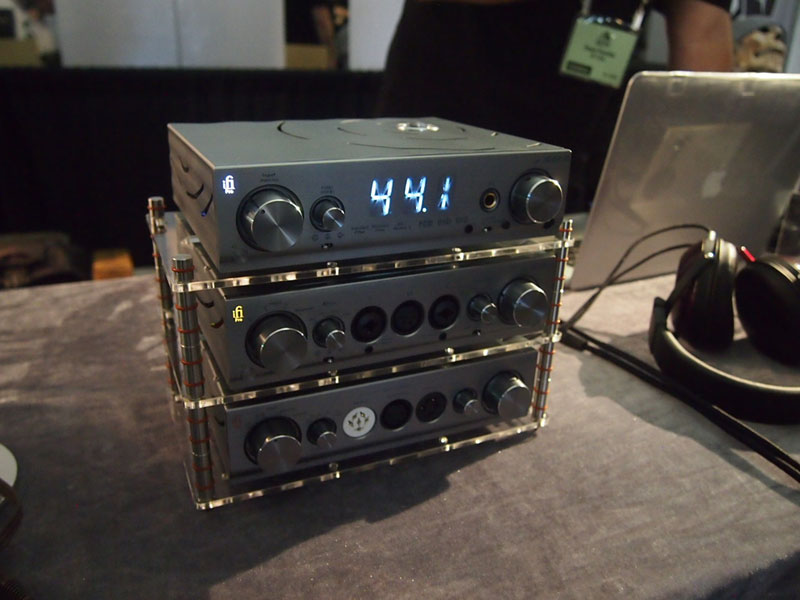 More views of CanJam, including Schiit Audio.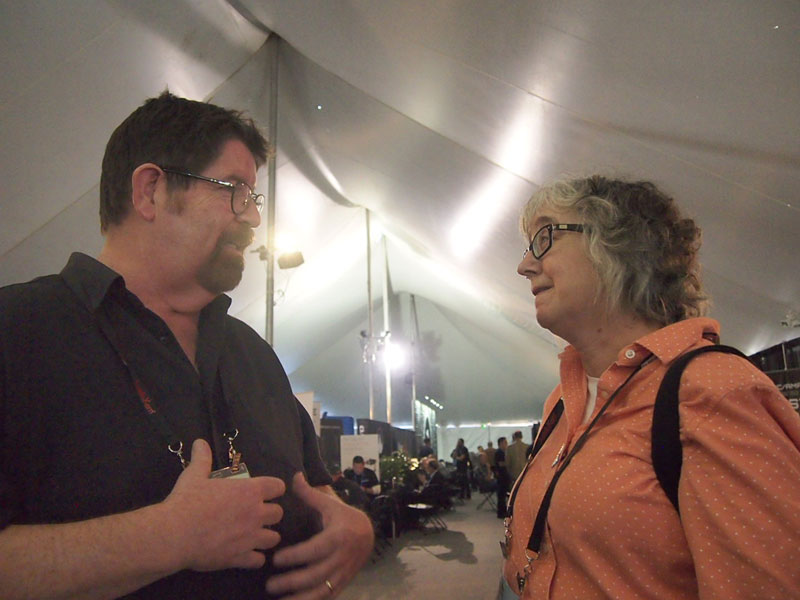 Andrew Reagan of Jerry Harvey Audio and Carol. Shh, they were discussing politics!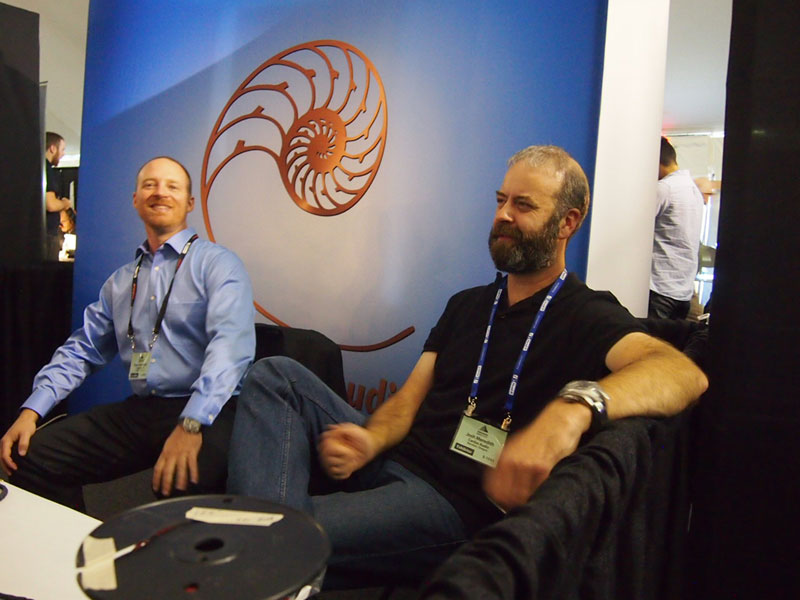 Cardas Audio's Josh Meredith.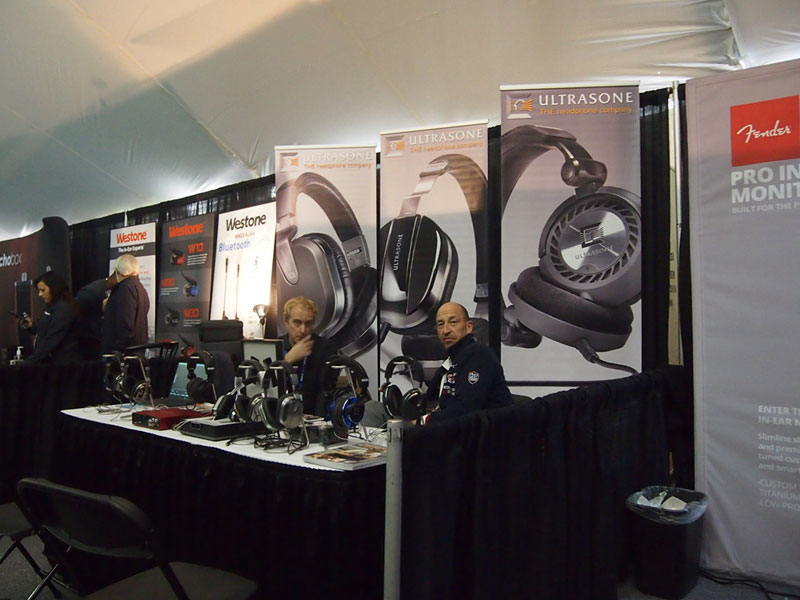 Ultrasone Audio.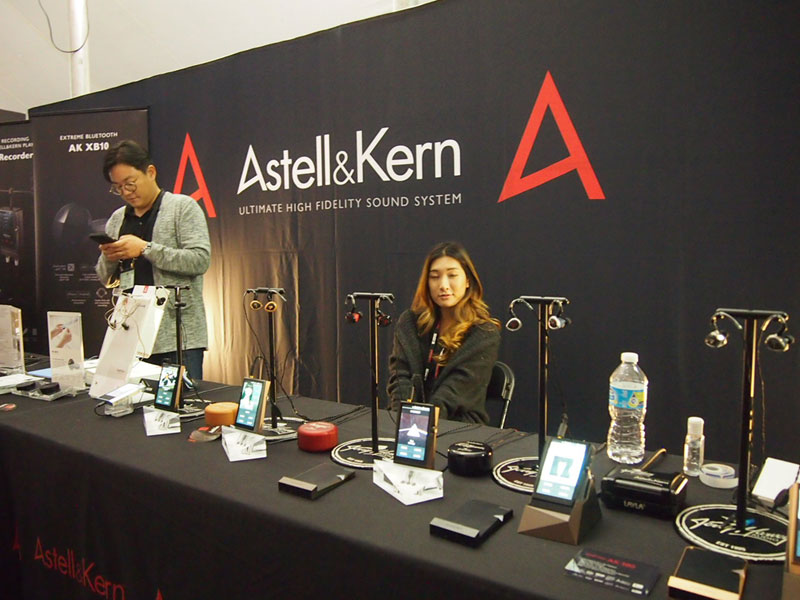 Astell & Kern.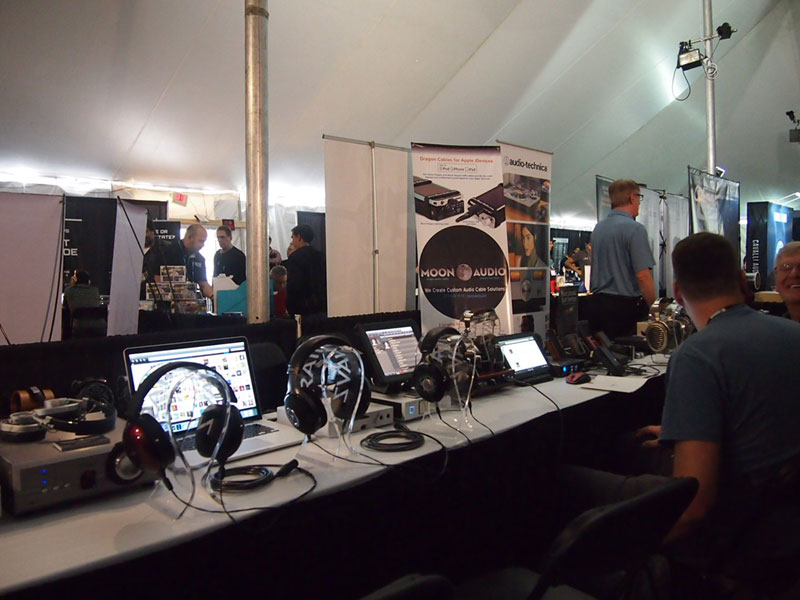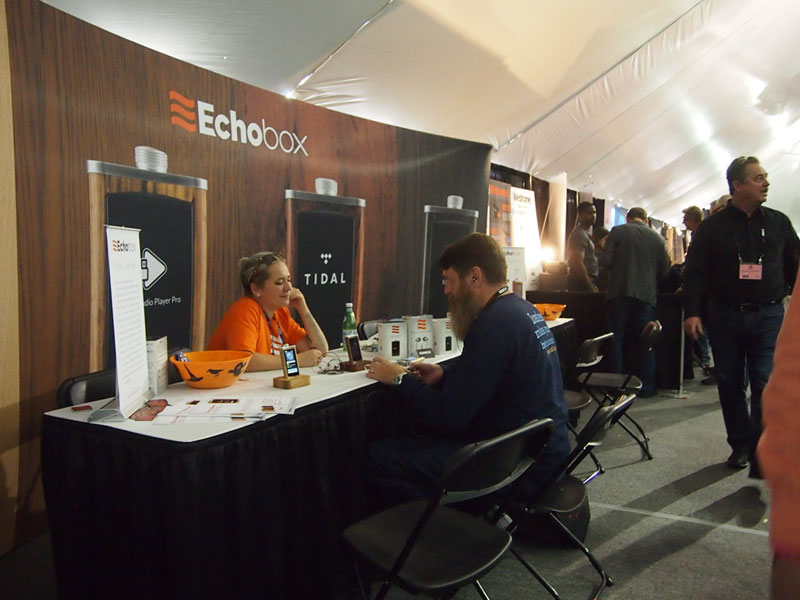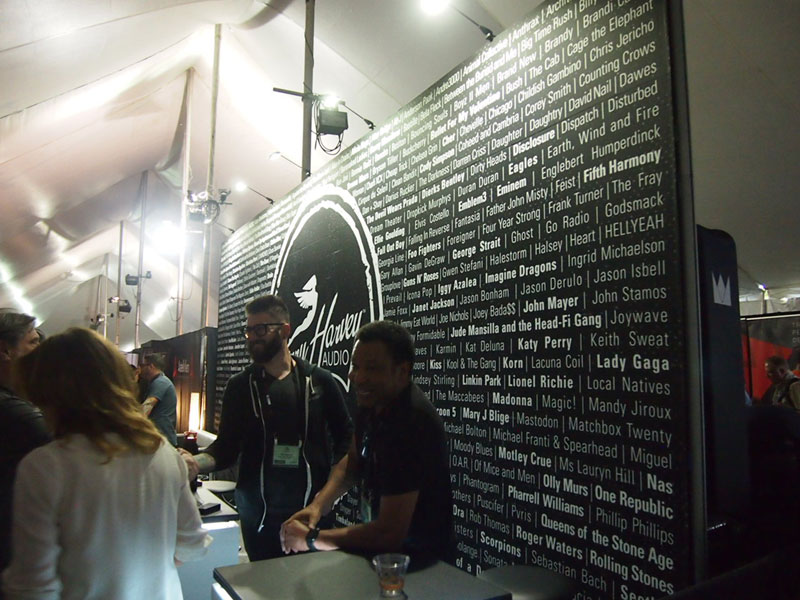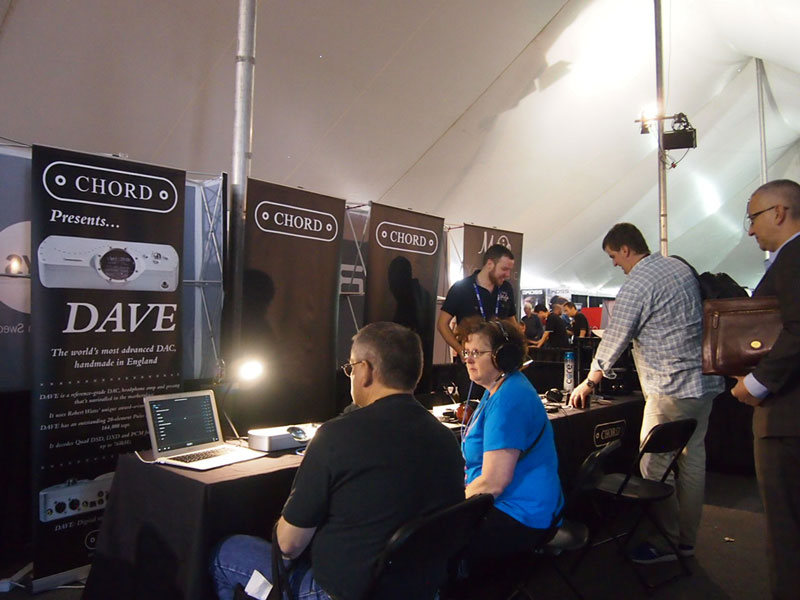 Even more CanJam.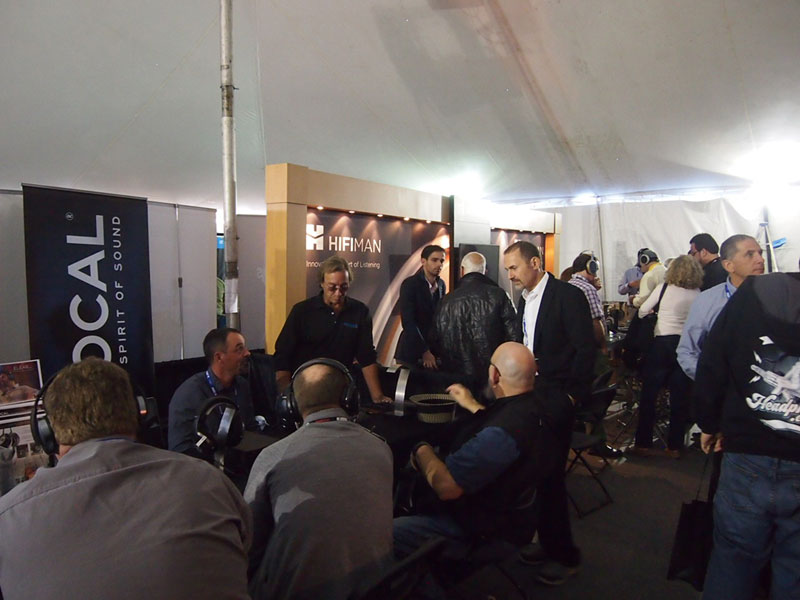 Focal headphones. Standout 'Room' Winner.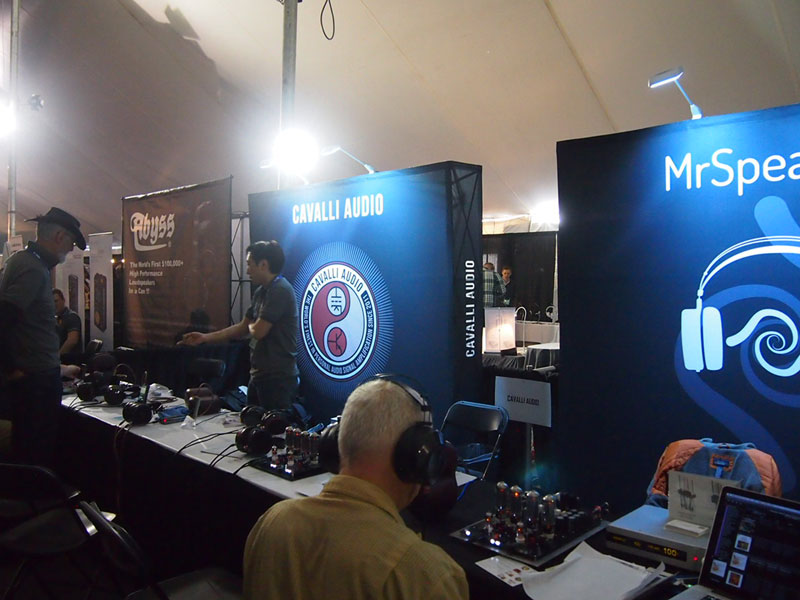 Cavalli Audio and Mr. Speakers.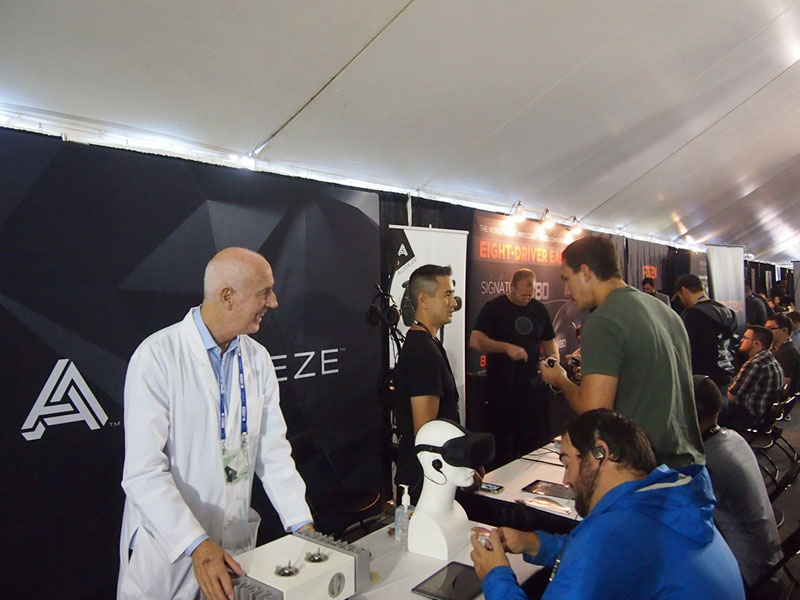 Audeze.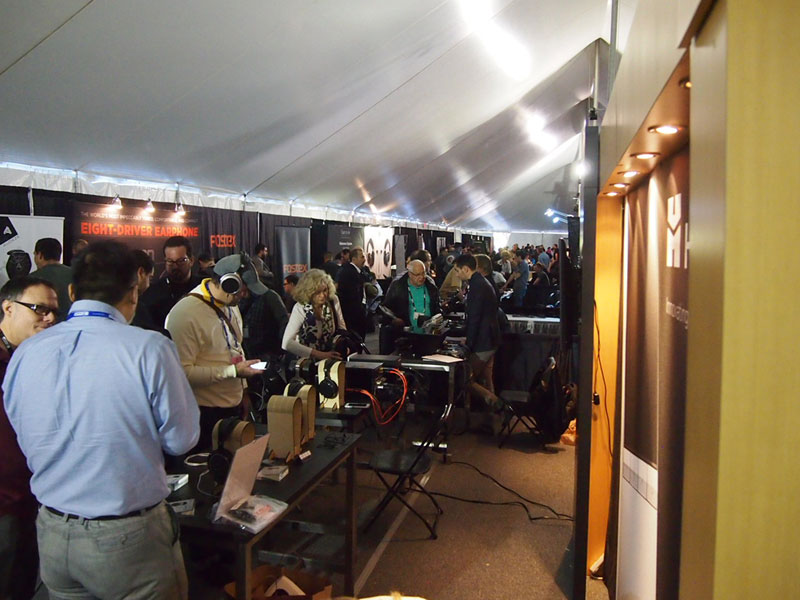 CanJam was crowded!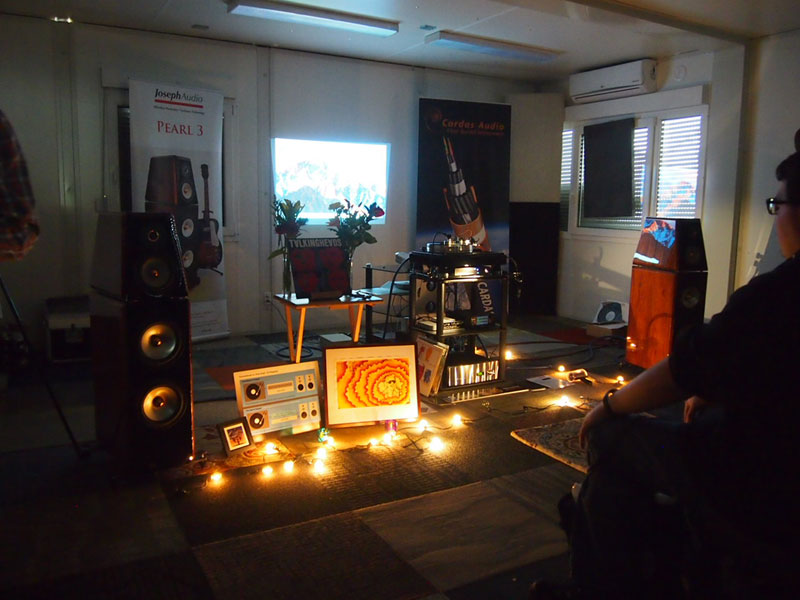 LP Classic Album Sundays... way cool. Good times.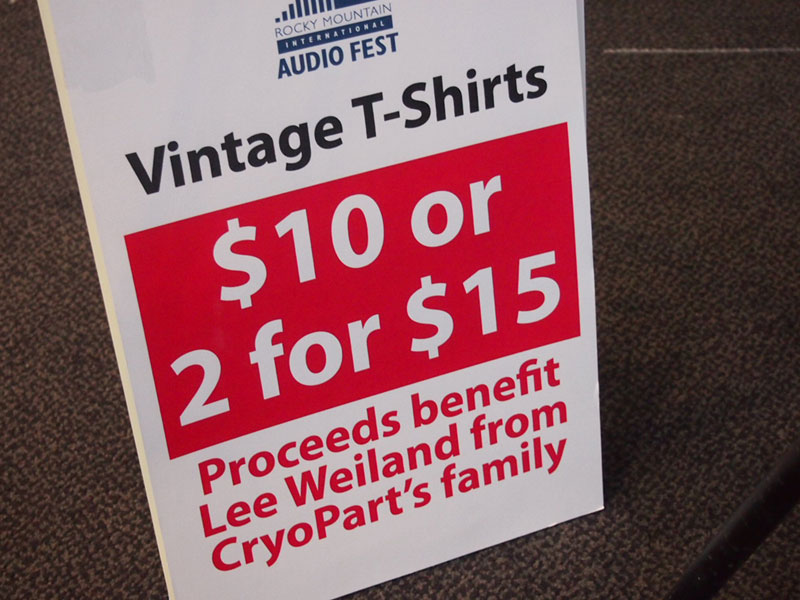 Sadly they sold out of the vintage t-shirts before we could get one. Nice to see Lee Weiland's name.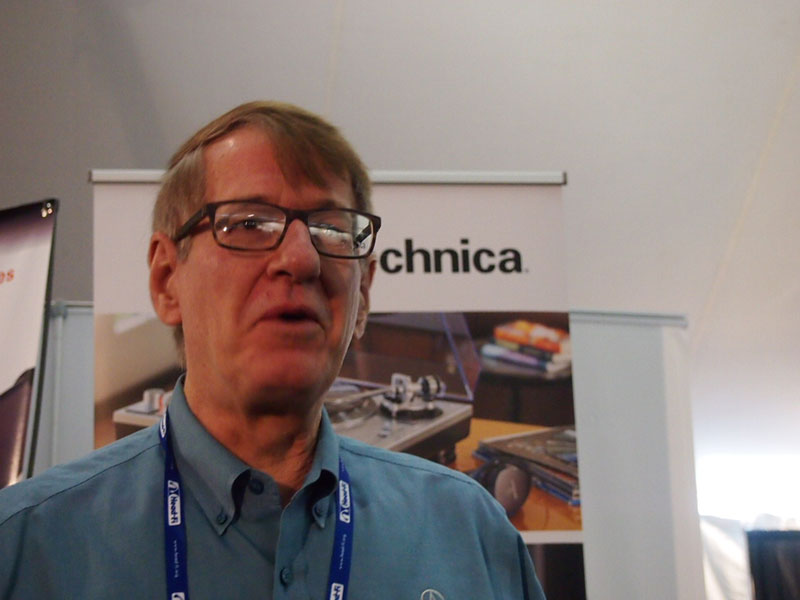 Frank Doris.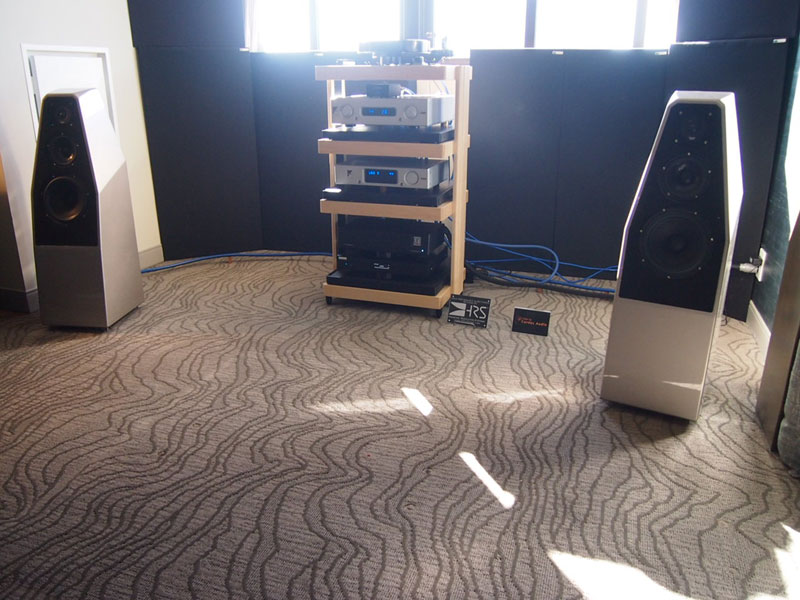 Crescendo Fine Audio with Ayre Acoustics, Wilson Audio, Brinkmann, Shunyata Research, Cardas Cable.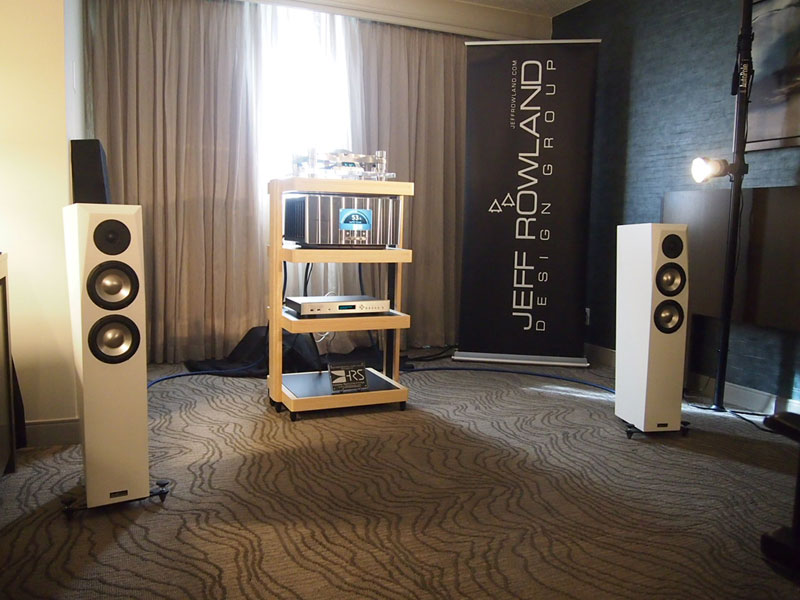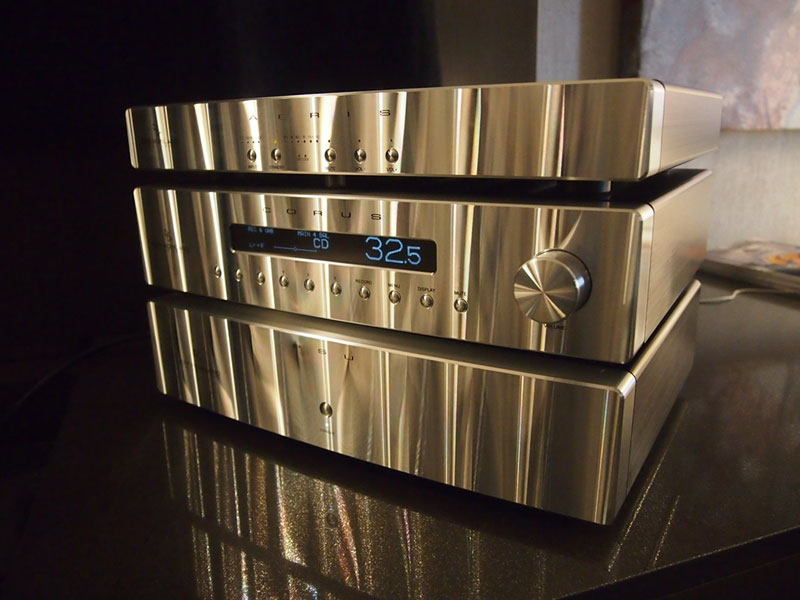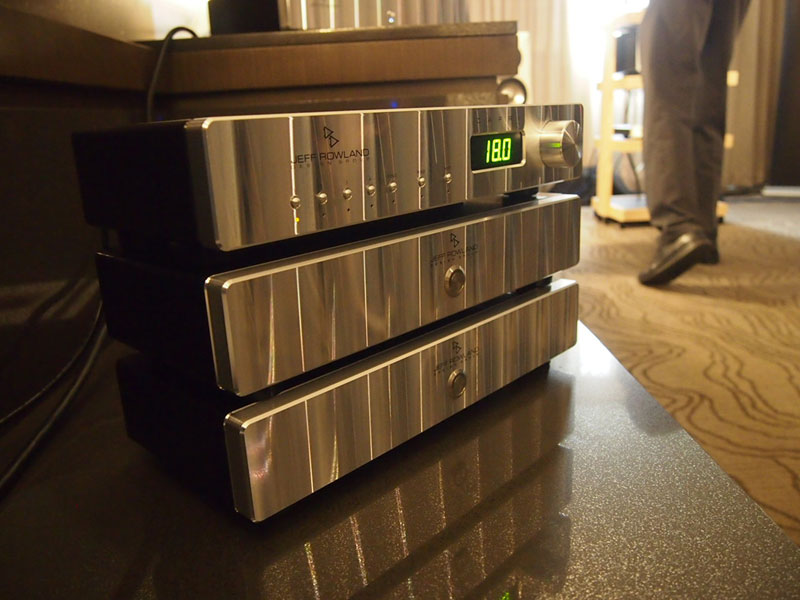 Jeff Rowland Design Group. Standout Room Winner.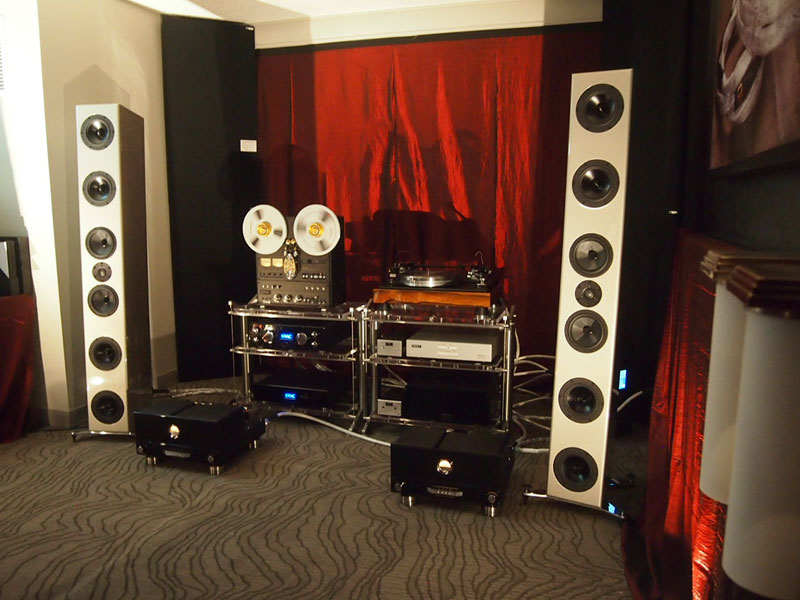 Skogrand and Von Schweikert, one more time. This room sounded really good. Standout Room Winner.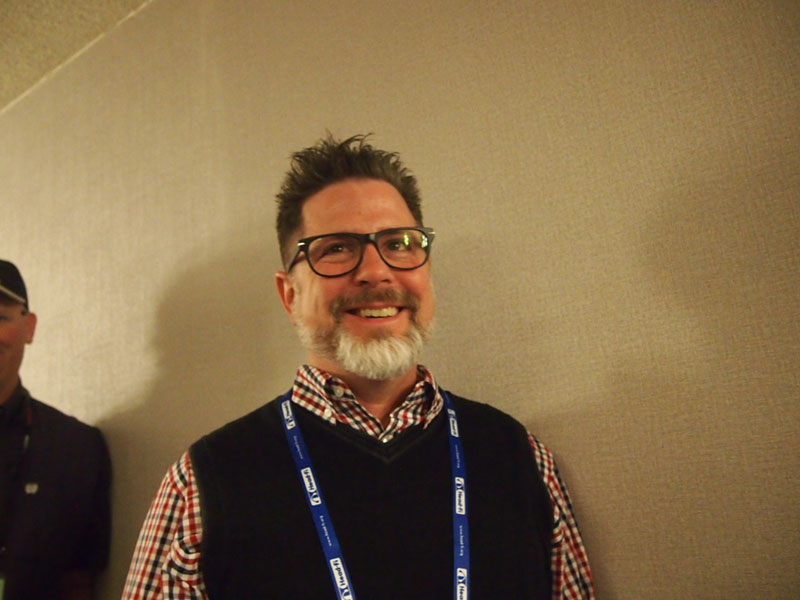 Damon Von Schweikert.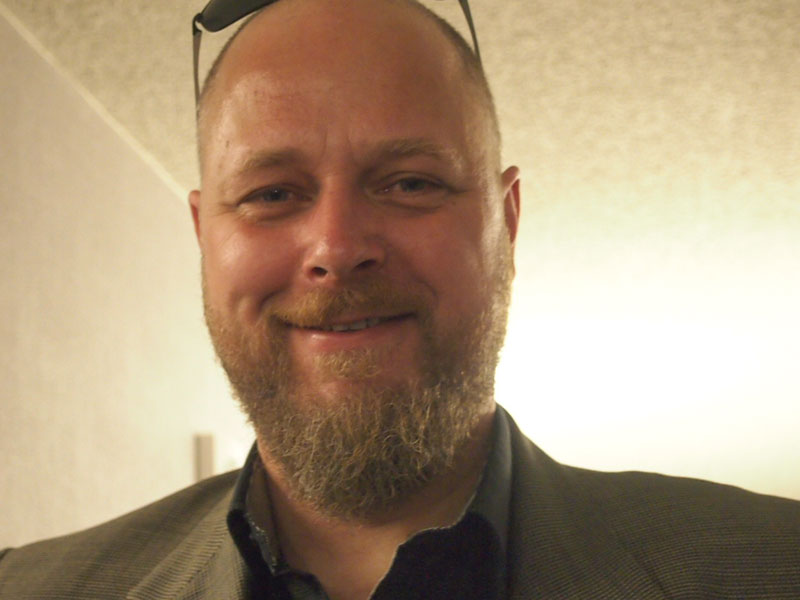 Knut Skogrand.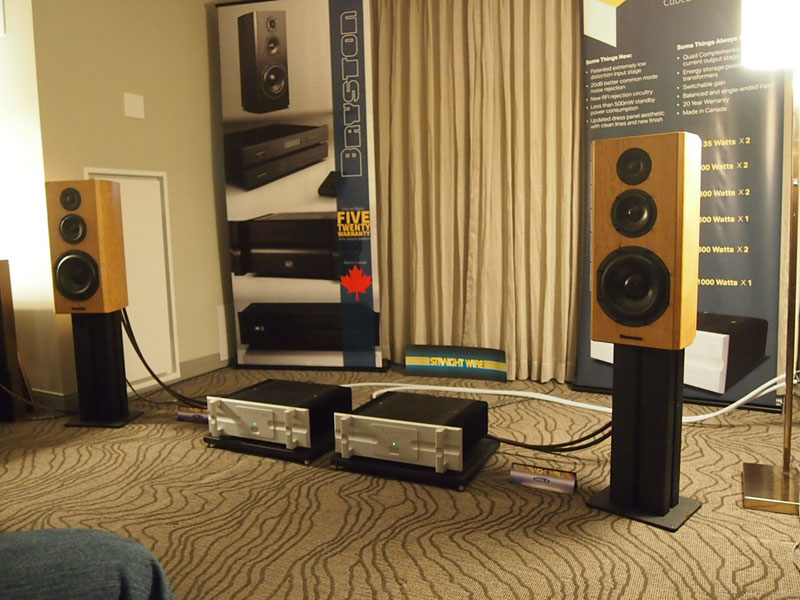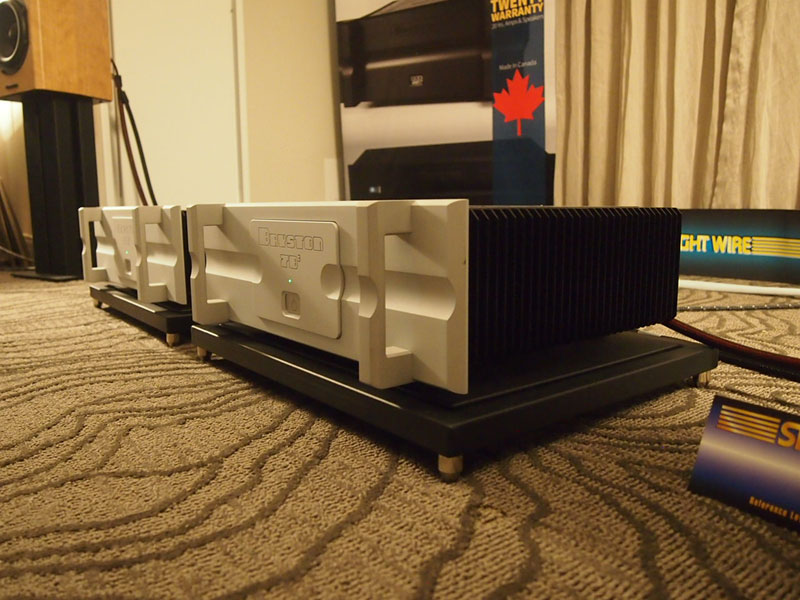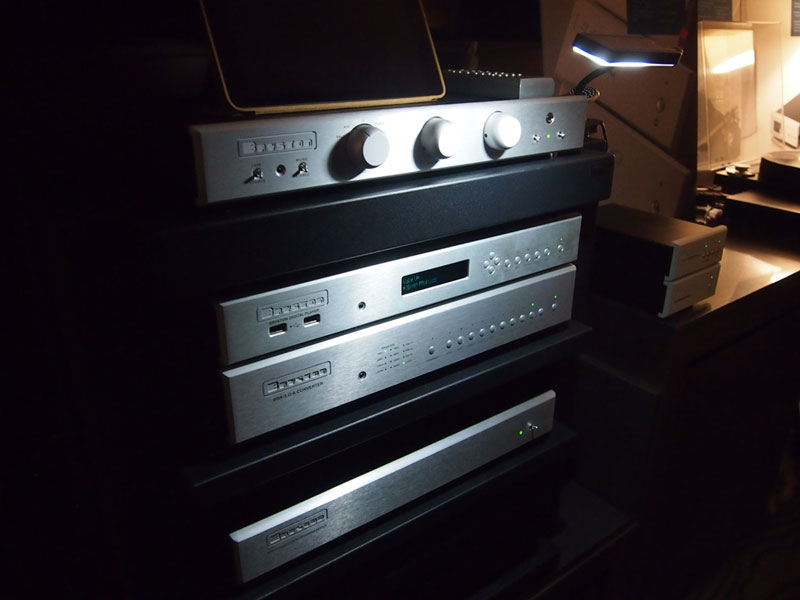 Straight Wire and Bryston Limited.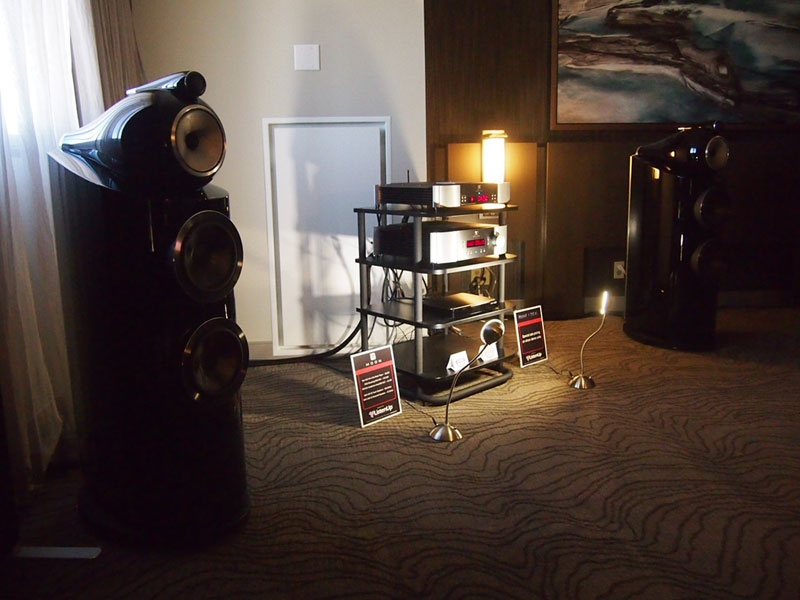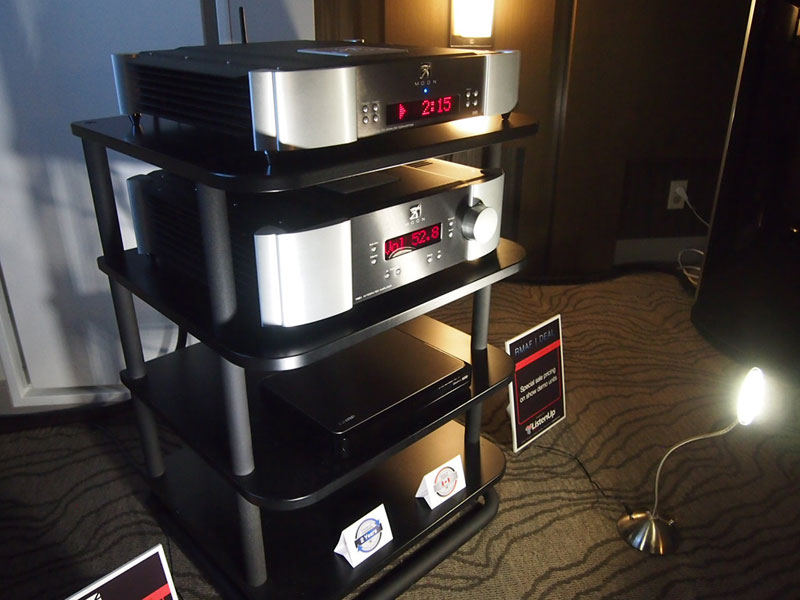 Moon by Simaudio and AudioQuest.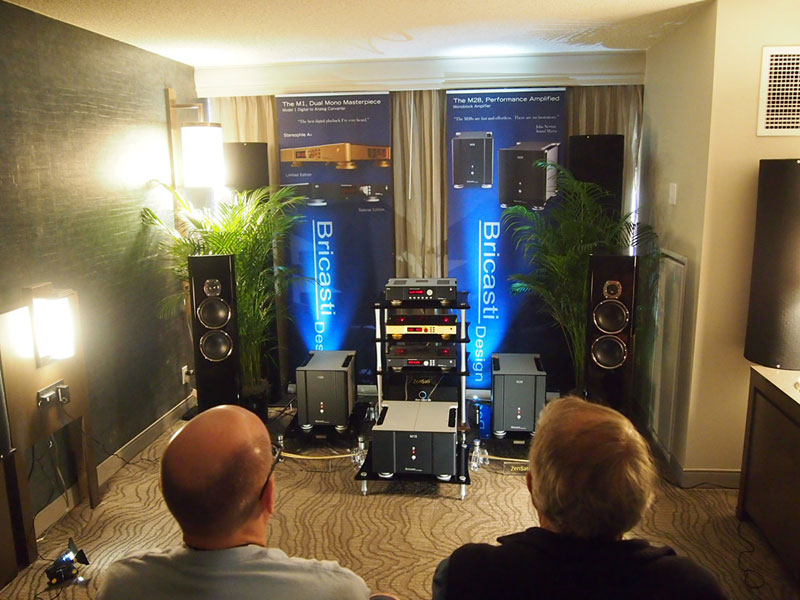 Bricasti Design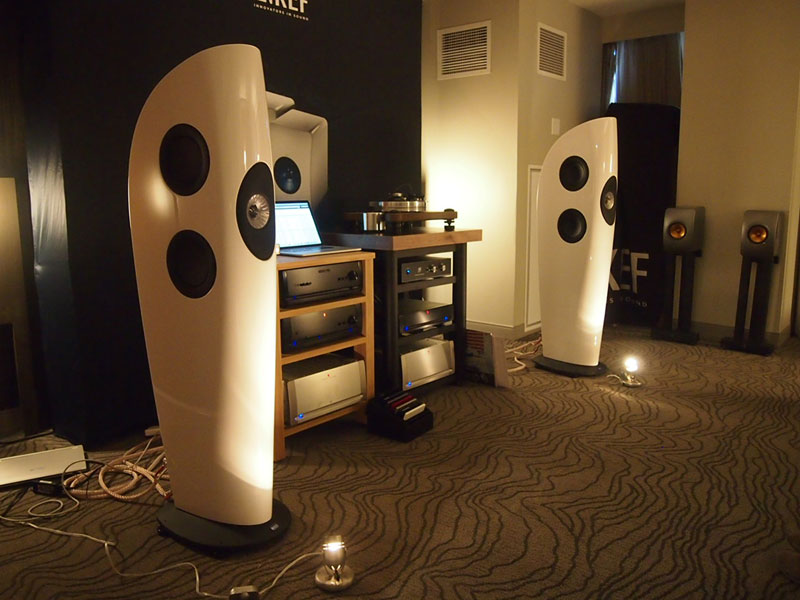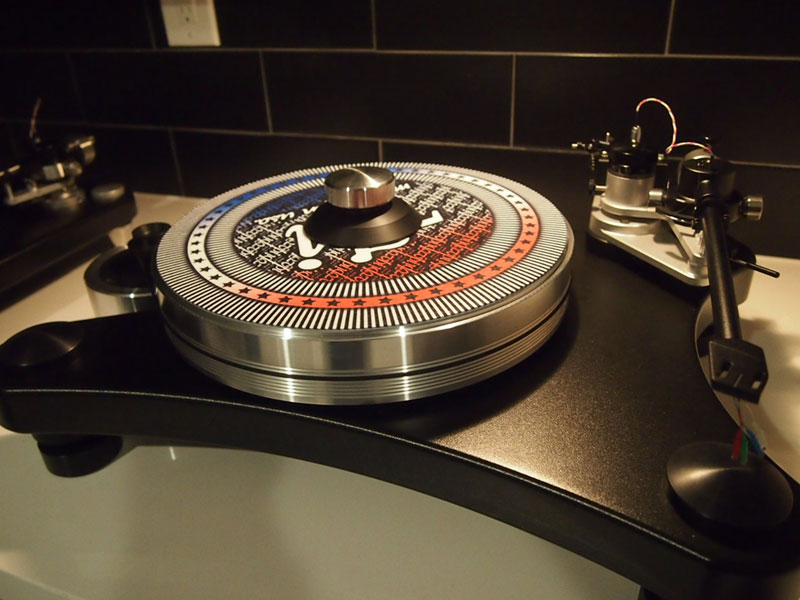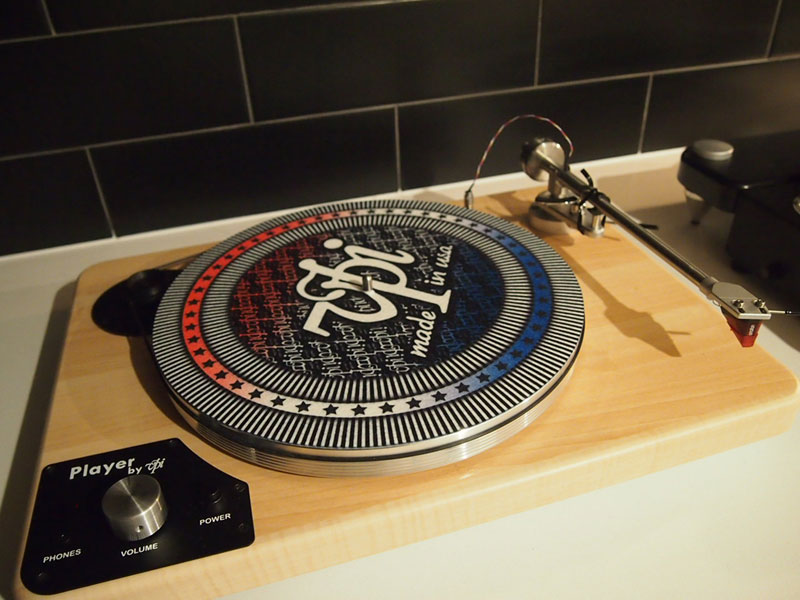 Fort Collins Audio with KEF, Parasound, Ortofon, Grace Design, Kimber Kable, VPI Industries, and Quicksilver Audio.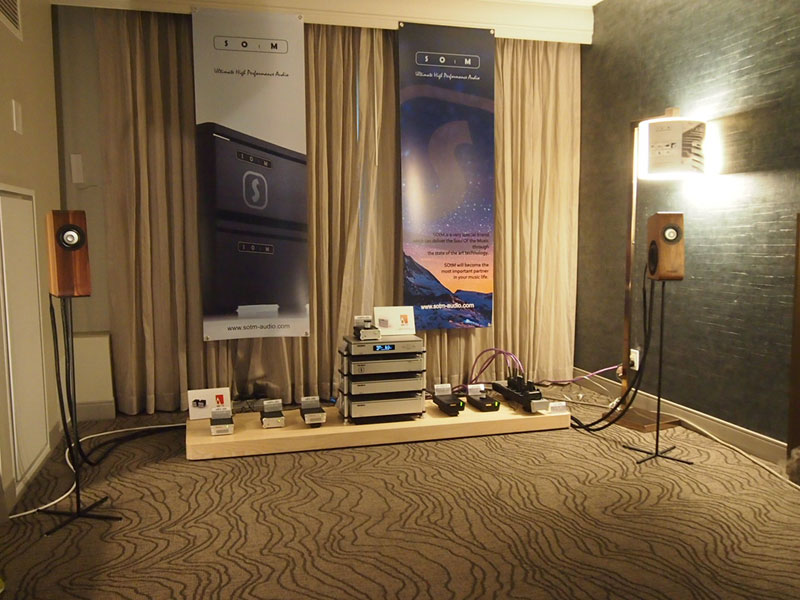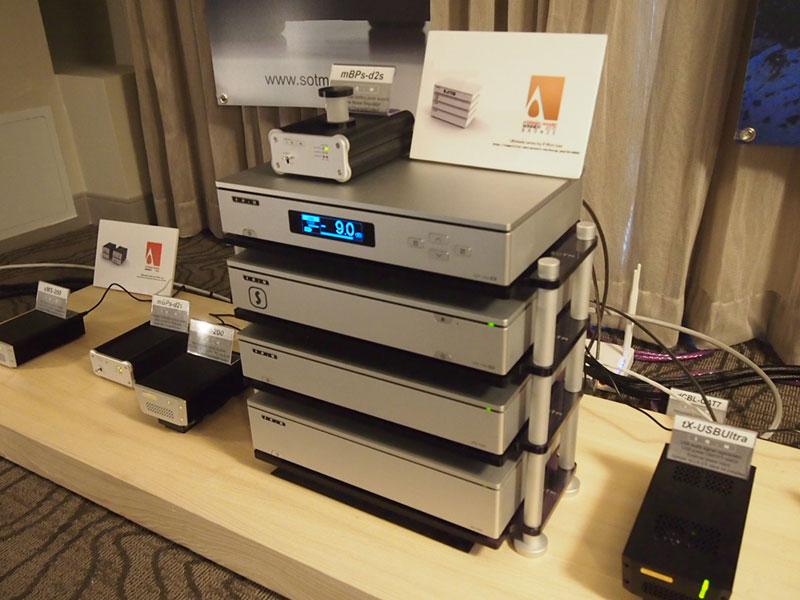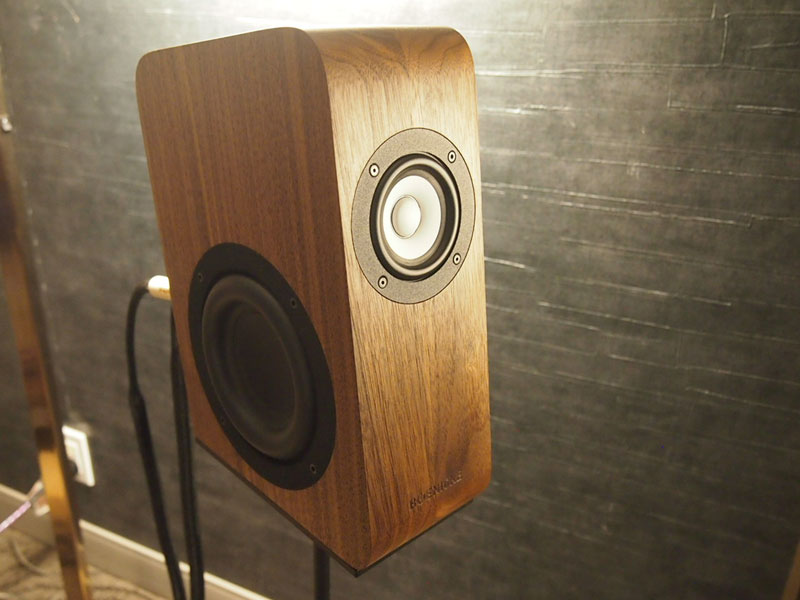 SOtM and Boenicke Audio.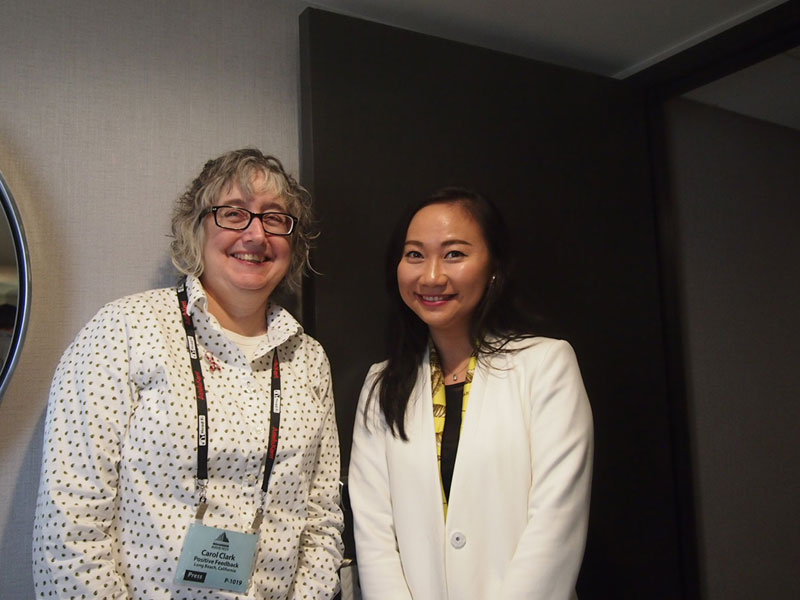 Carol with Summer Yin of Auralic.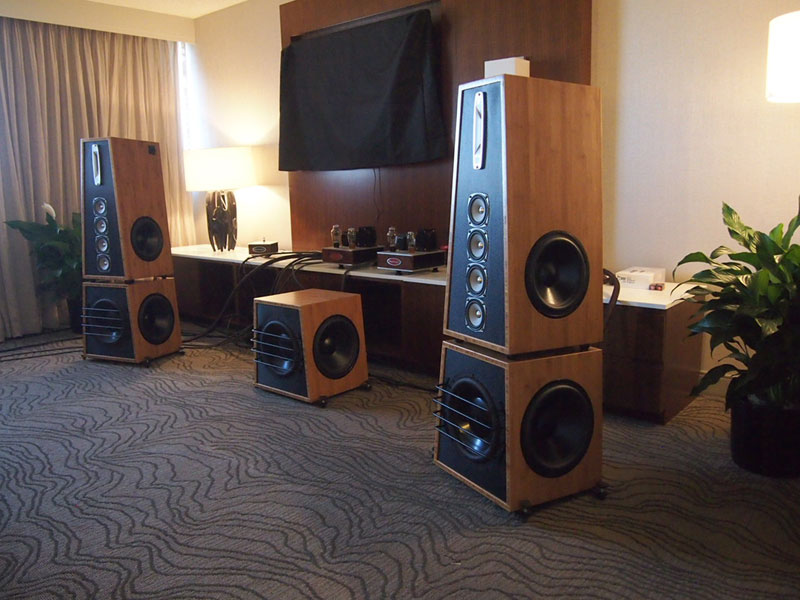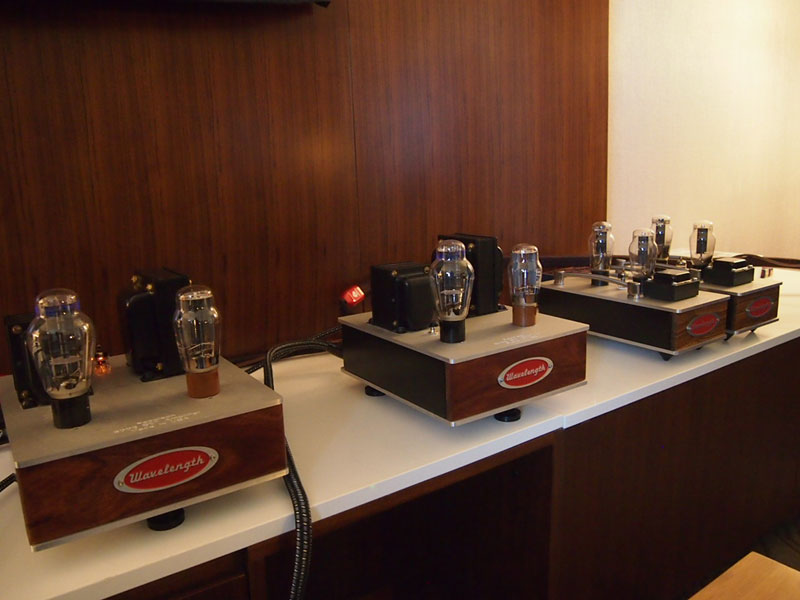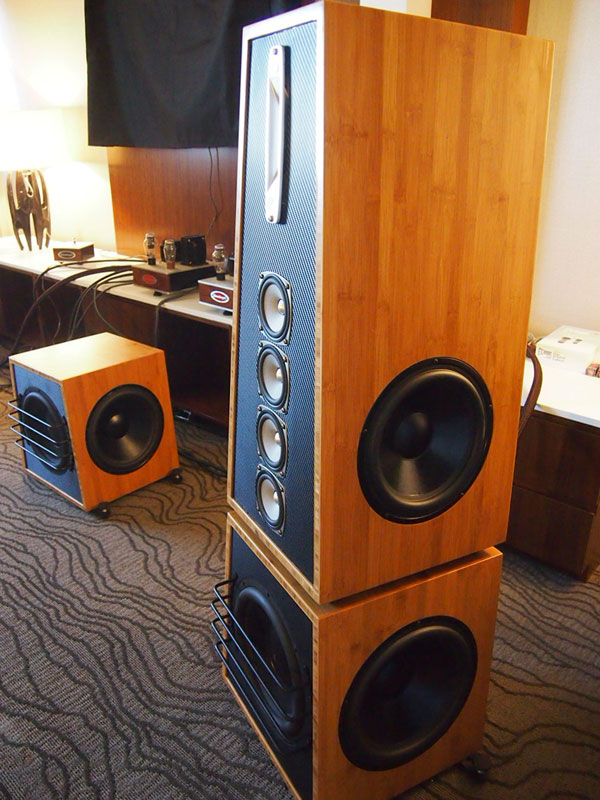 Wavelength Audio and Vaughn Loudspeakers.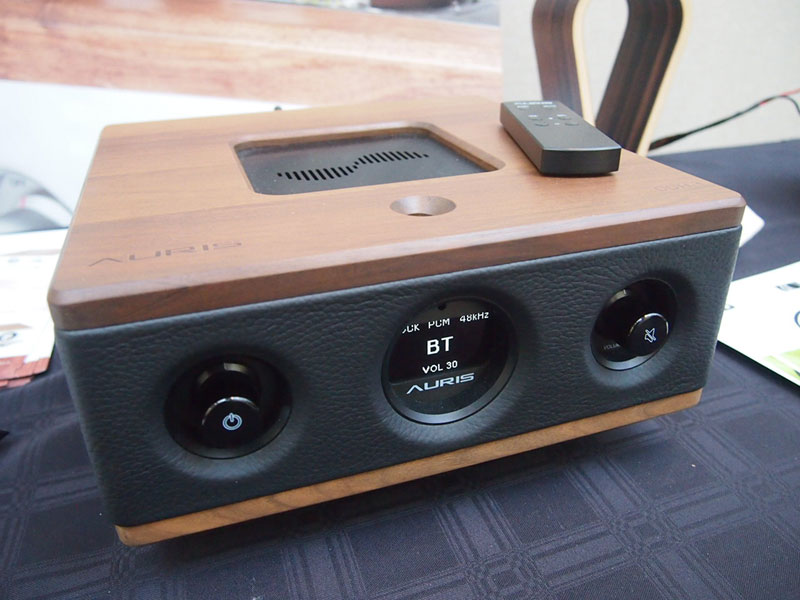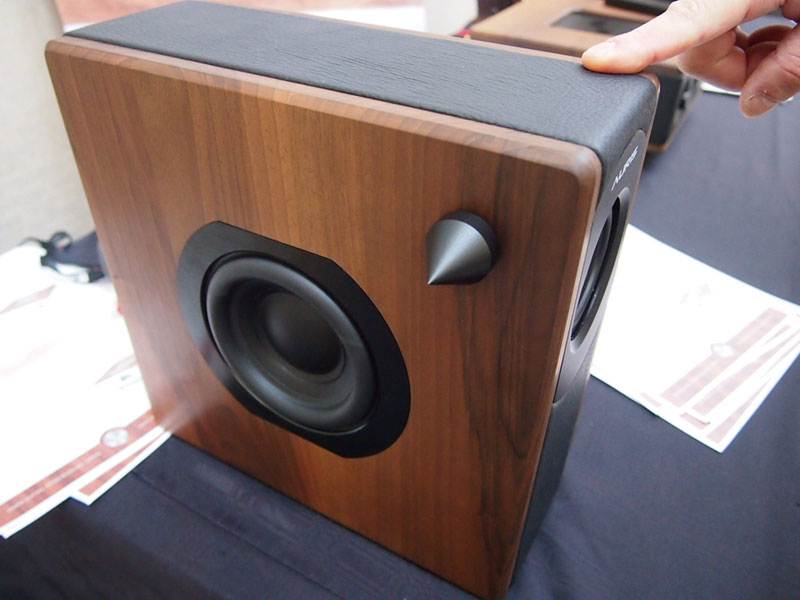 Products from Auris. "Back to the Nature," they are made from all natural products, leather and wood. Very nice looking.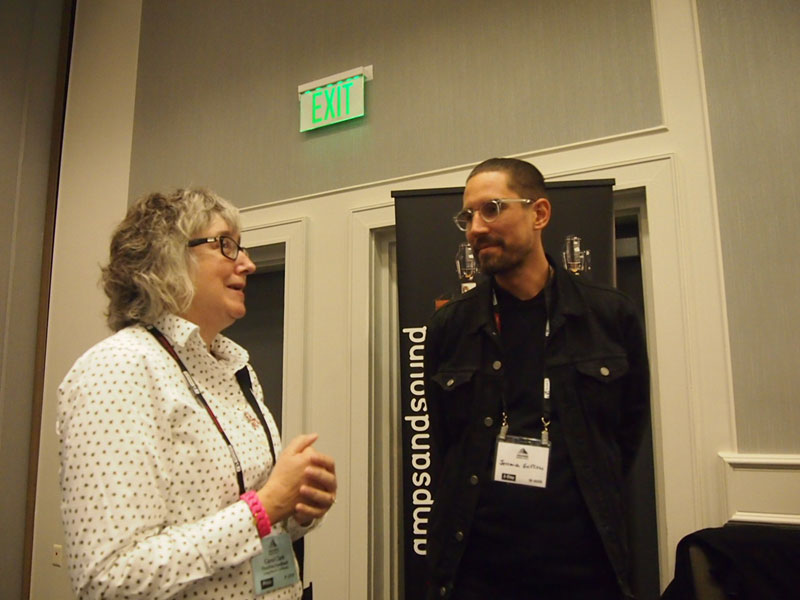 Carol chatting with Jeremiah Griffiths who was with ampandsound, found out he recently moved to Long Beach!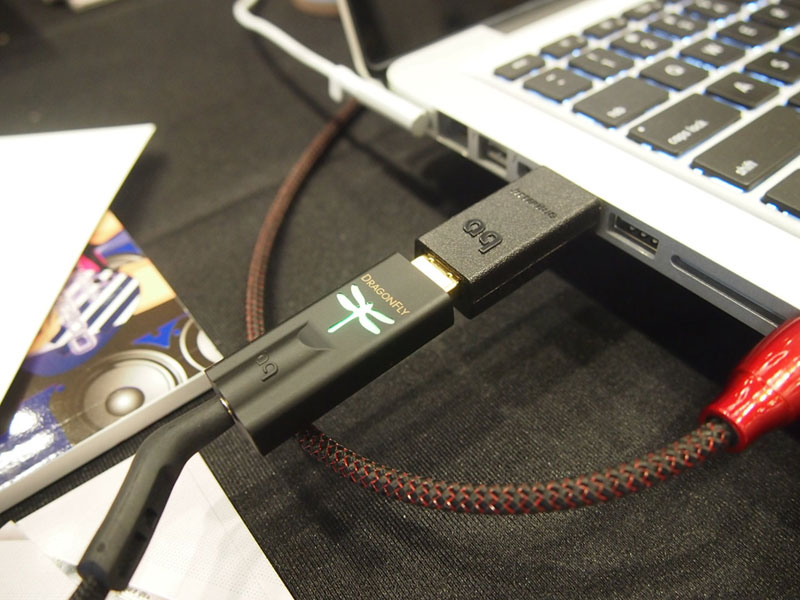 AudioQuest Firefly.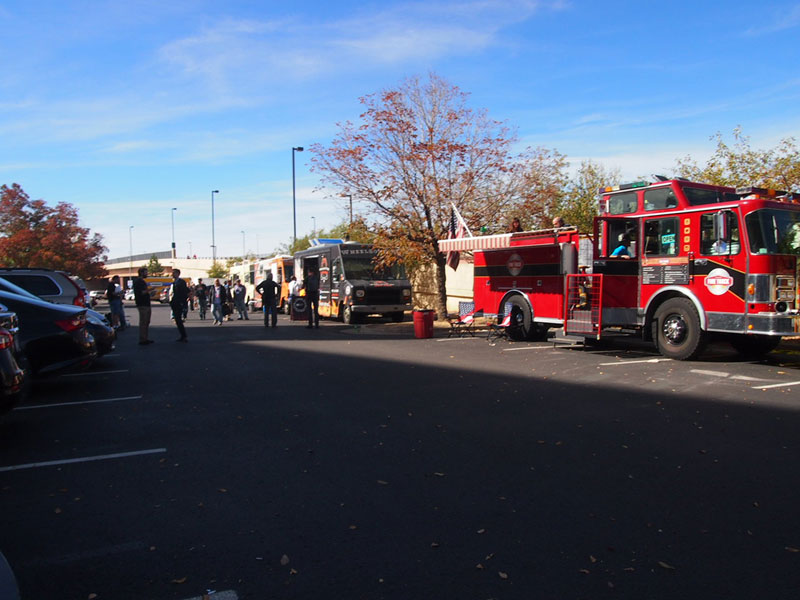 Food trucks! One even looked like a fire engine!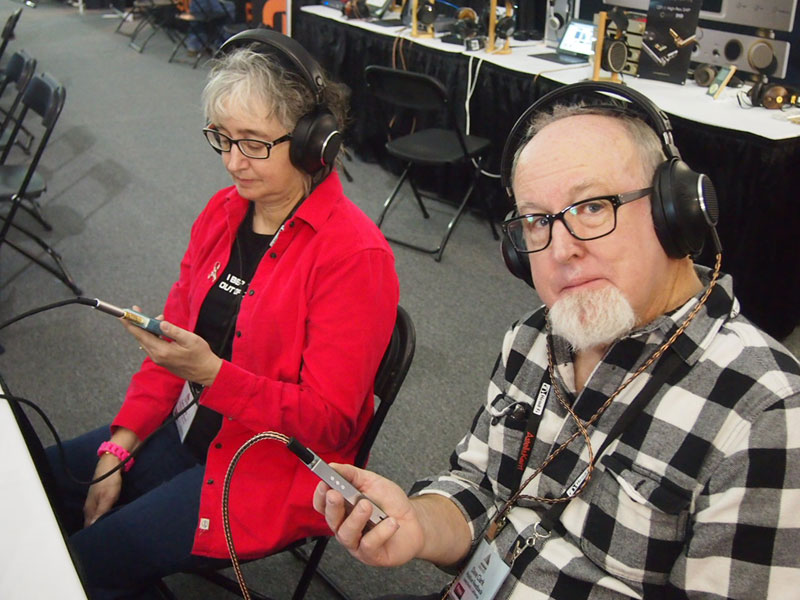 Carol and Dave on the last day of the show, listening at CanJam.