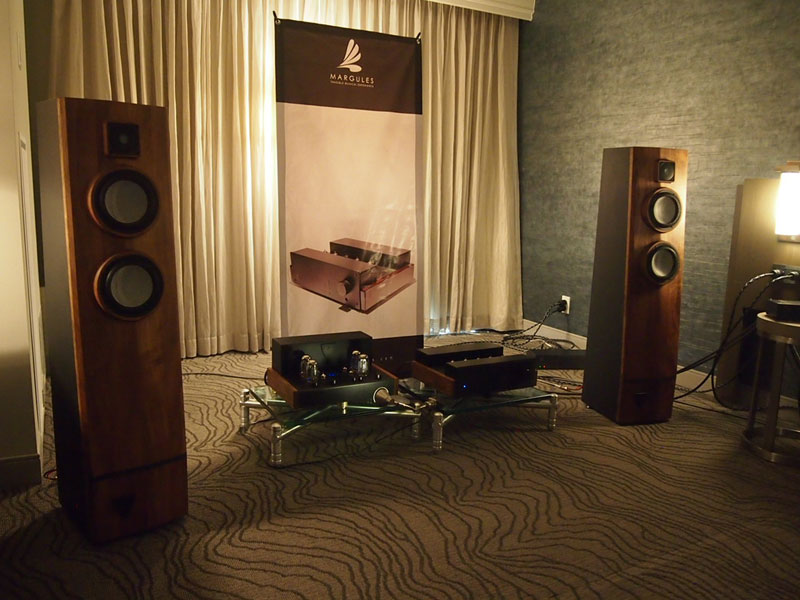 Margules. All the way from Mexico for RMAF 2016.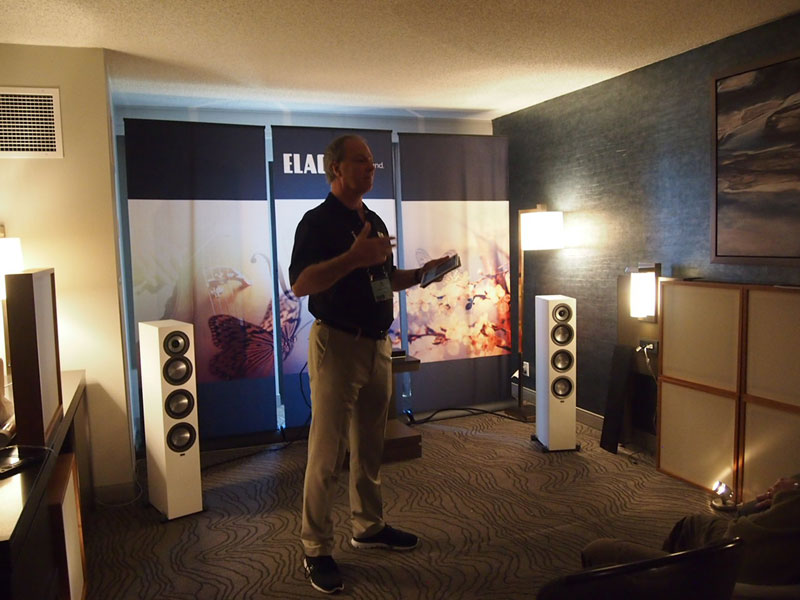 Andrew Jones from ELAC, what a joy to hear him talk! Standout Room Winner.
ELAC, new integrated amplifier.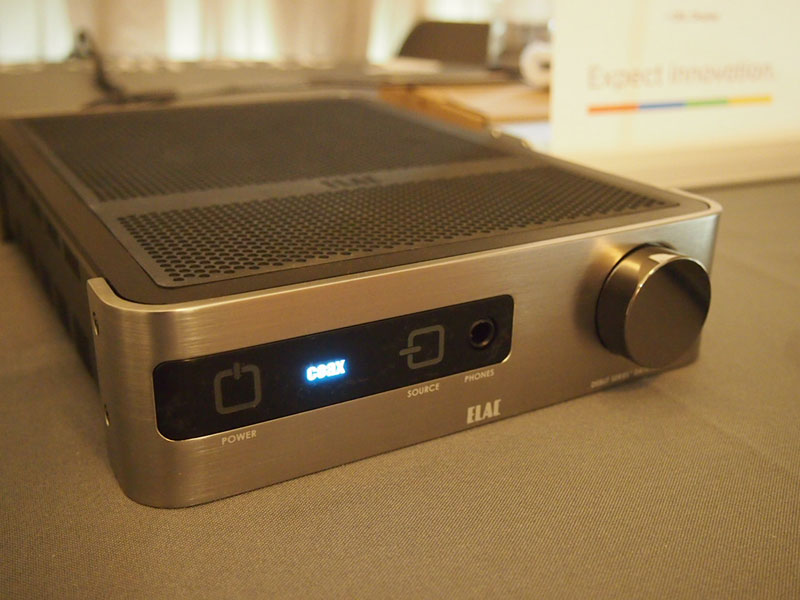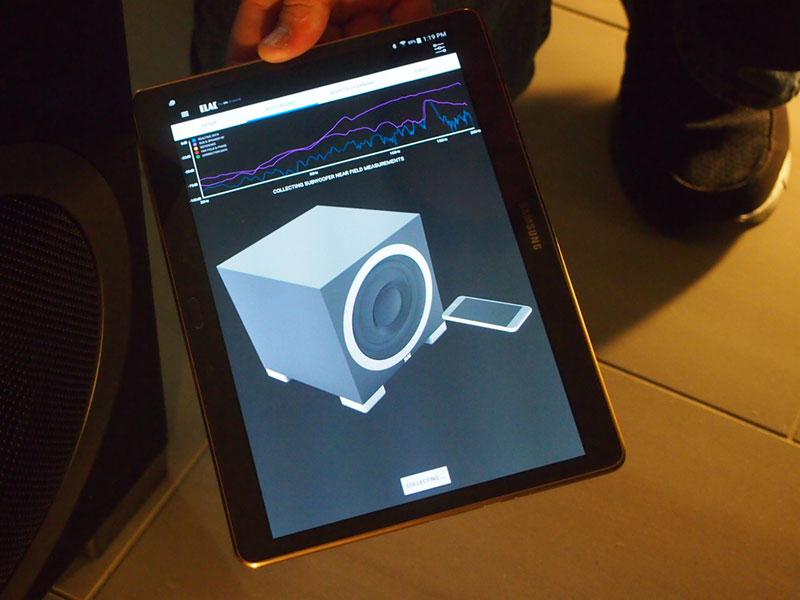 The integrated can calibrate any speaker and subwoofer for a seamless integration.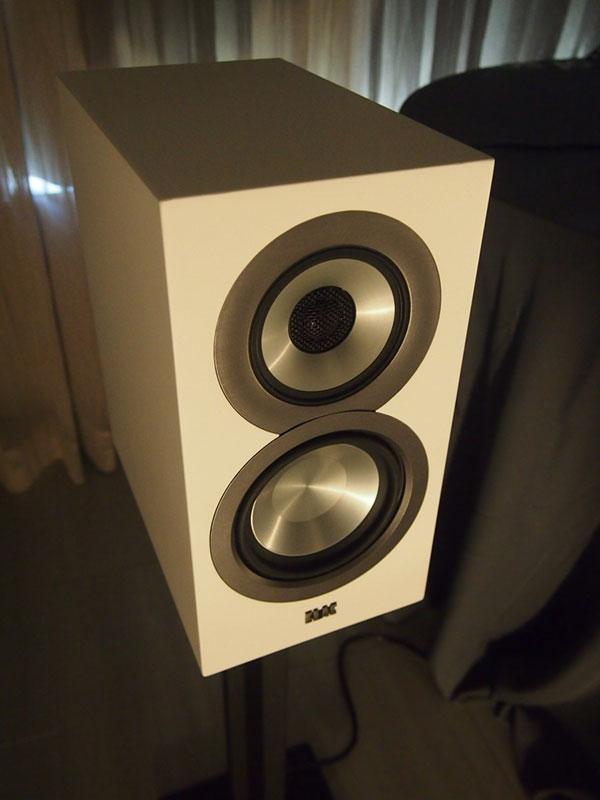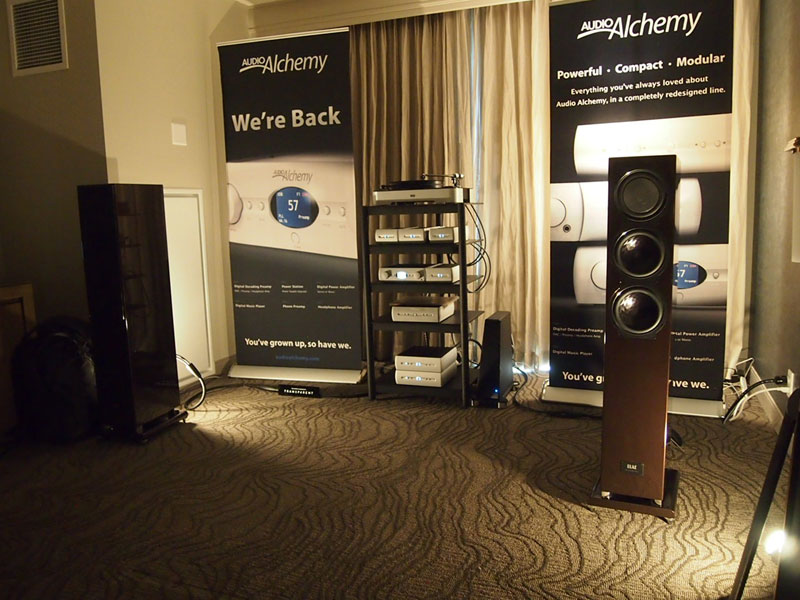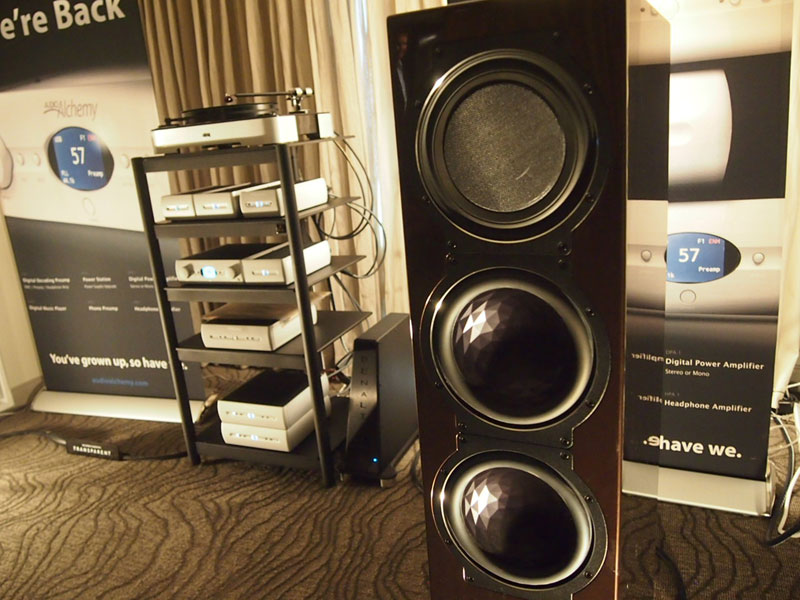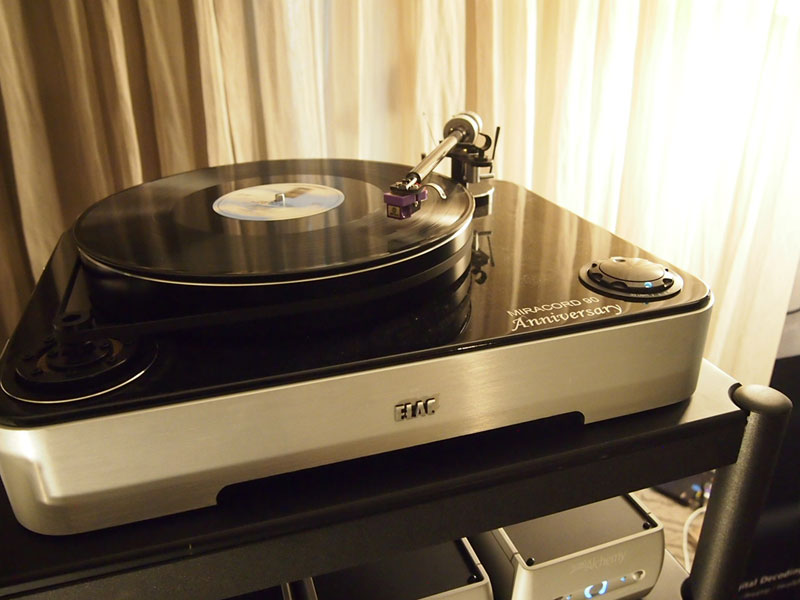 ELAC, Audio Alchemy.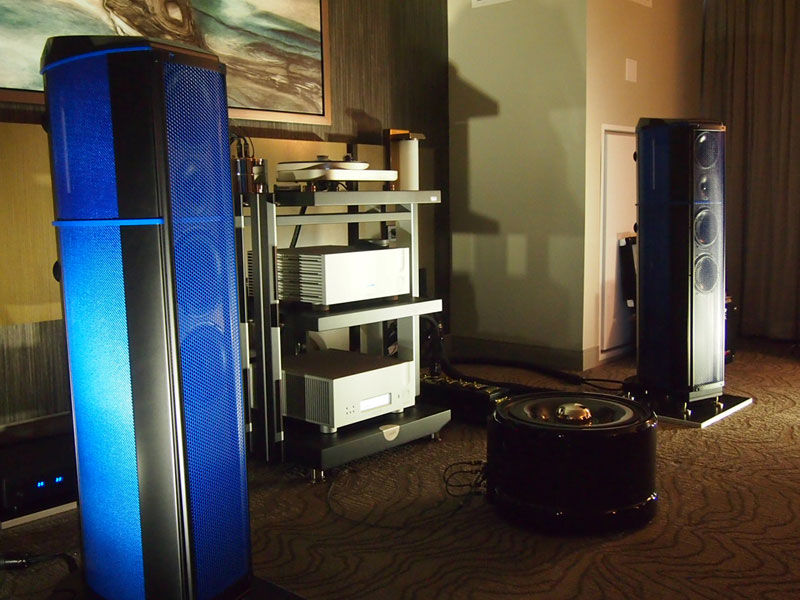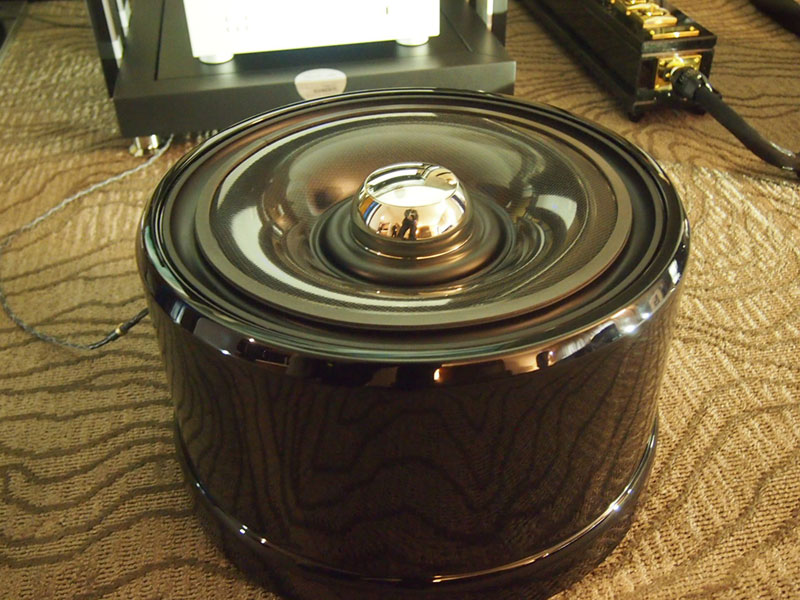 Aaudio Imports showed Wilson Benesch A.C.T. One Evolution P1 'Ettore' loudspeakers, Finite Elemente Pagode rack, HB Cable Design PowerSlave power distributor, Thales turntable, Ikeda KAI mc cartridge, Stage III cables, and Ypsilon integrated amplifier and phono stage.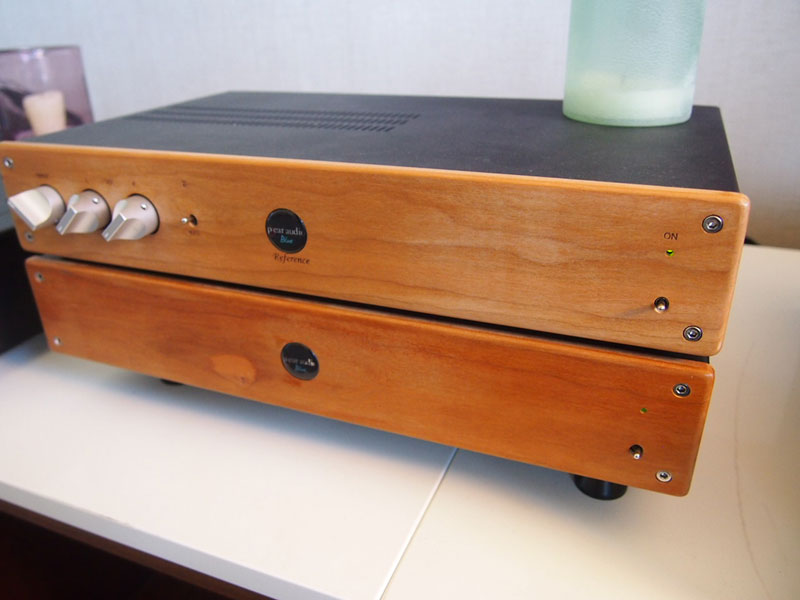 Reference phonostage.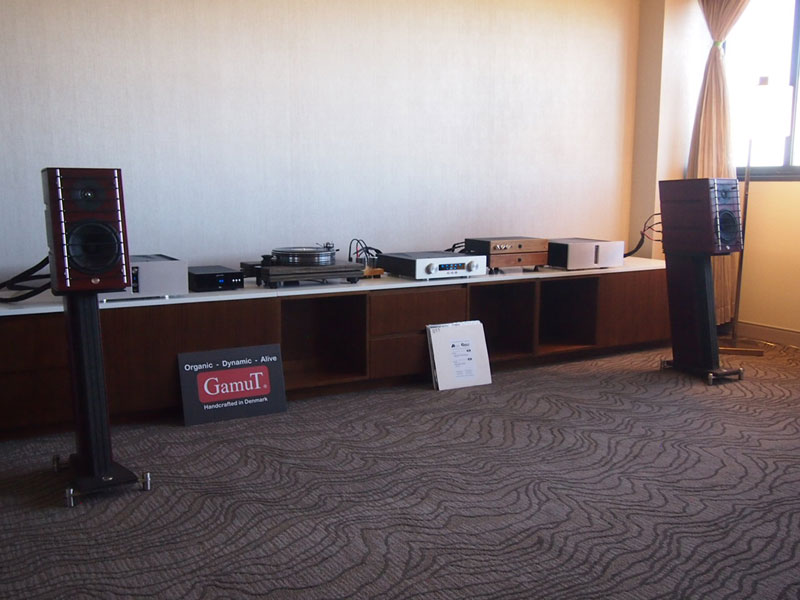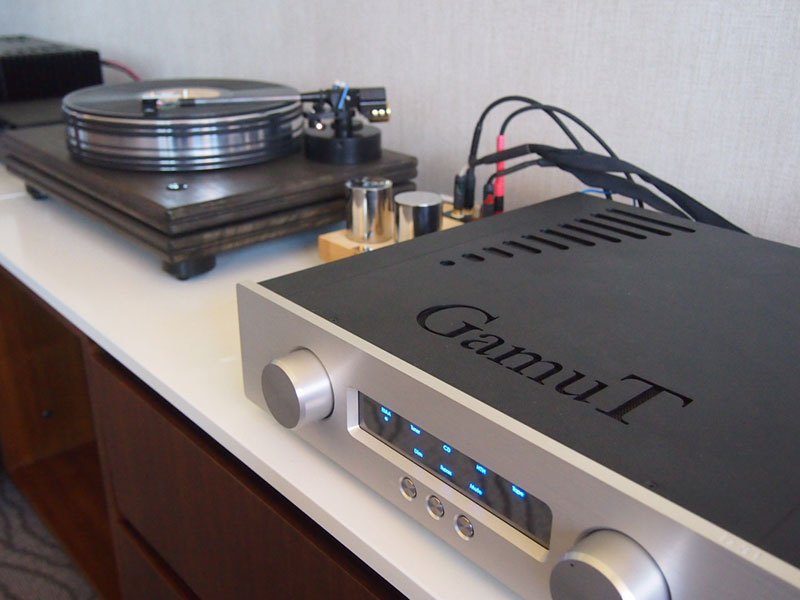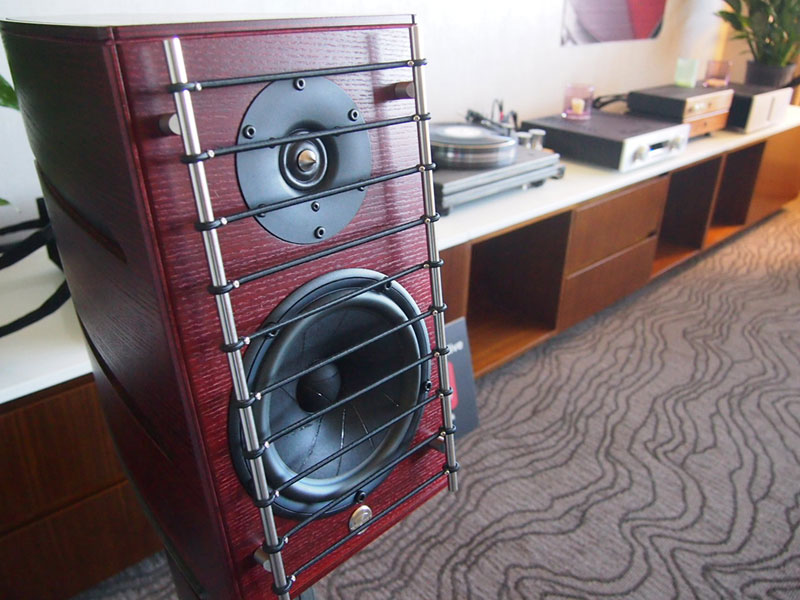 Audio Skies had a collection of GamuT and Pear Audio Blue. From GamuT the RS3i loudspeakers, M250i mono amplifiers, D3i dual-mono preamplifier, cables and interconnects. From Pear Audio Blue the Kid Thomas/Cornet 2 turntable/tonearm, and Reference phono stage. Standout Room Winner.
Natural-Sound U.S. and Audio Tekne.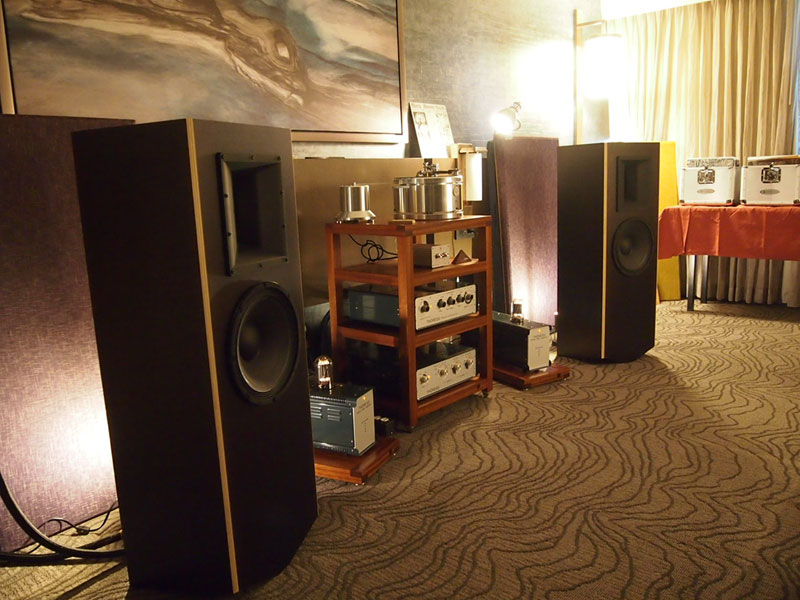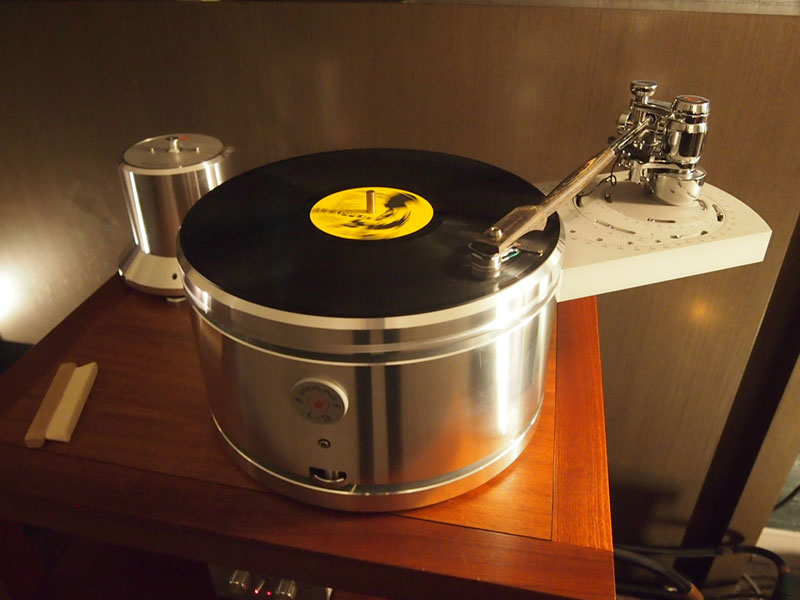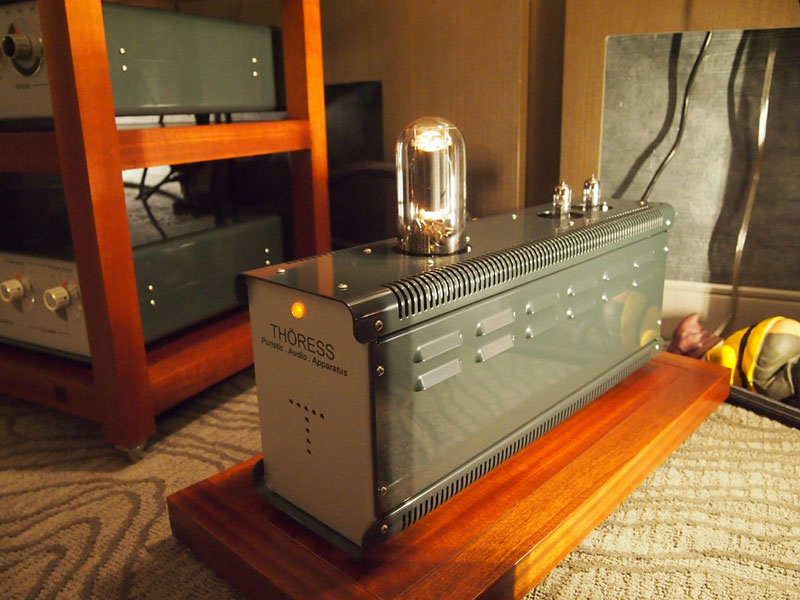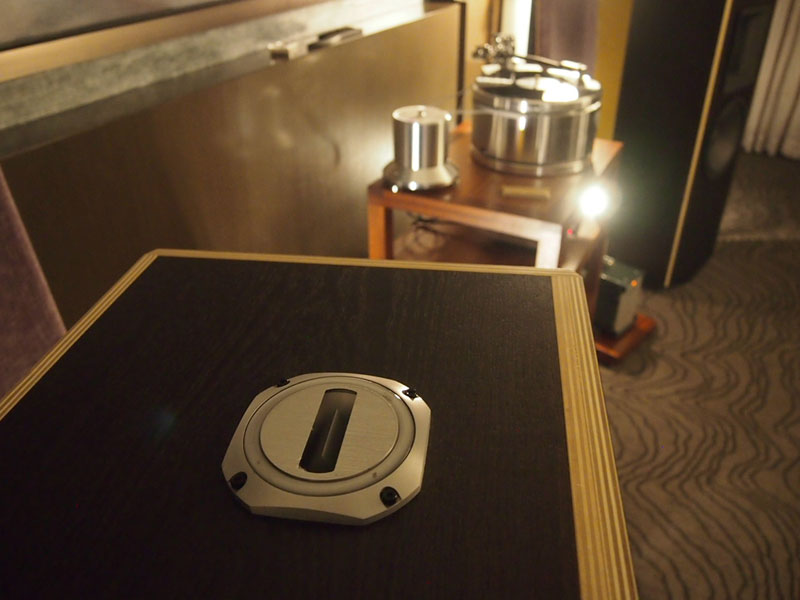 Met some folks from Austin, Texas: Whetstone Audio. This was a fun room, always playing some great tunes from Talking Heads all the way to Elton John. They featured Thoress Audio, Sperling Analog, Fuugu-Miyabi MC, and Swisscables. Standout Room Winner.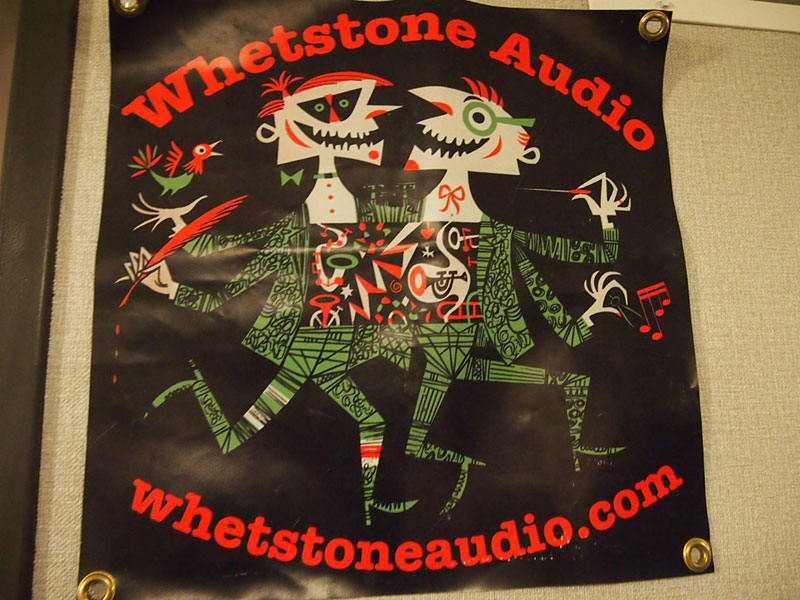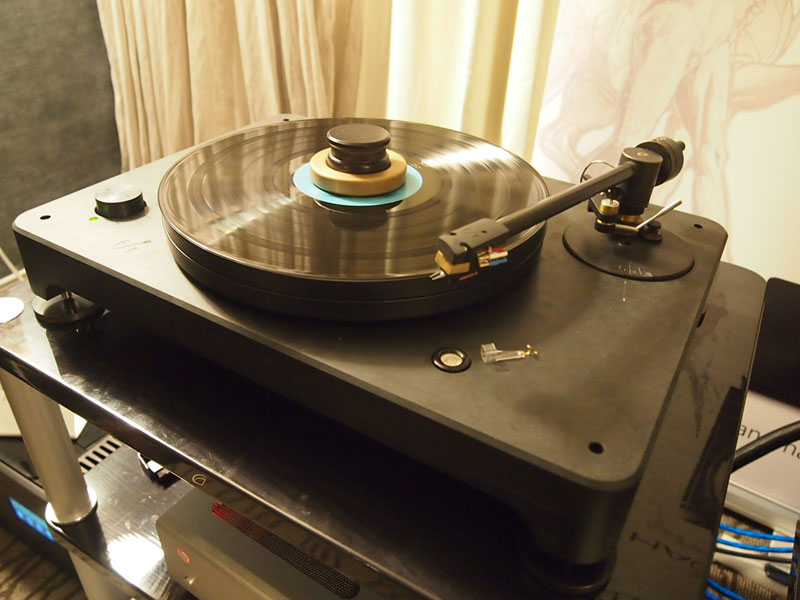 Voxative Acoustic with Fern & Roby.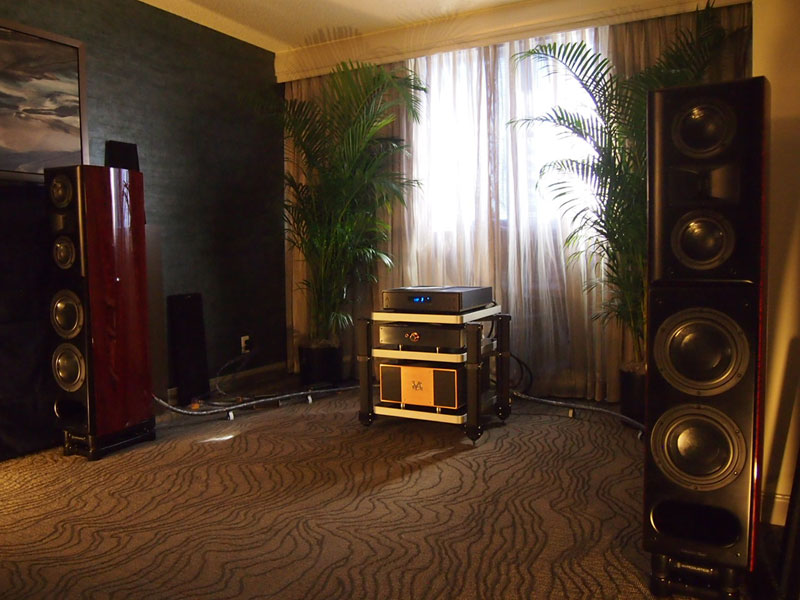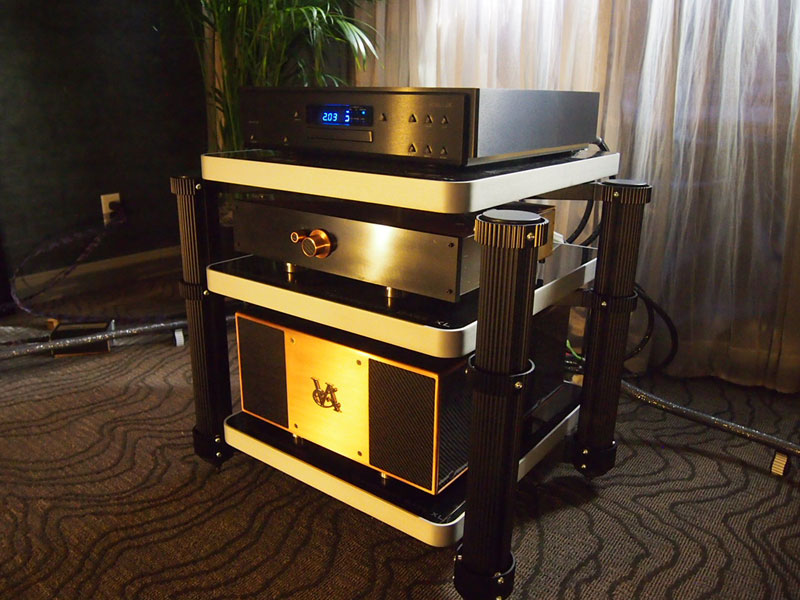 Voss Audio Auquus amplifier, Liquus line-stage. Acoustic Zen Crescendo loudspeakers. Aesthetix Romulus Eclipse CD player.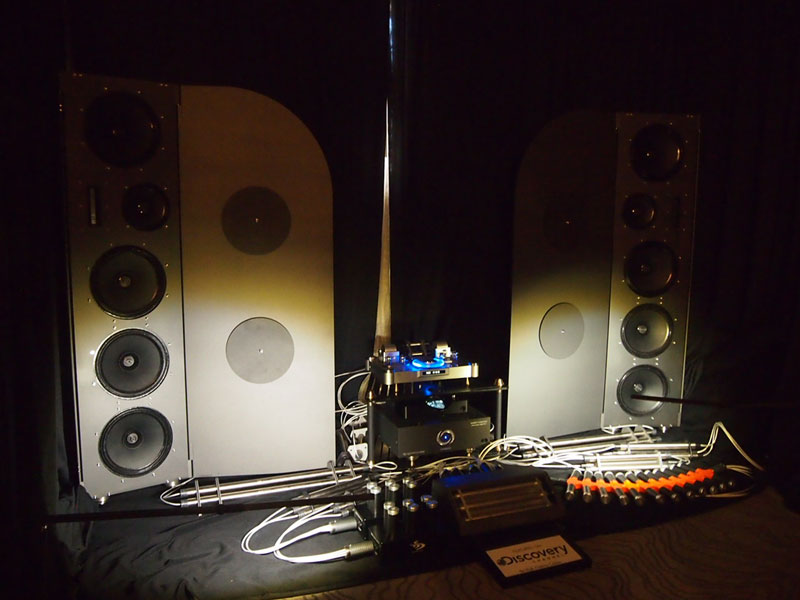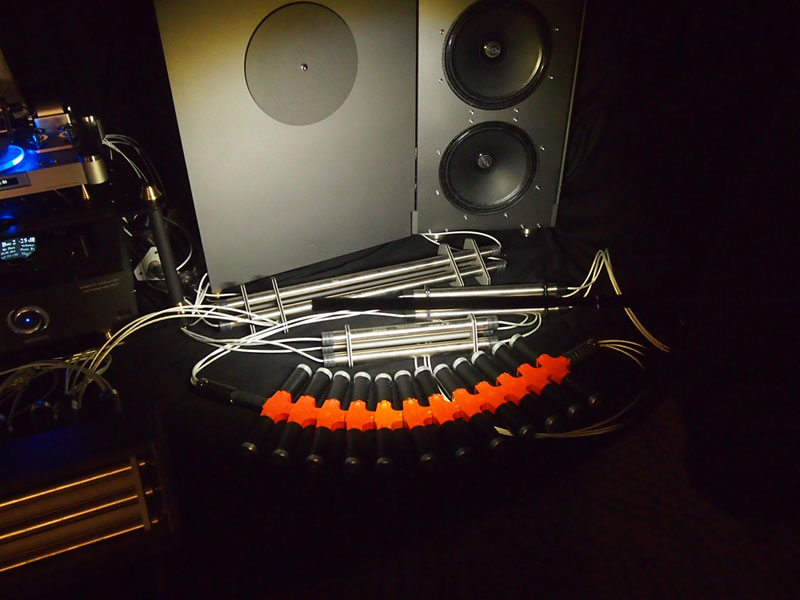 High Fidelity Cables.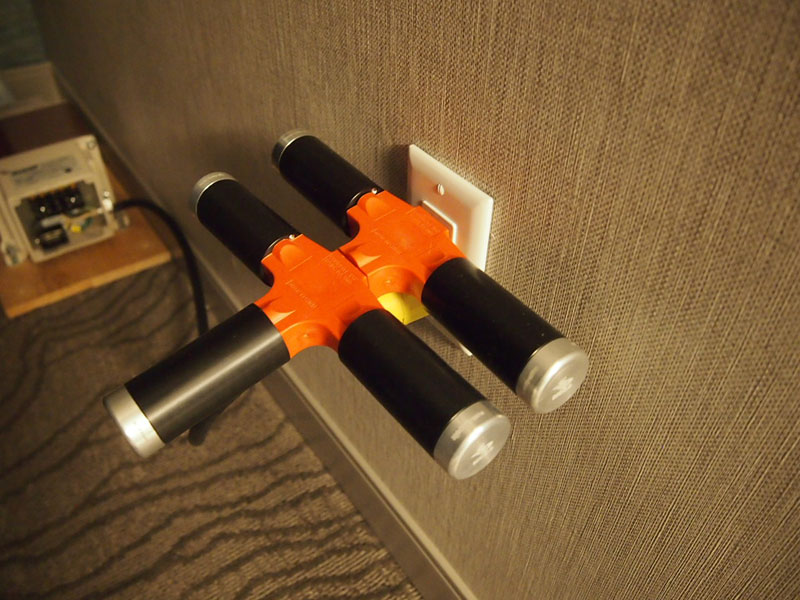 Tweeky.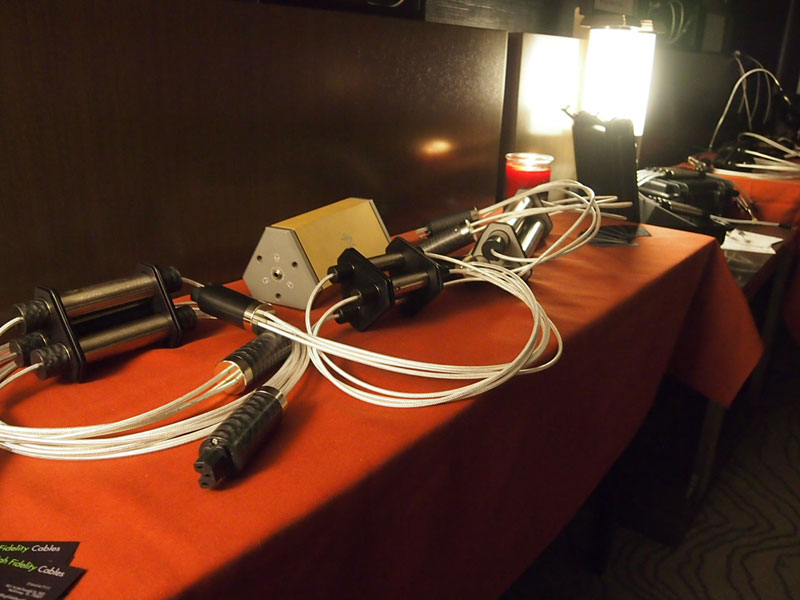 High Fidelity Cables.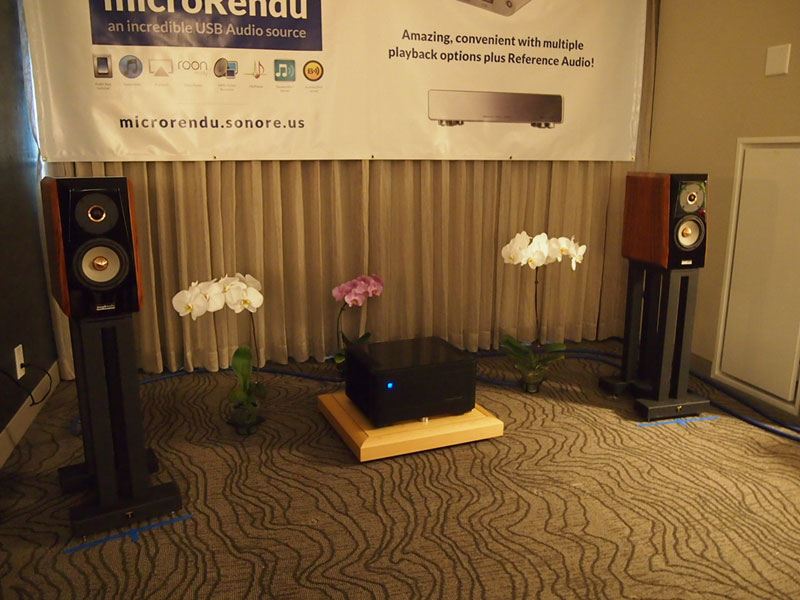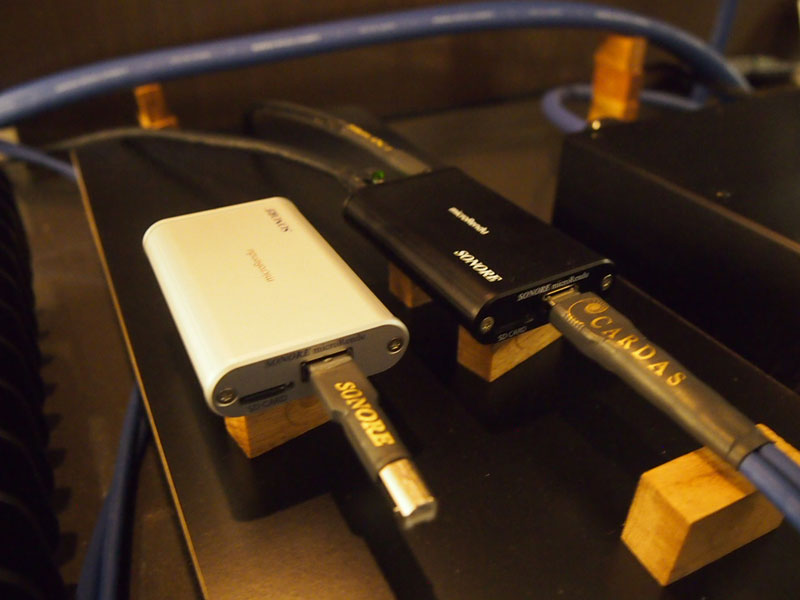 Sonore by Simple Design LLC.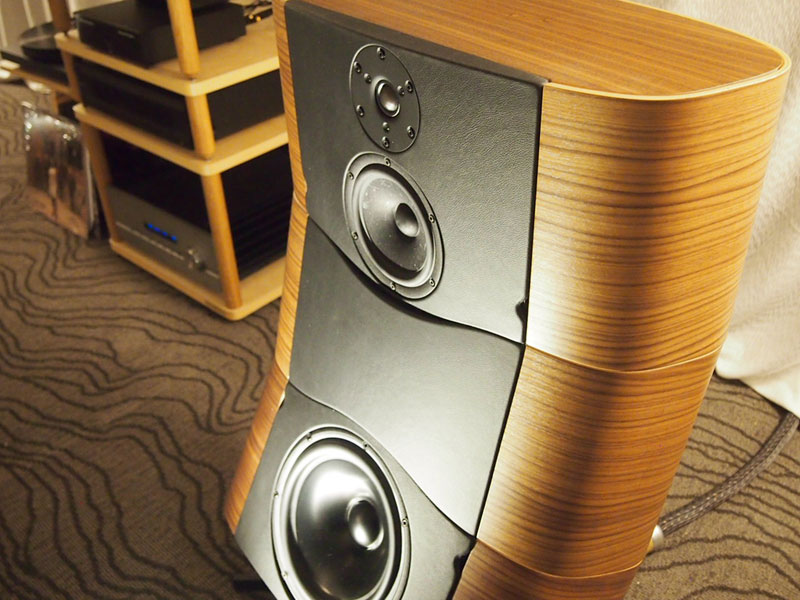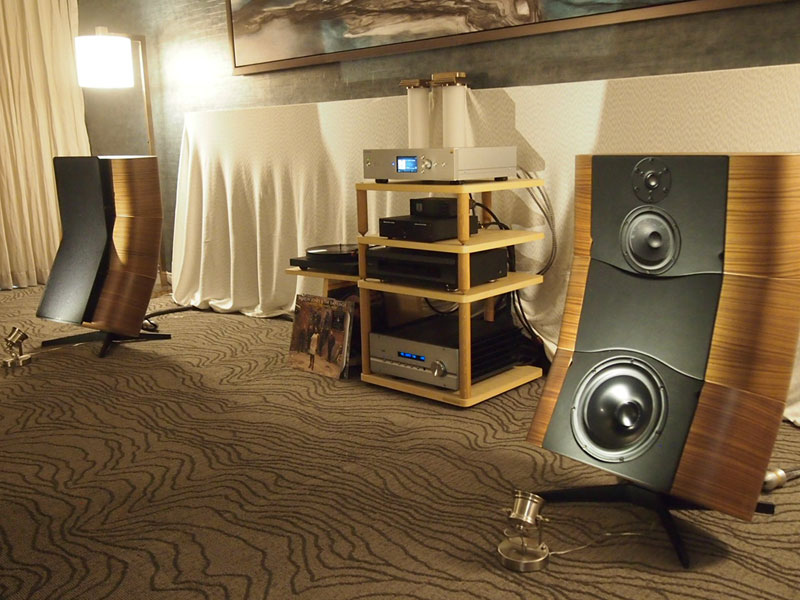 Davone Audio.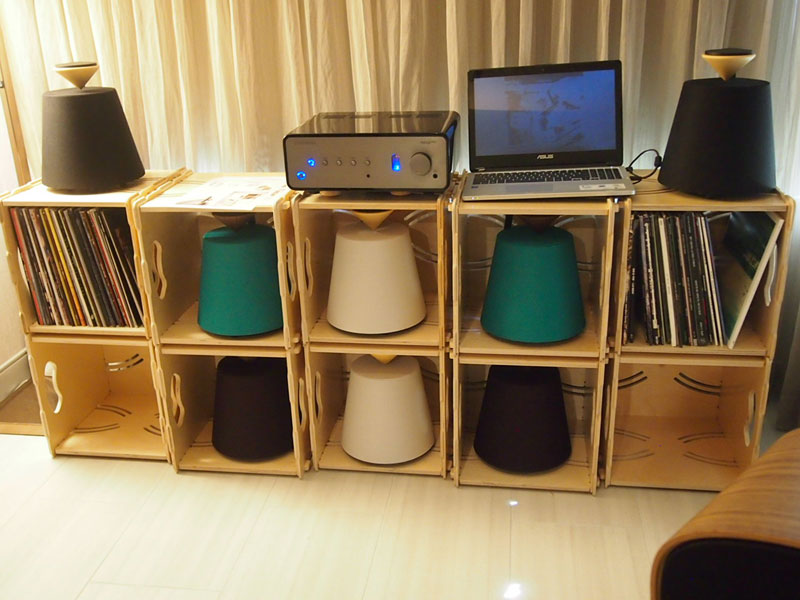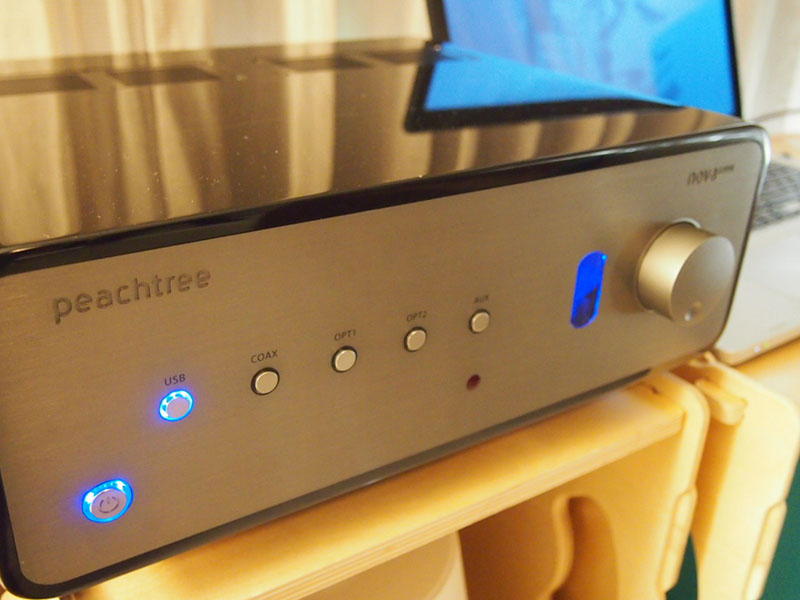 Peachtree.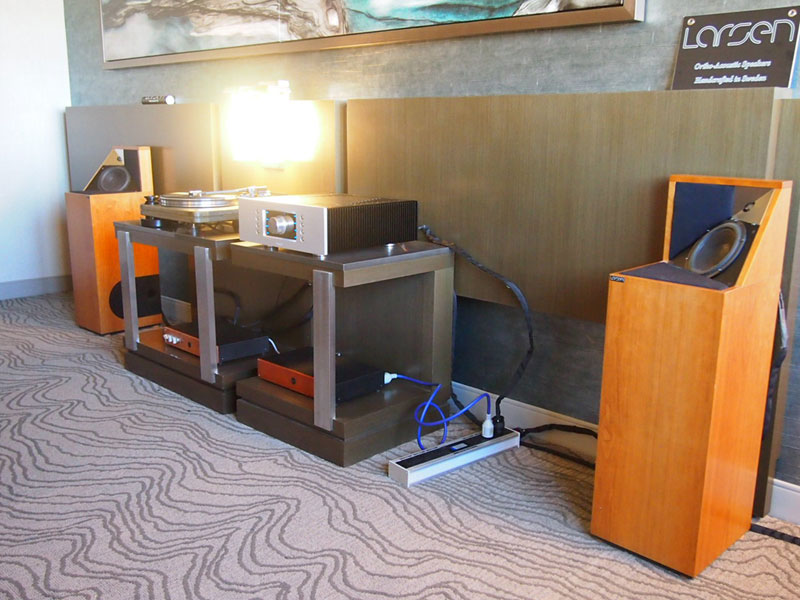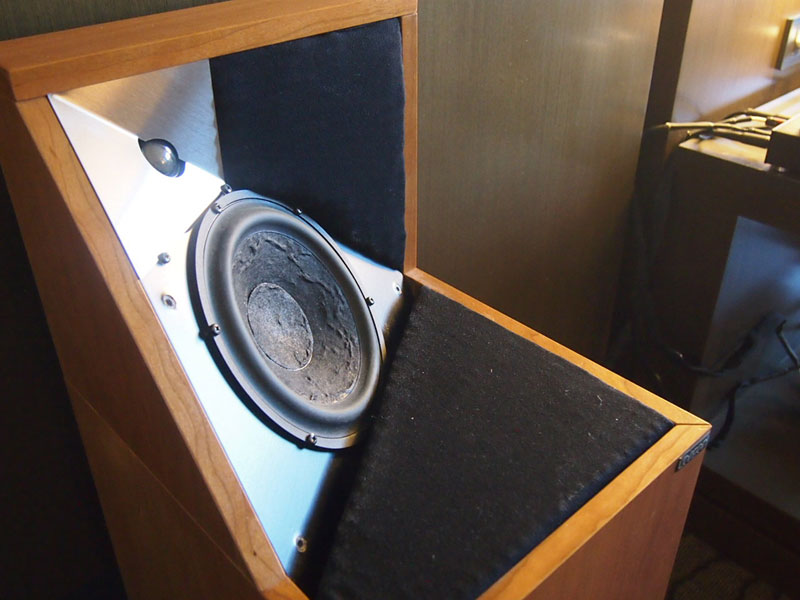 Audio Skies showed GamuT, Larsen, and Pear Audio Blue.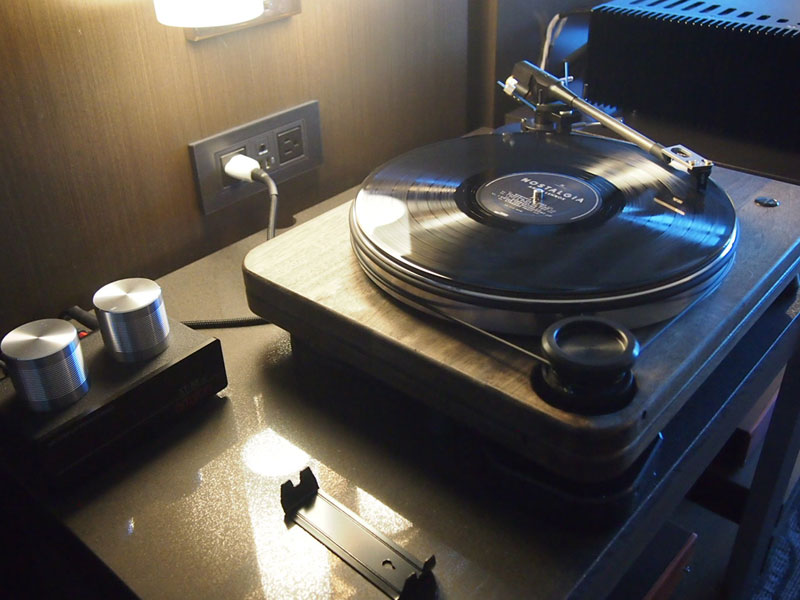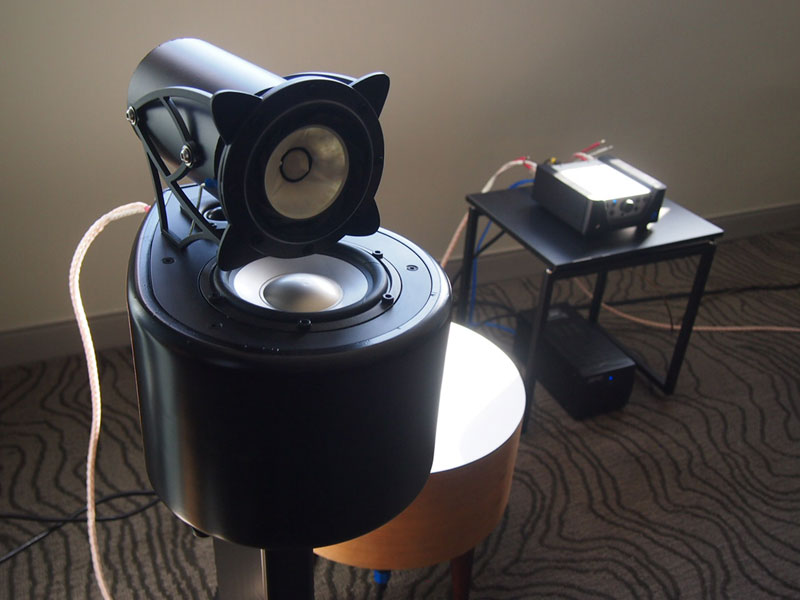 RMAF again this year had a series of entry level rooms. This room was the $5000 level room and featured Moon Audio, Nokturne, ONO, Schiit, Sennheiser, VPI Industries, and Wyred4Sound.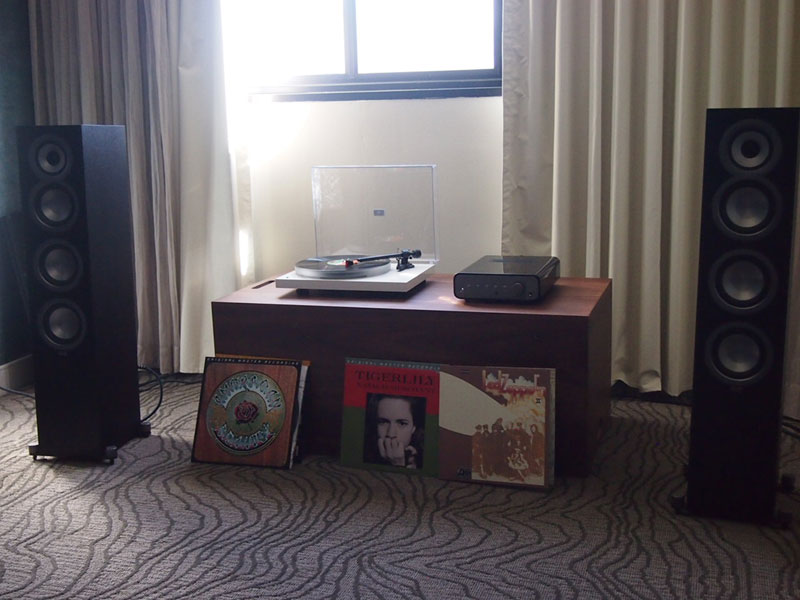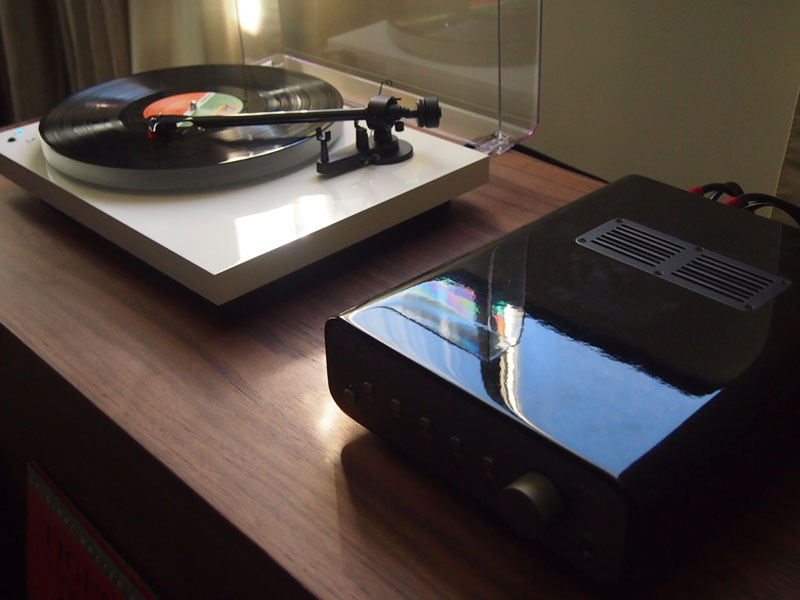 This was the $2500 room with Chord Electronics, ELAC America, MrSpeakers, Peachtree Audio, and Pro-Ject.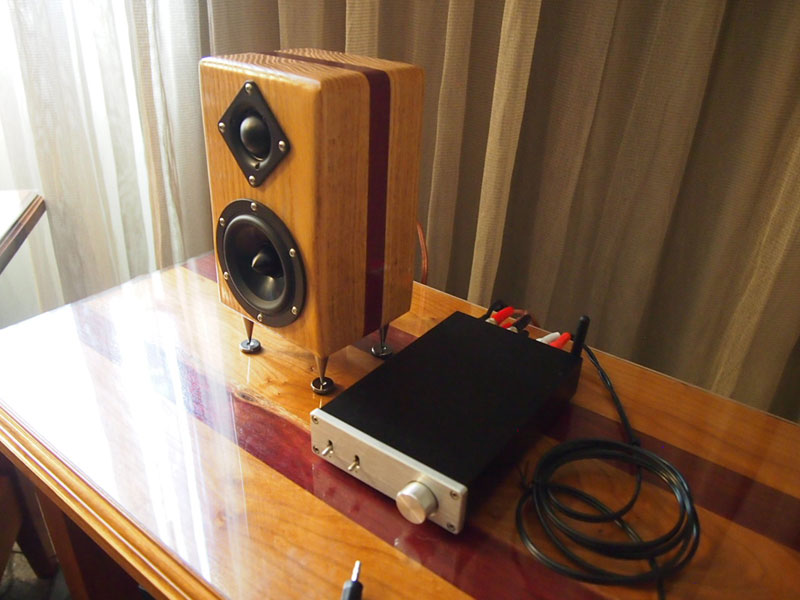 In the $1000 room was Audio Envy, Audio Technica, Fostex, Law HIFI, and Lepai.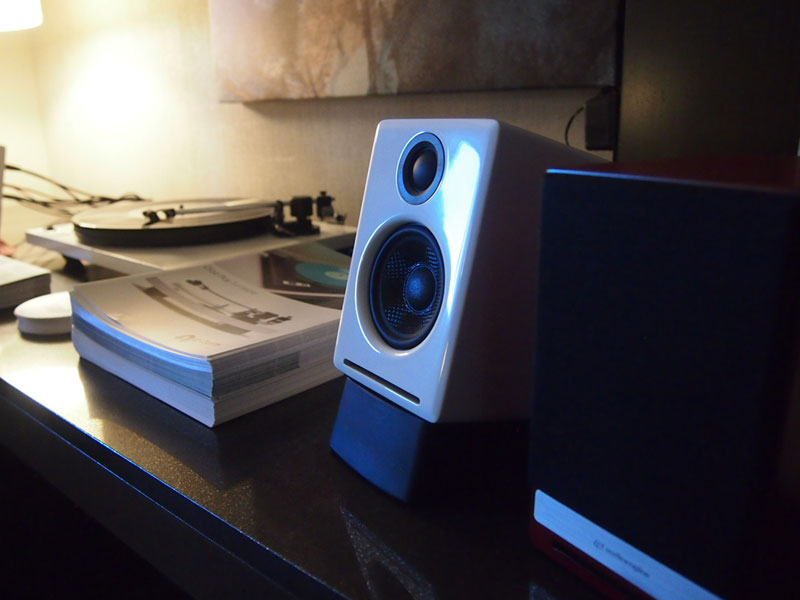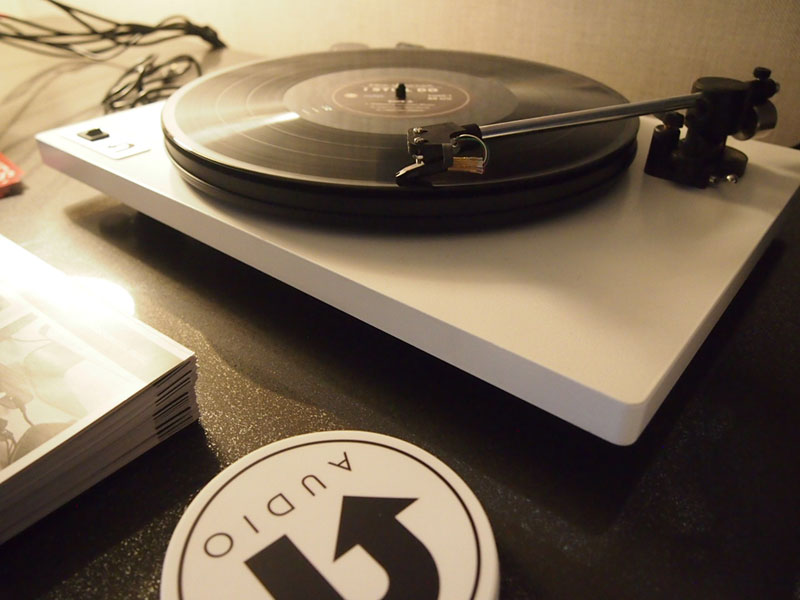 And finally, the $500 room with Audioengine, AudioQuest, HiFiMan, and U-Turn Audio.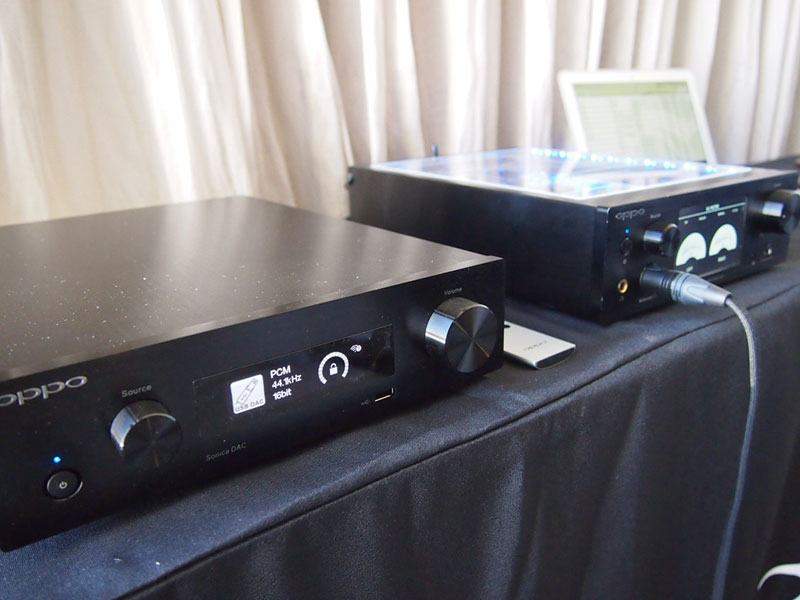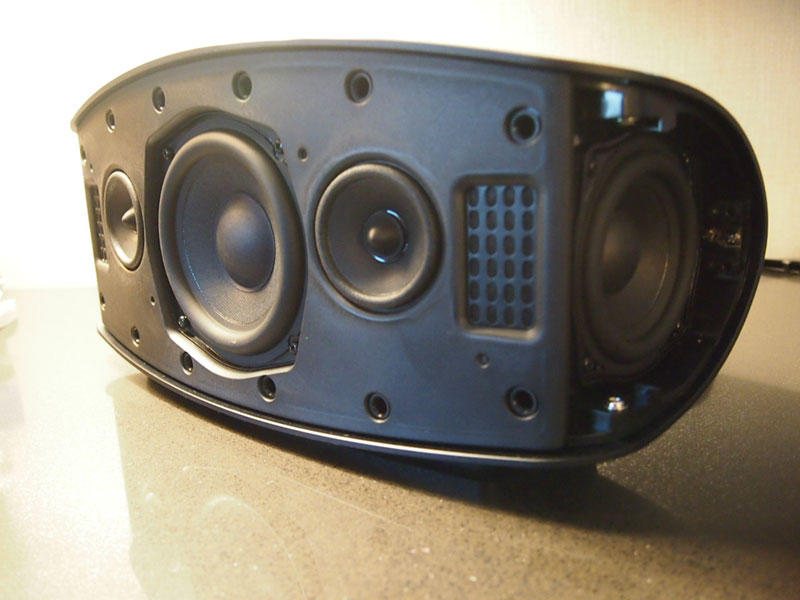 In the Oppo room, Sonica WiFi loudspeakers, PM-1/2/3 headphones, a new headphone amp, new Sonica DAC, and universal disc player.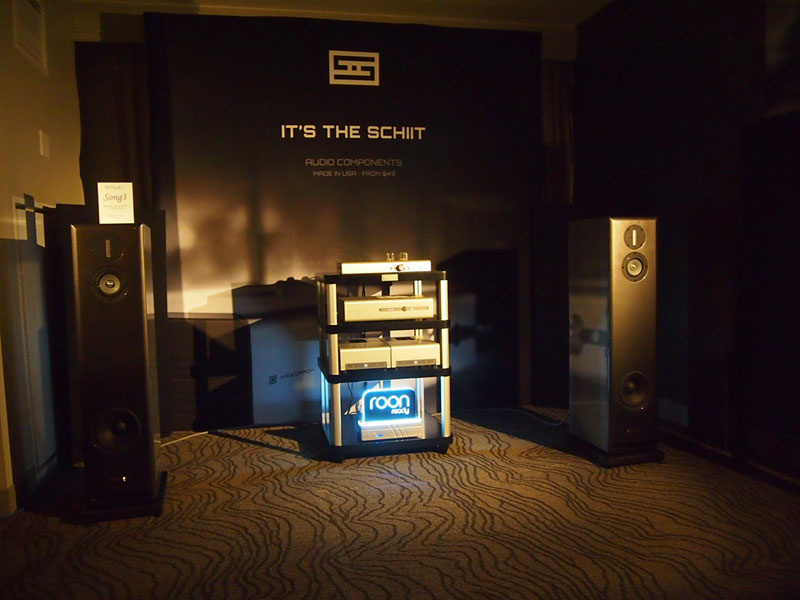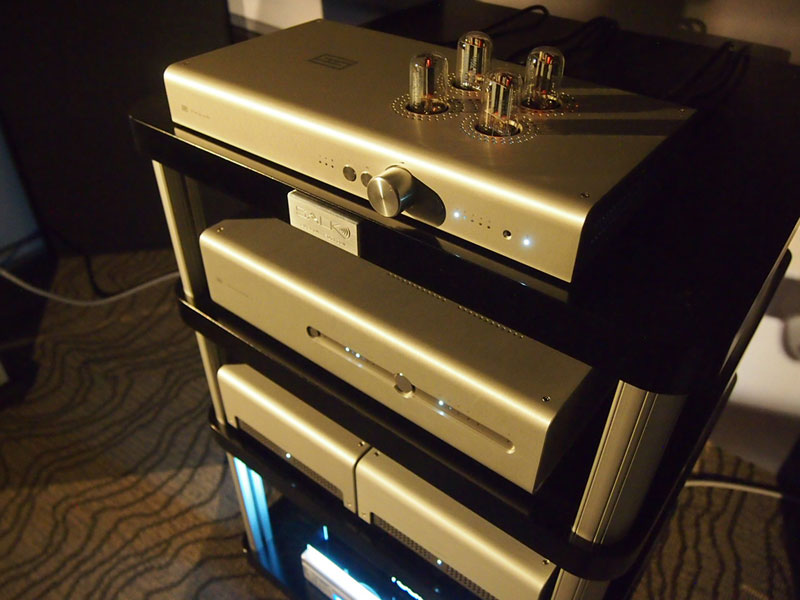 Schiit Audio and Salk Sound.
Keeping cool in the stairwell.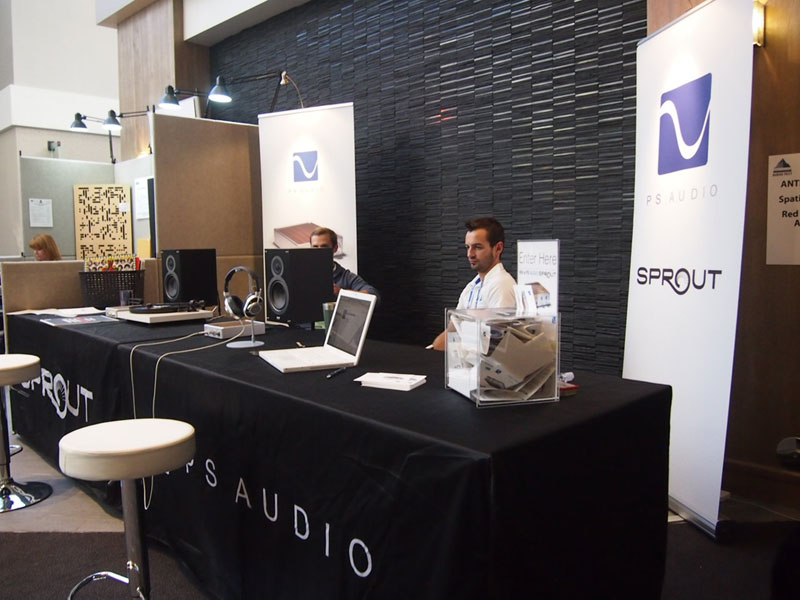 PS Audio in the lobby. Featuring the Sprout.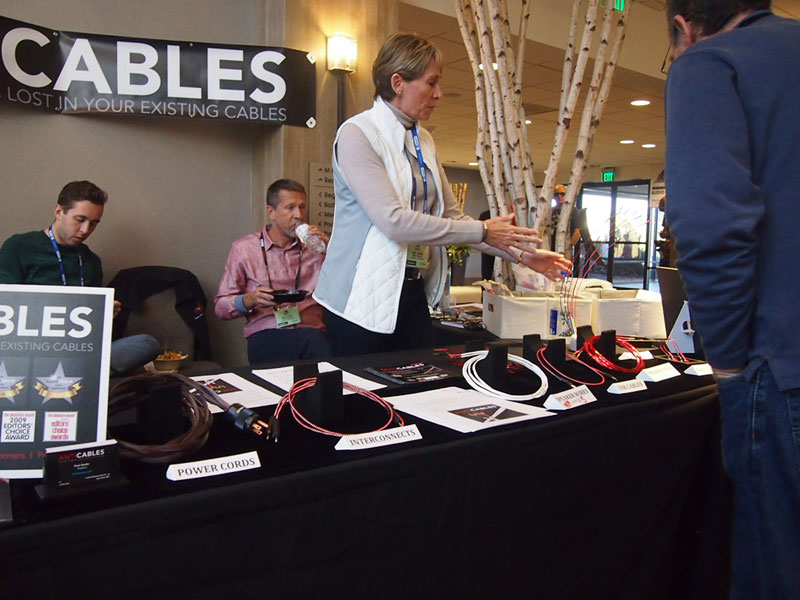 Also on the lobby level AntiCables.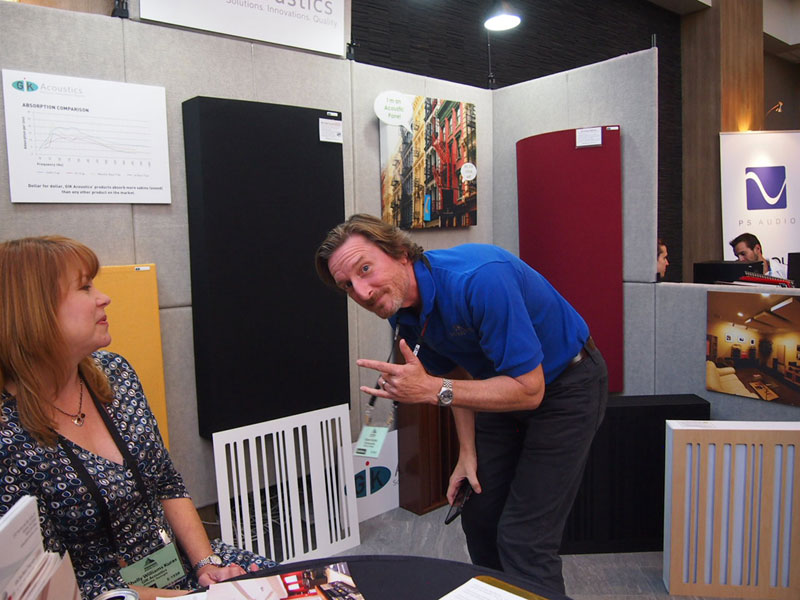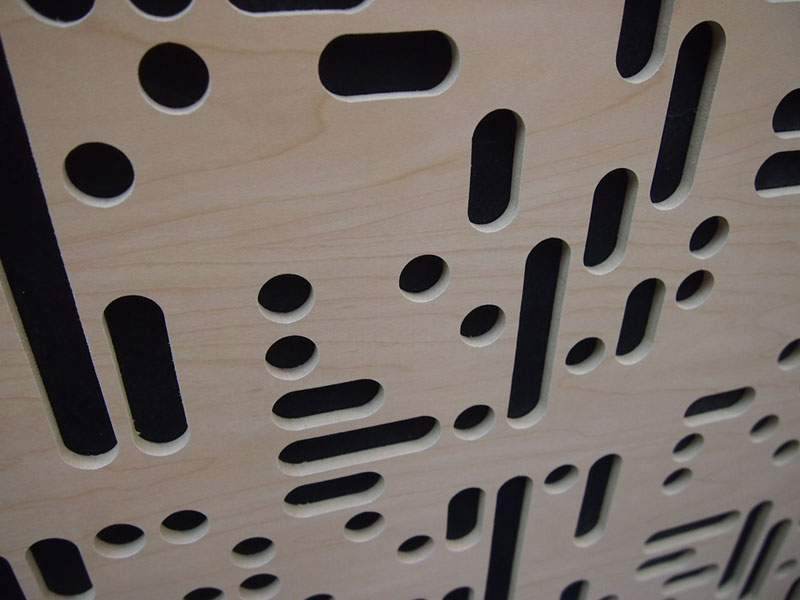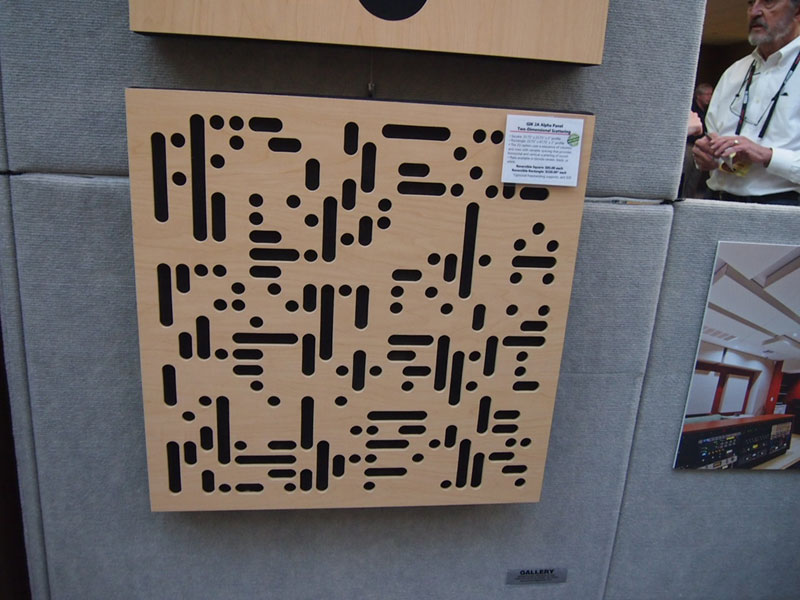 GIK Acoustics. Interesting acoustic panels, they look like a piece of art.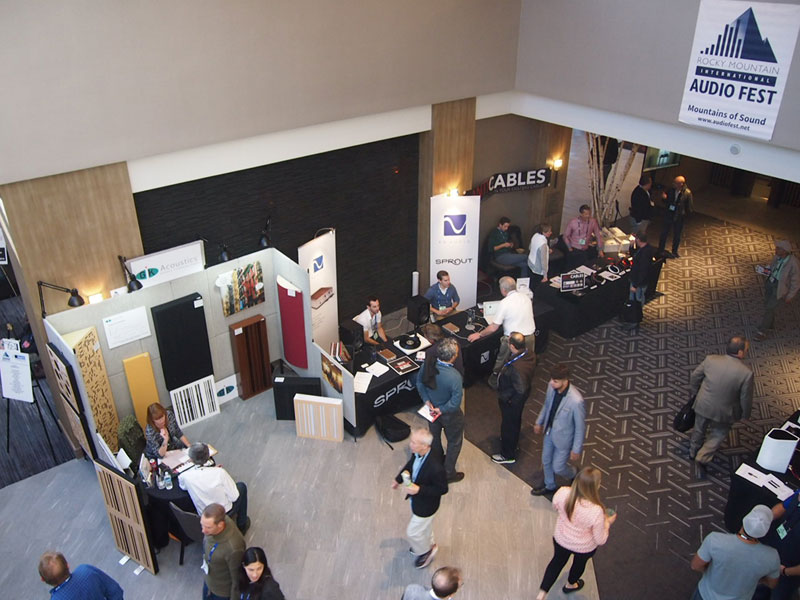 Busy Friday afternoon at RMAF.