The Grado Epoch Phono Cartridge has become available this August, 2017, and takes its place as Grado's supreme cartridge offering. With my hands-on experience using the Grado Statement 1 and Statement 2, the Statement 2 being one of my five current references, cartridge advances are speedily continuing, and most advances mean more expensive. The Statement 2 is a major leap in musical performance over the 1, and is quite unusually priced at the level. It represents a stupendous value for the audiophile with the big LP collection, and is still a part of the Grado line. As an eager and ambitious audiophile, the rubber meets the road or the stylus meets the groove with the Epoch. Is it time to cash in a piece of your 401K and move up to phono performance only dreamt of in the late Harry Pearson's Workshop, or be satisfied with something significantly less? This review may help you make that huge and expensive decision one way or the other.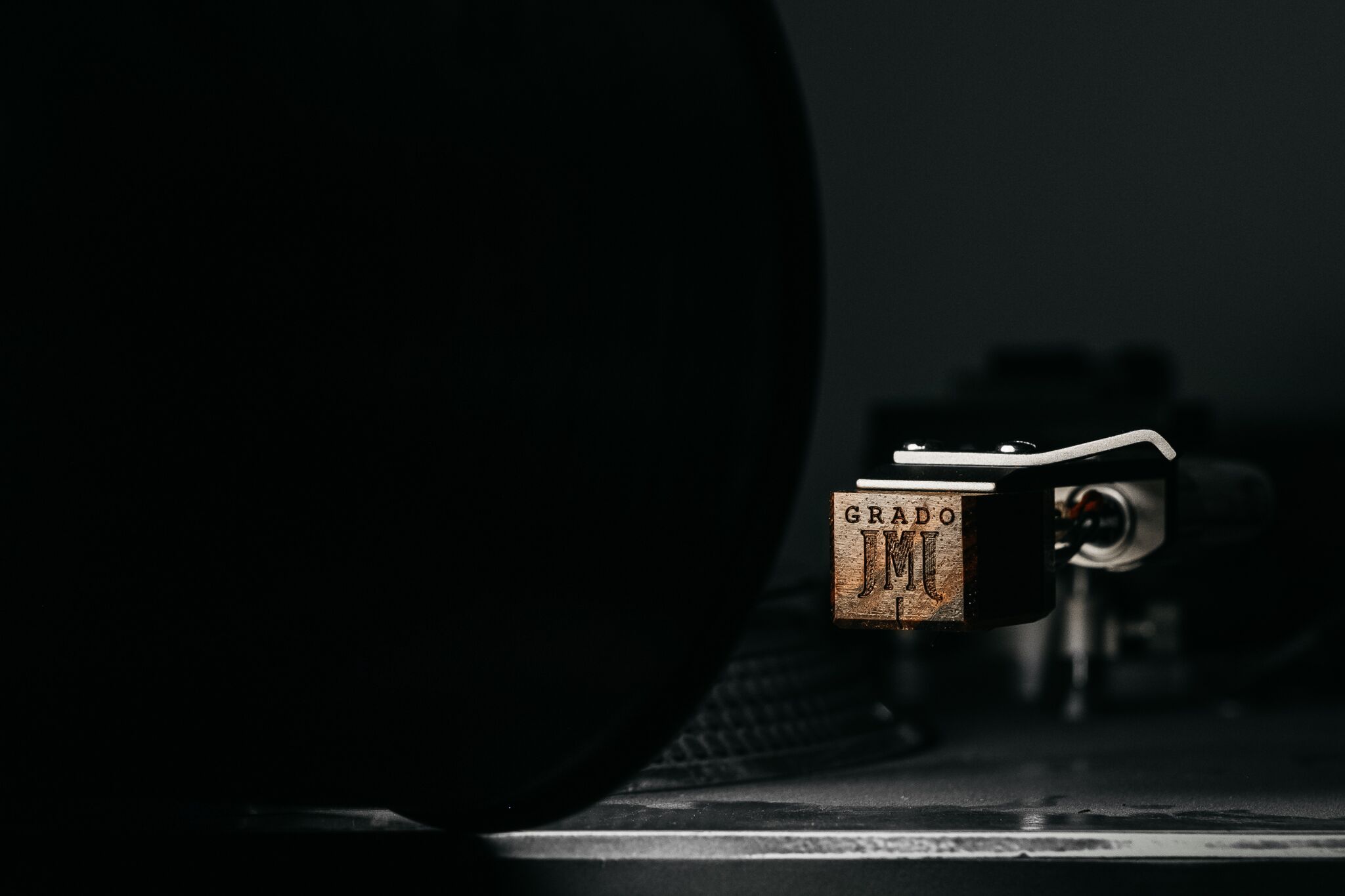 Why the Grado Epoch
The Epoch only exists because the extraordinary and creative John Grado, who has been at Grado since age 13 and President and CEO since 1990, absolutely refuses to rest on his laurels. Not surprisingly, there are pieces and bits of the Epoch's design in models as low as the popular Grado Gold. It was in the construction of the Statement 2 that John determined he could take the Grado patented design forward with cost-is-no-object ultimate refinements. The Epoch's performance challenges every high-end design on the planet in ways competitors will have trouble matching.
(By the way, the Los Angeles and Orange County Audio Society has given its 2017 "Founder's Award," its highest industry prize, to John Grado. This is for his industry-leading exemplary work with both cartridges and headphones. The award will be presented at the 24th Annual Gala on Sunday, December 3, 11:00 a.m. – 3:30 pm, in LA. For tickets go to www.laocas.com beginning October 1. All audiophiles are invited to meet the legendary John Grado in person.)
Notes from Grado
Grado has a few things to say about it new Epoch reference cartridge:
"...the Epoch, with final assembly by John Grado himself on his workbench...offers exceptional reproduction of vocals and instruments, with superlative tonal balance, dynamics, imaging, and realism. Grado's coil winding techniques, which have been honed throughout the decades, have let them achieve exact unison between the four coils in each phono cartridge. This allows for a precise balance between channels and accurate stereo imaging. Each Grado is wound with the finest properly sized and annealed 24-karat solid gold wire, which is the ultimate conductor for the transmission of the music from your record. All of the internal magnetic circuit parts are Swiss screw machined or molded metal, which have tolerances on the order of the best Swiss-made watches. The specially designed diamond stylus, for the first time in a Grado, is mounted on a sapphire cantilever that connects to the stylus generating system.
The Epoch features a unique system that has the lowest effective moving mass of any cartridge, while Grado's patented Flux-Bridger generator design creates a superior balance throughout the full frequency spectrum with superb resolution and clarity, which produces an overall truer picture of the music. This is all nestled inside a cocobolo wooden housing.
 The Epoch is uniquely made of cocobolo wood, a rare and beautiful wood so dense that it does not float. The coils are smaller than those used in all other cartridges made anywhere making for lower apparent distortion and added neutrality. The output is higher than any cutting edge moving coil cartridge at 1mv allowing your MC phono stage to sound more authoritative and purer. Right to left separation and frequency response are state of the art. The sapphire cantilever is a first for Grado and a major discovery and improvement over the boron cantilever on the Statement 2. The new fine line type stylus is extraordinary, tracks like a bandit at 1.7 -1.8 grams (range is 1.5-1.9 grams), and elicits enormously high definition. Plus, the Epoch's new stylus shape reduces surface noise by closely tracking the music traces while ignoring the superfluous areas of the groove. With Epoch's superior stylus, the performance is quieter and more tape-like than any other cartridge I have heard in the last 20 years." 
The System
Turntable:  E.A.R. Disc Master Magnetic Drive Turntable
Tonearms:  Two Helius Omega Tonearms, one wired in copper and one in silver. The Epoch was mounted in the copper wired arm.
Phono Stage:  E.A.R. 88PB Tube Phono Stage with E.A.R. MC4 Step up Transformer.
Reference Cartridges:  Grado Statement 2, London Reference, Stein Aventurin 6, Kiseki Purpleheart, and Koetsu Rosewood Signature.
Phono Cables: Two pairs of Jorma Origo Interconnects in copper and one pair of Kimber Select KS 1236 Phono Cables in silver. From Phono Stage to E.A.R. 912 Preamp, one balanced pair of Unique Innovation Technology Perfect Music Purifier (PMP) Interconnect Cables.
Preamplifier: E.A.R. 912 Tube Preamp connected to two E.A.R. 890 Tube Amplifiers using balanced UIT Interconnects.
Amplifiers: Two E.A.R. 890 Tube Amplifiers connected to speakers with Jorma Bi-wire Origo Speaker Wires.
Speakers: Marten Bird Loudspeakers and REL Stadium 3 Sub-woofer.
Ac Cables: Kubala-Sosna Elation and Emotion Power Cords
Power Distributor: Stein Powerbar 10 and Stein Highline Power AC Cord.
Demag: All LP's demagnetized on the Stein DE3 which allows in sleeve processing.
Other Setup Notes
The Epoch comes with ten hours of testing, but needs about one hundred hours more of play to reach optimum performance. I noticed that it likes to be played and sounds a bit better at 200 hours. I warmed up the Epoch by playing a used LP I never listen to for one side before normal listening. Never demagnetize this design, just play more records. It sounds its best at 1.7 - 1.85 grams and mounted perfectly level. After much experimentation, I utilized 1.85 grams stylus pressure in the Helius Omega Tonearm for this review. I applied about .5 grams of anti-skate. Impedance will require experimentation. I found loads of 100-400 ohms to work well. The Epoch works well in the same load as the Statement 2. Weight is 12 grams, heavier than most past Grado designs. Frequency response is 5-75,000kHz and separation is a strong 33dB, 10-30,000kHz.  Output is 1.0mV at 45RPM. 
A portrait of Dan Meinwald at THE Show Newport Beach, 2016 (photograph by David W. Robinson)
My personal thanks to Dan Meinwald, CEO of E.A.R. USA, and the best audiophile setup professional in California, for brilliantly mounting and tweaking the Epoch for this review. He also distributes the Helius Tonearms and the Jorma Cables used here.
Listening Evaluation
Though I am mightily enjoying this feast of analog bounty the Epoch manages to release from the grooves of my LP library, my fun is not really why you are reading and dissecting this review. You want more than that. You want to know why you should spend $12,000 on a phono cartridge. Here are five major reasons...
Clarity
The epic Epoch is the clearest, most transparent-sounding transducer I have ever heard. Instruments and voices in the rear of the sound stage are as clear as those stage front. It is as if the distortion, both surface and phase, were mostly eliminated and the signal-to-noise ratio were dramatically improved. I cannot technically explain this phenomena, but this kind of sophistication is what Grado has been aiming for in this design. Breakthrough? Probably.
Focus
Images of solo voices and instruments are fixed in their space, gently rounded, and textually complex. Their solidity is stunning, really palpable. J. Gordon Holt once said that in the absence of visual cues, auditory cues have to be that much better. With the Epoch, they pop. Images also move back in the stage a bit as if discovering added depth and space, even in the front. Other top cartridges bring out images by moving them forward, sometimes flattening them a bit in the process. The Epoch's treatment of imaging is very much the way R2R Tape performs. Another breakthrough? Could be.
Sound stage size
It's big. Grand Canyon big. Mercury LPs take on a majesty and ferocity I have never heard before. Tracking is absolutely perfect. Large symphonic orchestrations are really large, life-size large, with Beethoven pushing out the walls of my listening room. Listening to a cello concerto or piano concerto, the Epoch focuses the instrumental solo in its space while the hurricane of 100 other instruments pulse around it. There is never any compression or smearing. The power and the majesty of this kind of reproduction is addictive. Trust me, it is hard to go back to less.
Bass
This I can say with utter certainty:  In all my 55 years of playing records, I have never heard better bass, tighter bass, deeper bass, or more defined bass. I considered buying a new sub-woofer recently—now, no need. The Epoch's mids and highs are certainly superb...but the bass is out of this world or, say, downtown Brooklyn. Love it.
Much less surface noise
Right out of the box, I heard a reduction of surface noise, a significant reduction. With my E.A.R. magnetic drive turntable already super quiet, the Epoch yields much more music from the grooves with much less LP distortion. You clearly hear the soft hiss of older tape sourced LP's so nothing is missing you want to hear, only less of what you do not. I consider this a bonus of a well-designed transducer. The Epoch combo of special shaped stylus, long sapphire cantilever, and non-resonant wood body combine to give you this advantage. This is a big part of what you are paying for. I found myself just forgetting I was listening to an LP, and was at the performance with the Epoch.
Further thoughts...I have realized after playing a substantial number of LPs which have very good, but not very quiet surfaces due to pressing compromises, that they are really extra quiet with the Epoch. Since the musical definition, both direct and subtle, are tops, this strikes me as very special. The Kiseki Purple Heart and Grado Statement 2 do perform this surface-quieting act on a much lower level, say one-quarter as well as the Epoch. The London Reference actually enhances surface noise. The Epoch does not eliminate obvious scratches though. I suggest this surface noise reduction is a real bona fide break-through in stylus design and implementation. The Epoch is special indeed.
A Sampling of My Current Favorite Reference LPs
Day Breaks, Norah Jones, Blue Note, B002520901. Released in 2016 and sold at Barnes and Noble on gold colored vinyl, this is a lovely minimally recorded LP. A small combo and piano accompany Jones and her voice is filled with layers of nuance and little sweetening. The drum set is beautifully recorded, deep kick, and excellent beat. A stage organ keyboard accents the music and horns pop in occasionally for fun. All the best folks are involved...recorded at Capitol Records Studios, Mastered by Greg Calbi at Sterling Sound in NY, cut by the world-famous Bernie Grundman in Hollywood, and colored 180 gram vinyl...what more could you want? It is even a double gate-fold. The new songs are first rate and very entertaining. The sound is room filling, bass loving, vocally superb, with gorgeous airy sound staging wall to wall. Surface noise is non-existent. To my ear, Day Breaks is as good as it gets with the Epoch.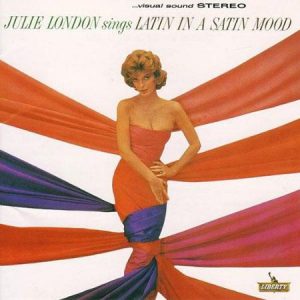 Latin in a Satin Mood, Julie London, Liberty Records, Analogue Productions, APP 7278. What a sweetie! This schmaltzy group of Latin standards is wonderfully sung by Julie in her prime. Backup band is a small, but versatile Hollywood pickup group playing their hearts' out. Worth the money just for her sexy voice and the percussion fun. The Epoch plays it all and throws a big sound stage of great entertainment. The super quiet surfaces, due to the way the Epoch plays this, really give you the impression you are at the show! I heard this LP on two of my other cartridge references and was unimpressed. The Epoch brought Julie to life for me.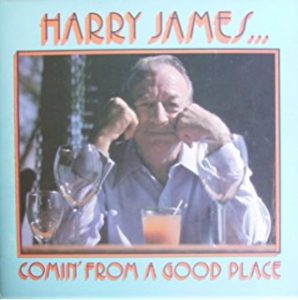 Comin' from a Good Place, Harry James, Sheffield Labs, Lab 6. When Doug Sax, producer of Sheffield Labs direct-to-disk efforts, died recently, he took the secret of recording direct to disk with him to the grave. Nothing released in this manner was worth a damn after Sheffield except for a few isolated efforts that accidentally got it right. This was the best of the Harry James albums, best balance, and best musical effort. I have used it as a reference forever and it has never sounded more alive. The Epoch puts you right there in front and blows you away with power and finesse. Pin-point imaging is so grand, you can tell what everyone is wearing. The Sheffield Labs LPs are still around, but getting more scarce and expensive in great condition. Grab them when you find them. Wonderful with the Epoch for sure!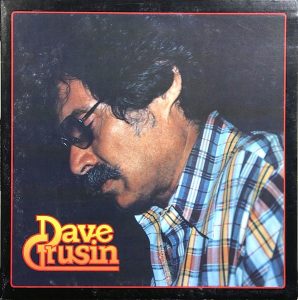 Discovered Again!, Dave Grusin, Sheffield Lab-5. A feast of carefully recorded standards with much creative arranging bring this LP to the top of the heap of reference disks. The sound is 10/10 and the surface is dead quiet. Just recently found a sealed copy and added it to my four other copies for use in this review. If you do not have a copy, find it. If you do, find an Epoch to play it with. Stunning sound with super tight images, the Sheffield sound on the Epoch is startling. The fantastic bass is even more exceptional and perfectly rendered as only Doug Sax could do. May be best LP I played and quite fun to listen to with the total lack of limitations inherent in the new Grado Epoch.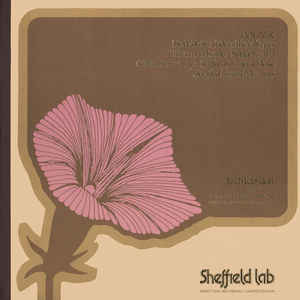 Wagner: Ride of the Valkyries, etc., Eric Leinsdorf/Los Angeles Philharmonic, Sheffield Lab 7. I listened to this by accident and I was not going to report on it. All I can say is someone send a copy of this to those folks currently producing classical direct-to-disk LPs and make them listen to it! Never before have I had a cartridge make real sense of this studio recording and, consequently, the LP has remained ignored. No more. On the Epoch you are about 20 feet from the orchestra and can feel it in front of you! The instrumental spread in all directions is clearly rendered and the imaging of the solo instruments is spot on with no spot microphones employed. Tons of air has appeared in this recording I have never been aware of. Amazing gorgeous music, too. Thank you Grado for helping me rediscover it.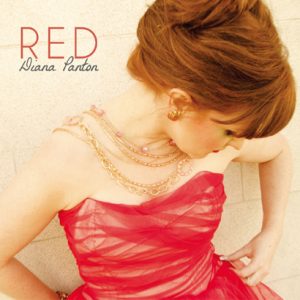 RED, Diana Panton, eWise Digital Multimedia Corp., EW-112858, Pressing number: 924 out of 1000. Cut by Bernie Grundman in LA, pressed and plated by Quality Record Pressings, and recorded to perfection, Panton is fantastic with RED. Very natural recording technique makes the LP come alive. This is an amazing reference LP and recorded and produced the way the Diana Krall albums used to be. It is a must own as it features many acoustic instruments helpful in judging what's up with your system and, of course, her well-focused sweet voice as well. RED features a wonderful selection of songs and terrific arrangements. The Epoch's handling is just as sweet and warm as the recorded performance with no added enhancement. The acoustic bass is superb and sax playing first rate. You just cannot hear any inherent cartridge colorations with the Epoch. The Epoch is a true chameleon and an audiophile wonder. Find your copy of RED soon as only 1000 were pressed.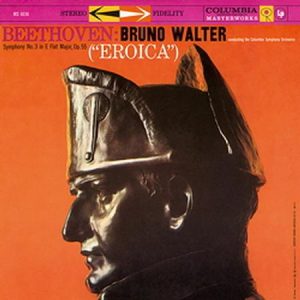 Beethoven Symphony No. 3, Bruno Walter, Columbia Symphony Orchestra, Speakers Corner Records, MS 6036. Recorded in the late 50's in LA with a pickup orchestra dubiously named the Columbia Symphony Orchestra and done with minimalist miking due to cost, this Walter offering is outstanding in most every way. Very natural symphonic sound and beautiful spatial cues are made even more delightful with Walter's brilliant conducting. He was Mahler's assistant conductor in Germany in his 20s! He died shortly after this recording was made. Speakers Corner only uses master tapes and that makes this even more attractive. Now play it with the Epoch and just get out of the way. Hear layers and layers of sound, ambiance galore, big dynamic swings, depth of image without peer, a gigantic sound stage, and more. Just glorious! The Epoch is at home with super complex classical recordings and unravels them superbly. The Epoch appears to be linear to perfection with no emphasis at any noticeable frequency.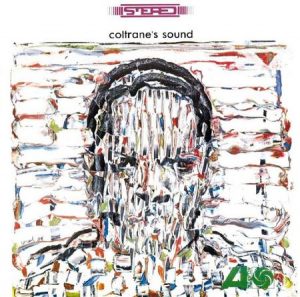 Coltrane's Sound, John Coltrane, orgmusic.com, ORGM-1091, 45 RPM. Recorded in 1960 at same session as My Favorite Things, this reissue was produced from original session tapes by Bernie Grundman, LA. It was pressed by PALLAS in Germany on 180 grams vinyl with 2000 limited released. The performances, the surface, and the selections are perfect straight ahead jazz wonderful. Alive and natural, this is reference LP for every man to own. The Epoch conveys a full-bodied, organic, tape-like sound that involves and enthralls. The LP has dead quiet surfaces and the 45 RPM speed does not affect the Epoch in any way other than sounding a bit more authoritative and alive. Once again, instruments stage front are as convincing as those stage rear and imaging is perfection. The Epoch is Coltrane.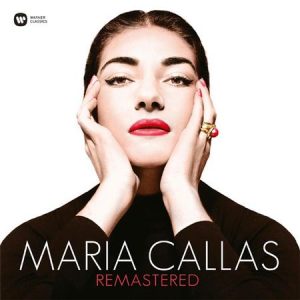 Maria Callas Remastered, Maria Callas, various orchestras/conductors, Mono and Stereo selections, Warner Classics available at Barnes&Noble, special edition done in red vinyl with 7 inch bonus LP, 0190295921323. Made, mastered, and pressed in the EU from master tapes, this album is worth its weight in gold for Callas lovers. Features many of her best roles and special offerings, the Epoch portrays her in fantastic voice with all that wonderful unique mid-range richness she was famous for. Perfect focus with an amazing sense of center hall sound and rear orchestra and chorus when singing. Spatial cues are everywhere, but never distorting or creating a haze. Silent surfaces, too. "Habanera" from Carmen, "Casta Diva" from Norma, "Sempre Libera" from La Traviata, "Vissi d'arte" from Tosca, "Un bel di" from Madame Butterfly, "Una voce poca fa" from The Barber and 7 more! What an album! The Epoch is Callas.
Too Neutral?
As I stated up front, the Epoch is the most non-editorializing cartridge I know of; it is neutral with a bullet, or lots of bullets. Though not my favorite musical review term, the Epoch is exceedingly accurate. Garbage in, garbage out—except it does lower surface noise due to its new stylus. However, when set it up 90% correctly or better, the Epoch will never function as a tone control. If you want an overall more luscious sound, reduce those Mercury highs, add bass to Columbia classics, whatever, you will have to choose interconnects that are inherently that way or tube roll your phono stage or preamplifier. The Epoch is just not richly euphonic like romantic sounding cartridges or lean and mean for that matter unless the recording is that way. And when the LP is rich and warm, the Epoch gives you all of the mellifluousness in the grooves there is to give.
It is possible you will be like me and want to hear recordings the way they actually sound for a change. Hard to tell, since you never know what you are missing. HINT: If, you hear instruments, air, depth, vocal nuances, even tape hiss you never heard before on your favorite LP, this is a tip-off something wonderful is going on. This happened over and over, LP after LP, 33 or 45 RPM, 150 gram or 200 gram, NOS or re-issue, there was just more definition there to hear with less added mechanical surface stuff with the Epoch. I found myself replaying a side of an LP just to make sure I was not hallucinating. The Epoch presents the best of the best of neutral, and I like its version of neutrality and authentic believability mightily well. I suspect you will, too.
Summary
With the overall stunning performance of the Grado Epoch Phono Cartridge described above, the Epoch appears to me to be that ultimate new cartridge John Grado set out to build...an American-made ultimate, too! Who would have thought it possible in 2017? It is very possible if John Grado personally builds an Epoch for you on his personal workbench in Brooklyn as he did with the sample I reviewed. A huge plus is if the Epoch ever needs repair or adjustment, you send it to Brooklyn, NY, instead of some place halfway around the world. Based on its stellar build quality, the Epoch is a lifetime purchase, especially if you are an older audiophile like me. Not only does the Epoch sound outstanding, it effectively reduces surface noise without harming even the most delicate musical definition. 
If you are a well-heeled audiophile connoisseur and must have the very best, most revealing, and truly neutral phono cartridge at all times, I have a killer transducer to recommend. I'll admit that I have not auditioned all the most expensive cartridges in the world. I have heard there are some custom jobs selling for $26,000 in Hong Kong. But the Grado Epoch may just be the greatest cartridge of them all.
I will attest to this:  the Epoch will compete very favorably with anything made anywhere at any cost on any record you will ever own. End of story. The American-made Grado Epoch Phono Cartridge has my highest cartridge recommendation. 
Epoch Phono Cartridge
Retail:  USD $12,000
Grado Labs
4614 7th Avenue
Brooklyn, NY  11220
USA
718.435.5340