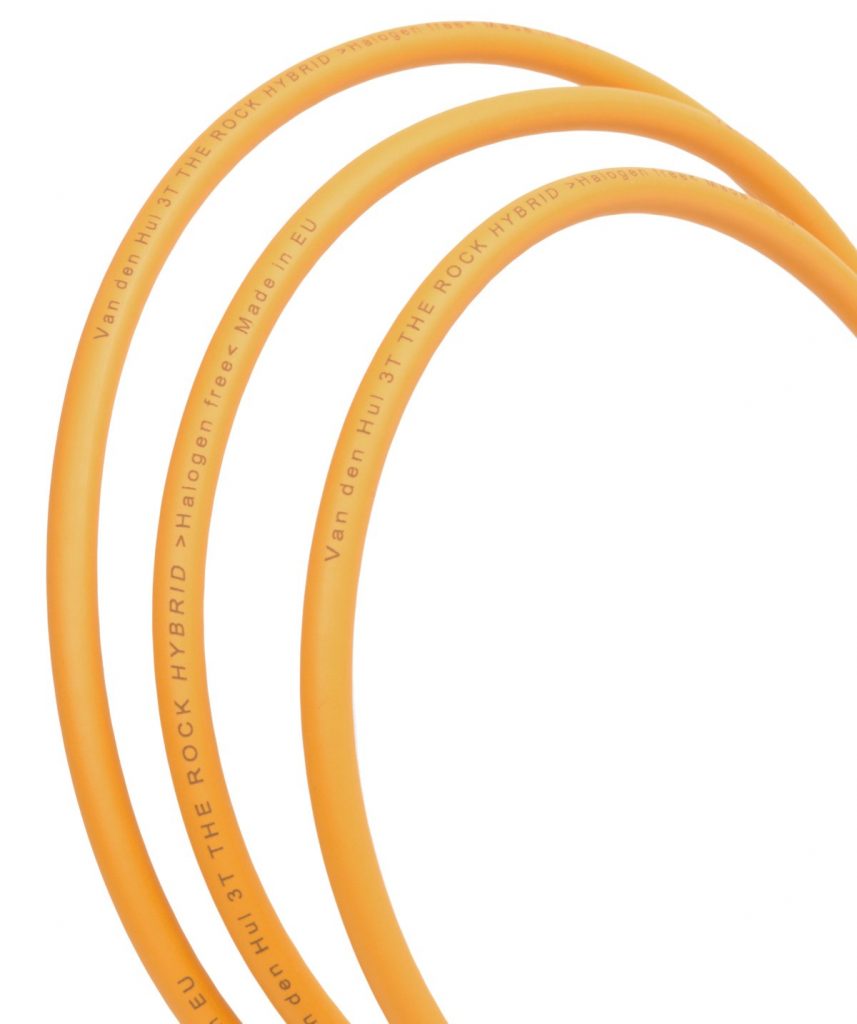 van den Hul 3T Rock Interconnects
I have been most curious about Van den Hul interconnects as they have a sterling reputation, but a lesser following in America compared to the rest of the world. Jay Rein, their distributor at Blue Bird Music graciously suggested I try their middle-level wire in the 3T series, The Rock, which is immensely popular and the most requested of all of their wires. And so, I had to try the van den Hul 3T Rock Cables; what did I have to lose? At $650 for .8 meters, its price did not give me confidence we would have an audiophile winner...surprise, it is!
In my experience, cables under $1000 per meter often have very good detail, but suffer from lack of depth, a peaky high, or a bloated bass. I was surprised to find that both the RCA and XLR were extremely even harmonically from top to bottom, had above-average depth retrieval, and a ton of definition. The Rock is solidly and definitely the best performing wire I have heard under $1000 per meter, ever.
This is amazing stuff with three center conductors covered in carbon, and a three layer shield of silver wire and carbon coated copper strands. The outer material is flexible and bright yellow so that you do not have any problems in low light. The connectors are first class and work perfectly. 
Listening to the RCA in various setups and the XLR in my main system, I judged the RCA a bit better in detail retrieval and overall performance compared to my $3000+ references. Still, I cannot recommend a competitor to The Rock unless you are willing to double your price!
I also tried the RCA and XLR wires in my E.A.R. setup for my AKG K1000 Headphones. These revealing cans showed me just how detailed, non-fatiguing, and even-natured The Rock performs. I found the RCA just a bit more open than the XLR, but very close indeed. I left the RCA in the circuit and retired my reference wire; welcome to my new reference! 
Van den Hul is one of the few manufacturers using carbon wire in the world. This may be the secret sauce. They also have a reputation for high quality silver and copper materials. They do not use chemical baths or other creative concoctions to enhance their already fascinating wire blends.
I wholeheartedly recommend The Rock Interconnects to our readers. They are overachievers and will satisfy all but the most fanatic among us—and do it at a great price!
The Rock  Interconnects
Retail: $650 .8 meters XLR or RCA terminations
Bluebird Music Distribution
[Photograph courtesy of van den Hul.]