With their headquarters based in sunny-side California, Ultimate Ears was initially founded in 1995 by Jerry and Mindy Harvey. The former of which has played such an influential role in the design of headphones that within just a few years of UE's induction, The Rolling Stones, Enrique Iglesias, and Faith Hill were loyal customers. A decade later, the company was acquired by Swiss electronic giant Logitech. Though an initially controversial move, the vice president of headphones, Phillipe Depallens, claimed that even with Jerry Harvey's departure they have still managed to produce some of the best in-ear monitors the market has ever seen.
Enter the UE 18+ Pro, the second-generation flagship custom in-ear monitor, resulting from more than two decades of experience in ear phone and audio product manufacturing. The UE 18+ Pro, like the UERR, adds their own proprietary True Tone Drivers to reinvigorate the original UE 18s and deliver a more refined acoustic experience which is said to present 'more detail, separation, and coherence' than its predecessor. Despite the new type of drivers, the topology remains very much the same with a four-way crossover design and triple bore system which earned the original their many accolades since their induction.
Designed for musicians and audiophiles alike, the UE 18+ Pro aims to provide versatility with a 5Hz – 22kHz frequency response (an improvement of 3kHz in the higher frequencies) and a -26dB removal of ambient stage noise. At a hefty $1500, however, the UE Pro 18+ does not come cheap and represents a significant investment for any individual who wishes to add this fine piece of craftsmanship to their collection.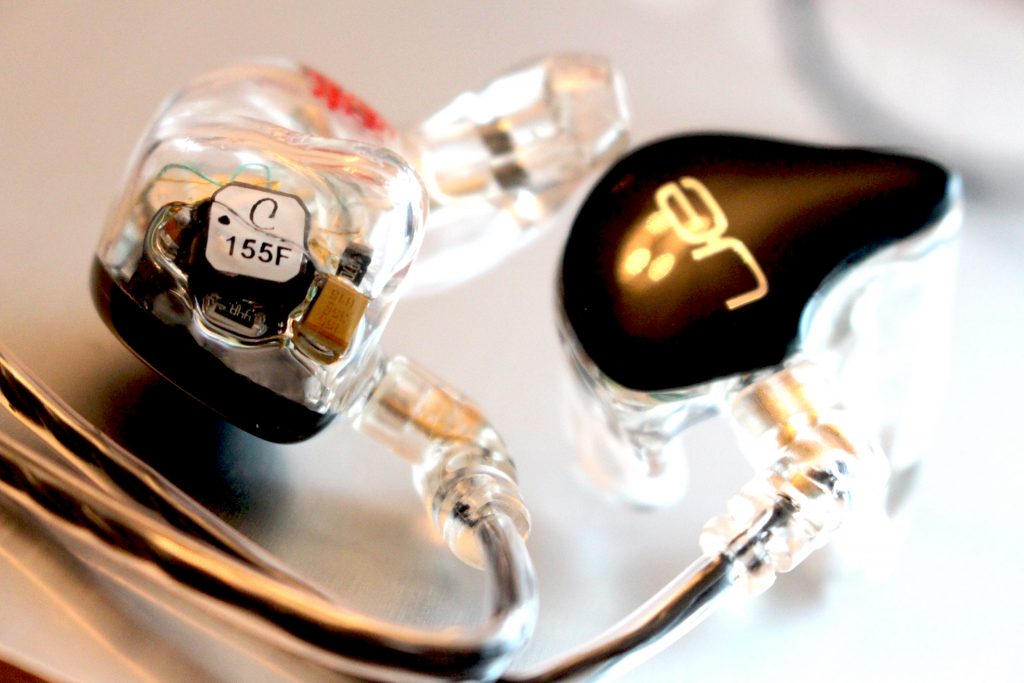 The custom in-ear process
As with all custom in-ear monitors, custom impressions can be obtained from audiologists which have to be sent to UE Pro's lab in California where they are stored and shaped to make the final product. Interestingly, the company have revolutionised their manufacturing process with ear impressions now being scanned and stored on computers. Whereas before, silicone ear impressions were shaped by hand, now new software can easily shape the final product with a 3D printer used to print the final product. The aim being to improve consistency and reduce rates of returns from poor custom fits. Fortunately, UE have noticed positive changes with this new system with an overall 50% reduction in returns from poor custom in-ear fits.
In addition, UE plans to exploit the benefits of the digital laser scanner in order to make the process of obtaining ear impressions digitized too. The aim again being to improve consistency and obtain better fits to improve customer satisfaction rates and pioneer the future of custom-in ear models. Virtual impressions can also be sent directly to UE labs reducing the transit times from shipping normal silicon ear impressions and thus minimizing overall time from placing order to receiving the final product. As of now, however, there are only a few places which do digital scanning but UE hopes to soon roll out the procedure to retail establishments across the U.S. as well as abroad. If digital ear impressions are not obtainable from near your location, Ultimate Ears Pro have a database of trusted audiologists (to find those near you, do visit their site).
What you get: the box & accessories
Sticking to their minimalist and bold themes, Ultimate Ears accessories pay homage to the company's premium feel. Customers have the option to choose between several cases including a small square hard case, black round case, large roadie house case and silver round case. The larger cases do not come at an extra cost and are a great addition for those who are likely to take these monitors on long-commutes. For all intents and purposes, this review presents the black round case which feels sturdy and weighty to the touch. While perhaps not as durable as the large roadie case, this case offers a compact and neat solution to store monitors for quick and off-the-go uses.
The box which stores this small case is also minimalist and compact with a nice textured feel that opens via a magnetic latch system. Inside, the box is lined with a felt lining which houses the round case and protects it from scratches and drops. In terms of other accessories, UE Pro provide a 3.5 mm to 6.3 mm gold plated adaptor and cleaning tool. The tool provides easy removal of wax which may accumulate within the sound bores of the monitors. A possible suggestion for UE Pro would have been to include an ear monitor cleaning spray to make it easier to clean the body of the monitors themselves.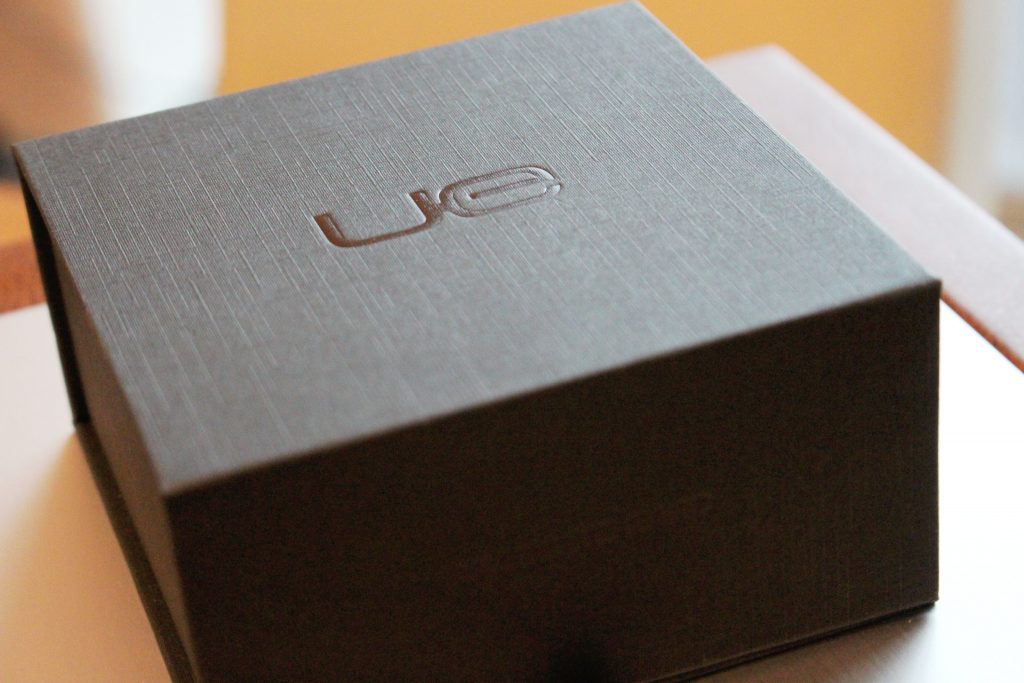 Build Quality & Design
Ultimate Ears Pro never fail to disappoint with their build quality—the monitors are extremely durable and have no noticeable bubbled trapped within the shell material. The face-plate is securely attached onto the body and both the cable and their insertion sites are securely placed. Perhaps an MMCX connector could have been used to enable more maneuverability when placing the custom monitors in the ear.
As with their other models, Ultimate Ears Pro provide a huge selection of custom-ability options allowing customers to truly personalize monitors to suit their tastes. Users are given the option to choose between 4 categories: solid colour, wood, specialty materials, and pattern. It should be noted that the solid colour option comes at no extra cost whereas the latter three categories come at an extra $100 cost.
Cables also come in different varieties with their being 48" black, 48" silver and 48" iOS remote cable w/Mic variants along with 64" black and silver options. Customers are also given the choice to engrave their case.
Fit & Isolation
With their new systems in place, comfort and fit is excellent with the UE Pro 18+ delivering a seal-perfect fit. One thing to note is that the ear bores are relatively deep which does take some bit of getting used compared to other IEMs. However, once placed and poised the UE Pro 18+ monitors seemingly disappear and you are just left with sound. Noise isolation is also great as expected from a custom-in ear allowing individuals to drown out ambient sounds with an average 26dB noise reduction.
Sound impressions
Lows
The UE 18+ Pro offers extensive sub-bass adding a richer and more organic tonality to the UERM's more adept but less authoritative bass line. Both the UE 18+ Pro and UERR extend down to 5Hz and bring a more warmer and musical signature to the UERM's more reference and neutral approach; the UE 18+ Pro more so than the UERR.  With that said, bass also does well in the department of cohesion with no perceivable bleeding into the higher frequency ranges. Compared to 64 Audio's U12, the UE 18+ Pro has similar depth but the former offers more visceral bass and sound staging at the compromise of control. In "No More" by Jafu, bass has impact and control which aids in delivering a more fun listening experience than UERR and UERM.  
Mids
While the UERM presented a mild U-shaped imposition on its midrange frequencies, the UE 18+ Pro brings the mids more to the forefront. However, the UERR is perhaps the most forward sounding and intimate of these three Ultimate Ears Pro monitors. While not the largest of soundstages, my preference leans towards the UE 18+ Pro's rendering of midrange frequencies which sound natural and immersive. Mids are full-bodied which is something often lacking in balanced armature earphones. Like the UERM, the UE 18+ Pro restores fullness to tracks without presenting harsh leading transients or sibilant tones. Sound signature is smooth with warmth from the bass helping to portray a resolving yet forgiving sound. Overall, the UE 18+ Pro sounds more open and cohesive than the UERR while still managing to retain detail and nuance.
Highs
While not as extensive as perhaps the UERR and UERM, high frequencies are linear with great detail and musicality. One problem I faced with the UERR was the treble which lacked air and depth compared to the original UERM. However, the UE 18+ Pro aligns more with the UERM with its detailing and openness. With that said, there could be some room for improvement with an even more heightened top-end spectrum. The lack of fatigue though makes these headphones incredibly easy to listen to which is a positive in long-hour listening sessions.
Soundstage & Imaging
As described, the UE 18+ Pro aligns more with the original UERM's soundstage with good sense of openness and depth. The positioning of vocals, however, is more realistic and engaging than the original reference monitors. Instrument separation and projection of sonic cues is also more expansive than the UERR which can be described as Ultimate Ear's more mid-centric sounding IEM.  
Pairings
The UE 18+ Pro pairs fantastically with Fiio's 3rd generation X5 DAP; the sound signature is smooth with great body and detailing. The Questyle QP1R, on the other hand, extracts even more detailing albeit with a slight compromise in soundstage proportions. The Fiio X7 presents a more analytical sound than Fiio's 3rd generation X5 DAP with similar levels of separation and openness. At 37.5 Ohms, the UE 18+ Pro is ever so slightly harder to drive than the UERM and the UERR but is still relatively easy to drive in the grand scheme of desktop listening, DAPs and portable headphone amps.
Conclusion
Overall, the UE 18+ Pro is very deserved of its flagship status—combining the best traits of the original UE 18 Pro such as its musicality with the detail and separation of the UERM and the smoothness of the UERR. Vocals are natural and seemingly open without being perturbed by the extensive and authoritative sub-bass. In addition to this, the huge plethora of custom-ability options and solid accessories allow customers to purchase a personalized product which can last them for many years. With that said, the $1500 price tag should by no means be overlooked as the product should be considered as a significant investment. However, with Ultimate Ears you are buying into a smooth and professional company with many years of experience and accolades under their belt. The UE 18+ Pro which along with the classic UERM is definitely one of their best models and should also warrant an audition for those considering to purchase into a resolving yet fun sound.  
Ultimate Ears Pro 18
Retail: Starting from $1500 
Buy from HERE