No other audio component takes as much abuse as in ear monitor headphones. My vintage balanced armature Klipsch earbuds have been stepped on, wash and dried, lost and recovered, twisted, pulled, and shoved into the pockets of jeans and sweaty gym bags. My classic Grado SR60 had their cable sliced through because I was wearing them while lopping branches in the backyard. Thankfully, Grado repaired the non-detachable cable for a nominal fee. Not knowing what they were in for, Periodic Audio sent me their In-Ear Monitors aptly packaged as the Experimenter's Pack. The Experimenter's Pack contained 3 sets of in ear monitors; Magnesium ($99), Titanium ($199), and Beryllium ($299). The model names indicate the material used to fabricate the driver contained within each cylindrical enclosure.
Periodic Audio is the brainchild of Dan Wiggins. Mr. Wiggins is a well-traveled industry veteran whose research and development permeate the pro audio, hearing aide, headphone, and music streaming fields. The trend at this year's So Cal Can Jam seemed to feature expensive custom fit in-ear monitors stuffed with multiple balanced armatures. Periodic Audio has taken a different direction by producing single element drivers with powerful magnets in a dual ported enclosure. The first port vents ahead of the sound tube facing the ear and the second port vents behind the driver on top of the enclosure. The ports work to cleverly stabilize pressure and extend frequency response. Periodic ear buds are for music only and do not feature provisions for operating iPhone or Android devices.
All of the units were conditioned with several hours of pink noise on an iPod Nano. I spent two weeks of average daily listening with Magnesium to establish a baseline for the Periodic sound. Although the majority of listening was performed on my iPhone playing iTunes downloads, I completed my assessment with higher resolution files from a MacBook Pro and LPs through the high quality headphone output of the Bel Canto C7R. Additionally, as most ear bud users know, the units frequently have to be adjusted to make a good seal especially if one is on the go.
Magnesium and Titanium
After becoming accustomed to the feeling of the Mg in my ears, I was drawn in by their clean, transparent, and detailed sound. One of the most telling examples happened while listening to an iTunes download of Roxy Music's "Love is the Drug" from the 1975 recording Siren. The song begins with footsteps and a car driving off. Usually considered part of the background for effect, the sounds were explicitly rendered and I could clearly visualize the sports car revving away around the corner and down the highway. Mg captured my attention and I wanted to listen more.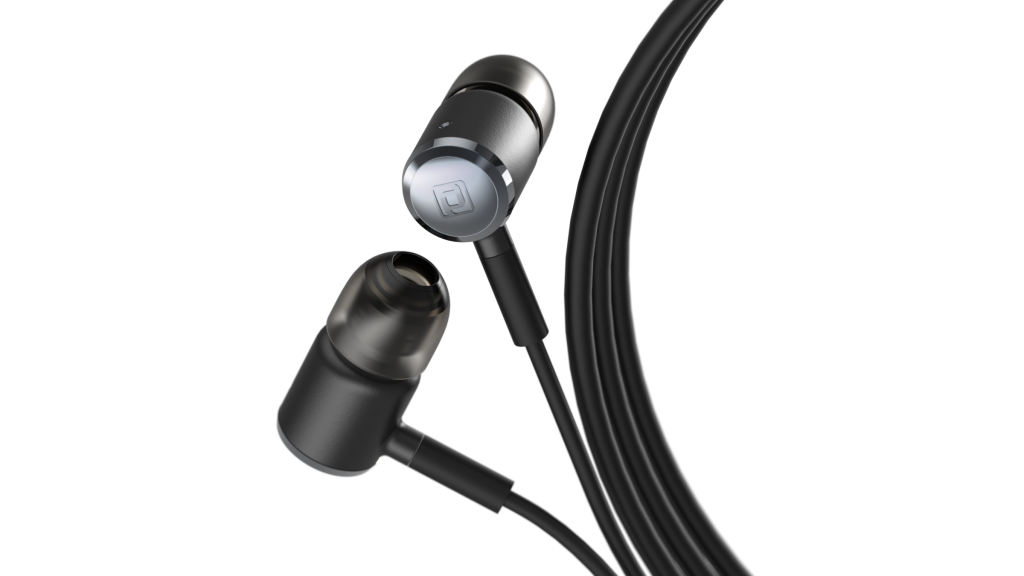 Mg In-Ear
My iTunes download of Faure's Pavane, Op. 50 as performed by Sir Neville Marriner and the Academy of St. Martin in the Fields on Phillips Digital Classics is a lovely piece of music. Mg recreated the orchestra with vivid tonal colors and excellent depth of field. Massed strings and woodwinds sounded warm and airy. Listening to the same material with Titanium increased resolution and created separation among sections of the orchestra. Ti also enhanced sense of space in the recording venue.
My LP of George Szell and the Cleveland Orchestra performing Dvorak's Slavonic Dances, Op. 72, on Columbia is another favorite orchestral recording. Mg rendered the lush beauty of this music with balance and harmonic integrity. In stillness of my living room, I became Slavonic. Listening again with Ti revealed the masterpiece arrangement of Dance no. 2 in E Minor (Allegretto grazioso), a simple folk melody folded and shaped among the sections of the orchestra like origami.
The Tierney Sutton Band's mash up of "Driven to Tears/So What" from Grammy Award nominated The Sting Variations is brilliant and very well recorded. Listening with Mg produced deep articulate bass and effective dynamic contrasts among instruments. Ti extracted sharper outlines and crisp precise accents on the drums. Tierney's note for note vocal transcription of Miles' horn solo is remarkable and superbly represented by Titanium's ultra transparency.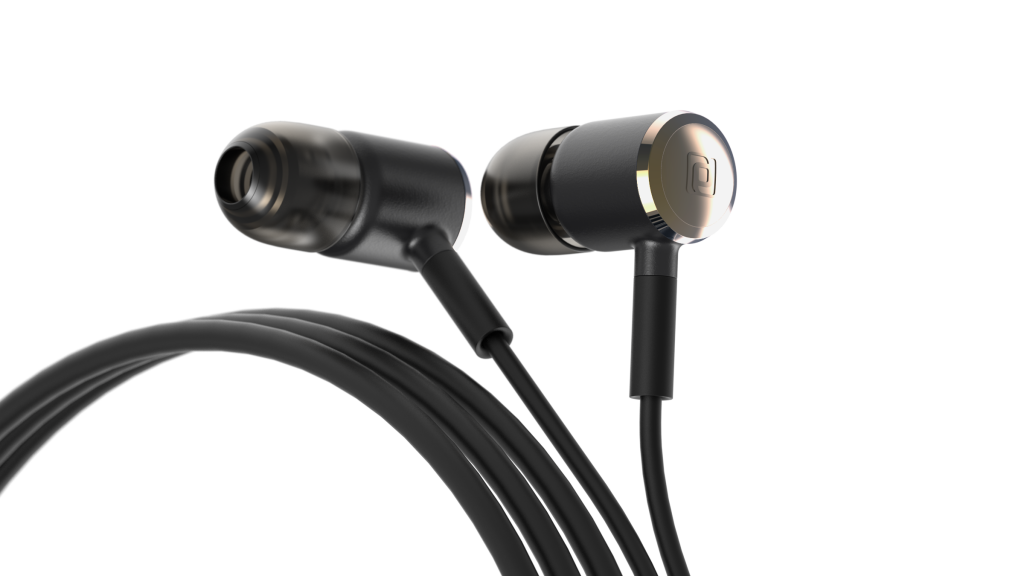 Ti In-Ear
Now is the time for your Latin Jazz download recommendations. The Orbert Davis' Chicago Jazz Philharmonic Chamber Ensemble live recording Havana Blue is extra fun. The song "Orlando's Walk" stands out for its swagger and rhythmic determination. Mg delivered strong momentum of this infectious cha-cha mambo. Ti equals the pace and expands the lively soundstage. Horns and percussion burst with dynamic energy. Spain Forever is jazz pianist composer extraordinaire Michele Camilo and flamenco guitarist Tomatito's completion of a trifecta that began 17 years ago with their first collaboration Spain. The song "Love Theme" by Ennio Morricone from his soundtrack to the movie Cinema Paradiso is a transcendently beautiful interpretation. Mg's exemplary coherence effectively communicated this heartfelt ballad. Ti truly captured the dynamic differences between grand piano and flamenco guitar. The unambiguous image of fingers flying over notes on the fret board filled my mind.
In review, Period Audio's Magnesium in ear headphone is exceptionally coherent and balanced. They clearly outperformed my discontinued balanced armature Klipsch set by a wide margin, which at the time of purchase sold for $100. For an additional $100 Titanium increases resolution of fine details and enhances the sensation musicians performing in real space.
Beryllium
If I'm not mistaken, at $299, Periodic Audio's Be is the entry point for the wonders of atomic number 4 in audio applications. Beryllium has only 40% the density of titanium while it has 3 times the rigidity of Ti and 5 times more than aluminum. A dome made from Be is 7 times more rigid than Ti. Therefore, Be has the optimum low mass, high stiffness, and damping properties for recreating sound waves with great precision. Unfortunately, Be is a rare element and nearly 100 times more expensive to manufacture than Titanium.
The end caps of Be look like they were dipped in ice tea... almost golden in appearance. No other markings or design distinguishes Be from its siblings Mg and Ti. The sound, however, exceeds anything I have ever heard from a dynamic in ear monitor. In fact, an $800 planar magnetic over ear set on loan do not approach Beryllium's level of pristine transparency, detailed resolution, and harmonic honesty. A word of warning, do not sit at your laptop with Tidal Hi Fi and Periodic Audio Beryllium in your ears. You may not get up from your position for a very long time. Appointments will be missed, tasks uncompleted, friends may worry and text, "Are U OK?"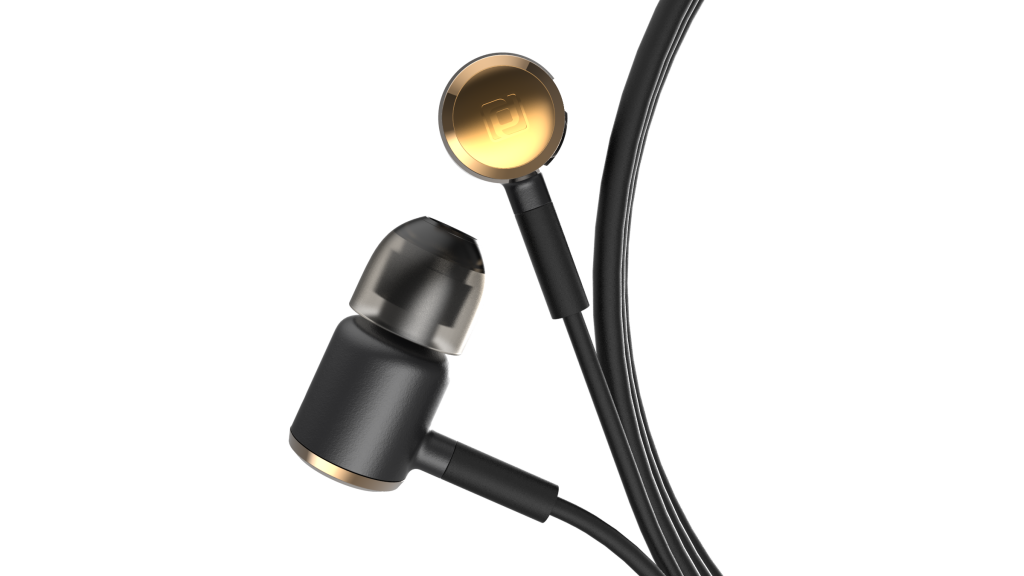 Be In-Ear
All of the music listed above, and much more, benefited from Be's seductive absence of distracting distortions. I listened to the seminal "Cissy Strut" by the Meters and the snare drum is hit with the force of a blacksmith's hammer to the anvil. "I'm So Lonesome I Could Cry" as performed by John Scofield scorches. The drummer lashes his ride cymbal with hypnotic cadence then suddenly strikes the crash or tom to intense dramatic effect. Listen to Harold Melvin and the Blue Notes sing "Don't Leave Me This Way" from their 1975 album Wake Up Everybody. The separation of instruments and voices was astounding. You will not witness a grown man plead for love with more conviction.
Even if you have a very fine system, you may wonder why so much musical nuance and emotional connection disappears when not listening to Be. Then you will understand Periodic Audio's mission to deeply connect people with their prized playlists for very a reasonable cost. I am not exclusively a headphone user. I much prefer the sound of music in real space however imperfect it may be. Nevertheless, I'm going to keep a pair of Periodic Audio's Be around as an absolute reference. Periodic products come with multiple rubber and foam tips, adapters, and a round travel tin. A graph with impedance and frequency response is also included. Recommended without reservation.
Mg
Retail: $99
Ti
Retail: $199
Be
Retail: $299
Periodic Audio