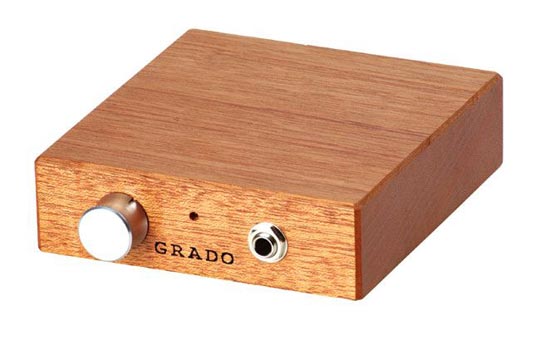 Let's cut right to the chase. I have had a battery powered Grado RA-1 since 1996, and found it to be more than satisfactory with Grado cans. With new revisions in place by Grado, I was very interested to hear the newest RA-1 version, with a large outboard transformer and new sexier knob and pot... with lovely wood frame. This model may also run on batteries or be attached to the beefy five pin plug umbilical on the rear side. This newly revised AC version, selling for a mere $425 MSRP, blew me away!
Cans tried using RCA phone plug included Grado PS1000e, Grado GS2000e, Grado GH1, MrSpeakers Ether Flow, and Audeze LCD plus Kimber Axios Cable. Reference headamps included the original Grado RA-1 Battery and E.A.R. HP-4. 
All cans, Grado made or otherwise, sounded more authoritative and dynamic with the AC version of the Grado. All cans. For the first time, non-Grado cans were also maximized in the Grado AC edition. Fabulous. Plus, the musical/definition differences between the 13 times more expensive HP-4 and the Grado AC was never more than about 20% max. Also, the AC was much more dynamic and open sounding than the older battery-only RA-1. Time to upgrade, I think!
What a bargain! The Grado RA-1 AC is a killer compact design and has layers of musical elegance with all cans I used. Nothing bright, edgy, or lumpy about this design. You will look for the tubes, but find none. You get a huge helping of the sophistication and elegance of the all-tube E.A.R. HP-4 with the Grado AC, and that in just a 12 ounce, five-inch-long package!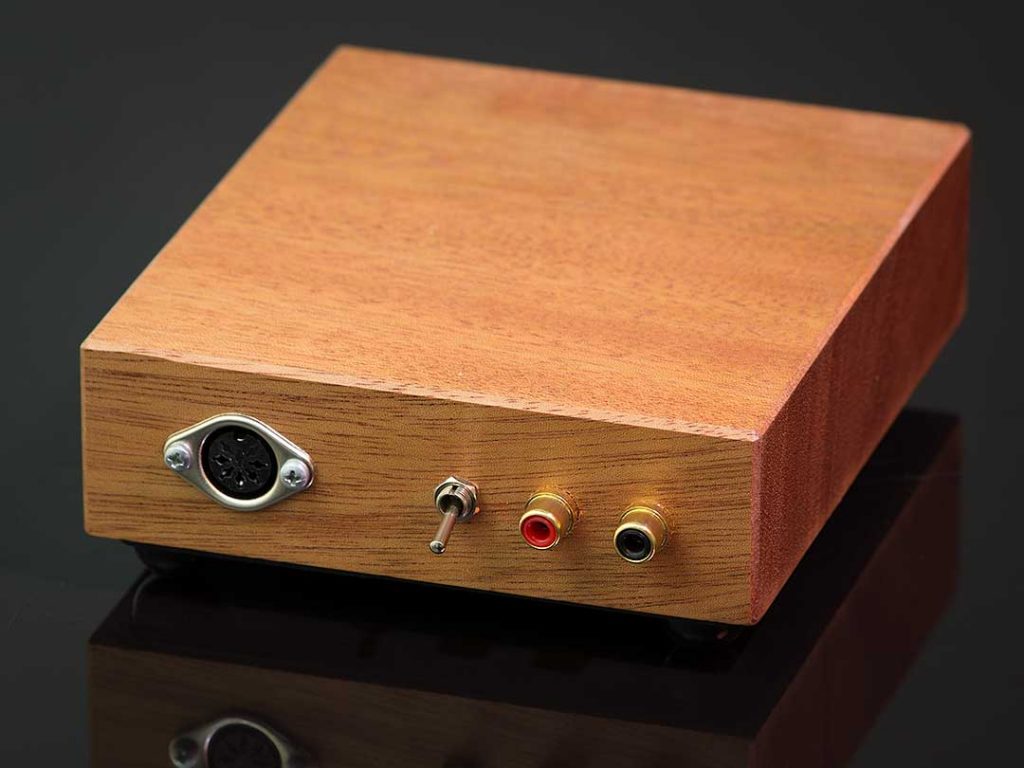 The Grado RA-1 AC Headphone Amp, rear view
I wasn't shocked to hear how Grado cans sound great in the RA-1 AC, but MrSpeakers and Audeze? Who would have guessed it? You will hear strong dynamics, airy highs, and great depth with the Grado AC. In fact, I had no cans on hand that were not maximized. What a gift to audiophiles!
I have listened to all kinds of under-$1000 headamps, but none of them are as delicious sounding on classical, rock, and jazz as the Grado. I understand that the legendary Sid Smith of Marantz fame was involved in the designing of the RA-1, now perfected by John Grado. With bass control down to the lowest octaves blooming with musical juices, the mids and highs float on a cloud of air and high definition. If this piece were made by ARC and sold for $995+, we would all be thrilled. 
YES, you can maximize!
I did try some upmarket power cords with the Grado transformer, as it contains a standard IEC connector. I did get some nice improvements over the stock cord provided. A $250 Harmonic Tech cord gave me more dynamic sound and more depth. A $1500 Kubala-Sosna Emotion cord brought out more definition yet again. The overall performance of the RA-1 edged closer to the E.A.R. HP-4 in overall sonic sophistication with an upmarket AC cord on board. This tells me the Grado is an upscale piece in all ways, and not to let the inexpensive price deter my consideration. Time to mine your cable closet for a great power cord for your headphone rig, too.
Conclusion
Made of mahogany and fitted with beefy connectors, the latest RA-1 AC from Grado is a giant killer. It works well with any cans, and maximizes Grado cans in particular to a tee. With batteries it is a very good unit, but plugged into the large transformer with an audiophile AC cable, get ready for extreme performance, and the best I have heard under $1000-$1500, ever.
Most highly recommended for the headphone enthusiast looking for maximum bang for the buck, and an elegant solution to powering their favorite cans. What a bargain!
RA-1 AC Powered Headamp
Reatil: USD $425
Grado
John Chen