"First Impressions Always Last"
So does our music.
Warm greetings to you!
I hope everything will fare very well with you, your family and business in the Year of the Monkey!
I have great pleasure of bringing good tidings to you: FIVE GREAT NEW ALBUMS for you for the first season of the year!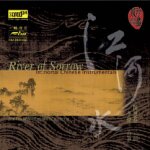 FIMXR 006 RIVER OF SORROW Limited Edition (XRCD24 format)
This album of immortal Chinese instrumental music was first released in SACD format in 2002. Immediately it received numerous international accolades including 'The Best of The Ten Best Albums in 2002' Award. My constant quest for perfection has prompted me to re-master it from original analog master tape (not DSD) by Paul Stubblebine for the newest XRCD24 format and have it meticulously produced as a limited edition deluxe packaging for 5000 pieces, each individually numbered. The sound is just OVERWELMING! 3000 copies have been sold during the first couple of weeks. This is an "audiophile to die for disc". If you don't want to miss it, better hurry up.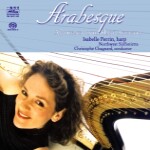 FIMSACD M 045 Arabesque – A Journey to Harp Artistry (formerly named as Oh! That Beautiful Harp)
This is a very special disc, probably the first SACD Multi-Channel disc in the market, played by the legendary French harpist, Isabelle Perrin. The repertoire is a rendition of all the choicest pieces of the masters, in stunning and sparkling stereo/multi-channel sound, extreme articulate and beautiful.
FIMSACD 048 Five Songbirds
I am almost sure that you have heard or are, in fact, in possession of more than one or all the discs of our world famous female signers. They are really fascinating and sweet. You may love Esther Ofarim, Jacintha, Patricia Barber, Ayyako Hosokawa, Mario Nakamoto or all of them. What about if the sound is now even better?! Yes. Paul Stubblebine has done it again—re-master the recordings all into DSD format. Yes. It is really wonderful. All their signature songs are included in ONE SINGLE DISC! Some customers at CES commented that it might be one of the hottest discs for this year. I tend to agree with them.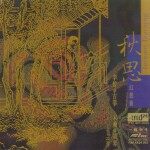 FIMXR24 053 Autumn Yearning Fantasia (XRCD24 format)
We take great pride in inform all our audiophile friends that this is the best sounding disc FIM has ever produced! Period!
This wonderful Chinese instrumentals was debuted at CES January CES. However, well before it was released, it was already chosen as the demo reference recording in the Annual AES (Audio Engineering Society) Conference Seminar in June 2003 at Banff, Canada, titling "The New Realism" on the subject of how to achieve best sound in a simultaneous stereo and multi-channel recording. Hence, you can imagine how good the sound is. The music and the performance are, of course, breathtaking. About 180 audio engineers were present. More details of this event are described in the liner notes of the album. It is a must own disc, if you claim yourself a true audiophile, and experience by yourself 'the most natural and musical sound ever recorded'.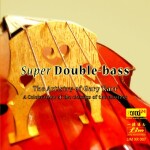 LIMXR 007 Super Double-Bass (XRCD24 format)
Gary Karr is a very unique double-bass virtuoso, beloved by many who like the mellowness and deep tone of the double bass. Gary's interpretation of the Master's works is touching and profoundly musical. For the first time, we produce this album in the sonic brilliance of the newest XRCD24 format. It is a celebration of the cream of Gary's performances. If you like music, you will like it very much as I do. There were many friends who shared my views as evidenced by the fact that this album was sold out at CES January 2004.
I think these five great albums will bring about new height of excitement to many FIM fans and hope you will do very well with them in the months to come.
In my next newsletter, I shall report on what recordings FIM will do for you and your customers.
Meanwhile, may I thank you once again for your support and wish you all the best.
Yours cordially,
Winston MA
(1) All FIM CDs are mastered by top engineers, such as Paul Stubblebine, either in 88.2kHz 24-bit HDCD( High Definition Digital Compatible) format, XRCD (Extended Resolution CD), Surround Sound or even the latest dts (Digital Theater Sound). All these formats are known to be the latest technology and the best available in the market.
(2) "One generation only" transfer in the mastering process is ensured. We, audiophiles, believe that the more generations of transfer will induce more distortion and loss of information to the music source. The following is a simplified illustration of the number of transfers leading to the production of the glass stamper. The glass stamper is used for replication of CDs:
Normal mastering process
Master Tape > Editing engineer
DAT (1) > Mastering engineer for sequencing and encoding of time log (production master tape)
CDR or DAT (2) > Replication plant 1630 u-matic tape or CDR (3) glass stamper.
Three, often up to five generations of transfer, are made from the original master to the glass stamper.
FIM mastering process
Master tape > editing, sequencing and time-logging all within the same hard disc of the Sonic Solution computer program.
Exabyte (1) ( true professional quality, many times higher in precision than DAT; the tape width is double that of DAT) glass stamper.
Only one generation of transfer is made from the master tape to the glass stamper to ensure the least of loss of information. Quality of the music source is controlled up to the glass master.
(3) The next step is to control the quality of the replication of the CDs. One of the ways is to ensure that the Block Error Rate (BLER) is as low as possible. The BLER of GS CDs is averaged at 20 while the industrial norm is around 200, meaning technically, they are 10 times better. For FIM CDs, the BLER is even averaged at 10, meaning technically 20 times better! To assure customers, we provide copies of the certificate of authenticity on request for every CD sold! Perhaps this is the only label that offers this level of guarantee and service.
Hence, the whole production process is under meticulous quality control.
In a nutshell, the owner of a FIM CD is ensured that he is in possession of one that gives him more beautiful music and the highest quality available in the market.