The audio domain is a field which combines a few spheres of human activity, i.e. music, the art of recording and reproducing it. The most important aspects of music reproduction are: technical knowledge, musical sensitivity and attention to artistic design. The last of the three is (or rather used to be) especially controversial. It is because it does not influence the quality of reproduced sound and, as such, used to be regarded as an additional, redundant thing by hardcore audiophiles. It was perfectly enough for a black box with knobs, buttons and switches not to fall apart while being shipped to the owner. Thanks to that, money allocated for design and related activities was freed up.
So, why do we attend audio exhibitions, since we know that there is usually no good sound there? Why do we buy nicely printed or online publications with fantastic photos? Surely, not only to read about sound. I think that this is how sensitive people who want to maximize their esthetical experience normally react. So, it is not only important what a given product sounds like, but how it is made and what it looks like.
It is similar in the case of audio magazines. It is no coincidence that you emphasize the importance of photos presented in High Fidelity so often in your emails—the visual aspect of the magazine is extremely important. Where is it most prominent in the audio domain? In high end, which is probably obvious. When, years ago, the German monthly magazines Audio and Stereoplay started publishing a separate supplement—AudioPhile, devoted to expensive products only, I read it (like other, perhaps) as if it was Playboy—to learn something, but mostly to look at. Such is life…
AudioPhile was a luxury magazine. When it comes to dummy and print preparation, it resembled high-end magazines devoted to watches, yachts, architecture and interiors. It was expensive to make and this is perhaps why there were sometimes problems with publishing it regularly. It is no coincidence that it now costs almost €20 per item.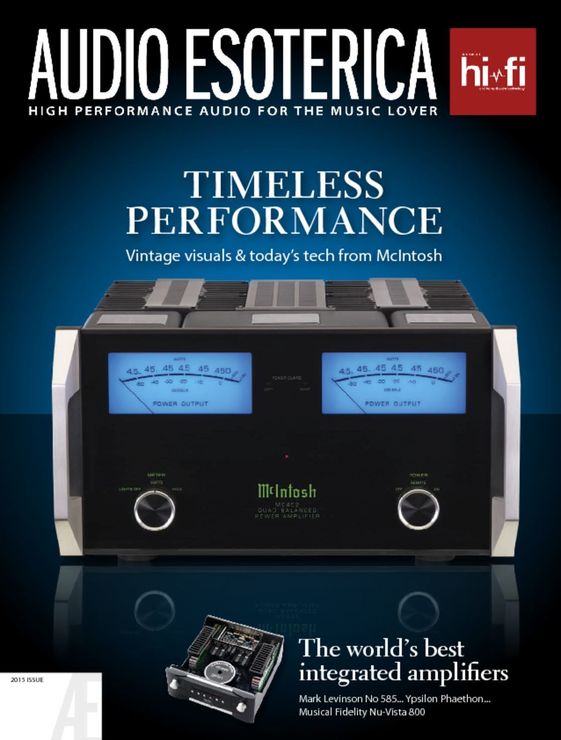 Another magazine of this type, published on the other side of the Globe, does not seem to have such problems. I am now referring to the Australian Audio Esoterica magazine, printed on presses standing upside-down and read on computers also turned upside-down. The magazine is published by the Hi-Fi and Sound+Image bi-monthly magazine which is part of the AVHub publishing group and is one of the nicest audio magazines, like Image Hi-Fi, the abovementioned AudioPhile and TONEAudio. The magazine is printed and the same material in PDF form can be purchased via Zinio platform where it costs a little less than 7 Australian dollars (AUD). Its editor-in-chief, Mr. Edgar Kremer agreed to talk to us and tell us a bit about himself and his magazine.
WOJCIECH PACUŁA: Please tell us about yourself.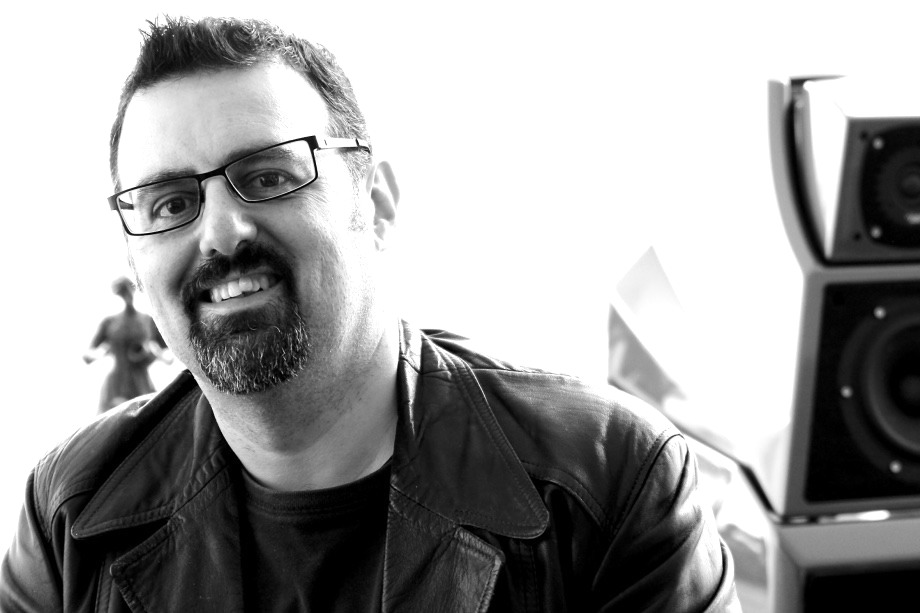 EDGAR KRAMER: Music is in the Kramer DNA. Chromosome M over K. My father and mother, although not musicians, were ardent music lovers and their large music collection back in the 1960s, when I was a wee lad, influenced me and fuelled my nascent passion.
On my paternal Romanian side, my uncle was a prominent conductor who led some of the world's major orchestras (including, among many more, the Baltimore Symphony Orchestra, the Houston Symphony, and a music directorship at the New York City Opera). His frequent Australian visits to conduct the Sydney Symphony Orchestra opened my sense of wonder and sprung a deep well of classical music appreciation to counter, even somewhat soothe, the rebellious rock/punk spunk.
On my maternal Uruguayan side, family members have been folk musicians and poets with a narrative illustrating the lives and adversities of the common man-of-the-land across generations. As a teenager, my family's musical and literary spirit congealed in a fervent appreciation for music and early poetry and short story writing. 
Through sliding doors of destiny, after finishing film school, I worked for an events and video production company. Soon after, the company structure changed and me, via the Kramer's musical preordination, in a raw gamble, purchased audio equipment and corporate staging arm.
What an opportunity! A business where music was on the 'to-do' list almost daily! And the mostly unamplified music (or skillfully amplified via our high quality sound reinforcement systems) served as an invaluable education in the inarguable value of tonal purity, accurate resolution and realistic dynamic expression. These, to me, are the three most valued sonic qualities in assessing high-end audio, albeit never negating other important aspects of music reproduction. And even at this advanced stage of audiophilia I experience 'goose bumps' moments when these three qualities, in particular, are met in emotive and engaging music.
Of course, while by day I was a pro audio engineer, by night I devoured Stereophile, engorged on The Absolute Sound, feasted on Hi-Fi News, etc., while evolving my knowledge base and, always inspired, continued sailing the exciting waters of high-end consumer audio.
Via another twist of fate in the early 2000s, a chance email-meet with Srajan Ebaen, publisher of www.6moons.com web magazine, led to a generous opportunity to author high-end audio reviews for his widely-regarded publication. (Srajan Ebaen was the first editor to be presented in "The Editors" series in High Fidelity (No. 93, Jan 2012)—read HERE—Editor's note). Here, finally, the coalescing of music and writing. The fruition of destiny?
And then, further concreting providence around 10 years ago, after selling my business and now as an experienced audio journalist, the pull of the music and the written word led me to my present position as Reviews Editor with the publishers of Australian Hi-Fi and Sound+Image magazines. Later, as Audio Esoterica magazine was launched, I was appointed its Editor. 
How many readers do you have?
Hard to tell how many readers between print and online. Into the many thousands and we hope to build the magazine's profile globally.
Who is the publisher of Audio Esoterica?
The publisher is nextmedia Publications. The firm has a portfolio of over 30 titles spanning niche interests in photography, motoring. aeronautics, fishing, sport, food and more.
Is Audio Esoterica a monthly magazine?
AE is a special issue published twice a year. "Esoterica" (without the Audio) is a permanent sub-section within the bi-monthly Australian "Hi-Fi" magazine.
Tell us please about the Audio Esoterica magazine—how it started, why and what its purpose is.
My interest is in high-end audio. I'm fascinated by designs that further and/or challenge the status quo. The beauty and elegance of the designs, the excellence in manufacture. I respect and admire the creators, the visionaries, the engineers, the scientists, the aesthetes that craft industrial and technical art. I think my current equipment list strongly reflects that ideal.
With that in mind, I approached the publishers with an idea (and I'm told they were thinking along similar lines at the time) of bringing to life a publication of the highest quality, a glossy magazine styled like a coffee table book with beautiful product images and a high level of penmanship from the best professional reviewers in Australia.
AE is a printed and an online magazine at the same time, and one has to pay for both—is it a better solution than a free online magazine?
Actually, as mentioned above, Audio Esoterica is a print magazine with parallel availability online. In return for the affordable cost, the reader gets independent reviews of the best and hottest global products by professionals. This is probably the best solution.
How do you carry out tests—any rules?
Rule number one: change only ONE component at a time.
Then I think it's important to live with an item for some time. Get to know it via the music and recordings you're most familiar with. Don't judge it based on price, reputation or looks which, for me, within the context of a review, are things worthy of comment but for a consumer are things worthy of judgement. Be open. Be mindful. Be cognizant of biases. Compare. Listen. These are the self-imposed mandates that rule my reviewing process.  
What you are trying to achieve in your audio system?
Like everyone, I would imagine, I strive to get closer to the live event in the equipment choice. I had the opportunity to hear a lot of live acoustic music in my early career in professional audio. This has educated me about the importance of accuracy in tonality, authenticity in dynamic expression and realism in detail retrieval.
What do you think about the current situation of the high end market—is there future for it?
There will always be a market for the best. Be it a luxury boat, car, watch, pen or high-end audio. And music speaks universally to all of us. Young people, in particular, are listening to more music than ever before. It follows that with education (and this is where I think audio shows and general consumer marketing is so important) many of these passionate music lovers will desire to get closer to the music, to experience it on a far more profound, emotive and intimate level, and, as a by-product, enter the wonders of the high-end audio world.
So, what was your first experience connected with stereo equipment?
I was a shy yet curious eight year old. My parents being away for a few hours one day allowed a clandestine incursion into their bedroom, where the hi-fi system was a preciously-guarded shrine to music of the day—the late 1960s.
As the needle dropped on a mélange of vinyl from Led Zeppelin, to Elvis, Charles Aznavour, to Piaf and on… the goose bumps… the tears… the joy… the rapture. Later, in my teenage years, I demanded a decent stereo kit from my parents in order to enjoy music as it should be experienced. Back then I didn't know it but I was a budding audio enthusiast. At that stage I just wasn't a card-carrying fully fledged audiophile… yet.  
What kind of music do you listen to in your free time? Could you also tell us about 10 albums my readers should pay attention to?
My music taste spreads across a wide spectrum. From blues, to jazz, rock, chamber and world music. Right now, I'm on a hard rock phase with high rotation of preferred albums such as Puscifer's Money Shot, A Perfect Circle's Thirteenth Step (this has been around for some time), Clutch's Psychic Warfare. World music from Spain (Curandero), South America (Susana Baca, Astor Piazzola), the French/Middle East (Garcia Fons) and Africa (Youssou N'Dour), and some modern jazz and pop music from gifted composers and musicians from Australia.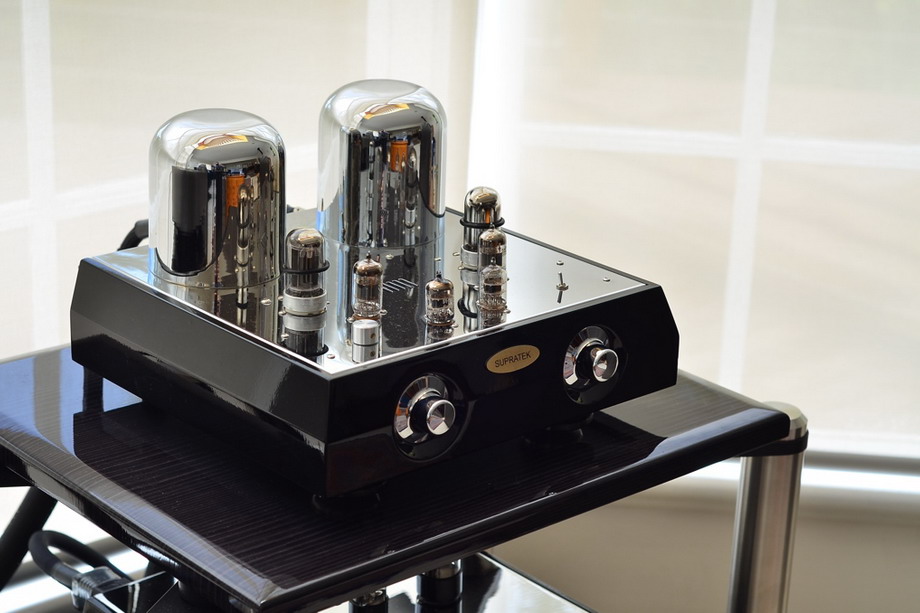 Describe your audio system, please.
As I explained above, I've selected my audio components from brands that reflect the passion of, most often, a single specialist visionary and gifted engineer.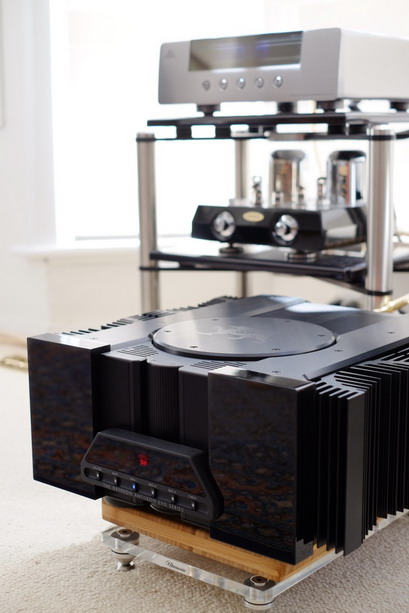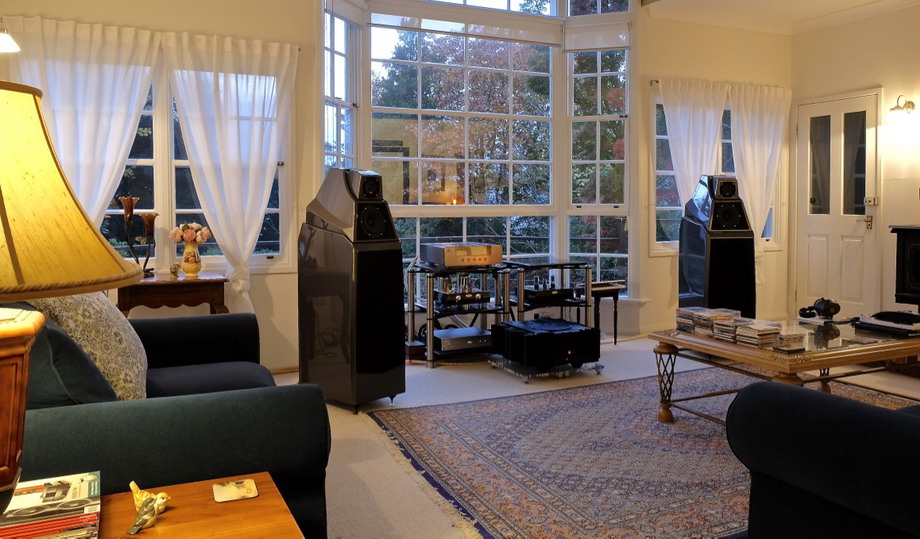 With this mix of components I have achieved a system that walks the tightrope between the analytical precision tool that is the fundamental requirement in the reviewing process and an engaging, emotive musical instrument in absolute service of the music.   
Thank you!
Thank you too!
"THE EDITORS" series has included interviews with: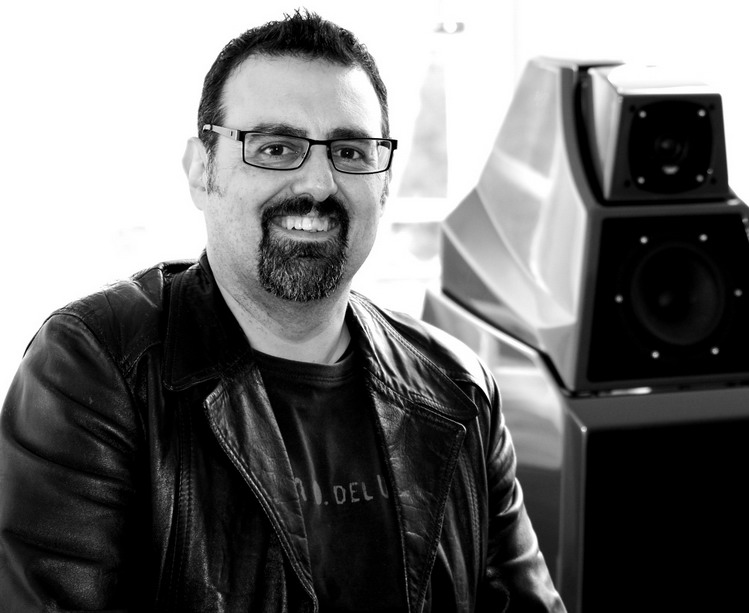 EDGAR KRAMER | Audio Esoterica
Position: Editor-in-chief
Type of magazine: special magazine | two editions per year
Publisher: nextmedia Pty Ltd. http://www.nextmedia.com.au
AUSTRALIA
Interviewer: Wojciech Pacuła
Photos: Edgar Kramer