LA Audio Show NY PR Firm
THERE'S A NEW SHOWMAN IN TOWN
LA Audio Show Names NY PR Firm; Goes After New Market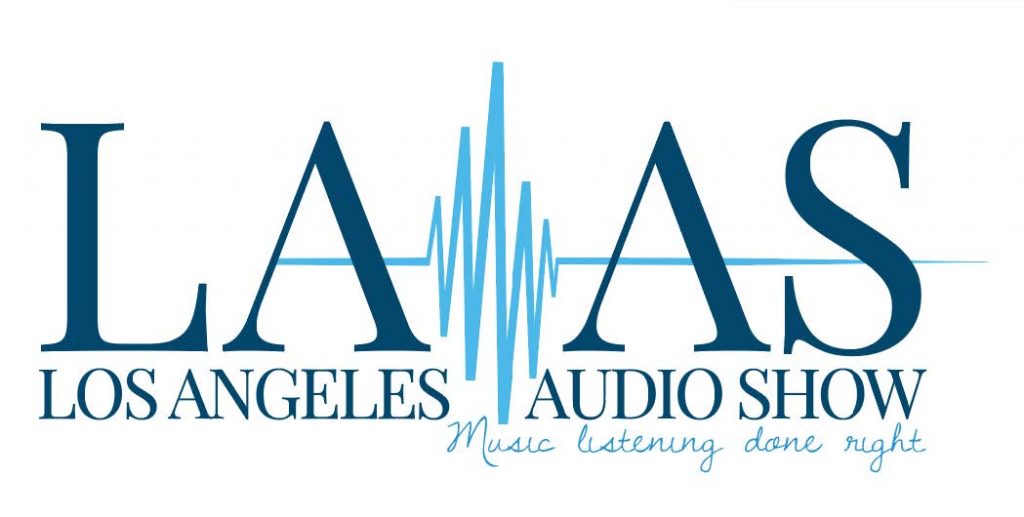 LA Audio Show NY PR Firm
The Orion Group, operator of The LA Audio Show; with its debut event scheduled for the Sheraton Gateway in Los Angeles, June 2-4, 2017; has retained William Kanner and Kanner Public Relations to handle the publicity and public relations responsibilities for the new show.  The firm, based in New York, has a long history of involvement with the audio industry.
In making the announcement, the Show's Director, Marine Presson, noted that the Mr. Kanner's experience, and mind-set were absolutely in-line with the direction of the new Show. "An amplifier's power is in the music it makes, not in the watts it produces," she said.  "Bill understands this.  His love of music preceded his love of audio.  And he has combined both in his years of editorial, public relations and marketing work."
In praising the excitement the new Show is generating, Bob Levi, President and COO of the Los Angeles and Orange County Audio Society said, "Bill Kanner is renowned for both his audio and audiophile expertise, and both will prove important and fun in promoting LAAS to our Society and the world."
"Thanks to the efforts of folks like the Los Angeles/Orange County Audio Society and others, we expect to have a full complement of traditional audiophiles coming to our show in June.  And their expectations will be more than fulfilled."    
Ms. Presson continued, "While we will certainly welcome the many attendees who have gathered at the Newport Beach shows, we will also tell our story to those not 'anointed' in the ways of the audio world.  For many, the LA Audio Show may provide the first taste of music reproduced at this level of realism and quality.
Ms. Presson cited an exhibitor list glowing with many of the luminous brands in the industry. "The Show becomes a chance for audiophiles and those not yet there to see, hear and touch the excitement we already feel.  Dolby Atmos, Harman Luxury Audio, Dan D'Agostino, McIntosh, Chord, Focal, Naim, Magico, Audio Research, Vandersteen, dCS, ELAC and many others will be on-board with special events and demonstrations for our attendees," she said. 
A central focal point for the new show will be a "HeadGear Emporium," a 7,000 square foot space dedicated exclusively to headphones and other personal listening devices.  Exhibitors are still coming on board for this exciting feature, but companies currently committed include Sony Signature, Questyle, Astell&Kern, Cavalli Audio, HIFIMAN, Audeze, Focal, MrSpeakers, AudioQuest, DanaCable, Darin Fong Audio, Gingko Audio, HeadAmp Audio Electronics, Halo Audio USA, Manley Labs, ModWright Instruments, Ultrasone and WyWires.  "Unlike many of our spaces," Ms. Presson said, "we expect "HeadGear" to be nearly silent when you walk in, but those in the room will have the most immediate and real musical experience of their lives."
In addition to the exhibitors demonstrating finest audio equipment in the world, the Show will feature events and exhibits designed for those newer to component audio and with different tastes.  Those offerings will include live music, presentations in the Dolby Atmos Theater, world-class seminars, craft beers and a marketplace. "We believe that many music listeners consider MP3 a Gold Standard, not because they think its quality is superb, but because they have not been exposed to better sound. Our show will be their chance to experience true high fidelity and feel the difference," Ms, Presson said. "Our goal is to provide an afternoon of music, entertainment and education for those looking to learn about high quality music reproduction in the home.  And to make sure that true audiophiles can spend three days with us and be disappointed that the doors close on June 4."  
The LA Audio Show is a presentation of the Orion Group and is managed by Marine Presson, Show Director.  Prior to joining the LAAS effort, Ms. Presson served as the Show Manager for the T.H.E. Show in Newport Beach.  She comes to the LA Audio Show after four years at T.H.E., beginning in 2013, when she was in charge of meeting and planning.  For space availability and similar questions, Ms. Presson can be reached at (720) 328-8037 or info@laaudioshow.com.  
For other Show information, visit: http://www.laaudioshow.com/ 
For the latest exhibitor update information, visit: http://www.laaudioshow.com/exhibitorlist