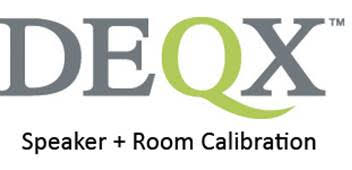 12/2016 Deqx In-Home Audition
This month DEQX announces a home audition for its speaker-calibration and room-calibration Preamp/processors -  starting from just US$2950.  Note: All processors allow seamless integration with one or two subwoofers.
Basic measurements demonstrate that loudspeaker's only deliver a fraction of the resolution and accuracy of our media, we never get to hear the low level detail, original timing coherence, or even frequency-response accuracy that's on our LP's, CDs and especially HD-media. Apart from lost resolution due to distortion, our loudspeaker's timing coherence and frequency-response errors, known as 'Impulse response' errors, seriously detract from 'being there' realism.
Regardless of how our loudspeaker performs normally, if its Impulse-response errors can be measured anechoically (without room reflections corrupting the measurement), then its native performance can be improved, often dramatically, using DEQX Impulse response calibration.  Unlike a 'room correction' measurement, making an 'anechoic measurement' in typical listening rooms can be tricky, so DEQX now provides an on-line 'DEQXpert installation' service, available in selected countries, with every DEQX purchased.
Complete the form at http://deqx.com/audition.php.  For all other queries contact sales@deqx.com . 
Visit www.deqx.com to learn more about DEQX's game changing technology.
Like us on Facebook for news and events