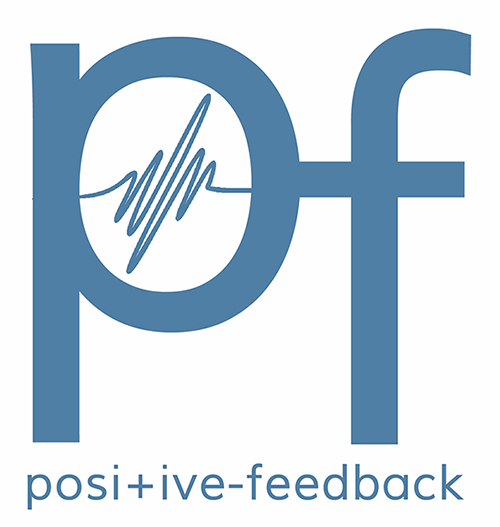 SUITE 533 AT THE LOS ANGELES AUDIO SHOW!
In 1984, Steve Jobs introduced the Mac I with the bold claim of "computers for the rest of us." Contained in that statement was the recognition that not all PC buyers were "computer nerds" or aspiring programmers.  AND that many people could benefit from and enjoy what computers did. 
With a tip of our "thinking cap" to Steve Jobs, the LA Audio Show recognizes that not all music lovers are audiophiles and that "the rest of us" may not need or cannot currently afford the kind of gear that highlights audio shows, and, in fact, all enthusiast shows, whether they are for cars or antiques. And we believe that audio equipment with less stratospheric performance—and price tags—can improve the lives of everyone who loves and listens to music.
In collaboration with Positive Feedback, a Show co-sponsor, the Los Angeles Audio Show will devote exhibit suite 533 to "Getting Started." Steve Lefkowicz, Positive Feedback's Senior Associate Editor and the room's host describes "Getting Started" this way, "It's an exhibit of lower cost, high-value audio systems. This exhibit is dedicated to the newcomers to better quality audio, and music lovers who want better sound at home, but are not ready or willing to splurge on the extravagantly priced systems that will be exhibited in other suites. We will be showcasing how to put together systems ranging from as little as $350 to a just under $5000, with several options in between."
Mr. Lefkowicz also notes that unlike many exhibit rooms at the Show, "Getting Started" encourages guests to bring their own music, so they can experience the equipment in the room with music with which they are familiar. "Whether you bring your favorite records, digital files (USB sticks will be easiest) or even your own Personal Audio Player or phone, we'll probably be able to accommodate you. We want to show that regardless of the style or genre of music you like, or whatever your preferred listening source is, records, digital files or streaming, it will still always sound better and be more enjoyable over a better sounding system. If you don't like what we are playing, please ask us to play what you bring! "
The exhibit will be showcasing equipment from the following companies: Audioengine, Audioquest, Auralic, Belkin, Cardas, Elac, Emotiva, Heed Audio, iFi Audio, Magnepan, Music Hall, Pangea Audio, Pro-Ject, Schiit Audio, Tekton Design, and U-Turn Audio.
Registration and attendance is free for qualified press, see http://www.laaudioshow.com/press-registration
For a complete list of exhibitors and special events, see http://www.laaudioshow.com