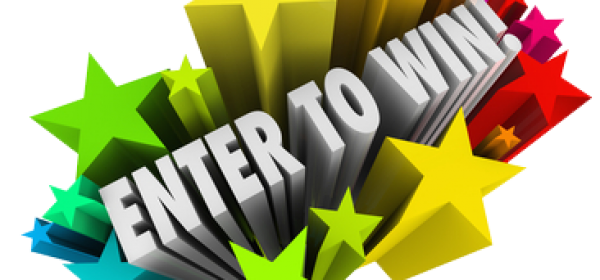 Positive Feedback Newsletter Contest Rules and Instructions...
We offer a Newsletter that comes out within a few days of each issue (every two months). Signing up for the Newsletter is easy... near the top of the right-side column of articles or reviews and in the Footer, there is a "subscribe" window. Either one works, your choice. Fill in the field(s) and hit Sign Up or Subscribe. It is that easy to Enter the Contest to win the AURALiC Taurus MkII Headphone Amplifier. 
This information is only used by us to send you the Newsletter and in choosing a winner—nothing else.
The Newsletter provides you with information about upcoming events, featured articles and reviews, a profile of a featured writer, and many other things happening with Positive Feedback that might be of interest to you. We are open to ideas, so feel free to offer any suggestions that could make our Newsletter more appealing and of value.
You only need to enter once.
Once subscribed to the Newsletter, you are entered into the contest.
The contest runs from 1/1/2017 to 2/28/2017. All entries must be submitted by midnight 2/28/2017 PST. 
The winner will be selected by a random number generator from the newsletter subscriber list by midnight 3/5/2017 PST. 
At the request of Auralic, we must restrict the contest to residents of the Continental U.S..
Winners will be notified by email by midnight 3/5/2017 PST. The notified winner has until midnight March 8, 2017 PST to respond by email to claim their prize. The Winner's failure to respond by email before midnight March 8, 2017 will result in forfeiture of the prize and another winner will be selected using the same methodology.  
Only one prize will be awarded.
Members of the PF staff and members of the donor company are not eligible.
Manufacturer is responsible for the delivery and condition of any prize. The warranty of any prize is the sole responsibility of the manufacturer of said prize.
Enter to win the AURALiC Taurus MkII Headphone Amplifier

AURALiC ORFEO Class-A Output Module
Inspired by Neve 8078 analog console's circuit design, AURALiC developed ORFEO Class-A output module. The principle of this module is to use a mass of small signal components with best linear characteristic. By packing them though a thermal balance procedure and bias the transistors into Class-A, ORFEO achieves impressive performance with open loop distortion less than 0.001%. With such sophisticated module, TAURUS MKII shares the same warm and natural sound with Neve 8078.
Low Noise Input Buffer
The input buffer of TAURUS MKII is specifically designed by AURALiC to meet the requirement of headphone amplifier usage. This buffer own an exclamatory low noise of less than 0.8uV while maintains high input impedance (100K of RCA and 200K of XLR). The low noise input buffer endues TAURUS MKII with a dynamic range over 130dB and possible to fit into any kind of source, even with high output impedance devices such as valve buffered CD, it can still easily capture every details and ensure the reality of music impression.
Real-time Switchable Working Mode
With a unique 4-way individual output structure, you can configure TAURUS MKII into standard or balanced working mode by simply pressing the button on the front panel without power off the unit or unplug the headphone. In the standard mode, TAURUS MKII can output 4500mW continuous and undistorted power into 32ohm, satisfy the toughest headphone's driving requirement; when facing high impedance loads, TAURUS MKII can also deliver 1000mW continuous and undistorted power into in balanced mode. Such flexible design allows TAURUS MKII to match most modern top quality headphones in a perfect way.
TAURUS MKII Specifications
Frequency response
3Hz - 300KHz, +/- "3dB" 3dB
20Hz - 20KHz, +/- 0.1dB 
THD+N
<0.002%, 20Hz-20KHz at rated output
Dynamic Range
>130dB, 20Hz-20KHz,  A-weighted
Crosstalk
<-80dB at 1KHz
Output Power (continuous in RMS)
| | | |
| --- | --- | --- |
| | STD Mode | BAL Mode |
| 32ohm | 4500mW | 1200mW |
| 120ohm | 1200mW | 4500mW |
| 300ohm | 500mW | 2000mW |
| 600ohm | 250mW | 1000mW |
Input Ports
RCA: Sensitivity: 4Vrms; Maximum: 12Vrms
XLR: Sensitivity: 4Vrms; Maximum: 12Vrms
Output Ports
6,35mm Stereo Headphone Jack (STD only)
4PIN XLR Headphone Jack (AKG K1000 wiring)
RCA pre out (STD only)
XLR pre out (PIN2:HOT)