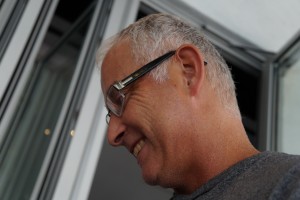 Once you know better, who wants to live with worse? PF Editor Dave Clark once described the letdown of listening to speakers from one's youth and realizing that they don't measure up as, "Kind of like running into that girl who you thought was so hot back in high school and wondering what the hell you were thinking." (I plead ignorane - Dave Clark, Editor). Granted, I'm looking none too evergreen myself, so the analogy doesn't hold as well for me. But point remains, nothing, not even classic audio gear, sparkles like it did at first blush. True, for many audio upgrades it seems like you pay a lot for very little, but some technology offers such an improvement in sound and features that change is irresistible.
Which is why there is so much interest lately in high end portable music players. After assembling a mind-blowing headphone command center for the home, who wants to tool around town playing an iPod clone that has all the sonic majesty of a musical birthday card? Always on the vanguard of these sorts of thing, PF's Editor-in-Chief, David Robinson premiered a fine review of the Astell and Kern AK240 DSD a year ago, and concluded that, "The AK240 is the best portable audio player that I've ever heard. Not just by light years… by parsecs!"
From an editor who's heard it all (twice!) that's a pretty good endorsement. Granted, Astell & Kern music players aren't cheap, but A & K has maintained their position as the dominant players on the market for a reason. Namely, their players sound terrific and can play all the various file types. Moreover, A & K continues to evolve. Not only are they introducing a new flagship, the AK380, but, perhaps more significantly, they're reaching out to a larger audience by offering a lower-priced model, the AK Jr.
Manufacturing music players to compete with iPods and phones can't be an easy business proposition. Keeping up with all the various file types is headache enough, but an even greater one is trying to ensure that all of your players work well with the teeming abundance of headphones pouring out of factories at home and abroad. Synergy is the key to all audio, whether it be in your home or on your head, so think how much easier it would be for Astell and Kern to just design a bespoke pair of headphones that would show their music players to full advantage.
And so…
The Astell & Kern AKT5P headphone is a collaboration between Astell & Kern and headphone manufacturing giant, Beyerdynamic. Astell and Kern claims that the partnership took the well-regarded Beyerdynamic's T5p, and, "Tuned the AK T5p into the unique tone, output impedance and frequency response to deliver the depth of Astell&Kern sound. The AK T5p is tuned to… create rich low-pitched tones and clear high notes." Naturally, Astell and Kern (and Beyerdynamic, for that matter) is fairly mum about just how all this tone and frequency alchemy was accomplished. In addition to altering the headphones physically, Astell and Kern has included a custom EQ (downloadable) for all AK100, AK120, and AK240 players to take advantage of the AKT5p's unique tuning configuration. A&K and Beyerdynamic must be pleased with the results, as they are continuing this collaboration to produce a comparable set of in-ear monitor headphones. Before going into the sound of the AKT5p, I should probably pass along Beyerdynamic's description of the stock T5p's Tesla technology:
"Completely re-engineered transducers (drivers) based on a neodymium ring magnet with optimized magnetic field characteristics. This combination creates a magnetic field inside the transducer which is far stronger (> 1,2 Tesla - measuring unit for magnetic flux density—with current headphones the strength of the magnetic field is < 0,65 Tesla) than in standard headphones. Because of this increased magnetic field, the voice coil is more compact but still provides a very high degree of efficiency. The membrane, consisting of a 3 layer "compound foil", delivers an extremely precise frequency response and guarantees, in collaboration with the strong magnet, a transparent and distortion free sound."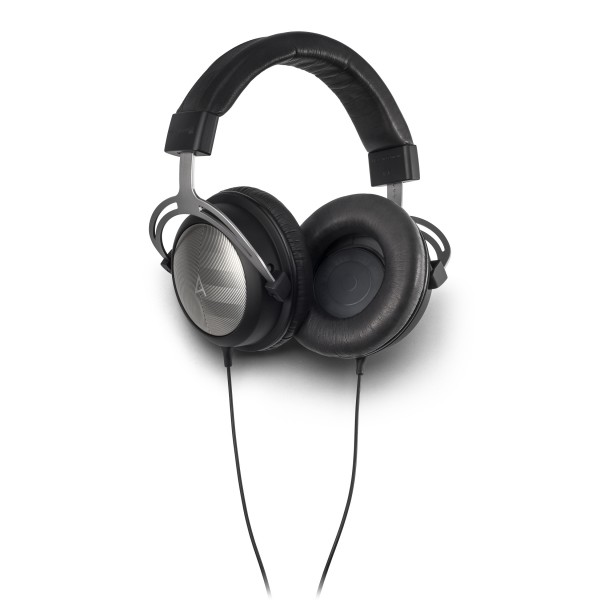 I'm no Doc Brown, so I'll leave it to the CanJam continuum to parse out the intricacies of magnetic flux density and the like. What is clear, however, is that the T5p is already a very fine headphone model, and probably sounded pretty darn good with the Astell and Kern player right from the start. The factory Pro EQ setting for the AKT5p pairing can't be altered, which is wise, considering how many of us who love to muck about with EQ's and end up with all the frequency coherence of a sonic Sybil. Fortunately, you are able to change EQ to create your own settings program, while still being assured that the Pro EQ setting remains ready to use. You can turn off the EQ, too, but I wouldn't if I owned the player.
The Pro EQ slightly softened the glare of the AKT5p's already fine top end, and seemed to clarify the focus of instruments and vocals. As a musician, I love effects, but disdain their overuse. Listening to too many guitarists playing "Eruption" will do that for you. With most devices sporting an EQ option, I have fun wasting time trying every possible configuration, but quickly abandon the EQ and take the sound as it comes. The Pro EQ made such a sizable difference for me, however, I left it on nearly all the time.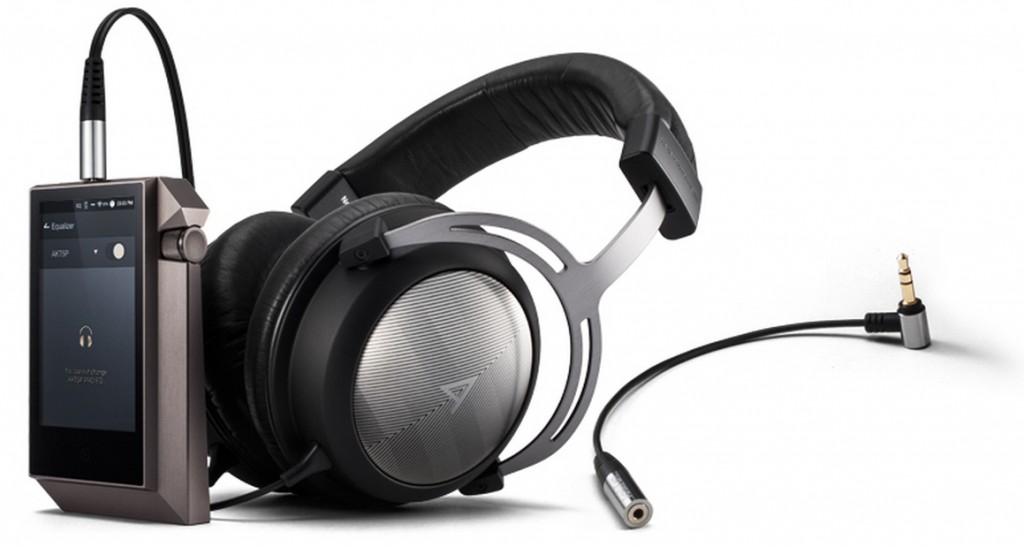 The AK240 as EQ'd and paired with the AKT5p sound spectacular, and well on par with a traditional headphone system. Different from the sound of my two-box Schiit Bifrost Uber/Lyr 2, MacbookPro using Pure Music staple, naturally. Not as theatrically entertaining and accentuated, to be sure, but the AK240/AKT5p is certainly a beautiful sound that could be enjoyed for hours on end. Perhaps, this is because the player and AKT5p seem to be working in concert to effortlessly conveying music in a more neutral, natural manner.
On a hot summer morning, listening to Meghan Trainor's "All About That Bass" and admiring the song's clever hook and musical craftsmanship, it occurs to me that the Astell and Kern and Beyerdynamic collaboration has produced a headphone that is unerringly sophisticated in its sound. No amateurs need apply.
Partnered with my Schiit Audio Bifrost Uber DAC and Lyr 2 headphone amplifier, The AK5p has exceptional tonal balance. This quality really shines on a song like jazz vocalist Lucy Ann Polk's delicate rendition of "Time After Time" (credit due to David McGee's superb "The Girl Singers That Time Forgot" article in The Absolute Sound for bringing the incomparable Polk to my attention). The AKT5p headphones are nothing if not impressively well articulated, and an album like Lucy Ann Polk with the Les Brown Orchestra is perfectly suited to the headphone's strengths.
Granted, the AKT5p's may not have the visceral immediacy of the Pandora Hope VI or the muscle of the MrSpeakers Mad Dog Pro (both favorably reviewed in this column), nor do they have the exacting accuracy and wide-open soundstage of my reference open-back Audeze LCD-Xs. But what they do have, is a combination of all these attributes. More importantly, the AKT5p's equal proportion of tonal balance, dynamics, and resolution makes the AKT5p's uniquely suited to listening on a long-term basis.
Make no mistake, the Pandora's can thrill and the Audeze's are commanding, but the AKT5p's uniform excellence make them a delight to listen to and wear until sleep or deafness do you part. Also, I find them to be light and comfortable on the move (but not small and foldable, so don't expect to gorilla-jam them into any backpacks or glove compartments). Likewise, they're made for adults and not for blacklight posters, so you'll need to be content with the sophistication of their gunmetal black appearance.
A strong candidate for those looking for an unmistakably audiophile grade headphone, and a must for those Astell & Kern music player customers seeking a perfect match.
Astell and Kern AKT5p Headphones
Retail: $1399
---
Annalyric PC-1 15 Amp Power Cord and USB-1 Digital Cable
Portable solutions like the stunning Astell and Kern AK240 player and AKT5p headphones offer sound as good (and often much better) than traditional component systems, and there's no comparison when it comes to ease of use: No heat, no hiccups, no hassle. At the other end of the spectrum are the increasingly pricy and shelf-crowding amps, DACs, and headphones that are challenging the notions of what constitutes a high end audio experience.
But many of us don't want to replace what we have already; we like how it sounds just fine. Except… maybe… if it doesn't cost too much…and really does sound better… well, then, perhaps a little upgrade magic would be worth looking into. But no rip-offs. And no weird tweaks like rimming your ears with beeswax or coating circuit boards in whole grain biscuit batter. In my experience, nothing is easier to improve your system's competitive advantage like a cable upgrade.
To illustrate, I wrote in a previous column about the positive influence of the Annalyric DPC-2 Digitial Power Cord on my Schiit Bifrost Uber DAC. I concluded that even my potato ears could discern a subtle, but obvious, gain in system clarity. I was more than hopeful, therefore, that the delivery of two more cables from Annalyric systems, the Annalyric PC-1 15 Amp Power Cord and the USB-1 USB Digital Cable, would prove just as beneficial.
And they did, to a point. After replacing all stock cords with the Annalyric system, the sonic signature of the overall system remained consistent, but with a noticeable improvement in tone, acoustic space, and background silence. No, it's not something that's likely to make you leap out of your chair and shout, "Expletive Deleted!" But it is as obvious as listening to your favorite music and then gradually realizing that your annoying neighbor has stopped idling his stupid jalopy in the driveway next door.
The Annalyric PC-1 15 Amp Power Cord is flexible enough to be threaded through the rack in my cramped squatters hut; yet, it seems solidly built. I tried all three cables with the Schiit headphone system to great effect. I also employed them with the main rig (all computer audio for these purposes, using the Peachtree Audio iNova integrated, Nola Contender or Triangle Antal loudspeakers, and MacBook Pro w/ Channel D Pure Music software) and found that the main system enjoyed the same discernible improvement as that of the headphone system.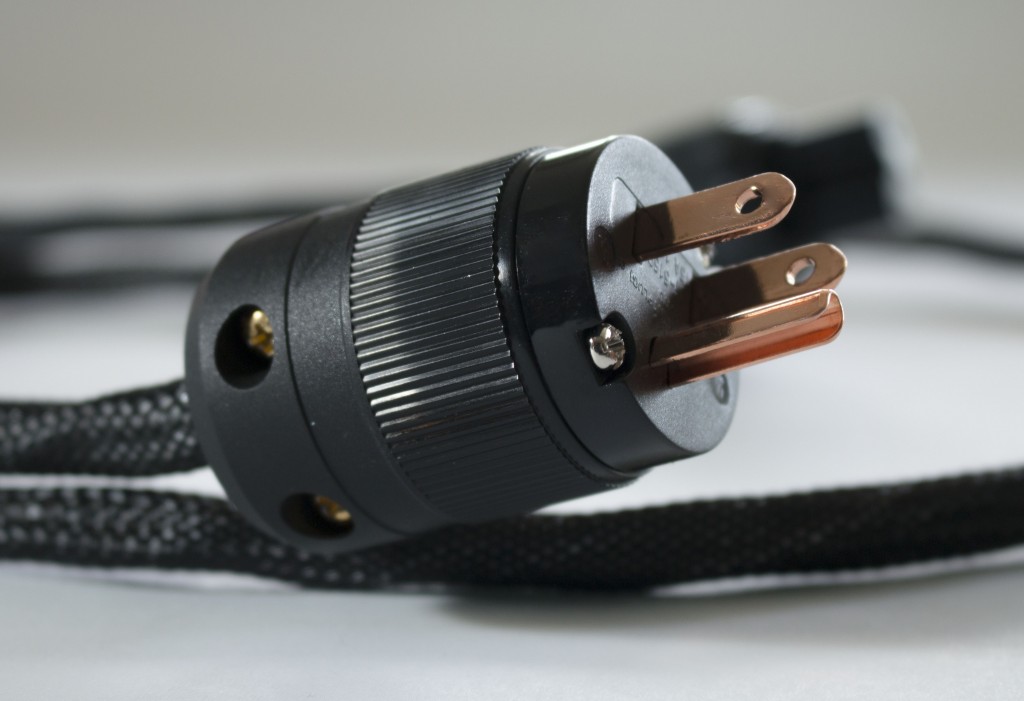 In either system, the degree of improvement went as follows: "Ah, that's noticeably better," after inserting the USB cable, and then "That's better, too!" with the analog power cord, and then "Ok, that's a lot better!" with the digital cable. Contemporary pop like Kygo's "Here For You" seemed to move with more pace and expression. Not a transformative, mind-blowing difference, but a difference, and a positive one. Similarly, a wry teen anti-anthem such as Hayley Kiyoko's "Girls Like Girls" pulses a little wider and the synthizers drum a little tighter when the Annalyric cables are used than when they're not.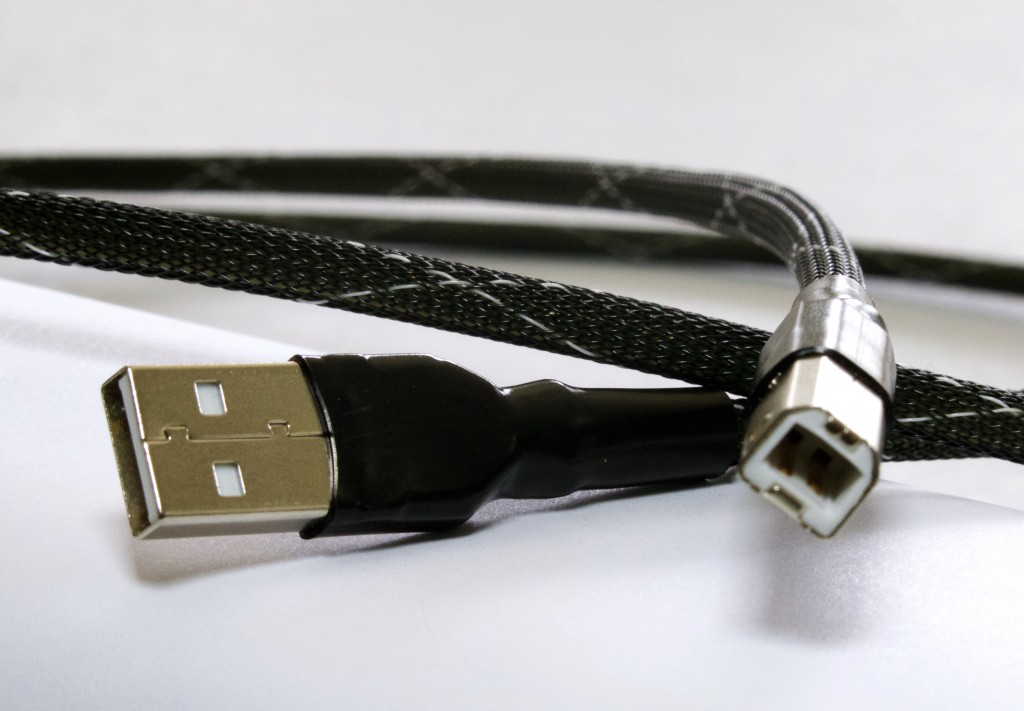 Granted, the audio refinements conferred by the Annalyric cables might be more noticeable when playing classical and jazz than with swamp rock, but all genres seem to appreciate the upgrade in sound. Annalyric doesn't tout any secret geometric formula for the success of its cables; just good materials and build quality that results in improved insulation, conductors and shielding and, consequently, sound quality. With all three Annalyric products in place, my headphone system definitely moved up in class. The upgrade in cables may not push my midline Schiit gear up to the level of the new Schiit top of the line Ragnarok/Yggdrasil amp and DAC, but it helps it close the gap well enough to leave me content.
In any case, the Annalyric PC-1 15 Amp Power Cord and USB-1 USB Digital Cables continue this company's tradition of producing well-made, sensibly priced cables that make a difference. For those who want to improve the sound of their main or headphone system, Annalyric offers solid choices all around.
Annalyric USB-1 USB Digital Cable
$350–$950 depending on length
PC-1 15 Amp Power Cord
$500–$1050 depending on length