Monterey CA, September 15 – 17, 2017
One of this legendary jazz festival's most star-studded line ups will drive energy and sheer musical glory to its full height this fall in the comfortable expanse of Monterey's bucolic fairgrounds. Tributes to jazz heroes—Dizzy Gillespie, Thelonious Monk, Ella Fitzgerald and Sonny Rollins—will punctuate the weekend. Herbie Hancock and Chick Corea will join together once more after a long interim. The venerable, ageless Jimmy Heath is sure to be a highlight in his appearance alongside perennial all star tenor sax powerhouse Joe Lovano plus the divine alto sax of Gerald Clayton augmented by Joshua Redman and Branford Marsalis.
Jazz master, pianist Kenny Barron and his superb trio honor the inimitable Dizzy Gillespie in the company of the great Sean Jones on trumpet with Roy Hargrove.
I heard Roberta Gambarini getting her Ella Fitzgerald chops into shape in New York, this last May, at Lincoln Center's annual jazz party dedicated to Ella's 100th birthday anniversary. Roberta is clearly ready, probably amped, to take charge with that honor again here.
John Beasley's remarkable MONK'ESTRA makes its debut appearance here at Monterey. And one of the regnant big bands on the global jazz circuit, the Clayton-Hamilton Orchestra, will take no prisoners... a surging, hugely melodic sonic force anytime they dig in. I recall the first time I encountered bassist John Clayton, in 1987 at the Sarasota jazz weekend in Florida. Despite his obvious youth, John was the festival director with cats such as the legendary Joe Wilder, on trumpet; baritone sax monster, Nick Brignola; alongside unparalleled trumpet/raconteur Snooky Young. Trombonist Dan Barrett and emerging guitarist Howard Alden were in tow, no less. The dynamics were unique, a genuine challenge for a youthful genius, but it was a special weekend that crafted indelible memories. Look for the same degree of joyful fire at Monterey.
One almost, by habitual extension, thinks of iconoclastic pianist Brad Meldau as a young turk. He's passed well beyond such a designation, becoming steadily one of the constantly challenging and innovative fixtures on the scene.
My three decades of attendance at Monterey flood memory with kaleidoscopic recollections: Bill Berry leading the Monterey youth orchestra many glorious years; Gerald Wilson, a dear sweet friend, a regular each year; James Moody's last appearance, in Dizzy's Den several years ago; Maria Schneider's Orchestra in their only collaboration with harmonica/guitarist guru, Toots Thielmans; Oscar Peterson's final concert, in pain, on the Lyons Stage; hanging out with Orrin Keepnews in the front rows there several years in succession; Rene Marie's encore in Dizzy's Den, a version of "Bitter Fruit" that left a full house gasping, in tears, Rene dropping into receptive arms greeting her exhaustion as she came offstage; Dee Dee Bridgwater's world class tribute to
Horace Silver on the Bill Berry stage; Diane Reeves' sublime long set with Romero Lubambo on acoustic guitar ands Russell Malone on electric guitar; Donny McCaslin (a Monterey favorite) wailing with spirit of 'Trane and Johnny Griffin each year he played; Charles Lloyd's revisit of his unrivaled 1968 album, recorded on the Lyon's Stage, "Forest Flower: Sunrise, Sunset"; Carla Bley's exploratory big band; Bobby Hutcherson's last concert three years ago; Dave Brubeck's reprise of his album with Louis Armstrong, THE REAL AMBASSADORS, a triumph despite Pops' absence; Mulgrew Miller's final appearance on the Nightclub Stage; Duke Ellington's legendary bassist, Jimmy Woode, roaming around, us hanging out for two days; under-heralded trumpeter Allen Smith's quintet on the Garden Stage playing "Strollin'" as never before articulated; irreplaceable vocal diva, Sweetie Mitchell, San Francisco jazz royalty... blind, near her mortal end, she asked me to guide her across the floor to meet Clint Eastwood who, as a student in the '50s, often heard her sing. 
Impossible for me, ever, to forget that moment. Clint was infinitely gracious and warm-hearted. Sweetie and I wobbled back to her chair and whispered, "I can't wait to tell the neighborhood girls!"
You need to be there, or risk the squareness of life... dig?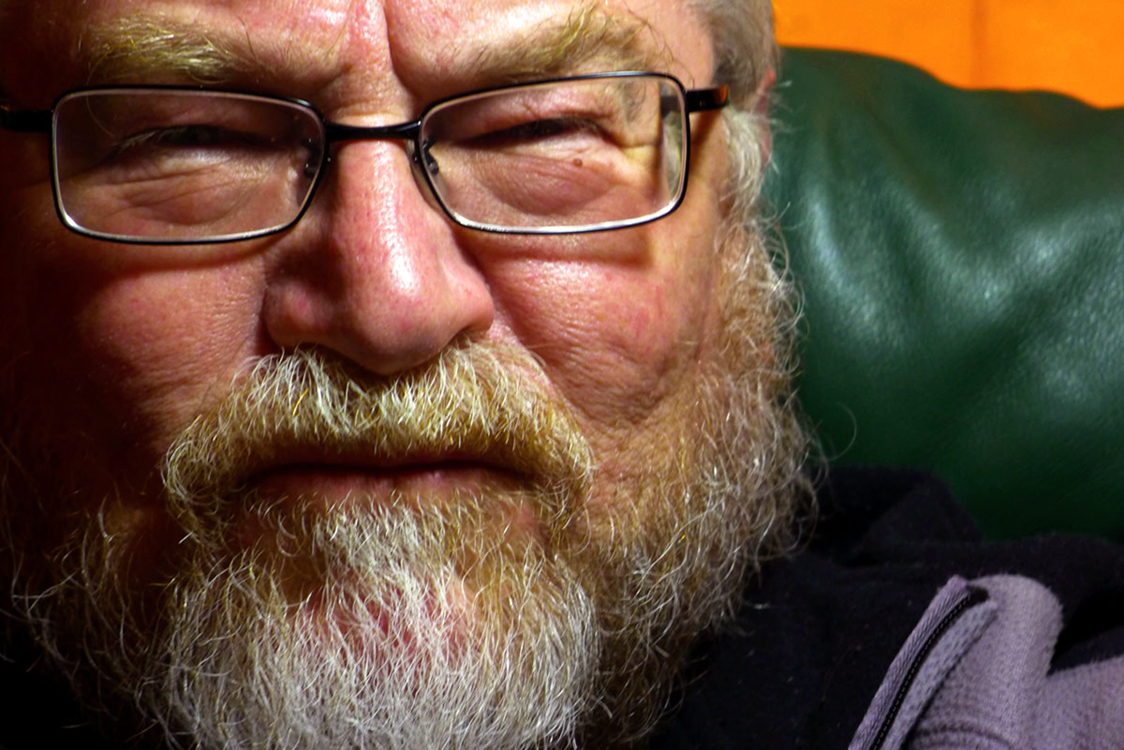 Photograph courtesy of Jim Merod.