Brief Impressions:  From an Editor's Notebook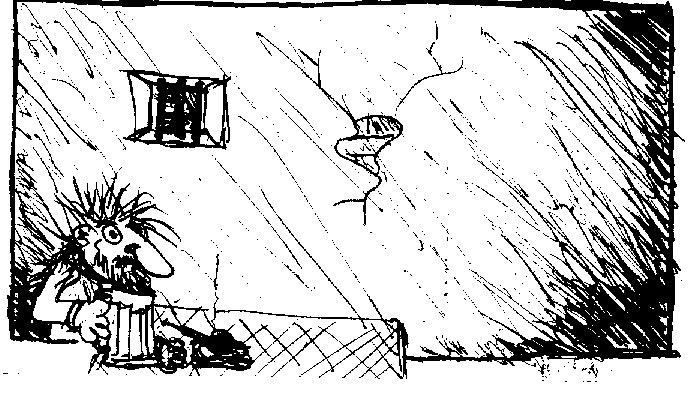 In which our hero meditates…
What a year it's been. There have been so many products and projects here at PF Central in 2016 that I'll be writing from here until the end of the bloody year to cover them all. Some of these will require a more extended approach; others can be handled pretty directly. As I've said before, not everything requires the writing of Moby Dick to get the job done.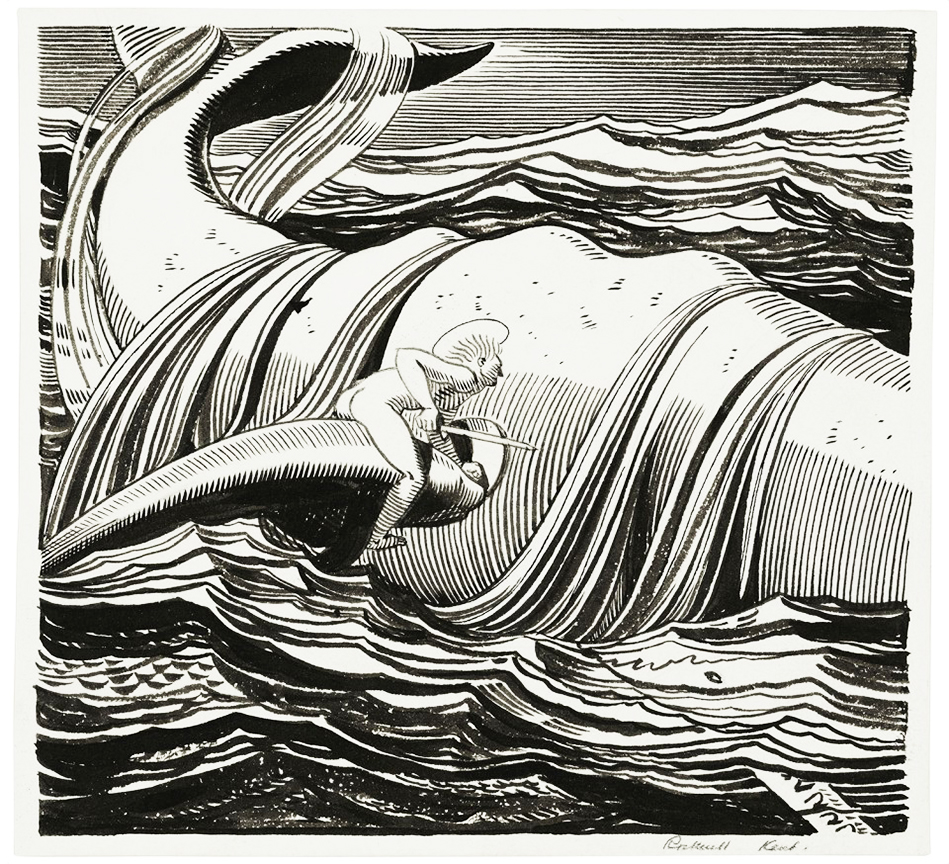 Ahab and the Whale by Rockwell Kent, 1930
Harpoon the damned whale, and get on with it!
So…here are my notes about the latest from Oppo Digital...
Oppo Sonica WiFi Speaker Systems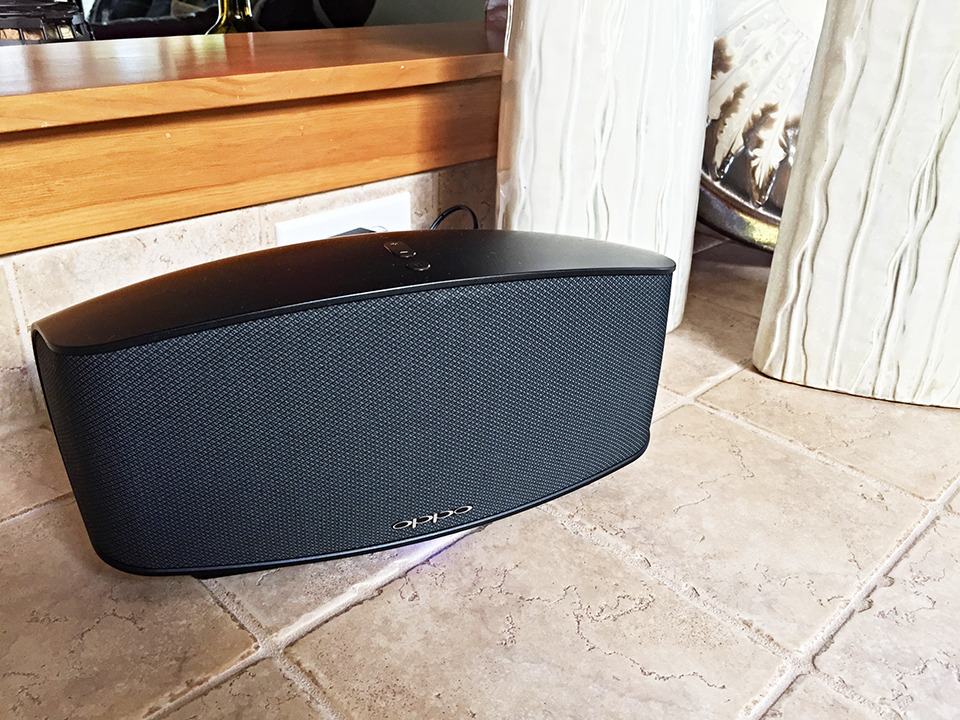 The Oppo Digital Sonica WiFi Speaker (photograph and image processing by Robinson)
Not too long ago I was notified by Oppo Digital of a new product that they had just released. Dubbed the Sonica, this was Oppo's foray into the competitive world of Bluetooth/Wireless speakers. Since I've carried about my iPhone and iPad for years now, upgrading periodically, and constantly growing my portable library of music, I was interested. This was particularly since I have added Tidal HD to my arsenal of streaming music, just to get check out the quality of streaming options. (Downloadable or streamable DSD remains my reference standard for the best that we can do, of course.) My iPhone 6+ and iPad Air 2 have been very busy for quite a while now, trying out the results.
Some thoughts about streaming audio, wireless controls, and so on…
Like personal fi and the world of headphonia, streaming audio and wireless speakers have become a new "hot zone" for audio, and there are high-end audio companies like Oppo that are seeking to exploit this sector. Clearly there are very large numbers of people on the planet who like the compactness and portability of smartphone/smartpad-based music, and who also don't much care for piles of cabling around the joint. And streaming audio from the Internet has several huge advantages to add to the mix.
First of all, many listeners will simply dispense with the need to own huge piles of physical media, instead opting to bring up music on demand. No muss, no fuss. (We should remember that shedding the costs and space required by physical media in a household was an advantage of commercial radio broadcasting back in the 1920s, as well.) Second, the playback infrastructure (e.g., wireless technologies like wireless LANs and Bluetooth) and Internet access are maturing, and widely disseminated over much of the world now. Finally, the fact that streaming services have overlaid digital audio files with giant database systems with guess-ahead algorithms, here's-the-latest placement services, cover art and notes, listener reviewers, and (above all) very-large-scale search capabilities, makes for an irresistibly powerful system for music distribution.
With advances in handling/processing streaming audio, as well as the handling of local area network (LAN) Ethernet-based storage alternatives in the household…music servers, network attached storage (NAS), hard disk arrays, notebooks, and media players that are Internet-connected themselves…the audio landscape has become very rich and abundant with promise. This can be done without sonic compromise in some cases. There are even systems now that are distributing streaming DSD music to properly equipped receivers, although that infrastructure is still in its infancy.
On the other hand, audio distribution has also become highly complex; many people are simply ill-equipped for—or incapable of—configuring such systems.
Whether the music biz knows how to make money with this infrastructure is an excellent question. Certainly, the old days of easy money are behind them. And most musical artists are finding that the financial consequences to them for these new streaming services are catastrophic. The corporations are making the big bux; the typical musician is getting the shaft, as very many of them have already said.
Regardless, this is the world that we live in. For better or worse, we'll have to deal with streaming and wireless technologies, and the formats and topologies thereof.
Enter the Sonica…
On the "better" side of things, Oppo sent along their new Sonica WiFi speaker for me to evaluate. It's a reasonably compact unit, as is the case with WiFi/Bluetooth speakers that I've seen and heard. The Sonica is an attractive design, with a real heft to it. Unlike my rather rectangular, blocky looking Sony SRS-X5 Bluetooth WiFi, my old workhorse, the Sonica has a rounded look and feel to it, very pleasing to the eye.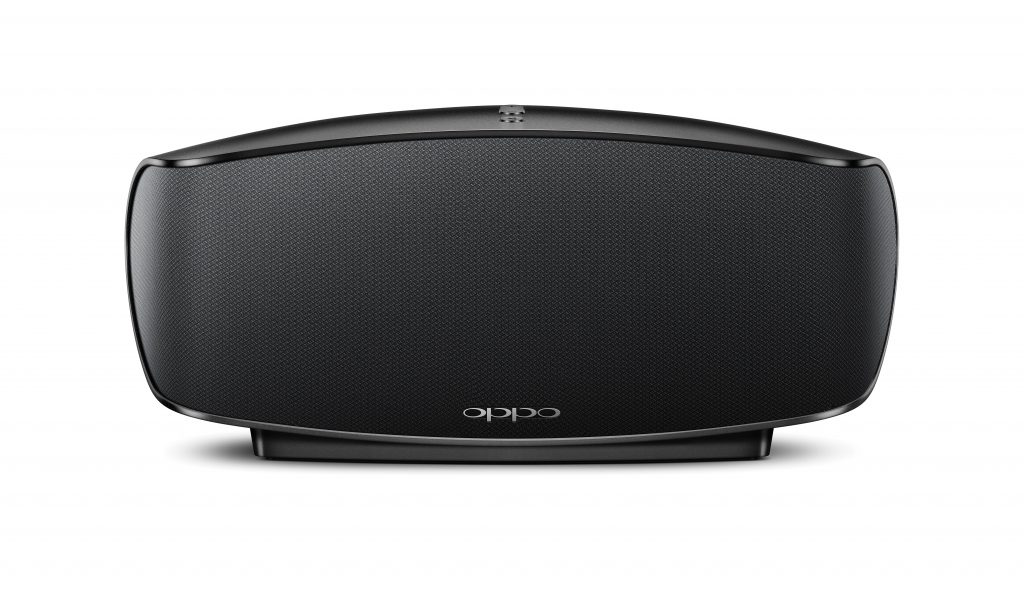 Sonica, front view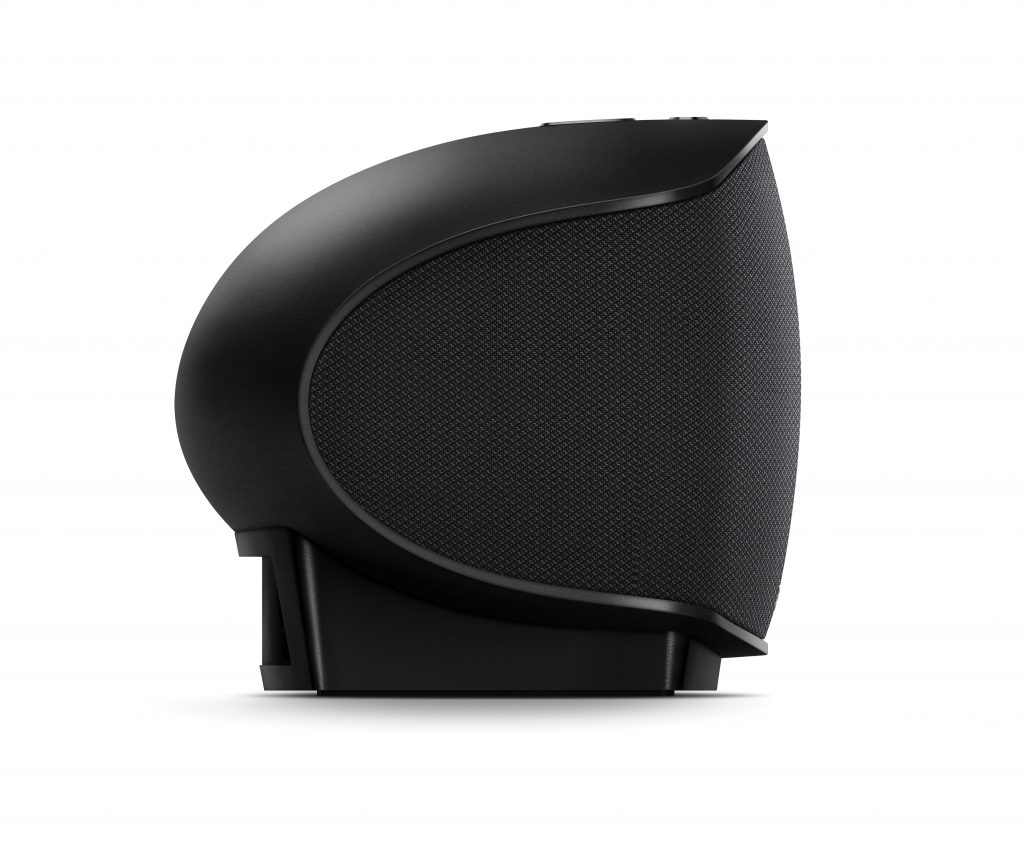 Sonica, side view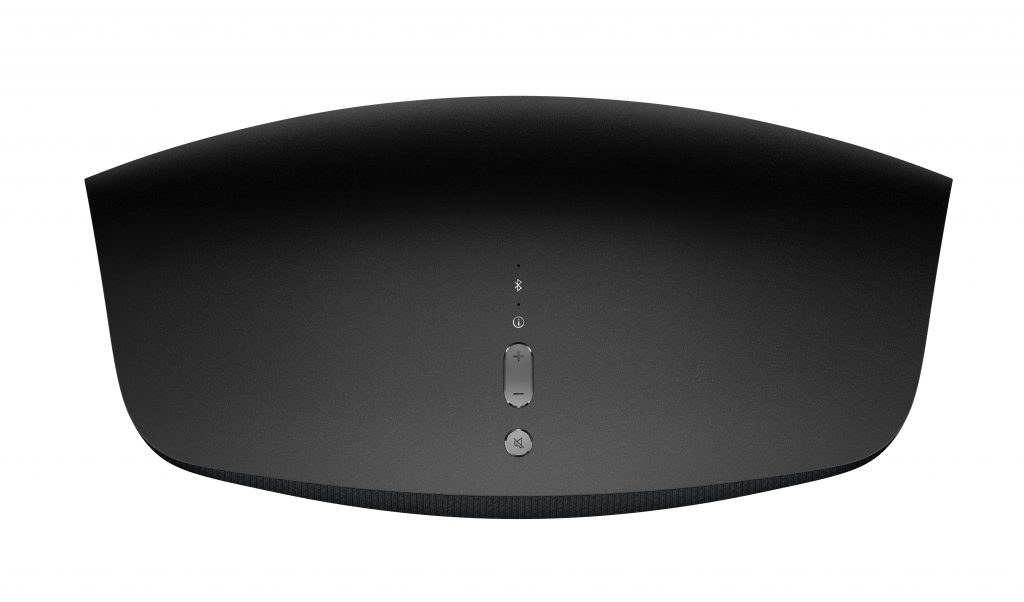 Sonica, top view, showing (from top) Bluetooth connection LED, info/status LED, volume, and mute
The specs are solid. Note that there is no support for the DSD formats .DFF and .DSF with the Sonica. You'd need an Internet audio bridge that supported DSD for that option. PCM formats are well represented, however.
Sonica specifications from Oppo
Power Supply: 100 V - 240 V ~ 50/60 Hz
Power Consumption: 35 W / 6 W (Standby)
Size (mm): 301 (L) x 147 (W) x 135 (H)
Weight: 2.4 kg (5.3 lb)
Wi-Fi Protocol: 802.11.a/b/g/n/ac
Bluetooth Standard: Bluetooth 4.1
AUX Max Input: 2 Vrms
Audio Formats: AAC, AIF, AIFC, AIFF, APE, FLAC, M4A, M4A (Apple Lossless) ALAC, MP2, OGG, WAV, WMA
Drivers: 1 x 3.5" long displacement bass driver, 2 x 3" balanced bass radiators, 2 x 2.5" wideband drivers with Neodymium magnets
Operating Conditions: Temperature 5°C - 35°C, Humidity 15% - 75% (No Condensation)
Wall Mount: Optional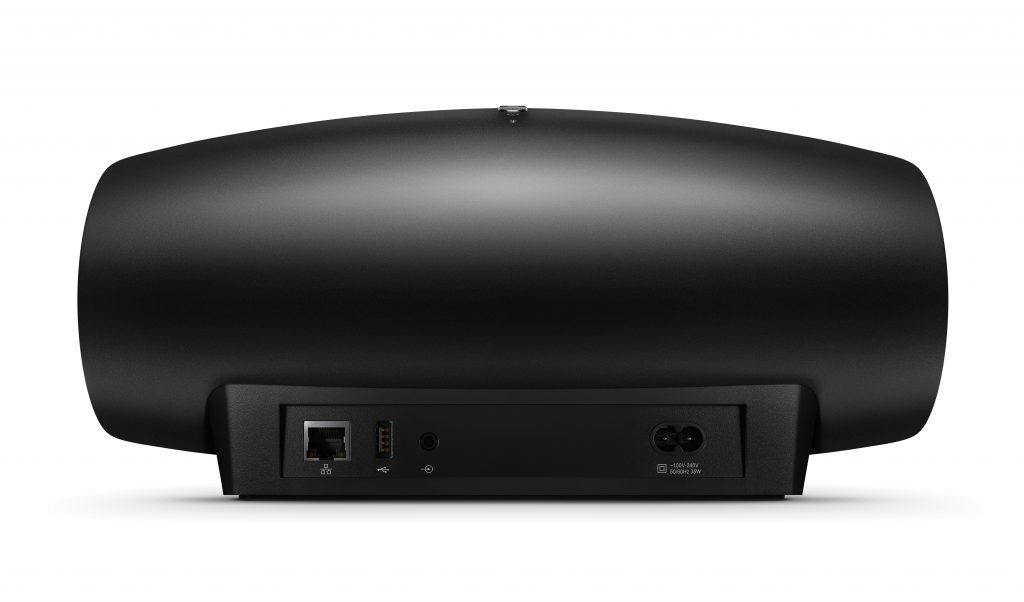 Sonica, rear view
The rear section includes input options for Ethernet, USB, and AUX. The Ethernet port allows hard-wired connection to your LAN, and supports DLNA for the discovery of local music storage devices.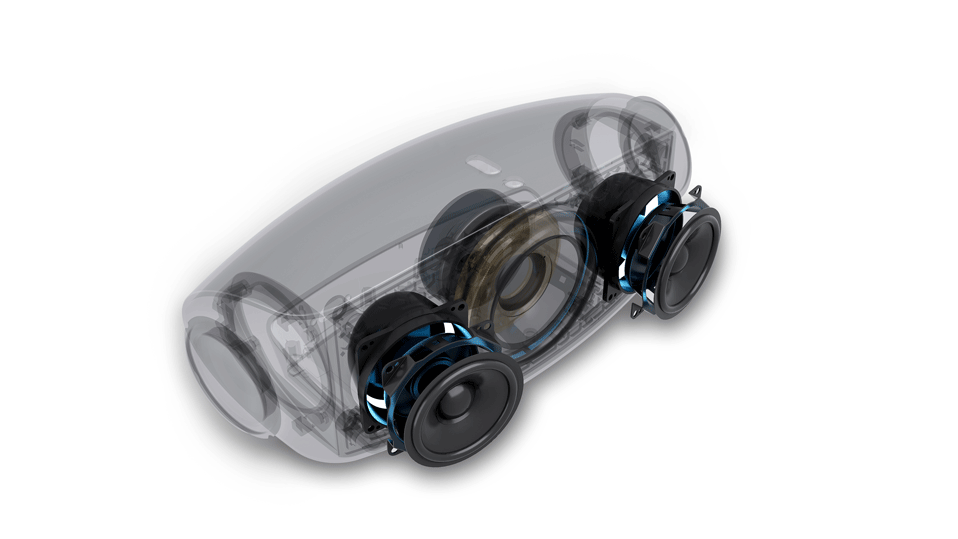 The Sonica's driver array
The configuration of drivers makes use of every inch of the frame. Of this, Oppo says, "Sonica uses very high performance drivers. The 3.5" bass woofer features a heavy magnet system and large linear displacement capabilities. The bass radiators utilize linear suspension with optimized axial stability to avoid distortion at high volume levels, and the 2.5" wideband drivers use a high energy Neodymium magnet system with copper shorting caps that are normally found only in high-end speakers. This dramatically minimizes distortion in the critical vocal range and ensures clarity and natural sound reproduction for pleasant and non-fatiguing long term listening."
Oppo created a set of dedicated amps for the drivers, seeking to assure a solid match between power characteristics and their selected speakers. "The amplifiers in Sonica have been specially designed for each of the speaker drivers, and all of the drivers are optimally integrated using a Digital Signal Processor (DSP) and are individually driven via electronic crossovers that are carefully tuned to achieve the best sound balance."
This sort of thing can either be very good, or very bad. I've heard some DSP-tuned devices that turned my stomach, or really didn't scratch the itch the way that the best high-end gear without DSP can do. In this case, I think that Oppo has made a good job of it:  The Sonica doesn't give me the willies or stink me out of the room with DSP artificiality.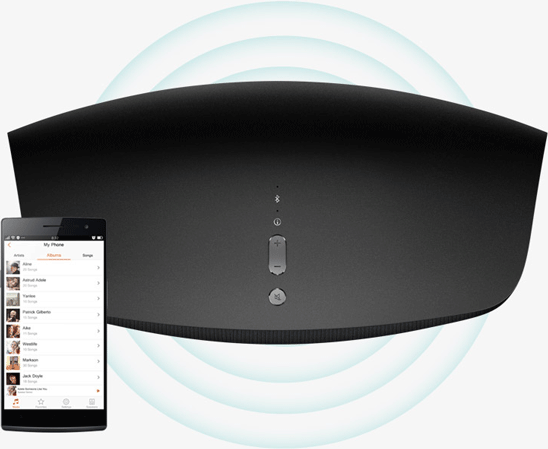 The Oppo Sonica app on a smartphone or pad (left) acts as an interface that controls the Sonica device on the one hand, and all supported playback sources/playback software.
Experienced users know that an app can make or break a device. Great apps make the associated audio devices a pleasure to use; the contrary can tempt you to throw its device into the nearest trash bin. All control functions are supported by downloading the Oppo Sonica app. It supports iPhone, iPad, and Google smart devices, and allows the convenient handling of all key functions on the Sonica hardware. I had no problems with this app, and was very impressed by its comprehensive feature suite. Well done, Oppo!
Evaluation
Installation of the Sonica device was simple and straightforward. Following the quick setup instructions, I placed the review unit in our kitchen area near the great room, so that I could place it easily for either kitchen or great room playback. I plugged it in, configured for Bluetooth and network settings, walked through the device name and other parameters, and was up and running. (Observe that you will need to know the details for logging on to your wireless LAN connection point, and will need to be sure that Bluetooth discovery is enabled on your smartphone or pad before getting this rolling.) No sweat.
The Oppo Sonica app worked here as advertised on both my iPhone 6+ and my iPad Air 2. All such apps for audio act as the control interface between sources/the Internet and the hardware device itself. The Sonica app has an integrated Tidal Audio interface within itself, which allows you to go directly to your account at Tidal from Sonica. Very handy, that! I was able to logon to my Tidal high definition (HD, which is CD-level lossless quality; audiophiles won't want to compromise with the lower resolution option) audio account, and start streaming music within minutes.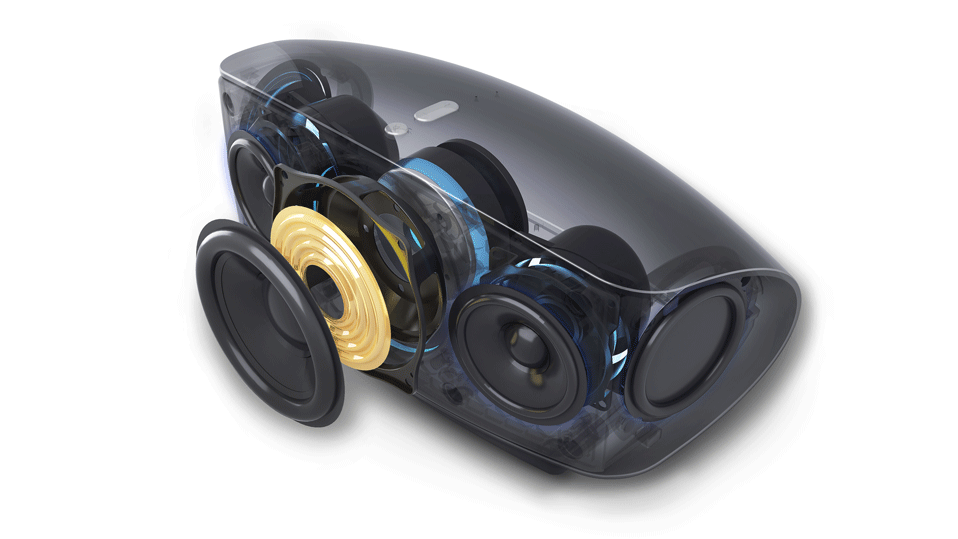 The Sonica, showing the woofer section extended, plus the array of speakers in the system
And the sound…the crux of the matter?
Really very pleasant, I must say. Easy listening over long periods, for sure, which seems to be the goal that Oppo was chasing. The Sonica allows for a handful of sonic profiles, including extended bass, which was the one that I've been using. Fulsome bass (always the real challenge in compact single-device designs), rich midrange, and a reasonably extended high end were the hallmarks of the experience that I had with the Sonica. The soundfield was reasonably wide, although the goal with the Sonica is not state-of-the-art soundstaging and precise imaging, but rather broad coverage.
No compact audio system can match performance with even entry-level full-blown audiophile components, of course, but that isn't the intent in this product category. The idea is to provide musical pleasure for one's environment without the hassles of placement and cabling, and to give more casual settings truly quality sound. The Sonica is harmonically rich, and Lila (the acid test here!) really loves it. The Sonica is always musical, and surprisingly articulate and dynamic. Frankly, the sound is really good for this application.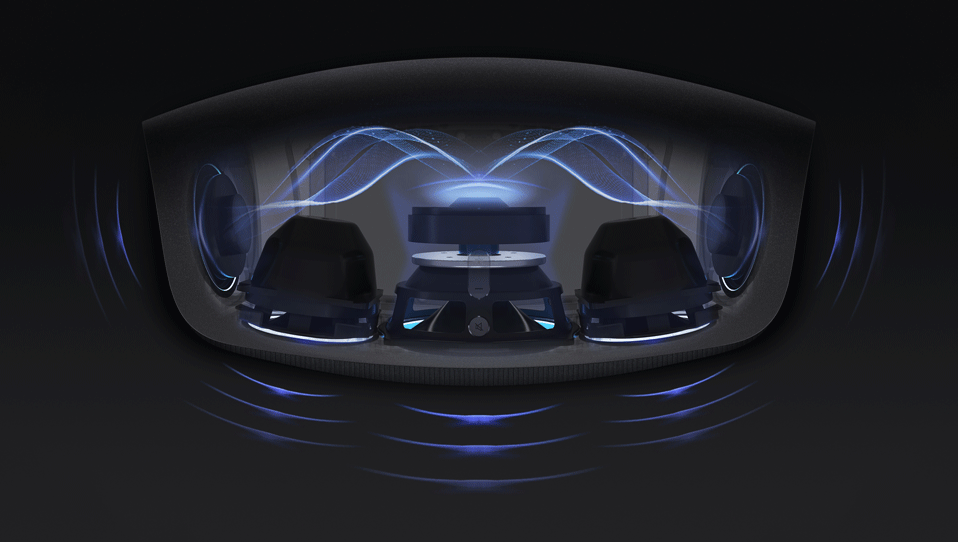 This means that it will be an ideal solution for the person who is looking for the modern equivalent to the days-of-yore high quality desktop/tabletop radio, only with all of the enormous advantages of massive online music databases with stream-on-demand, or on-phone downloaded music. Either way, this ain't broadcast…you choose the music, or construct playlists, or find the latest and greatest. With the playback groove of the Sonica, being in the driver's seat is a real pleasure.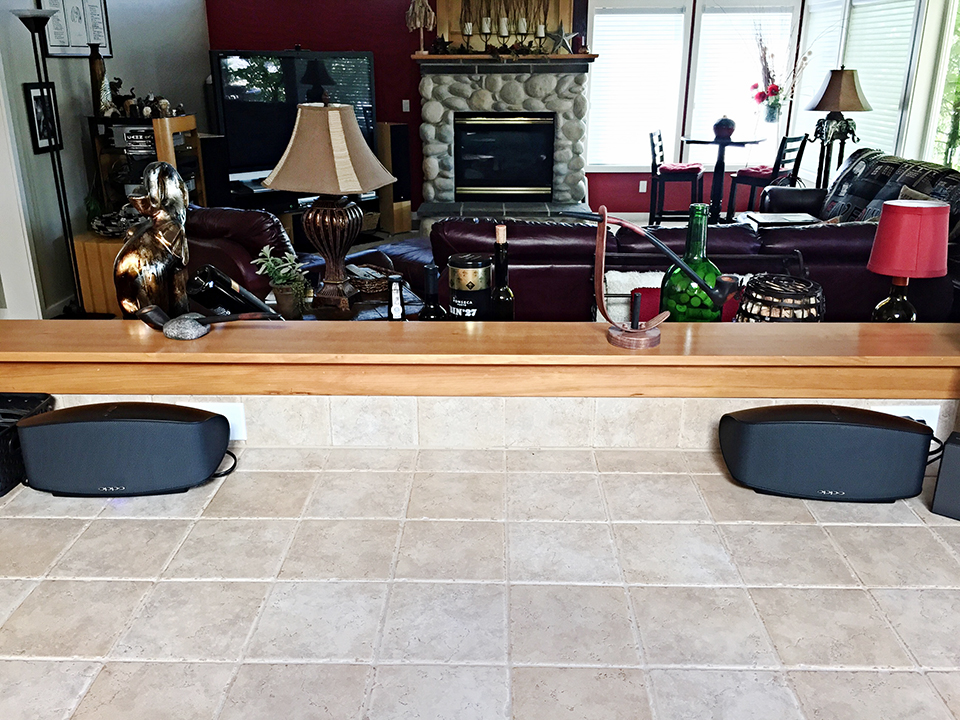 A pair of Oppo Sonica WiFi Speakers organized as a group, to play as a paired set (photograph and image processing by Robinson)
I should also point out that the Sonica can also be used as a multi-speaker or multi-room solution for a household. If you have more than one Sonica, the Sonica app allows for the configuration of two Sonicas as a single playback system with an even broader coverage than a single Sonica provides. You can configure multiple players to connect with one or more Sonicas, with multiple songs playing on single or grouped Sonicas, or configure larger groups of Sonicas into single virtual speaker arrays, all playing the same music. This is a very impressive achievement, and shows that the Sonica app can be the heart of a complete household system for distributed wireless music.
Being interested in this, I asked Oppo to send a second Sonica, so that I could evaluate a pair of the units. I configured the two Sonicas as a single pair of speakers, and tried them with the Tidal HD playback via the Sonica app. Worked like a charm! It definitely extended the sonic coverage of the music in our kitchen quite noticeably.
One thing that you'll want to keep in mind is that the Sonica is not a battery-powered unit. You'll not be able to take it to places without AC power, which is the main reason why I use my Sony SRS-X5 speaker…a good-sized battery for on-the-go operation. But I have taken a Sonica out on my deck, plugged it in there, and gotten the advantage of the superior sound of the Sonica in that very pleasant space. Cigars, Tidal HD, Port, and Sonica…pretty tough to beat!
Conclusion
Well, the good folks at Oppo Digital have, in the Sonica, once again graced us with a very intelligent, well-designed and well-engineered audio component. Oppo has a long history of doing exactly this sort of innovative product, with excellent performance of a real audiophile standard at a terrific price. Not everything in our audio lives and experiences need be huge, expensive, and complicated, eh? At an MSRP of USD $299, I consider the Sonica WiFi Speaker to be a truly fine product that punches well above its price class, and mates convenience with quality that makes you smile, relax, and take another sip.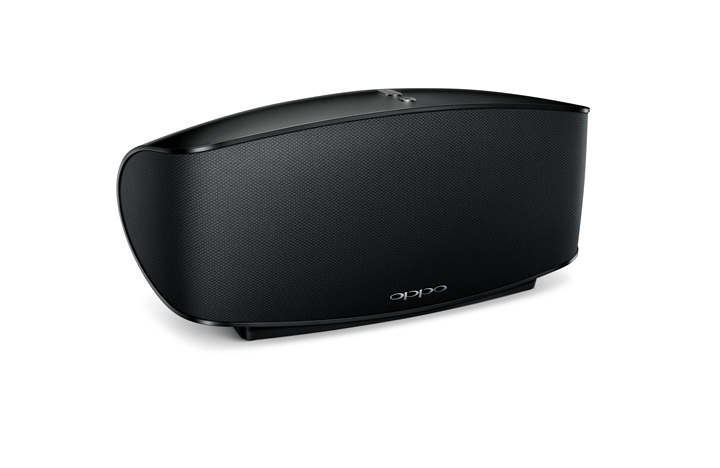 Positive Feedback readers who are searching for a compact and powerful tabletop or room solution for wireless WiFi playback of their online audio sources…especially Tidal…must definitely give the Oppo Sonica really serious consideration. This is a killer maker of music for your home or office, and a helluva lot of no-hassle fun…you can't lose!
I can tell you that the pair of the Sonicas that we have here will not be going back to Oppo Digital!
Price: USD $299
Oppo Digital
[All photographs courtesy of Oppo Digital, except as indicated. Drawing of Ahab and the Whale by Rockwell Kent, 1930. Cartoon by Robinson.]