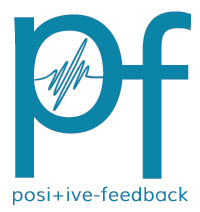 You are reading the older HTML site
Positive Feedback ISSUE 73
may/june 2014
Punkt Styku, Show Band

by Wojciech Pacula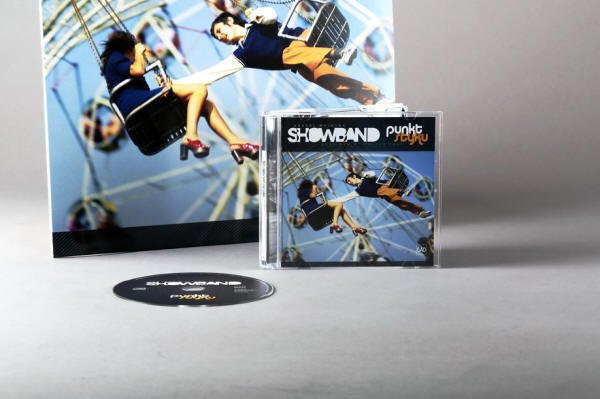 GAD Records, GAD CD 013/GAD LP 002, CD (2014).
This album is by an unknown and completely forgotten band from the 1970s, It has the subtitle Lost Gem of Polish Funk, which is absolutely true and does a good job at describing what we're dealing with here. Although "unknown" is a term I'd only use to talk about its title—a large part of Polish people over the age of 40 have heard Show Band, although they had no idea they were actually listening to the band fronted by bass player Anatol Wojdyna. Their composition titled Trzy kroki was used in the Polish TV show, 07 zgłoś się. The band mainly played on cruise ships and in restaurants, and, as we read in the accompanying materials, they won the hearts of people all over Scandinavia. In Poland, they spiced up carnival parties at the Forum hotel.
Keeping in mind the band's restaurant-dancefloor "background", it's hard to believe that the same people recorded such a fantastic album. The music on Punkt styku is funk-jazz at its best. But it's easier to accept the fact that this material have been waiting so long to see the light of day once you know that Anatol Wojdyna, while founding Show Band in 1972, gathered musicians from Klan (Maciej Głuszkiewicz, Hammond's organs) and Breakout (Jan Mazurek, drums) to cooperate with him. The album was recorded in mono (!) during a one day session, on February 2nd, 1974, in the Documentary Film Studio in Warsaw, and was remastered by another former member of Klan, Mr. Andrzej Poniatowski, working with the original analog tapes and then with 24-bit files. It was this digital, 24-bit material which was used to press the ultra-limited vinyl edition. It's no longer available and sold out much earlier—only 300 numbered copies were released.
The front cover is a photo taken by Jan Morek, one of the legends of Polish press photography. This happy couple was celebrating the "People's Tribune" festival. The photo of the band comes from the archives of Anatol Wojdyna. Unfortunately, it doesn't contain any description or information about the photographer, and the artist himself doesn't remember who took it. The photos in the booklet come from the vast archives of Grażyna Rutkowska who worked for the "People's Daily" newspaper back then. She documented daily life in Warsaw—plenty of genius shots, e.g. of individual apartment blocks. It doesn't come with LP, but the CD's booklet contains a photo of the Stegna area while it was still under construction—the place where all of the music material would later be created, in Głuszkiewicz's apartment.
I already got used to the fact that material from the 1950s, especially jazz, both from the US and Europe, can sound special. But from the 1970s onwards, we're faced with an unfortunate decay in the art of recording music. That's why it's such a nice surprise to see that the material released by GAD Records on Punkt styku seems frozen in the times of the best funk releases that I know. And jazz, too, with big-band as a thrown-in bonus. It was recorded for the Polish Film Chronicle and was originally intended to be used as a soundtrack, so it was recorded without any re-takes, pretty much from A to B. I think that's one of the reasons for its great dynamics, great bass work and the kick drum's power. The treble is slightly dry and lacks body, and is not as juicy as it is on Niemen's Dziwny jest ten świat. It's the only weaker spot that I have found, though.
The album Punkt styku should find its place in every music-lover's collection, if they like pop music. It's superbly recorded, nicely re-mastered, and easily meets the world standards. The LP has an incredibly good cover photo (unfortunately I can't find any information regarding whose photo it is), which can make you fall in love with the analog edition. This is one of the cases where size does matter.
Let me conclude by saying that it's a shame that GAD Records doesn't have some sort of a "club" like the American Audio Fidelity does, and which offers some of the best CD remasters (on gold), SACDs and vinyl LPs remastered in the analog domain. I subscribed to it recently, and it's a great idea. More details can be found HERE and HERE. You're obliged to buy at least two albums a month, but with a 20% discount. The latter might not be possible when it comes to GAD, since their prices really aren't that high. But there could be some interesting bonuses instead. For now, I'm preordering everything that GAD releases to make sure that I get the black discs. I also strongly encourage you to do the same.
Personnel
Anatol Wojdyna – bass guitar
Maciej Głuszkiewicz – Hammond organ
Jan Mazurek – drums
Additionally
Jan Jarczyk – Fender Rhodes piano
Aleksander Bem – percussion
Recorded
1974.02.02, Warszawa, Wytwórnia Filmów Dokumentalnych
An interview with Mr. Michał Wilczyński, the owner of GAD Records, can be found HERE.
Sound quality: 8/10 (plus my warm recommendation)