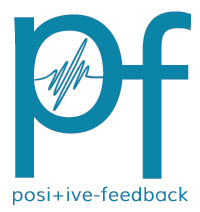 You are reading the older HTML site
Positive Feedback ISSUE 73
may/june 2014
Robert Koda Takumi K-15 Preamplifier
text by Wojciech Pacula, imahes by Wojciech Pacuła and Robert Koda LLC, translation by Andrzej Dziadowiec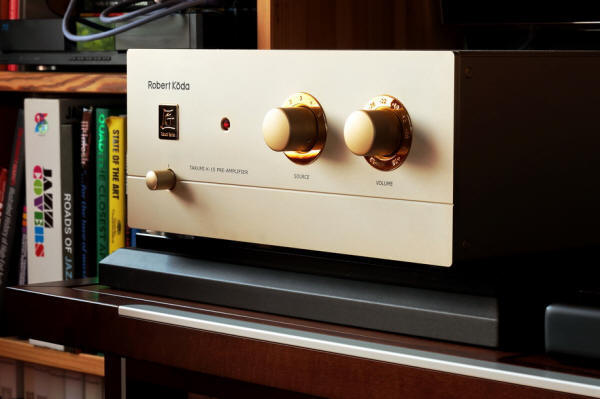 The list of Japanese audio companies that are not—and probably will not be for a long time—represented in Poland is longer than the one listing the companies we have already "touched." A cursory glance at the latest issue of the "Stereo Sound" quarterly, the bible of Japanese audio lunatics, that is music lovers and audiophiles (each country has its own madmen), immediately returns such names as: Technical Brain, Kiso Acoustic, Uesugi (U-Bros), AET, Zonotone, TAOC, Aracraft (Tedius), Ikeda Sound Labs, Fundamental, ORB, or Nanotec Systems. These are only the names I have found featured in large commercials and reviews, without going into the smaller classified ads. It is a completely unknown to us, infinite universe. Even supposedly well-known brands like Esoteric, Fostex or Audio-Technica are rather familiar to us by their names as their products are nowhere to be found on the shelves of audio stores. The reason for all that is that although we seem to know quite a bit about Japan and its perfectionist audio market, the truth is much more prosaic. We only catch a faint glimpse of the dazzling wealth that surrounds the Japanese audiophiles every day. All the more we need to grasp and to hang on to any refined audio products from the manufacturers that we come across for the first time.
About the time of this review, the two top items in the news section of the Robert Koda website were about the newest distributor, SoundClub from Poland, and about the launch of a new flagship preamplifier, the Takumi K-15. At the same exact time, I received information that the F-15 was sent to me for a review. True global village, this time.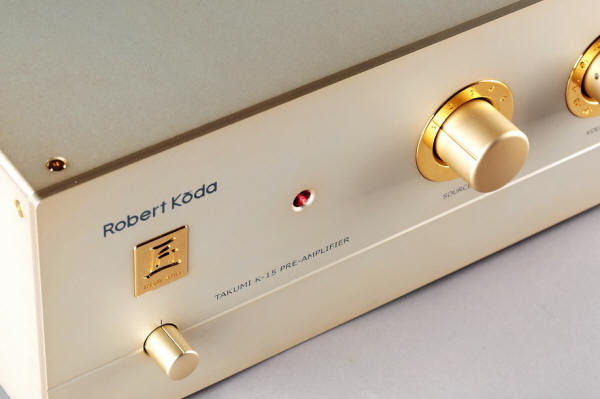 Robert Koda LLC was founded in Tokyo in 2008. The company grew out of the passion and experience of Robert Koch, a self-taught music lover and audiophile who for years had worked for Audio Note Japan (Kondo), one of the highest rated Japanese audio brands. After the death of Mr. Hiroyasu Kondo in 2006, he decided to work independently and taking the maiden name of his wife he went out into the world. But first he had to be born somewhere. This happened to be in South Africa, in a family "infected" with audiophilism. His father was an avid lover of high-end sound. His parents' first concern when looking for a new home would be living room acoustics.
Before he decided to realize his dream of life and create his own audio system, Robert was gaining experience working in the audio industry for 16 years. He was selling and servicing audio equipment from many manufacturers, which also led him to the conclusion that he could design better and more durable components. After learning about Kondo products, he naively decided to send his resume to Japan, asking for a job. As one might expect, nothing came out of that. During a prolonged leave that he spent in the UK, he managed to get a job in Audio Note UK. It was there that he was noticed by Hiroyasu Kondo, during one of his visits, and brought to Japan.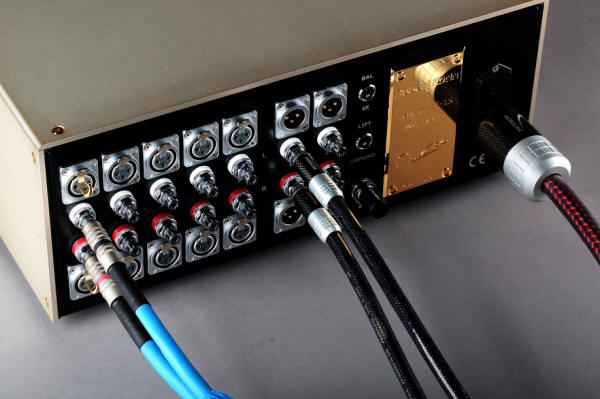 As we read in the Audiotechnique magazine, published in Hong Kong (April 2012, No. 367), the work in a small Japanese family business was difficult to bear for a man born under the big skies of Africa. He parted ways with Kondo three times only to come back each time, being driven by thirst for knowledge. He participated, among others, in designing the M1000 preamplifier. After the death of Kondo-san, he teamed up with his successor, Mr. Masaki Ashizawa, his close friend. It was then that he designed the MkII version of the M1000 and a DAC. His thoughts, however, were already preoccupied with his own design. The decision to cut the umbilical cord was sealed by the fact that Kondo was changing its address and moving from Meguro to Kanagawa, far from Robert's home. It was THAT moment.
The first product that made the new brand known in the circles of advanced seekers of the audio absolute was the K-70 power amplifier. Once seen, it sunk for a long time in memory, not only through its perfect workmanship and sense of proportion, but also a rather unusual design. This "tri-chassis" power amplifier consists of two monoblocks and a power supply housed in a separate chassis, for a single-ended hybrid design employing over 30 power transistors and a pair of 5842 triodes in each monoblock and 6X5 rectifier tubes in the power supply. Hi-Fi News & Record Review quotes Mr. Koch saying that the K-70 is his "vision of amplification's ultimate form" (John Bamford, Paul Miller, Robert Koda Takumi K-70 (£ 35,000), Hi-Fi News & Record Review, April 2011, see HERE). Due to its triple chassis configuration, the total amplifier weight is a hefty 80 kg (!). The K-70 delivers 70 watts in pure class A.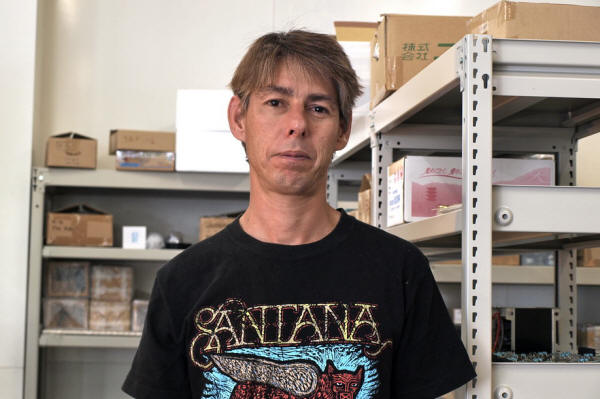 Each amplifier is hand crafted by Mr. Koch and manufacturing is limited to just 20 units a year. Its fascia in champagne gold finish, reminiscent of a few other Japanese brands, was used again in the K-10 preamplifier that was created in 2011, at the explicit request of Robert Koda distributors. Music lovers simply wanted to have a complete audio system. The preamplifier proved to be a solid state design, just like the third product in the company's history, the Takumi K-15 preamplifier under review today, announced as Robert Koda flagship product. The unit is beautiful. Its champagne gold finish of the fascia is further emphasized by golden details including the logo, looking very similar to the logo of Eric S. Design from Poland, the rings around control knobs and the large nameplate on the rear panel, with the unit's serial number and other information. I am sure that you can also order a nameplate with your own name.
Although from the outside the new preamplifier looks similar to the K-10, its design is more sophisticated. The manufacturer claims dynamic range of 148dB, which—if confirmed—would be an amazing achievement. It beats even the top Soulution designs by a few dB. The K-15 sports five line inputs, each one both single ended, on beautiful Furutech RCA connectors, and balanced on XLRs. Volume control is handled by a 32-step L-pad attenuator, with only two resistors in the signal path at any given step. The heart of the unit is the proprietary ITC MKII circuit, Robert Koch's original invention. The power transformer and mains switch are housed in a Mu-metal shield. A characteristic detail is the power indicator light hidden behind a large ruby. The preamplifier has no remote control.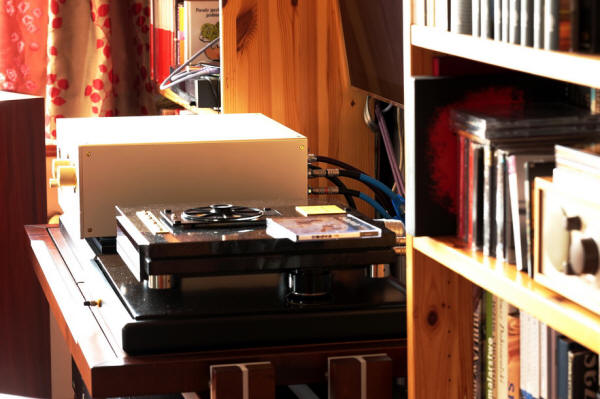 A few simple words with…
ROBERT KOCH, Robert Koda's owner, designer
Wojciech Pacuła: Why didn't you use tubes in the K-15?
Robert Koch: Well, I am very fond of tubes but with the K-10 we managed to develop a preamplifier that could outperform tubes yet not leave a solid-state flavor. The K-15 is very much built from the basics we learned while developing K-10. I shall reserve my use of tubes for applications where they are most suited.
What is ITC MKII and how does it differ from the older one?
ITC is a simple and elegant, unique circuit I developed specifically for preamplifier use. It is an arrangement of semi-conductors that specifically addresses distortion issues that do not show up in conventional testing procedure but may be of much greater (sonic) importance than measurements like THD and the like.
ITC MKII is simply an improvement on the original. Mark II includes an extra stage of buffering, has a lower distortion and an even higher dynamic range. These improvements come from both better parts and the use of schematic refinements. It took quite some effort for us to see beyond the original ITC but we were able to make a significant leap.
Who makes this gorgeous attenuator for you?
It is built for us in Tokyo by a famous audio company. We were very lucky to have them do it for us but we do work with them quite a bit in terms of supply of highly specialized parts.
What is your current home audio system?
Well we recently moved and built a music room out of two existing rooms. Only problem is we are having quite a bit of water coming in during the strong typhoons that we have here. We are trying to solve that problem and once solved I can complete the room.
In terms of electronics, well, I use K-15, K-70, my own custom DAC/Master clock and Kondo cables mostly. I bought a pair of Vivid Audio G2s the other day and they have a nice transparency.
Sound
Albums auditioned during this review
• Music For A While. Improvisations on Purcell, Christina Pluhar, L'Arpeggiata, Erato 4636203, CD + DVD (2014).
• Show Band, Punkt styku, GAD Records GAD CD 013, CD (2014).
• Jim Hall, Concierto, CTI/Mobile Fidelity UDSACD 2012 SACD/CD (1975/2003).
• Karl Bartos, Off The Record, Bureau CD 974282 BB079, CD (2013).
• Martyna Jakubowicz, Burzliwy błękit Joanny, Universal Music Polska 376 131 8, CD (2013); reviewed HERE.
• Miles Davis, The Complete Birth of the Cool, Capitol Jazz/EMI 4945502, CD ([1957] 1998).
• Miles Davis, The Original Mono Recordings, Columbia Records/Sony Music Japan SICP 30521-9, Blu Spec CD2 x 9 (1957-1964/2013)
• Porcupine Tree, Deadwing, Lava 93437, CD (2005).
• Portishead, Dummy, Go! Disc Limited/Universal Music Company [Japan], UICY-20164, SHM-CD (1994/2011).
• Sohn, Tremors, 4AD/Hostess CAD3403CDJ, CD (2014).
• The Modern Jazz Quartet, Pyramid, Atlantic Records/Warner Music Japan WPCR-25125, "Atlantic 60th", CD (1960/2006).
• Wes Montgomery & Wynton Kelly Trio, Smokin' At The Half Note, Verve 2103476, "Verve Master Edition", CD (1965/2005).
It's hard to believe it's been already almost two years since we published the High Fidelity issue entirely dedicated to preamplifiers. The August 2012 issue No. 99 was intended as a look through the audio market for the most interesting, most promising preamps in the high-end category (see the ARCHIVE and scroll down for the August issue). I had no chance to reach all designs, not even a representative part of the market. This did not matter, however, because I meant it to be a representative sample of what can be achieved in this area. I would later add to the list more designs that struck me as worthy of interest, such as Jeff Rowland Aeris or, recently, Dan D'Agostino Momentum Preamplifier. Combined with the previously reviewed Ayon Audio Spheris II and Convergent Audio Technology SL1 Legend, it gives us a pretty solid overview of the top line preamplifiers.
However, regardless of how many products I quote and what kind of prices I throw at you, first we need to ask ourselves a fundamental question: is the preamp at all needed? Since each time I try to present another interesting version of the same answer and I am slowly running out of ideas, this time I will say briefly: YES, in 99.99% of cases. The remaining 0.01% covers the cases where the audio system is designed, built and adjusted for a direct coupling of source and power amplifier. Like the flagship system from Ancient Audio, for example. Except that in this particular case the preamp is absent "on the outside", as volume control is the fundamental, and sometimes sole, function of the preamplifier.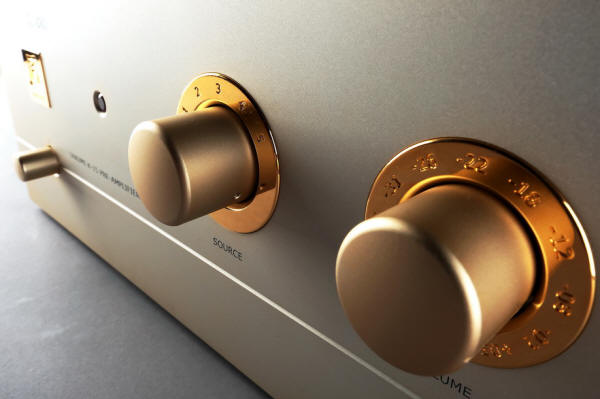 The preamplifier is therefore essential from a technical point of view, even if just for volume control. In my opinion, it is preferable as an active audio component. It brings to the system dynamics, fullness and bass which passive systems are usually lacking, and a sort of "density". If anyone should still think that the top components are all equally great and, hence, sound similar to each other (as there is only one natural sound), they need to think again. My point is that audio products are designed and made by concrete people, and are a manifestation of their views on how the home audio should look like. There is no agreement on that, and even though we share a broad consensus as to what does and what does not constitute a good sound, there remains a wide margin of discretion.
It therefore comes as no surprise that Robert Koch has his own idea of the sound of audio system. Knowing his story, it is not difficult to guess that one of his sources of inspiration was the sound of components from Kondo. Rich, warm, thick, putting emotion before calculation. How he managed to do it using solid state technology seems absolutely unique to me, and hence very interesting.
The reviews of the K-70 power amplifier that I have read share a common conclusion that runs as follows: a hybrid amplifier with solid state output stage that sounds like a pure-bred tube amp. The same relates to the K-15, provided that "tube amp sound" denotes something other than warm, plump, rounded. It is true that top audio products show a similar sonic character, maintaining the signature features of their individual designers, and it makes less difference which components or what kind of design ideas are used. Indeed, certain characteristics of tube technology are still not repeatable in solid state designs, but the same can be said the other way round. They have, however, no bearing on the product rating but only on its description, as a whole "package" that we either "buy" or not.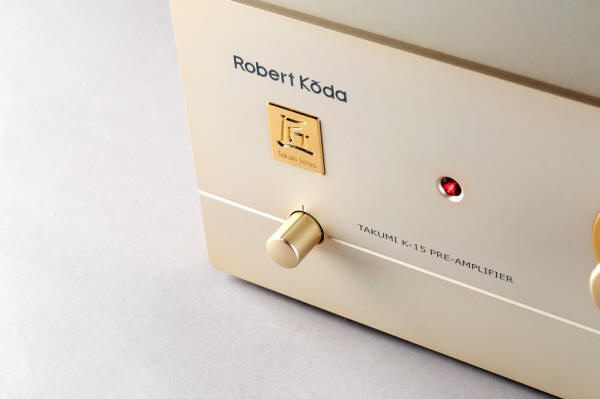 The "tube character" of the preamplifier under review today, for example, manifested itself as the absence of any sharpness. The sound was silky smooth. And as colorful as silk Japanese kimonos. The machine did a sort of "remastering" of poorly produced albums. Maybe even not quite poorly but simply those exhibiting some problems. The new album from Martyna Jakubowicz shows a fair amount of compression, intelligent but manifested as bringing vocals and guitars forward, with a simultaneous dulling of their "head" and veiling of their texture. It may also happen that sibilants get somewhat "separated" from vocals. They are not overly bright or sharp, but simply not always are part of vocal emission. The K-15 put it all together into one sensible whole. I was listening to this album for a long time because it was an interesting experience. One moment there was something "not quite right" and the next moment it was gone. The effect of this treatment was very clear. Much less was the fact that it was a "treatment" superimposed on the sonic texture. It was something "underneath" the surface, some kind of mechanics hidden beneath the music layer, which operated without leaving any fingerprints. Of course, the fingerprint manifested as the change of sound, but the print itself was not visible.
For some time, I suspected that the machine was simply rounding over attacks and withdrawing treble. But it was not so; the highs were better built than on my Polaris III and only the Dan D'Agostino preamplifier had showed something similar. As a result, I had a presentation that was fuller and closer to reality, in terms of the amount of information. When Alan Grant announces the band accompanying Wes Montgomery on the full version of his album Smoking'…, tape and microphone noise is audible. It is not particularly disturbing and does not sound like a hiss; it is simply there and we know that it is an inherent part of the recording. It is all good. But the moment the whole band starts to play, the K-15 showed a rise in noise level, as if the instrument microphones had been earlier turned down or the intro had undergone additional processing during the remastering. Normally, the noise is masked by louder sounds. During a live performance, we know that it is there but—just like on vinyl—we do not interpret it as distortion as much as part of the "whole package," alongside the music. The same was true here—the low frequency noise did not disappear, as it does with almost all other preamps I know, but simply was quieter.
It does not mean, of course, that I was listening to noise. All I am saying is that it is simply part of the recording, which allows to figure out many things and which shapes the sound at the same time. The K-15 did not emphasize this aspect; I would even say that it was blended into the presentation in an extremely refined way. It made sense and was significant because Mr. Koch's preamplifier is exceptionally resolving. I would mostly call it smooth, thick and full, and right after that resolving. It was capable of showing things in the recording which I rarely ever hear, even on magnetostatic headphones, like delicate bass harmonics in the starting passage of Złe sny ("Bad dreams") from the new Martyna Jakubowicz's album (with Marcin Pospieszalski on bass), or the change of timbre of the low bass on the opening track Tempest from Sohn's album Tremoros. These were subtle changes but they made the sound even more alive and gave it deeper musical meaning, making it simply more interesting.
The Octave Jubilee preamplifier is very similar sonically, except that in its case it actually results from a slight warming of the sound. It shows slightly better three-dimensionality and depth, but at the expense of clarity. In turn, the Convergent Audio Technology SL1 Legend sounded warmer than either of these two units, presenting a true tube sound in the full sense of the word. Its density and fleshiness were simply phenomenal. Very close to the American Legend would be another American preamp, the Aeris from Jeff Rowland. However, the resolution and differentiation of both the Jubilee and K-15 are on a completely different level.
The closest sonic match to the component that is the result of Mr. Koch's love for music were two different design preamplifiers, the solid-state Momentum Preamplifier from Dan D'Agostino and my Ayon Audio Spheris II (I'm still waiting for the version III). They both sound lower and meatier than the K-15. Their soundstage presentation is different, too. The flagship Robert Koda's sound is somewhat recessed behind the speakers, slightly more distant, closer to the live presentation. In turn, the Ayon and Dan sound meaty, showing the foreground closer up and more palpable than what one hears in the concert hall.
Which one is true and which is not? Here we get to the heart of the preamplifier dispute. It all depends on what we define as "true." If the live sound is the "absolute sound", then Robert Koch is right and other preamps of this type, like the Accuphase C-3800 (I apologize for forgetting about it earlier on). On the other hand, if what is true is the sound on the physical medium, recorded in the studio or live in concert, the other preamplifiers take the prize. I dare not publically declare myself in favor of either "truth". If we were sitting over a beer and having fun, and someone asked my personal opinion, I would say that I don't care about truth and that I choose what I like better, which is the sound of the Momentum, Legend and Spheris. That is, however, only my personal opinion and I do not want it to be binding. For I cannot help thinking that it is Mr. Koch who might be right. Maybe one needs to put together a matching system and stick to this particular presentation. Since all recordings are presented in this manner, it is not an aberration but rather a conscious and consistent pursuit of top quality sound.
But perhaps this is an unnecessary, purely academic discussion, because the K-15 is such an outstanding piece of equipment that even with its different vision of home audio reproduction I cannot but admit that I have yet to hear a better implemented vision of sound.
Conclusion
As I said, each of the top preamplifiers sounds different and brings in a different package of features. There is no component that does everything on an equally good level at the same time, or even one that simply sounds "neutral." That can only be guaranteed by a live sound. Therefore, one needs to pick and choose, like in a buffet. Luckily, the shelves are full.
The K-15 sounds very soft. It is a good kind of softness. It does not seem rounded on transient attacks or recessed in the upper midrange. I would rather say that its outstanding resolution allows it to steer clear of the problems of most other products that contour the sound to achieve better clarity, selectivity and dynamics, at the same losing its natural "velvet". Resolution and differentiation are exceptional; I have only heard something similar from the Ancient Audio Lektor Grand SE CD player and Vivaldi dCS system coupled directly to the power amplifier. The Takumi K-15 is warm but extremely disciplined. At the same time, it shows soundstage layers at a distance from the listener, which is a break from what other companies have made us used to, that is if the sound is warm and velvety it is also close, at hand's reach. Such a unique combination of different features gives the Japanese preamplifier a distinct personality and makes it easy to find out if that is what we are looking for. Its design is flawless, watched over by Mr. Koch's spirit. The sound is similar; it is absolute top high-end that maintains its own sonic characteristics, distinguishing it from other flagship components of this type.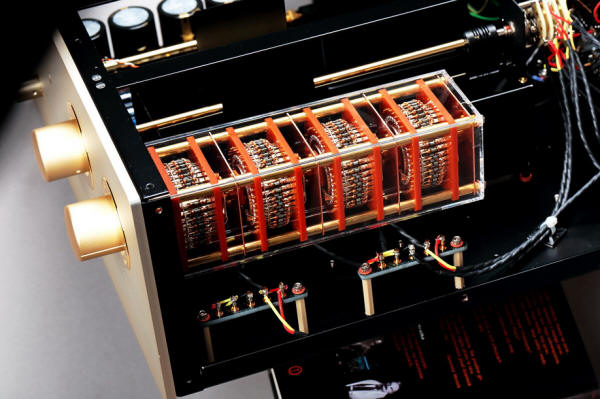 Design
The Takumi K-15 is a balanced line preamplifier, without a remote control. Gain is 8dB (V). Its dimensions are slightly different from the traditional "full-size" audio components because it is narrower and taller, which makes it look a bit like a sumo wrestler. The enclosure is made of anodized aluminum panels, finished in champagne gold. The bolts that hold the panels together are gold plated, just like several other details, including the logo on the front panel, the rings around the volume and input selector knobs, and the large nameplate on the rear panel. A very characteristic detail is the large ruby with the power indicator light underneath. The unit is powered on with a little knob like those used in Kondo components.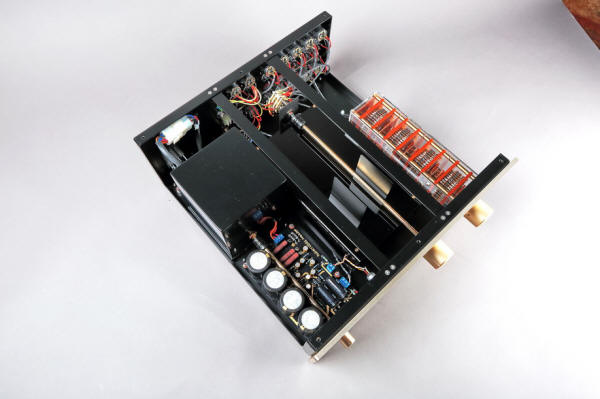 The rear panel is just as beautiful as the front. You can see rows of great rhodium plated RCA connectors from Furutech, a newer version of those used in my Lektor AIR V-edition CD player. There are five pairs of inputs and two pairs of outputs, each additionally on balanced XLRs manufactured by Neutrik in Liechtenstein. Their pins are gold plated. Adjacent to them is a small toggle switch to select either balanced or single ended. Below you will find a ground lift switch to disconnect the ground from the chassis.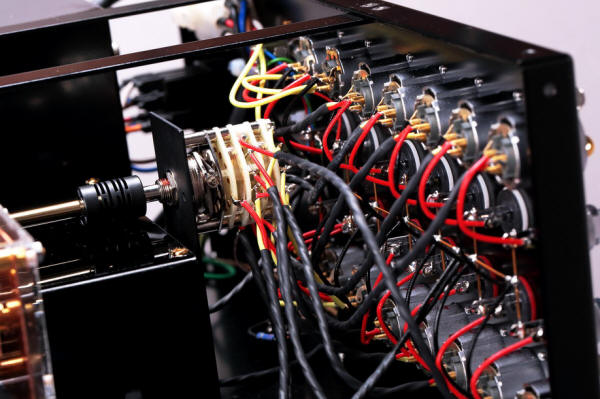 There is also a large, rhodium plated ground terminal (from Furutech). The IEC power socket is more of a classic affair, this time not from Furutech. However, the preamplifier comes equipped with a quality Furutech power cord, model FI-E11 (G).
The enclosure turns out to consist of two layers, an outer aluminum body and inside shell of lacquered thick copper plates. It is the latter that add to the considerable weight of the K-15. The interior looks phenomenal and reminds of tube designs. On the right side is the largest attenuator I have ever seen, with four separate rotary switches and multiple ultra-precision resistors designed solely for audio. It looks to be hand assembled to order and sports lots of copper and gold. The whole assembly is housed in a transparent acrylic box. Sensitive components, including the ITC gain stage, are shielded by "double encapsulation" – a copper shell and a Mu-metal capsule within. I was unable to remove the mu-metal cover. A long shaft couples the front panel knob to rotary input selector switch at the rear panel. An R-core power transformer and power switch are housed in a large sealed Mu-metal enclosure. Adjacent to it is the power supply board, with large Elna capacitors and voltage regulators. An incredible device!
Technical Specification (according to the manufacturer)
S/N Ratio: 114dB A weighted at 1V

Dynamic Range: > 148dB (A)

Gain: +8dB

Input Impedance (RCA/XLR): 50k ohm/100k ohm

Output Impedance (RCA/XLR): 30ohm/60ohm

THD: < 0.00003% at 2V
Price: 180,000 PLN
Robert Koda
392-1 Ookawa Higashi-Izu-machi
Kamo-Gun Shizuoka-Ken | 413-0301 Japan
tel.: +81 (0)557-23-2882
sales@robert-koda.com
robert-koda.com
MADE IN JAPAN