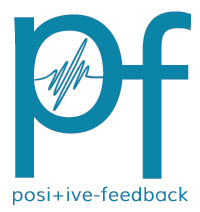 You are reading the older HTML site
Positive Feedback ISSUE
40

november/december 2008
Yarlung Records Presents Joanne Pearce Martin, Barefoot
by Robert H. Levi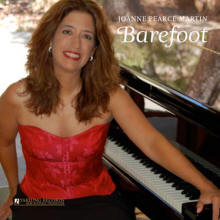 As principal keyboardist with the Los Angeles Philharmonic, Miss Pearce is at home playing an organ as she is on a piano. I've heard her play, but it was not until I sat down with this 2008 Yarlung Release that I really heard her play. Here's my assessment of her performance: she plays so very much like Arthur Rubinstein, I was electrified and involved all at once. I always thought that Rubinstein had a slightly feminine and elegantly precise touch which was skillfully blended with an undercurrent of emotion. Here it is again. Miss Pearce is astoundingly Rubinsteinesk while offering a new emotional verve with the melodies. This is exquisite playing and a must own disk.
Wait till you hear the Mozart and Chopin selections. WOW. You'll hear delicacy, then power, then emotion all skillfully offered by a superb and intelligent musician. Miss Martin caresses the piano, a special Steinway provided for this recording. The sweetness and richness of the sound is captivating and oh so lyrical. She plays each selection with an innate perfection Rubinstein would have surely loved. How wonderful to have a talent of her magnitude here in LA. Brava!
Once again, Yarlung has pulled out all the stops to bring us a truly fabulous sounding CD. They start with two vintage Neumann U47 Vacuum Tube Mics, encode in 24 bit, utilize the services of Kevin Gray and Steve Hoffman, and, of course, all of this comes together with Producer Bob Attiyeh's extraordinary taste for perfection to bring us a true joy. This is one of the best piano disks ever produced. It is rather closely mic'ed and intimate giving the sonic picture of a grand piano between your loudspeakers. The acoustic surround reaches out to the listener and the ambience heightens the reality of the image. Bottom line: this is reference quality piano sound and a must own for audiophiles.
Back to Miss Pearce. Why isn't she doing more concertizing and recording? This is virtuoso playing by anyone's standards. What a super opportunity for Yarlung. They are on the ball when it comes to recording fresh super talent. Well done Bob!
This is a piano disk that is a must own. You like Arthur Ruberstein? You will fall in love with Joanne Pearce Martin. My highest recommendation for sound and performance …a must own disk.
Performance A
Sound A
Yarlung Records 79580 CD