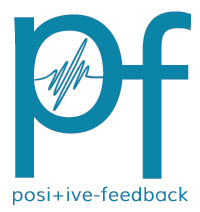 You are reading the older HTML site
Positive Feedback ISSUE
39
september/october 2008
Notes of an Amateur – September, 2008, Part 1
by Bob Neill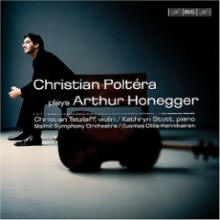 Christan Poltéra Plays Honegger. Poltéra, cello; Kathryn Stott, piano; Christian Tetzlaff, violin. Malmo Symphony Orchestra, Tuomas Ollila-Haanikainen, conductor. Cello Concerto, Sonata for Cello and Piano, Sonatina for Cello and Piano, Sonatina for Cello and Violin. Bis Records BIS CD 1617.
Early twentieth century French-Swiss composer Arthur Honegger writes attractively odd semi-modernist music, as do his fellow members of what came to be called Les Six (Honegger, Poulenc, Milhaud, and three others whom time has forgotten). Honegger has always struck me as more substantial than his fellows, though Poulenc and Milhaud are certainly better known and in some places more highly regarded. Hints of jazz (Gershwin, Cole Porter), traces of Ravel and of Stravinsky's version of modernism. It's a music that eludes characterization, a kind of music that can strike some as neither here nor there, others (like me) as interesting and appealing. It depends on whether we hear it as assimilative or creative. Much of his music has one of the most endearing qualities of modern French music: a sophisticated but winsome wayfaring personality: the personality of the flaneur or idler. It is music that downplays the importance of its mission. It is the opposite of earnest. In Poulenc, this quality becomes witty, ironic, playful, sometimes almost insolent; but in Honegger it is less urbane and more engaging. He can be lyric in ways that Poulenc would not deign to be, but he is not too swept up in his lyricism. This quality comes out wonderfully even in the brief early 1921-22 Sonatina for Cello and Piano and even more in the Sonatina for Cello and Violin (1932), one of his later works. He can be rhapsodic, especially in the earlier Sonata for Cello and Piano, 1920), but it is chromatic rapture—shadowed in feeling rather than straightforward.
The producer was wise to open the program with the Cello Concerto (1929), which provides a representative introduction to the composer: lyricism crossed with jazz interludes, an extended spell of brisk neo-classic modernism—all made truly affecting by the cello, an instrument that suits Honegger's voice extremely well.
Highly recommended for those who love their music modern but without pain – and who love the cello.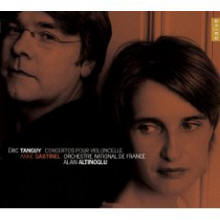 Éric Tanguy, Concertos for Cello. Anne Gastinel, cello. Orchestre National de France, Alain Altinoglu, conductor. naïve records V 5078
And while we're on modern French cello music, let's move ahead two generations to the very highly regarded young composer Éric Tanguy, whose latest CD will also introduce us to a fine young French cellist, Anne Gastinel, more of whose work I will be reporting on next time out. Gastinel has long been associated with Tanguy's work, to the extent that we are told he has incorporated "the Gastinel style" into his writing. Tanguy also had a close association with Rostropovich, to whom his second cello concerto is dedicated.
Tanguy's voice is not notably French, or at least it is not a French I've yet met. Not even Boulez high modernist French. In Concerto No. 1, it is something more like the modern British sound of Thomas Adès or even Benjamin Britten. Britten's Symphony for Cello comes to mind here, though Tanguy's concerto is not as cathartic as Britten's. Passion, controlled dissonance, lyric intensity. Gastinel's sound is firm and smooth, especially smooth in the upper register where another cellist might shriek. It is the contrast of her appealing tone and the music's angular passion that is at the heart of much of this music's appeal and emotional power.
Concerto No. 2 is stronger brew—more emotionally complex and comprehensive. It has some of the qualities of the first concerto but feels more ambitious. It asks a great deal of the cellist and she responds eloquently. The third movement moves beyond the angularity and intensity of the first two into something Tanguy calls "Trés Mysterieux," which it surely is. But the mystery is nothing ethereal. This is strong, penetrating material. And it soon delivers us a back to the high intensity of the earlier movements. In this concerto, we are listening to contemporary European modernism rather than anything the reminds us of Britten or even Adés.
In Tanguy, we are a long way from Honegger, which is culturally instructive. Contemporary French culture is a long way from the 1920's. This is very engaging but also very demanding music. Take these concertos one at a time.
System used for this audition: Audio Note CDT3 transport and Dac 4.1 Balanced Signature, Blue Circle BC 3000GZpz preamplifier and BC204 stereo amplifier, Jean Marie Reynaud Orfeo speakers. With Blue Circle BC6000 line conditioner. Audio Note Pallas, Sootto, and Sogon interconnects and Lexus speaker cable.
Bob Neill, in addition to being an occasional equipment and regular music reviewer for Positive- Feedback Online, is also proprietor of Amherst Audio in Amherst, Massachusetts, which sells equipment from Audio Note, Blue Circle, and JM Reynaud, among others.