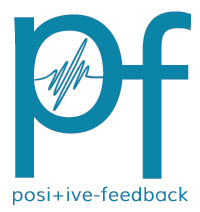 You are reading the older HTML site
Positive Feedback ISSUE
33
september/october 2007
A Re-released Refreshed Pair of Old Favorites by Reference Recordings
by Karl Lozier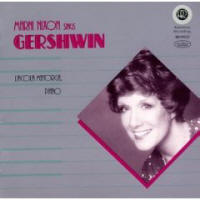 Marni Nixon Sings Gershwin, Lincoln Mayorga, Piano Accompaniment, Reference Recordings RR-19CD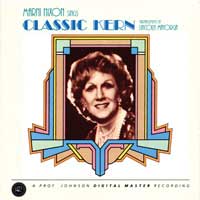 Marni Nixon Sings Classic Kern, Lincoln Mayorga Piano and Leader Plus Two Violins, Viola, Cello, Drums, Harp, Flute/Alto Saxophone/Clarinet and Stan Ricker (famed for audio recording mastering) playing Bass, Reference Recordings RR-28CD
The shining star of these famous releases is shared by Marni Nixon, George Gershwin and Jerome Kern. Recorded approximately thirty years ago, interest has sparked, causing RR to re-release these gems. Marni Nixon was fairly well known to opera lovers and she was perhaps best known for her roles in contemporary operas. She earned four Emmy Awards as Best Actress in her children's TV show, "Boomerang" as well as two Grammy nominees. That background is more than enough for most but she went far beyond that and became famous for being "the voice" of other women. That includes Deborah Kerr (The King and I), Audrey Hepburn (My Fair Lady) and Natalie Wood (West Side Story).
Lincoln Mayorga has been an arranger/conductor/pianist for famous singers such as Johnny Mathis, Andy Williams, Barbra Streisand and others. He also was the pianist for Walt Disney studios for quite some time as well performing Gershwin's music with the Moscow Philharmonic Orchestra. He became widely recognized in the audiophile community as the featured pianist in some of the very earliest "Direct to Disc" vinyl recordings. At the time some of the recordings set new audio playback standards for overall quality with low distortion and ultimate detail.
Marni Nixon's performances here and for the most part, Lincoln Mayorga's, are pretty straightforward. There is little in the way of hyping or overly interpreting the scores. Some critics have described Marni as a musician's vocalist/musician. In other words, she is a real professional performing the score as written. Nothing fancy or extra, these recordings simply take the listener into the recording venue at a reasonable distance. The recording does not attempt to bring Marni Nixon into your listening room even though there certainly is, in most situations, room for both she and Lincoln to be performing there for your enjoyment of the great George Gershwin's music. In case you have forgotten, that includes Summertime, I got Rhythm and Embraceable You. Mayorga's accompaniment is completely in sync with Marni's performance. A low-key intimate performance with a somewhat more distant perspective than typically presented by contemporary studio recordings, accurately summarizes this fine release.
The Kern recordings, with eight very professional musicians aiding, is immediately more appealing for many listeners. Marni's lack of interpretation (simply doing it as the composer wrote) is repeated with Jerome Kern's gems. Included are Smoke Gets In Your Eye, The Way You Look Tonight and the well known, Bill a song that kind of went looking for a home for many years. Home for it was eventually found in the famous musical, Show Boat. Do remember that with Kern, others such as Kahn, Harbach, Fields and Hammerstein did the lyrics. This group of musicians could fit into a number of listening rooms and this recording has more of a nearly in the same room perspective than the above mentioned Gershwin recording. These two recordings are strictly CD recordings done before RR came out with their well known HDCD processing releases. The performances on the Kern release are excellent and particularly well done in very interesting arrangements.