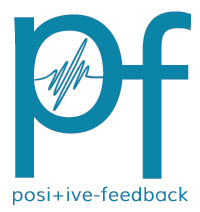 You are reading the older HTML site
Positive Feedback ISSUE
33
september/october 2007
Miles Smiles
by Oliver Amnuayphol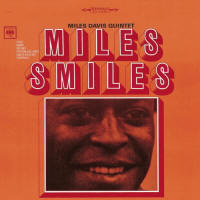 Miles Davis Quintet: Miles Smiles, Columbia Records. Catalog Numbers: CL 9401 (LP, mono - not reviewed) CS 9401 (LP, stereo) 065682 (CD, SACD). Formats: LP, SACD, CD. Release year: 1966. Teo Macero, producer.
Ask any music lover or audiophile what the greatest jazz album of all time is and chances are most of them will mention Miles Davis' Kind of Blue. And rightly so: it's a seminal and very well-known work of art that has been reissued ad infinitum for both its musical and sonic virtues. But unless said persons are also jazz aficionados, odds are the majority of them will have only cursory knowledge about the countless other Miles Davis masterpieces—such as the subject of this review, Miles Smiles, by the great Miles Davis Quintet.
Actually, that last bit of information was somewhat incomplete—it should probably read "…by the second great Miles Davis Quintet." By the time Miles Smiles was recorded in 1966, the Quintet's members and their style of jazz had changed dramatically from what was laid down on Kind of Blue: The largely relaxed, melodically introspective modal vibe of before is gone; here the music is much more forceful, propulsive and outwardly searching. The album's opener, "Orbits," shows just how cohesively together this new quintet really is, displaying a mix of dissonant, unresolved melodic lines, fierce drumming (courtesy of the brilliant and under-acknowledged Tony Williams) and horn solos from both Wayne Shorter and Davis himself that are nothing short of magical. The next number, a ballad appropriately named "Circle" for its form structure, is a marvel of intimacy; Miles' muted trumpet has never resounded with such a quiet emotional sincerity and fragility. The third track, "Footprints," is one of the album's two highlights, with its polyrhythmic foundation, periodic double-time feel, and top-form improvisation. Herbie Hancock gets room to stretch his development of the chord structure; Williams' pushes the music forward with his highly propulsive drumming yet again; and Shorter develops a deeply-controlled and melodic solo full of the free-form searching that garnered him comparisons to John Coltrane. The next two tracks, "Dolores" and "Freedom Jazz Dance," positively swing; the former arguably contains the album's finest solos, while the latter has a very strong New Orleans, Mardi Gras parade type of influence rendered in a hard bop, new school sort of way. "Ginger Bread Boy" is the other standout on Miles Smiles and closes the album on a very upbeat vibe. The quintet has never sounded more locked in and more of a piece than they do here, with every solo on this track reaching new exploratory heights.
While the sound quality of Miles Smiles isn't spectacular, it never gets in the way of the music. The Drums and bass can both sound convincingly real at times, with good snap, momentum and clarity to the snare and cymbals, and convincing (if somewhat lightweight) texture to Ron Carter's nimble bass work. But the horns can sound a bit raspy at times, and the somewhat clipped harmonics and sharp timbre to Hancock's piano doesn't do justice to his quick, confident, and refined touch. Moreover, the soundstage has that pan-potted, distinct left-center-right placement that passed for stereo in those earlier days, thus rendering incognito any real depth to the soundfield. Nevertheless, there is a nice roundness to Miles' trumpet sound, and his signature tone is still highly present. But if you're hoping for anything resembling audiophile sound on Miles Smiles, look elsewhere: unless one of the reissue houses decides this album is a smart investment, the only readily available formats are CD, standard LP, and SACD. Of these the SACD is the best of the bunch, with a cleaner, more focused sound than its brethren along with fine pacing and momentum. The LP isn't too far off, with just slightly more of the aforementioned rasp to the horns. The CD sounds almost too mechanically smooth at times, and its comparative lack of drama and textures robs some of the emotional impact from the music.
Nevertheless, Miles Smiles remains a musical tour de force, capturing the second great Miles Davis quintet at the height of their creative powers. There is an ease and effortlessness in how the group members interact with each other, almost as if they're taking turns finishing one another's musical sentences. The improvisational dialog and communication on Miles Smiles is always compelling and Miles' playing sounds as focused, fervent and purposeful as it ever was. Though not nearly as acclaimed as Kind of Blue, Miles Smiles stands at the upper echelon of modern jazz for its exploratory directions, impeccable musicianship and, like almost every album from Miles, for its impact in shaping the direction of jazz that was still to come. If you love modern jazz and Miles Davis, you will love this album.