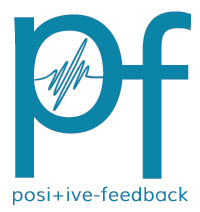 You are reading the older HTML site
Positive Feedback ISSUE 29

january/february 2007
Three more classic SACD releases from Proprius!
by Tom Gibbs


Jazz at the Pawnshop Volumes 1 and 2 - Arne Domnerus, saxophone and clarinet; Bengt Hallberg, piano; Lars Estrand, vibes; Georg Riedel, bass; Egil Johansen, drums. Proprius PRSACD 7778 and PRSACD 7079 Multichannel Hybrid SACDs
Proprius Records has always produced some of the most lifelike and incredibly realistic-sounding recordings available; from the mid-seventies on it became pretty obvious to audiophiles that just about everything released by the label was a treasured commodity. With every recent advance in technology over the last couple of decades, these most highly regarded and sought-after discs have been re-released with regularity; most everyone out there has probably gladly bought these discs several times over in several different formats. The original two-LP issue of Jazz at the Pawnshop has always been among the very best and most natural-sounding recordings of a small jazz combo recorded in a very realistic space, and this latest pair of multichannel SACD discs takes that reputation to another level entirely.
The two new SACDs cull tracks from the original two-LP release, as well as later CD incarnations that were labeled volumes 2 and 3. Additional tracks recorded at the original sessions may exist, so there very well may be more music yet to come. The undeniable star is alto saxophone and clarinet player supreme Arne Domnerus, and his superb reed work anchors the proceedings throughout. None of the players here are any slouch, though, and they plow through this eclectic collection of standards, ballads and blues with soulful precision. While so many "audiophile" recordings offer often sub-par or ho-hum performances with excellent sound, these discs are the real deal—not only is the sound quality superb, but this group could go toe to toe with any other small combo in this repertory out there, bar none!
In case you've missed the obvious, the recorded sound of these discs is reference quality. As with all recent Proprius SACD releases, they've taken the original stereo-only mix and created a new 4.0 surround mix for multichannel enthusiasts. While all versions here are superb, I did the bulk of my listening in surround sound, which to my ears offers just a tad more envelopment than the SACD stereo version. All that audience chatter and those clinking glasses may serve as a distraction for some, but it just helps make things even more real for me (hey, it worked on Bill Evan's classic live albums!). Two channel purists shouldn't fret, though, the SACD stereo version is so much better than the standard Redbook CD layer, that there's plenty for them to rejoice about as well.

Antiphone Blues - Arne Domnerus, saxophone, with Gustaf Sjokvist, organ. Proprius PRSACD 7744 Multichannel Hybrid SACD
Another legendary and classic Proprius recording, Antiphone Blues combines the unlikely pairing of saxophone with pipe organ, and the results are—quite surprisingly—thrilling, to say the least! Arne Domnerus' sax has a remarkably realistic presence that must be experienced to be believed, and never seems overwhelmed by Gustaf Sjokvist's masterful playing of Sweden's Spanga Church organ. The track selection here is quite eclectic, ranging from Arne Domnerus' own improvisations, to traditional Swedish hymns and African American spirituals. Several Duke Ellington tunes, as well as paraphrases of classical pieces by Schumann and Vivaldi are added for good measure. There's a sublimely spiritual overtone to the proceedings, which is in perfect keeping with the extremely spiritual (and spirited) performances.
Sound quality is, as usual for Proprius, superb, although there's the very slightest trace of tape hiss—not at all unusual for thirty-plus year old sources, and it never at any point was glaringly obvious or intruded on my enjoyment of the music. Without a doubt, this is the finest representation of this classic session in any digital disc format, and is about as analog-sounding as it gets—I give the SACD higher marks than the Proprius LP in terms of clarity and dynamic range. My only quibble would be at the rather scant 38-minute playing time, but really—what else could be paired with this classic disc, especially if there were no unreleased tracks from the original session? Oh well, one listen will easily justify the price of admission.
FIM Music released their own incarnations of these discs a couple of years ago, with a two-SACD set of Jazz At The Pawnshop, as well as a single-disc version of Antiphone Blues. Having A-B'd the Proprius releases with the FIM discs extensively, I have to give the nod in each case to the Proprius SACDs. While the FIM versions were exceptionally life-like with superb analogue-like warmth, they also seemed somewhat veiled and perhaps a bit congested in comparison with the Proprius originals. The Proprius discs had more of a you-are-there sense of clarity—you definitely felt a generation or more closer to the actual acoustic event.
The 4.0 surround mixes incorporated in the new Proprius releases are an added bonus, especially for those of us whose listening rooms are also set up to take advantage of the multichannel experience. While the stereo layers of each disc are infinitely superior to their Red Book CD counterparts, in a properly setup system, the 4.0 mixes can greatly enhance one's perception of envelopment within the recorded acoustic. All these discs are very highly recommended!