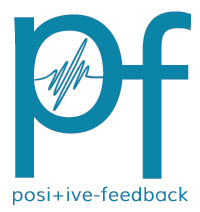 You are reading the older HTML site
Positive Feedback ISSUE 26

july/august
2006
Wagner - Die Walküre
by Mark Wagner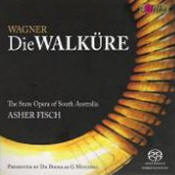 Richard Wagner's massive four opera set Der Ring des Niebelungen is by any person's definition, massive. Twenty-five LPs ...15 CDs… over 15 hours of musical pleasure or sheer butt numbing pain. Maybe some of both?
The second opera of the four, Die Walküre is the one opera that conjures up the penultimate operatic image (or the proverbial fat lady) of the buxom soprano wearing metallic breast plates, long flaxen braids, and the pointy helmet with horns ...oh, let us not forget the spear!
With the introduction of stereo recording in the mid 1950s, London/Decca Records made the brave effort to record the entire opera set on stereo. After finishing Die Gotterdammerung in 1964, the Solti/Culshaw/Vienna recording was complete. Many people today still consider the Solti/Culshaw Ring cycle to be the definitive set (your humble reviewer included). Moreover, every subsequent recording would inevitably be compared to that set, as is the recording here.
When I learned that Universal (primarily Decca) had abandoned SACD, I was in despair, worrying that somehow Decca would let the Solti cycle sit and rot (hey, Das Rheingold is nearly 50 years old!!) and that the Solti set would never come out on SACD. However, some time back I learned that an Australian company (Melba Recordings) was planning a new cycle on SACD, I felt some glimmer of hope.
Despite Die Walküre being the second opera in the cycle, Melba released this opera first. Major support comes from the Melba Foundation. I have great respect for the Melba Foundation as two if its biggest supporters are none other than the husband and wife team of conductor nonpareil Richard Bonynge and the unequalled soprano and coloratura, Dame Joan Sutherland (who also performed on the Solti/Decca Ring). With such a pair, one can indeed expect greatness.
The cast is made up of primarily Australian singers and Asher Fisch leads the very competent Adelaide Symphony Orchestra as part of The State Opera of South Australia. The primary roles in this opera are as follows: Siegmund and Sieglinde (uh, brother and sister and then husband and wife), Hundig (Sieglinde's always-angry husband), Wotan (the brooding and usually angry father of the gods), Fricka (Wotan's fussy and nagging wife), finally Brunnhilde, and her wild Valkyrie sisters. Already getting a headache? If you want to hear a totally side splitting, gut busting explanation of Wagner operas, then you need to locate the old Anna Russell recordings. Truly hilarious!
I will go on ahead and get the slight gripes out of the way. While the Adelaide Symphony is very competent, I find Asher Fisch's overall approach to the orchestral playing to be at times, a bit, ah, tepid; while at other times, very exciting. For instance, the opening portions of the first act made me sort of wonder if something was wrong when compared to the vigorous opening of Solti's recording. In the opening part of Act II, where we meet Brunnhilde and Wotan with the famous "Ride of the Valkyrie" (think approaching helicopters and napalm breezes) I started to wonder if perhaps Asher Fisch dislikes low brass; or maybe they are just not particularly well miked at this point? Despite these early misgivings, brass lovers can relax as there are many other times when the brass gets to shine: as it should be as we are talking about Wagner and NOT Donizetti!
Here is where the unavoidable comparisons come in. Let's face it, Brigitte Nilsson was, is, and will forever be the ultimate Brunnhilde. Our introduction to this recording's Brunnhilde (Lisa Gasteen) does not fare to well on the famous Hoyotoho, which is sadly just okay. Listen to Nilsson make the terrifying octave leaps to the high Bs and high Cs ...there is MEAT on "them thar tones" ...Ms. Gasteen's high notes are just a bit too short and thin and the vibrato gets a touch on the wide side! However, the Hoyotoho is Ms. Gasteen's only blemish on an otherwise dramatic and passionate performance. Early on, John Bröcheler's Wotan also pales somewhat at times, especially when compared to many other basses I have heard before; and not just on the Solti/Decca. However, Mr. Bröcheler more than redeems himself at the first furious and then tender and loving confrontation with Brunnhilde that concludes the opera. Stuart Skelton and Deborah Riedel provide a superb Siegmund and Sieglinde (the ill-fated brother/sister and later, husband/wife). The remaining singers are all excellent, with an appropriately hacked off Fricka as well as a wonderful gaggle of Valkryies!
The sound captured by the Melba engineers is superb. I simply cannot offer any higher praises! There is a huge sense of space from what "sounds" to be a large stage and equally large house (hence the desire for future images of the venue). Singers entering from the sides are well recorded giving an excellent feeling of direction (this was done equally well by clever staging in the Solti/Decca Ring in the no longer standing Vienna Sofiensaal) and space. The orchestral sound is very fine and there is an excellent balance between the vocalists and orchestra, even when the orchestra gets the chance to let loose. Something strange occurs in the opening portions of Act II. I have no idea as to what caused the apparent laughter from the live audience while Wotan is waiting for his angry wife Fricka: perhaps something on stage caused the mirth. Here is where I will pick a minor nit with Melba ...since this was a recording of an actual performance could we of the buying public be treated to at least a few images of the performance? Hmm?
In closing, summarizing the SACD makes me feel overall, we have a stunning achievement. There are, on occasion, some spots where the overall feel veers from nearly tepid, to downright passionate - with serious goose bumps! However, these very minor nits (remember, we are talking about Wagner after all) after two listenings now no longer detracts in any way from a truly outstanding effort.
Way back in the late 1950s and early 1960s, Sir Georg Solti and the Decca team made history with the first complete stereo release of the Ring Cycle. Is Melba on its way to doing the same nearly 50 years later? I sincerely feel history has once again been made, since this SACD is the first ever high resolution recording of what is undoubtedly one of the most demanding operas to produce, direct, stage and record.
To Melba Records, a hearty BRAVO!
VERY highly recommended!
Melba www.melbarecordings.com.au