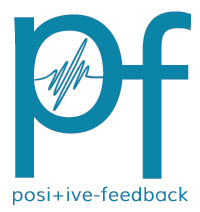 You are reading the older HTML site
Positive Feedback ISSUE 23
january/february
2006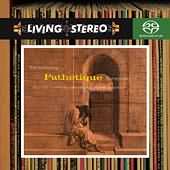 Tchaikovsky, Symphony No. 6, Op. 74 ("Pathetique"), Boston Symphony Orchestra, Pierre Monteux, conductor (RCA SACD 82876-61397-2)
This is one of the first really great stereo recordings, made by RCA in 1955. The Pathetique is the last, and possibly the most loved of Tchaikovsky's six very popular symphonies. Some music lovers dismiss Tchaikovsky's music as too emotional, or "popular," to be taken seriously, and in fact, one of the Pathetique's melodies was the basis for a well-known pop vocal recording some years ago. Ignore those comments, and enjoy this music.
Many conductors go overboard on Tchaikovsky, trying to make his works sound more exciting and emotional. Pierre Monteux, a truly great conductor, does not do that here, and the results are outstandingly beautiful. An added bonus is an exceptional degree of clarity that will be appreciated by attentive listeners. This clarity appears to be partly the result of the seating arrangement Monteux uses—the so-called balanced, or Mendelssohnian seating, with violins on the left and right, cellos near the center and violas next to the first violins on the left. The result is less of the usual heaviness on the right side. If you do not hear it that way, check your equipment, particularly the placement of your loudspeakers.
Fifty years after it was made, this recording can stand comparison with any ever made. The balances are almost perfect. The perspective is closer than usual, but not as close as that of the in-your-face Mercury recordings of the same time period. I have not heard as beautiful, smooth, and sweet a top end on any recording in months! This disc sounds light, airy, delicate, and effortlessly extended. Though the bass is solid, rich, and full, some audiophiles may complain that the extreme—and I mean the extreme—bottom end could be more palpable.
I give this disc an absolutely top recommendation. Buy it even if you have another favorite performance of this symphony in your collection, but if you want to take full advantage of the superb sound of this release, make certain you have a really good SACD player. Karl Lozier