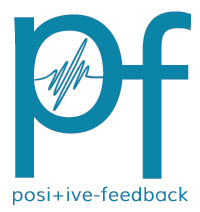 You are reading the older HTML site
Positive Feedback ISSUE 22

november/december
2005
The Vacuum Valley Audio Expo
by Victor Chavira and Dave Clark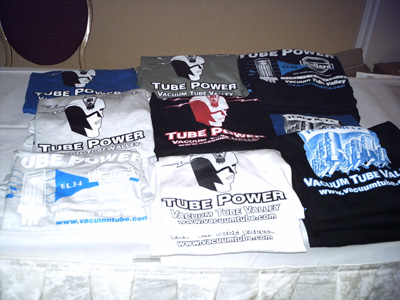 The Vacuum Tube Audio Expo was held on warm and sunny weekend during November 19th and 20th at Pasadena Embassy Suites. A press conference with event organizer Charlie Kittleson opened the show. A large ballroom contained tables for many vendors selling new and NOS tubes, classic audio components, parts, electric guitars, and LPs. The exhibitors held demonstrations on the second and third floors of the complex. Unfortunately, the rooms were disappointingly undersized for the proper set up of the many fine components represented at the expo. The following is a pictorial summary of the expo with apologies to those unmentioned.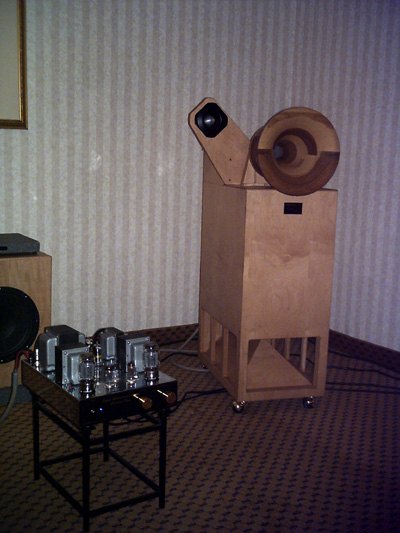 Finally, an Edgarhorn small enough to get through a doorway. Dr. Bruce Edgar displayed the Slimline Signature three horn speaker with amplification by Cy Brenneman.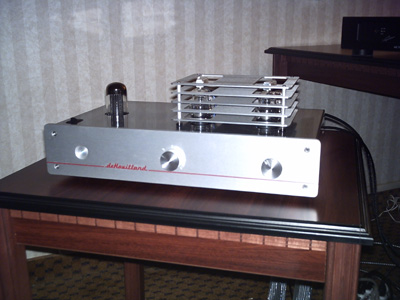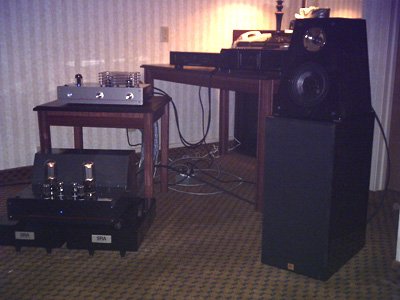 deHavilland pre and power amps with speakers by Hyperion.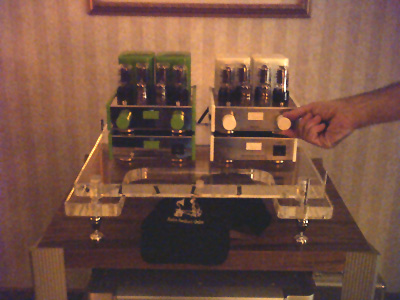 Mini components from Hong Kong's Audio Space represented by Gini Systems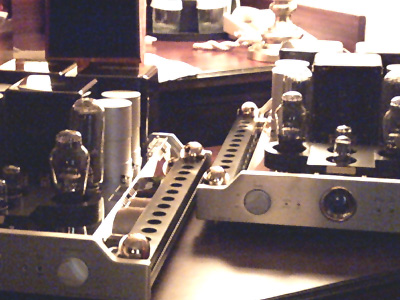 The stunning Reference 1 monoblocks (75 watts) from Audio Space.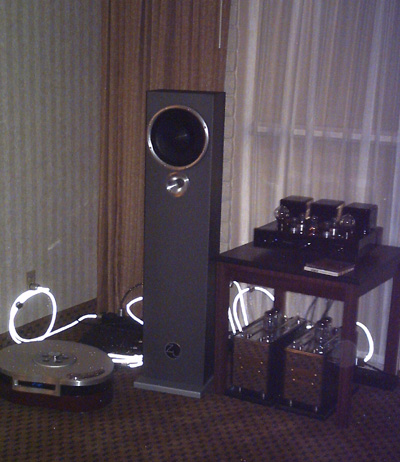 Zu Druids in the Zu room. Was a zoo due to the good sound and the great "non-audiophile" music being played.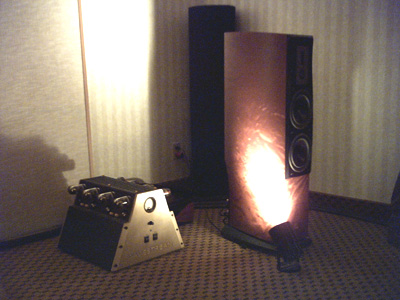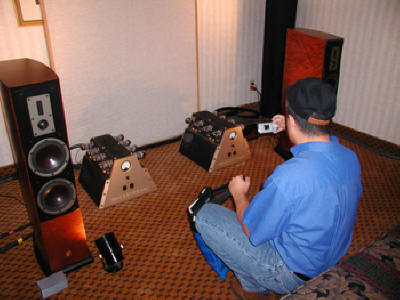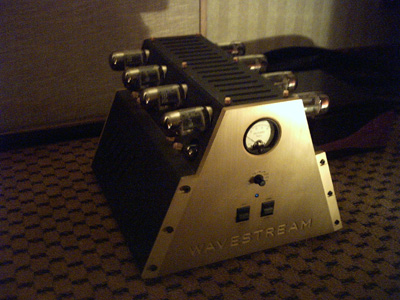 The mighty Wavestream V8's powering Dali Euphonias in the Acoustic Image room.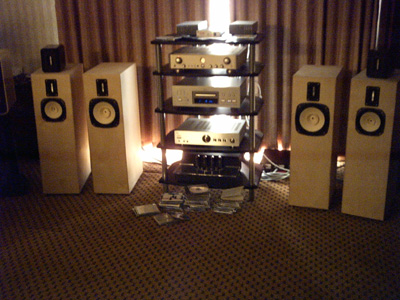 Tonian Labs of Glendale, California playing some fine jazz through variety of Fostex driver based speakers.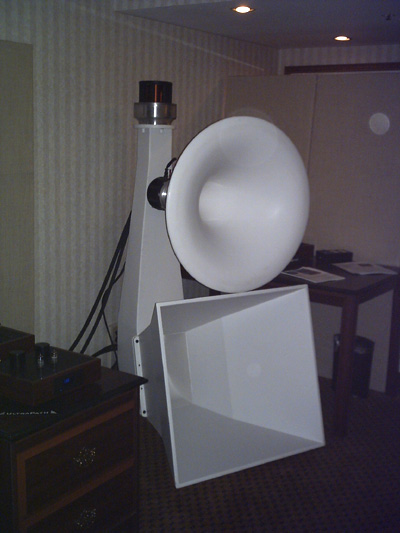 Welborne Labs with enormous Cogent horn speakers making surprisingly good sound for such cramped quarters.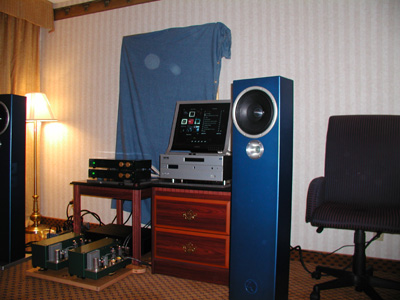 The future is now. VRS Audio Systems hard drive music server with blue Druid loudspeakers from Zu Cable.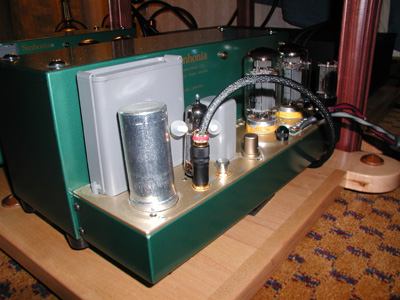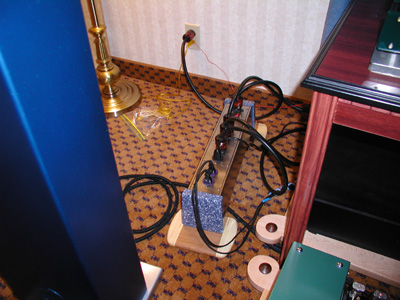 Shindo Labs amplification and Acrolink power cords and PowerWing conditioner from audio excellence az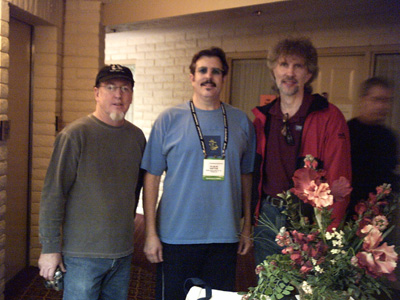 Dave Clark, Alan Kafton, and Steve Hoffman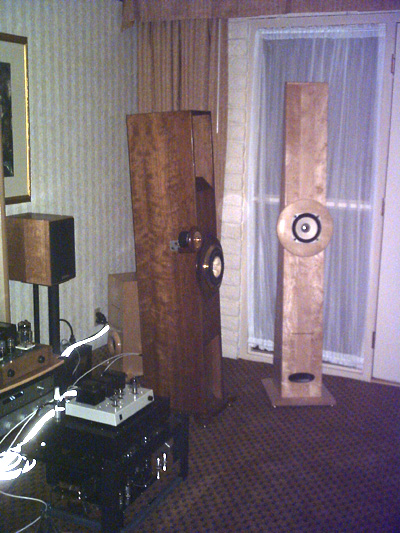 Imagine HiFi used Cain & Cain and Almarro to produce a very sweet sound.
All the rooms were quite small and did not offer the listener the best in sound. Even so, some rooms were pretty good. Others... not so much. But this is a long over due event ... having a show in LA. Kudos! Yes it was small with 20 or so rooms, but it is a nice start. Looking forward to next year.