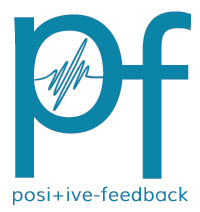 You are reading the older HTML site
Positive Feedback ISSUE 22

november/december
2005
Brahms
by Stephen Francis Vasta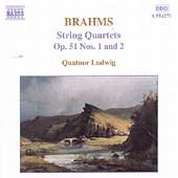 BRAHMS: String Quartets Op. 51: No. 1 in C minor; No. 2 in A minor
Quatuor Ludwig Naxos 8.554271. TT: 67:20.
I hadn't heard the Paris-based Quatuor Ludwig before, and this disc leaves an utterly bemusing first impression.
Inferior intonation simply rules the C minor Quartet out of court. Countless "dirty" notes pass muster in the first movement's vigorous "scrubbing" passages (this is the youthful, impulsive Brahms here), in rapid figurations in general, and in the inner voices of passing chords. The series of rising lines near the end of the development (at 6:18 and following), scattering the diapason in all directions, is particularly gruesome. The simpler inner movements do fare better, and somehow the score's power and vitality manage to come through, but I wish it were all easier on the ears.
The A minor Quartet dates from just two years later - according to Frédéric Castello's French-language program note; the different (and understandably anonymous) English note muddles the chronology—but it's rather different, with Brahms in his familiar "autumnal" mode. Here, the Quatuor Ludwig makes an altogether better showing, perhaps because the more leisurely writing allows them time properly to center the pitches. The composer's quasi-symphonic structures emerge in long-breathed arches bathed in vibrant tone, enhanced by the resonant recorded ambience. As the music hurtles into the final cadence, intonation once more goes a bit awry, but there the players' buoyant energy carries them to a pleasing conclusion.
Even at Naxos prices, this is a stopgap at best. If you love Brahms chamber music, you ought to save up for the Quartetto Italiano's assured, rich-toned performances of all three quartets on a Philips Duo 2-CD reissue, at roughly the same cost per disc.