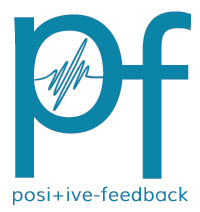 You are reading the older HTML site
Positive Feedback ISSUE
10

october/november 2003
British Light Overtures, Volume 3; Royal Ballet Sinfonia/Gavin Sutherland
White Line CD WHL 2140. TT: 64:46. CURTIS: Open Road. BLYTON: The Hobbit. PHILLIPS: Hampton Court, Op. 76. FOX: Summer Overture. MONTGOMERY: Overture to a Fairy Tale. SAUNDERS: Comedy Overture. QUILTER: A Children's Overture, Op. 17. LANG: Celebration Overture. LANGLEY: The Ballyraggers. M. TAYLOR: The Needles, Op. 26.
Another cheerful, well-balanced program in ASV's series of British light music. These ten overtures, their variety of styles notwithstanding, all display a typically British knack for devising full yet clean orchestral textures featuring characterful, stylish woodwind writing.
To my ears, the two most appealing pieces are Matthew Curtis's Open Road (1993), leading off the program, and Montague Phillips's Hampton Court (1954), both of which, despite a forty-year separation, recall the Edwardian pomp-and-panoply style. (Indeed, the shadow of Elgar falls conspicuously over the entire program.) The Curtis balances an occasionally Leroy Anderson-ish sound with infectious rhythms, brilliant orchestration, and a real melodic freshness. And, once past its opening, where the rhythms have a twentieth-century "kick," Hampton Court's debts to the older style are more patent: the tutti climax is pure Elgar.
Nearly on this level is Philip Lane's Celebration Overture, whose propulsion compensates for its relatively threadbare melodic content. James Langley's Ballyraggers is graceful, spirited, and deft, and the jiglike 6/8 lilt of John Fox's Summer Overture is catchy. (But why do the notes describe it as "bucolic"? Just for the few seconds of violin solo?) Bruce Montgomery's Overture to a Fairy Tale (1946) hints at Arnold Bax's chromatics, with the clarinet introducing a memorable nobilmente melody.
I was less taken with the wisps and fragments of Blyton's Hobbit, depicting characters from Tolkien, though its lean sonority is striking in this context. Saunders's short, splashy Comedy Overture unfortunately veers toward Muzak. And, once the novelty of hearing children's songs in orchestral garb wears off, Quilter's Children's Overture rather goes on, despite the solemn Elgarian nostalgia suffusing "Over the hills and far away."
Matthew Taylor's Needles (2001), intended to conform the light-music style to 21st-century aesthetics, makes an odd closer. Its pointillistic, less melody-based orchestration, mild dissonances, and uncluttered textures fall agreeably on the ears; but the piece wanders, ending seemingly in midair.
The orchestral syncopations fall badly out of sync – or, perhaps, are just badly written – about three minutes into the Langley, and the violins scramble a bit in Fox's figurations. Otherwise, the Royal Ballet Orchestra plays with good ensemble and an attractive sheen, relayed by the engineering with definition and sufficient space.
Stephen Francis Vasta